A crane now towers over the site of 55 Port East in the lakeside Mississauga community of Port Credit, where construction on a 9-storey condo designed by Giannone Petricone Associates for FRAM + Slokker is underway.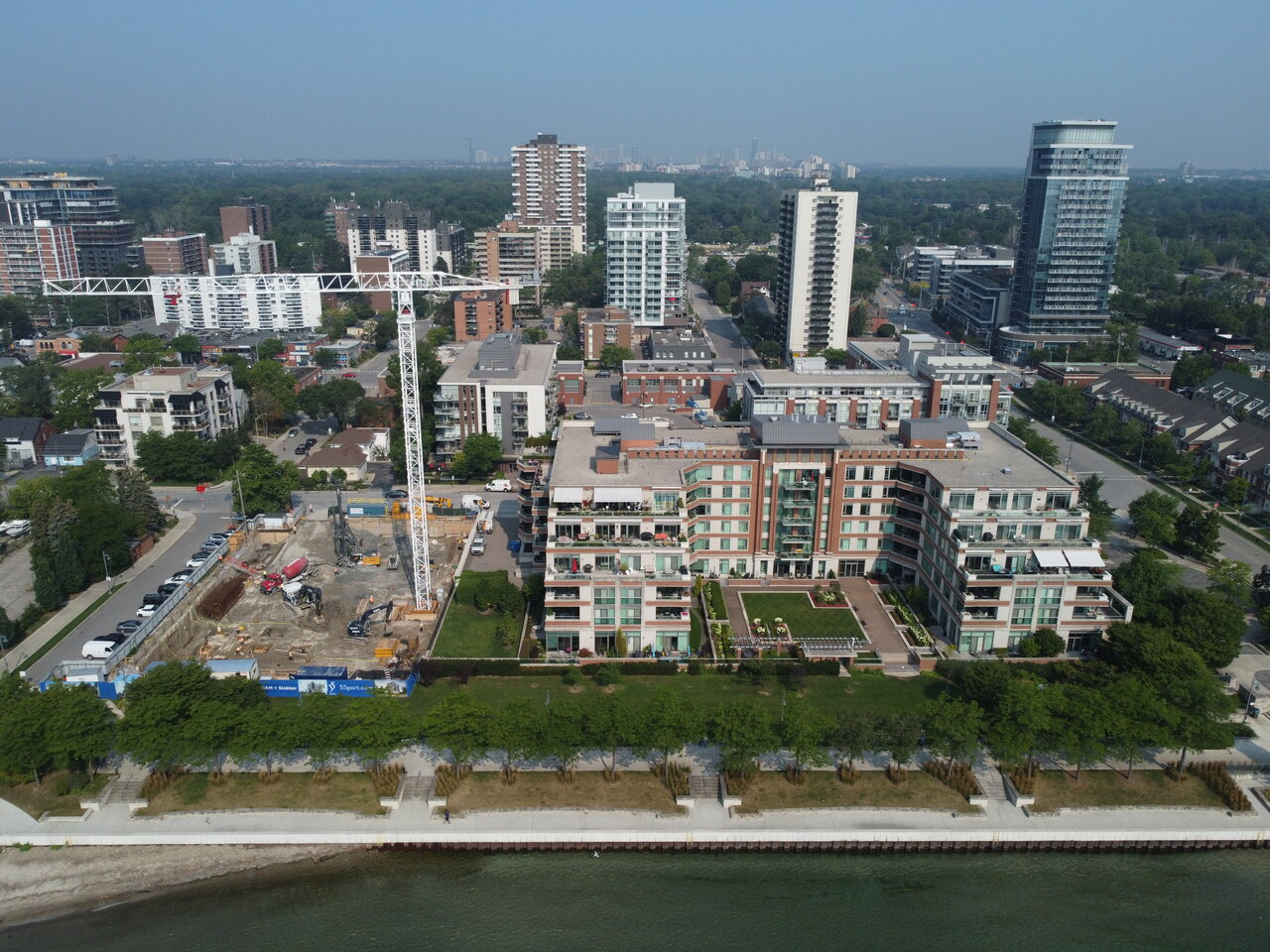 Looking north to 55 Port East and the neighbouring buildings of Port Credit, image by UT Forum contributor bangkok
Originally proposed at 10 storeys and with 35 condo suites, 55 Port East was eventually approved by the City of Mississauga with one less floor and 3 fewer suites. Immediately to its east at 65 Port Street East is another FRAM + Slokker building that was designed by Giannone Petricone. Known as The Regatta, the 75-suite, 6-storey building was completed in 2003, and was eventually joined in 2005 by another 60-storey phase across the street at 80 Port East; Regatta II, and then the Regatta III at 70 Port East. All three can be seen in the image above to the right of the crane, while two other more recent FRAM + Slokker buildings appear as well; the 15-storey Nola (centre top) and the 22-storey North Shore Condos (top right). The companies have obviously done well in the area.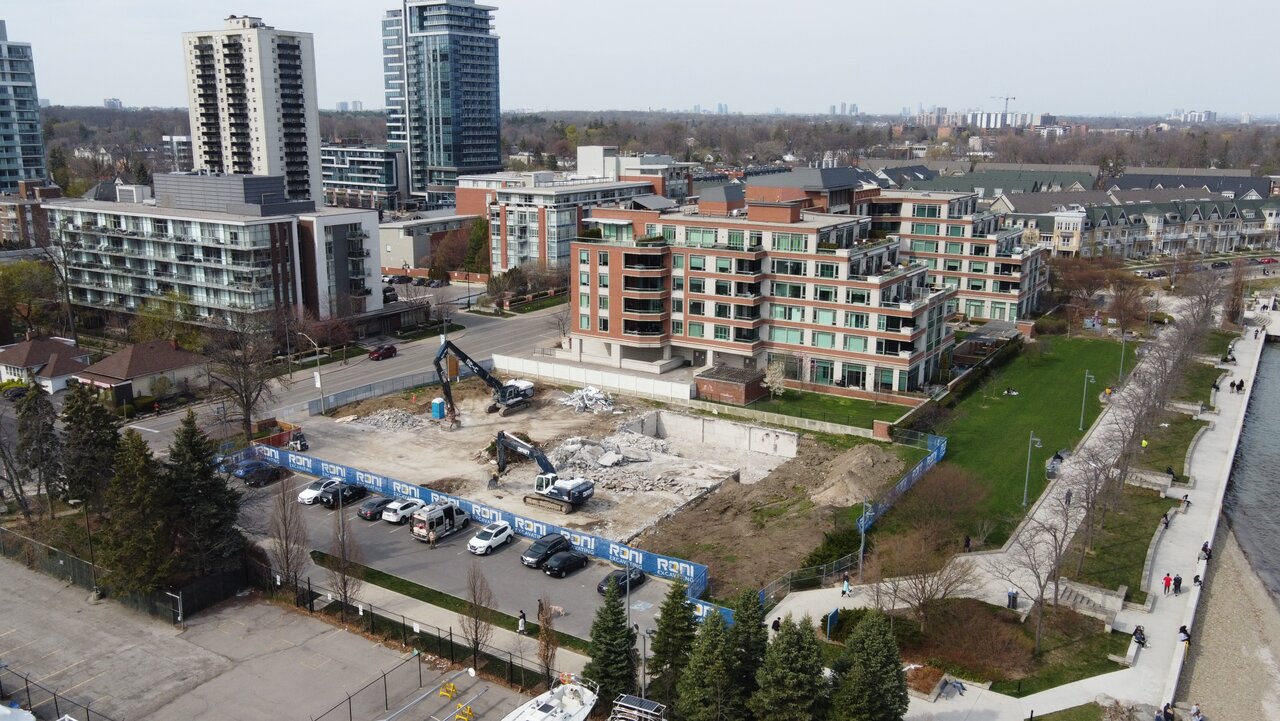 Looking northeast to demolition at 55 Port East site in late April, image by UT Forum contributor Jasonzed
Replacing a former three-storey clinic, demolition took place during April of this year, and shoring for 55 Port East started in May. With only one underground level to dig out, the excavation that followed was wrapped up by mid-July and a crane erected late that month as well.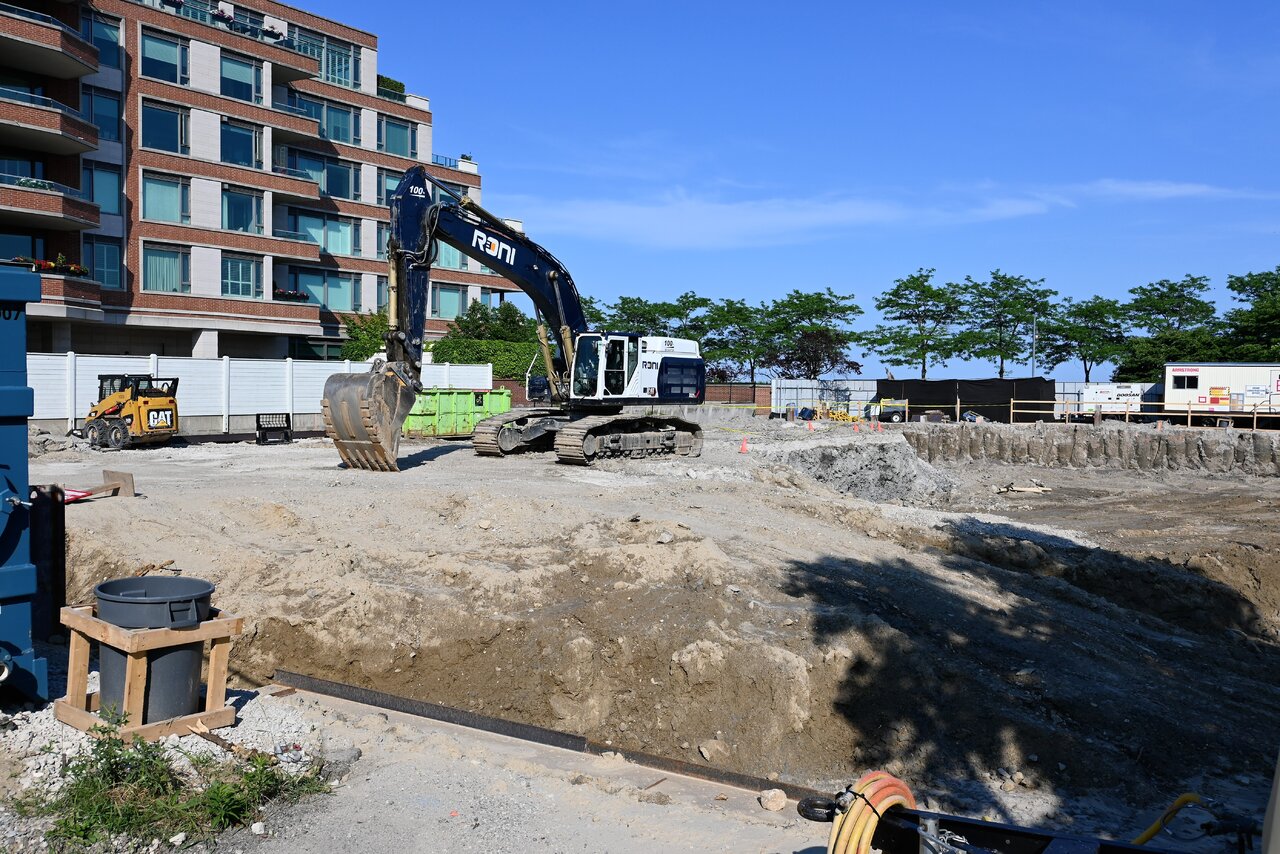 Looking east into the site where a shovel waits to continue excavation in early July, image by UT Forum contributor anlem
The design for 55 Port East adds some fluid curves to the area's architecture, evoking the waves of the adjacent lake. While stone will anchor the building to the public realm, upper levels will see courses of brick between wall-to-wall windows with minimal mullions.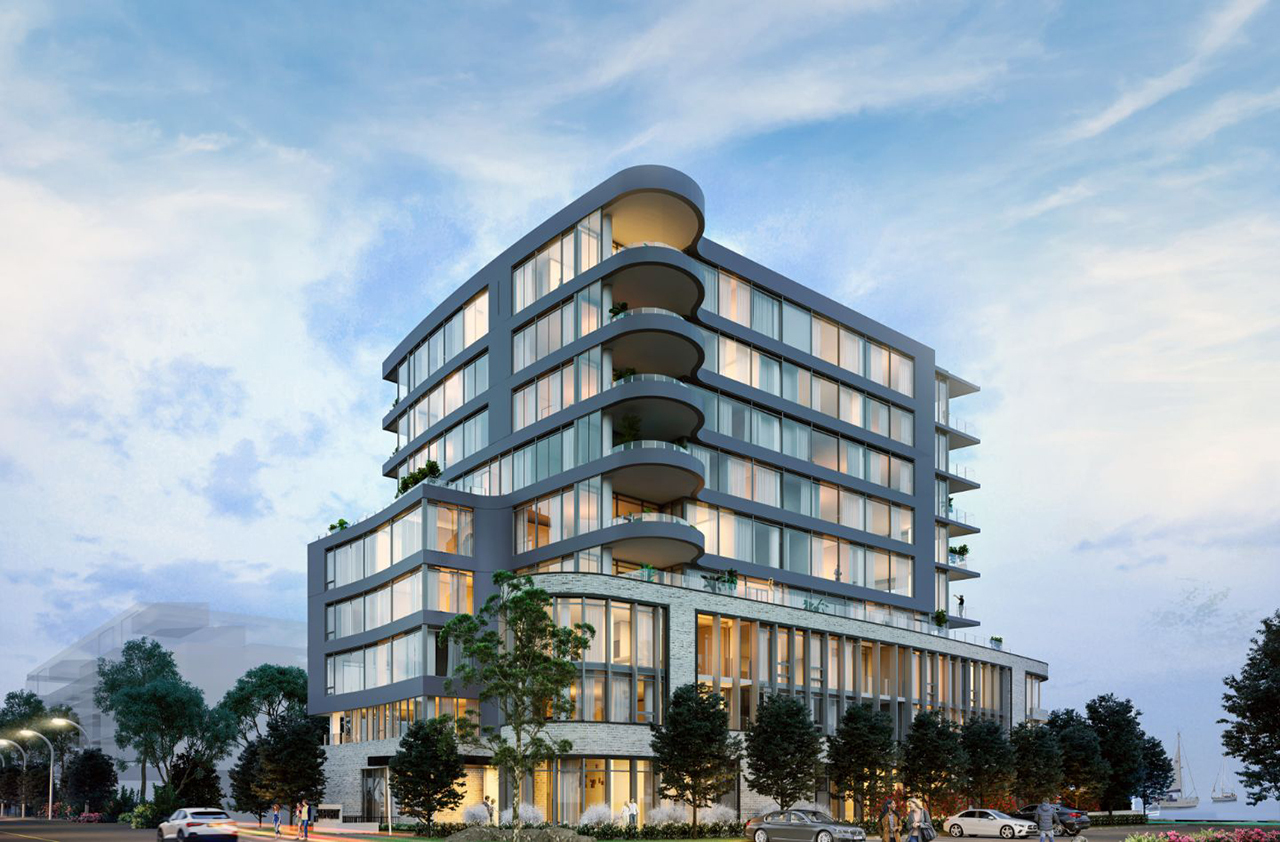 55 Port East, image by Giannone Petricone Associates for FRAM + Slokker
You can learn more from our Database file for the project, linked below. If you'd like to, you can join in on the conversation in the associated Project Forum thread, or leave a comment in the space provided on this page.
* * *
UrbanToronto has a new way you can track projects through the planning process on a daily basis. Sign up for a free trial of our New Development Insider here.