In Midtown Toronto, the north side of Soudan Avenue is being quickly built out with new high-rise developments, forming a hard edge between the high-density towers to the north and the low-rise communities to the south. The latest tower to join the mix has been under construction since late 2019, a few blocks southeast of Eglinton subway station at the northeast corner of Redpath and Soudan avenues. The Benvenuto Group's new apartment building at 71 Redpath Avenue is now making progress towards an eventual height of 21 storeys.
The NEUF architect(e)s and CMV Group architects-designed project began with shoring and excavation activity, followed by forming of a four-level underground parking garage. When we last checked in on construction in November, forming was progressing for the garage's P3 and P2 levels, gradually working back up towards street level. Construction surfaced early this year, and the building's ascent has grown more noticeable in the months since.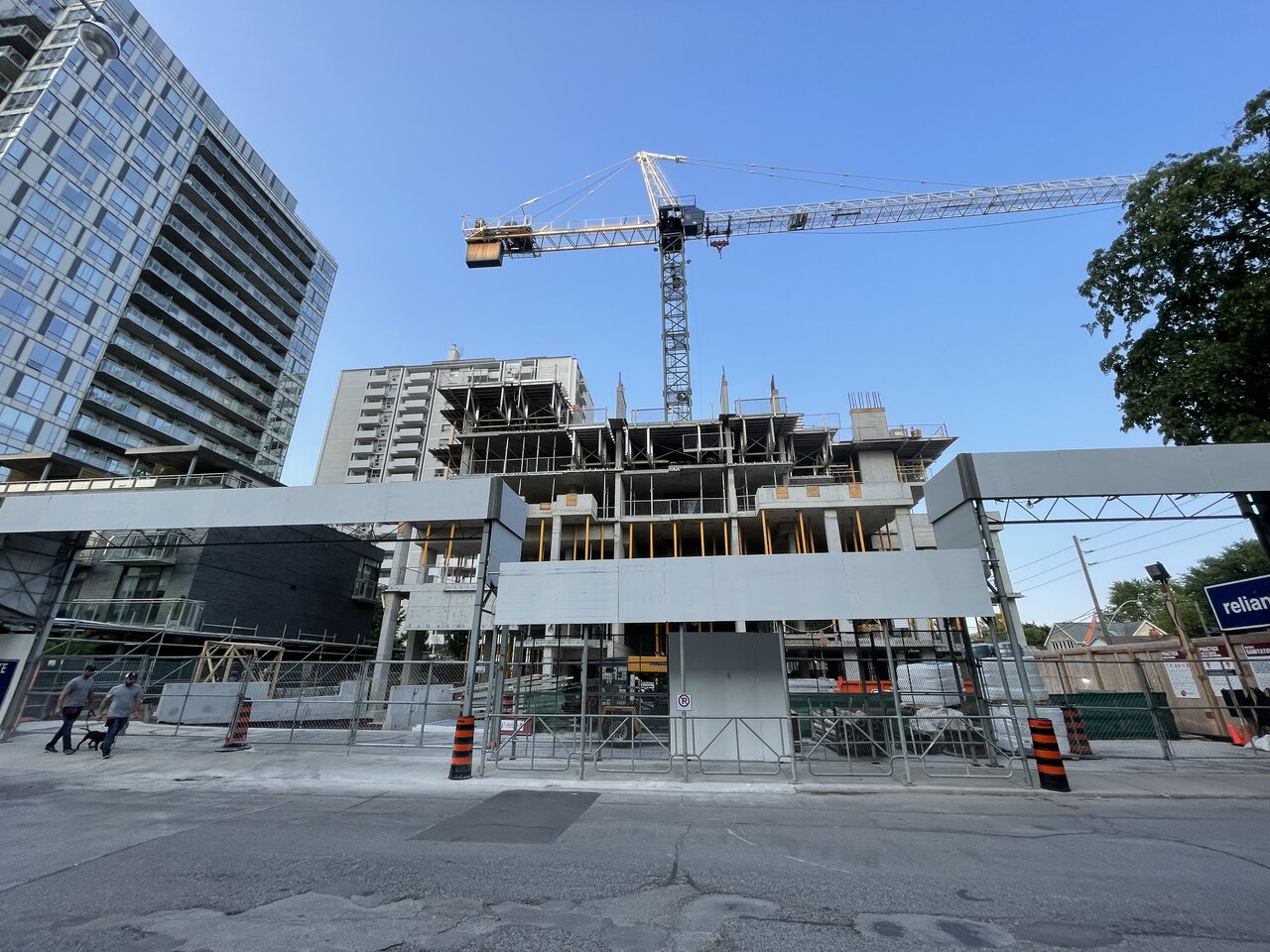 Looking east to 71 Redpath, image by Forum contributor iliamerk
Forming has now progressed above the three-storey podium, with crews now working on the sixth and seventh floors. The tower floors now being formed are expected to rise at a much quicker pace than the building base, with smaller floor plates and repeating layouts that allow for an assembly line-like forming process. The building will continue to rise to a height of almost 70 metres high.
Upon completion, 71 Redpath will bring 180 purpose-built rental units to Midtown Toronto, with residents to have access to a selection of condominium-quality amenities with interiors by Patton Design Studio. Meanwhile, another tower is planned right next door, with Benvenuto proposing a second phase at 8 Brownlow Avenue. Residents at both buildings and in the surrounding cluster of new density will be a short walk to the nearby Mount Pleasant Crosstown station, planned to enter service in 2022.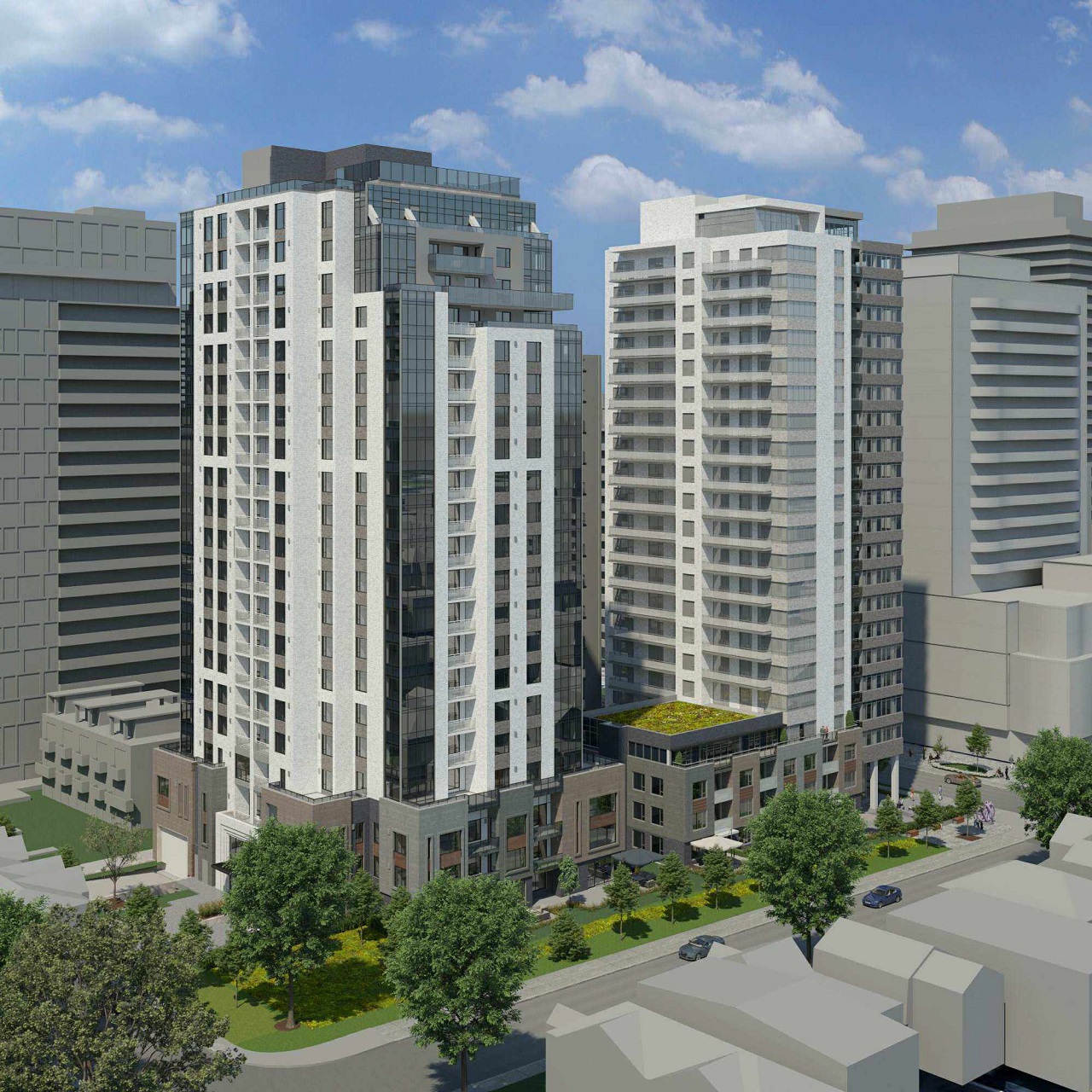 Looking northeast to 71 Redpath (L) and 8 Brownlow (R), image via submission to City of Toronto
You can learn more from our Database file for the project, linked below. If you'd like to, you can join in on the conversation in the associated Project Forum thread, or leave a comment in the space provided on this page.
* * *
UrbanToronto has a new way you can track projects through the planning process on a daily basis. Sign up for a free trial of our New Development Insider here.