Avia Condos at Parkside Village is a condo project located just west of Square One shopping centre in Mississauga. Developed by Amacon and designed by Richmond Architects, the complex will include two residential towers that stand 38 and 45-storeys tall, both of which will grow out of a five-storey podium with ground-level retail.
Crews started excavating the site on Parkside Village Drive in November, 2019, with the pit having been fully formed by April, 2020.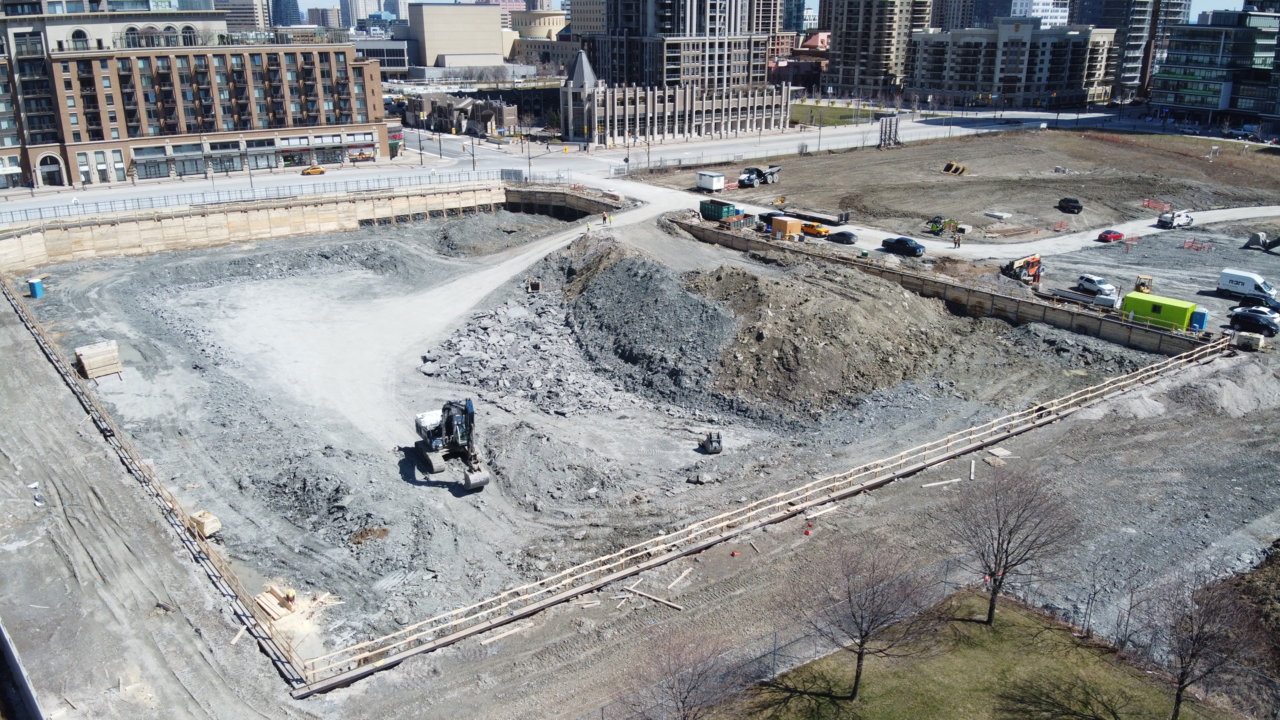 Pit takes form, image by UT Forum contributor Jasonzed
The first crane went up in July, 2020, and was followed by a second and third crane being installed in the October and November. By the end of November 2020, reinforced concrete columns appeared in the base of the pit and the lowest level of the underground garage began to take shape. By December, the lowest parking level had been completed.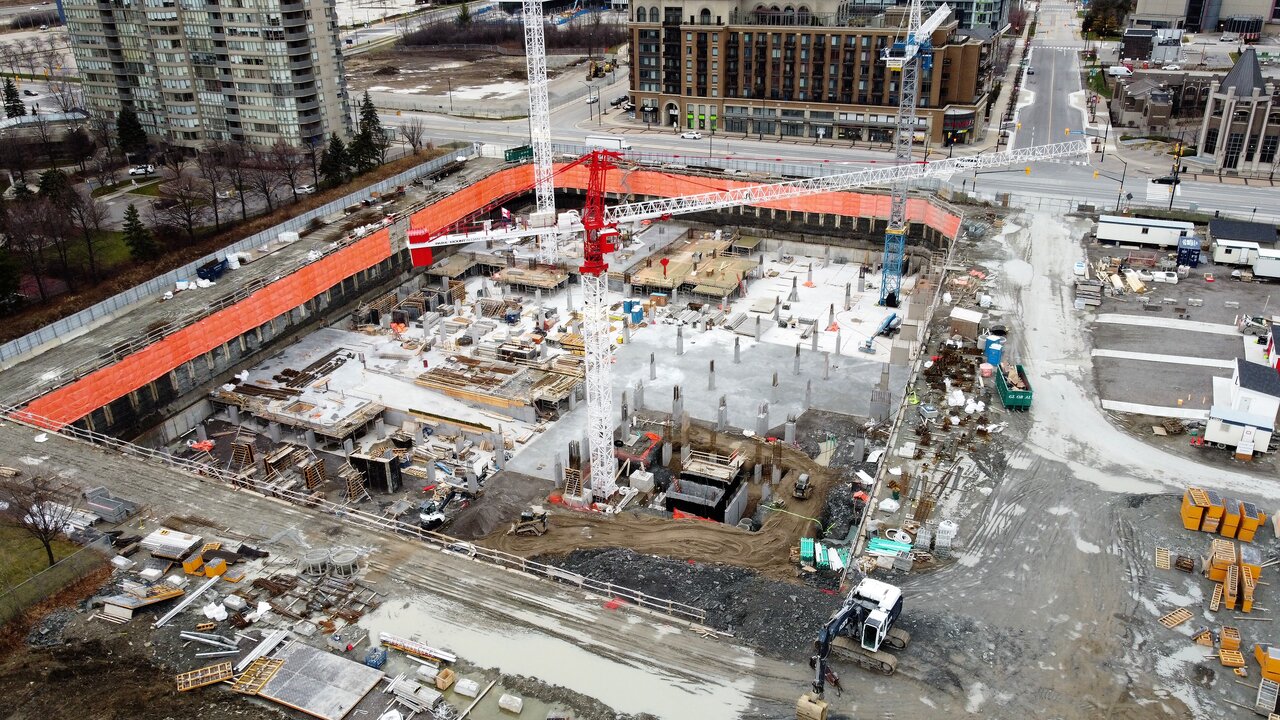 First level of parking completed and second underway, image by UT Forum contributor Jasonzed
Fast forward to nearly a year later, and we now see that the underground garage has been completed, and the building has reached grade. The west end of the site has materials in place to begin setting up forms for the internal walls. Piles of rebar can be seen at the westernmost end, in addition to many other materials ready for use elsewhere on the impressive site.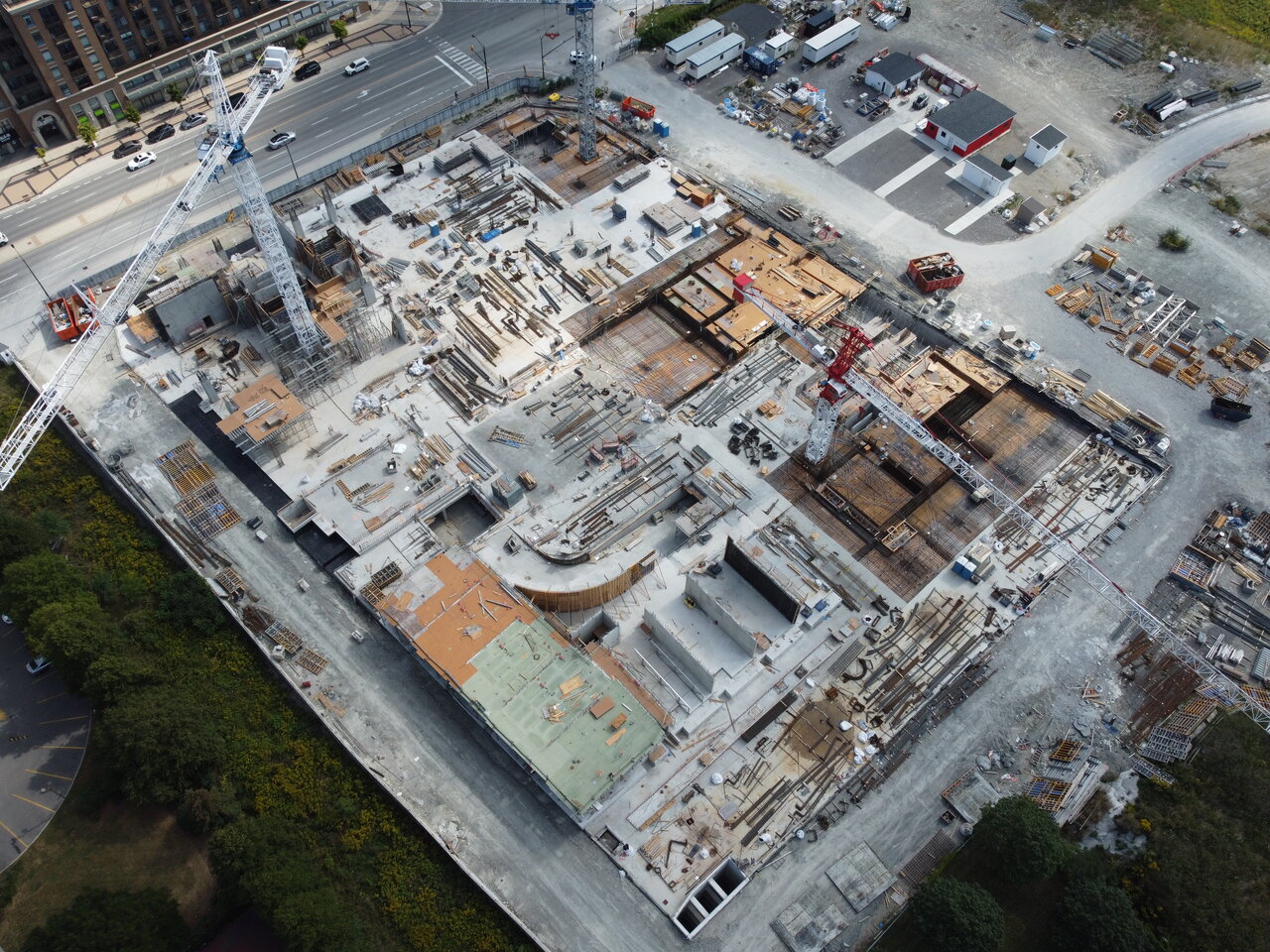 Avia at Parkside Village reaches grade, image by UT Forum contributor bangkok
Part of the second floor has also begun to form in the west-most corner, which will be part of the podium.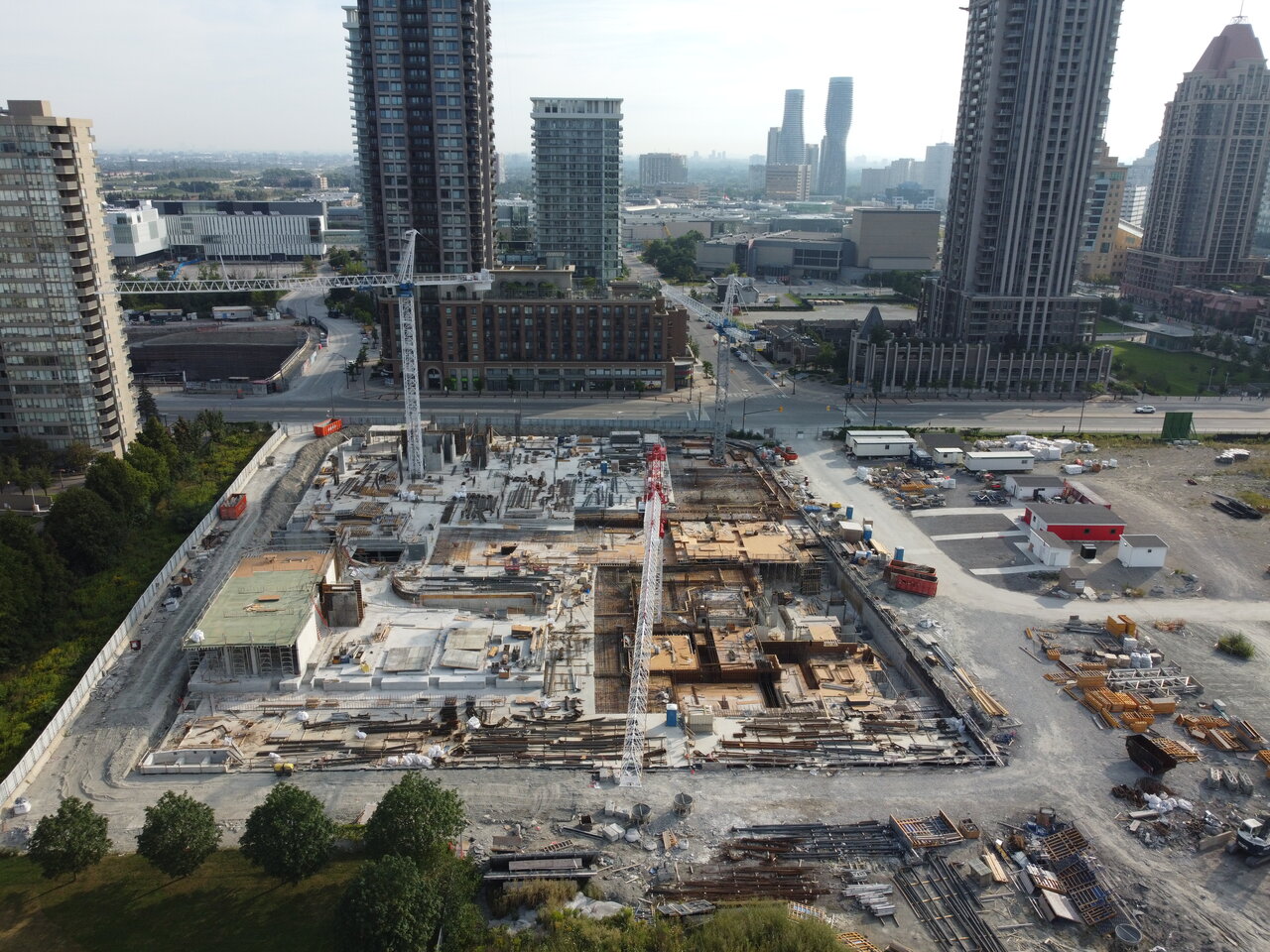 Part of the second floor beginning form in the northwest corner, image by UT Forum contributor bangkok
Upon completion, Avia at Parkside Village will house over 1,000 units, and be within walking distance to many local hot spots including Square One Shopping Centre, the YMCA, Mississauga Celebration Square, and access to GO Transit, local MiWay buses, and Highways 403 and 401.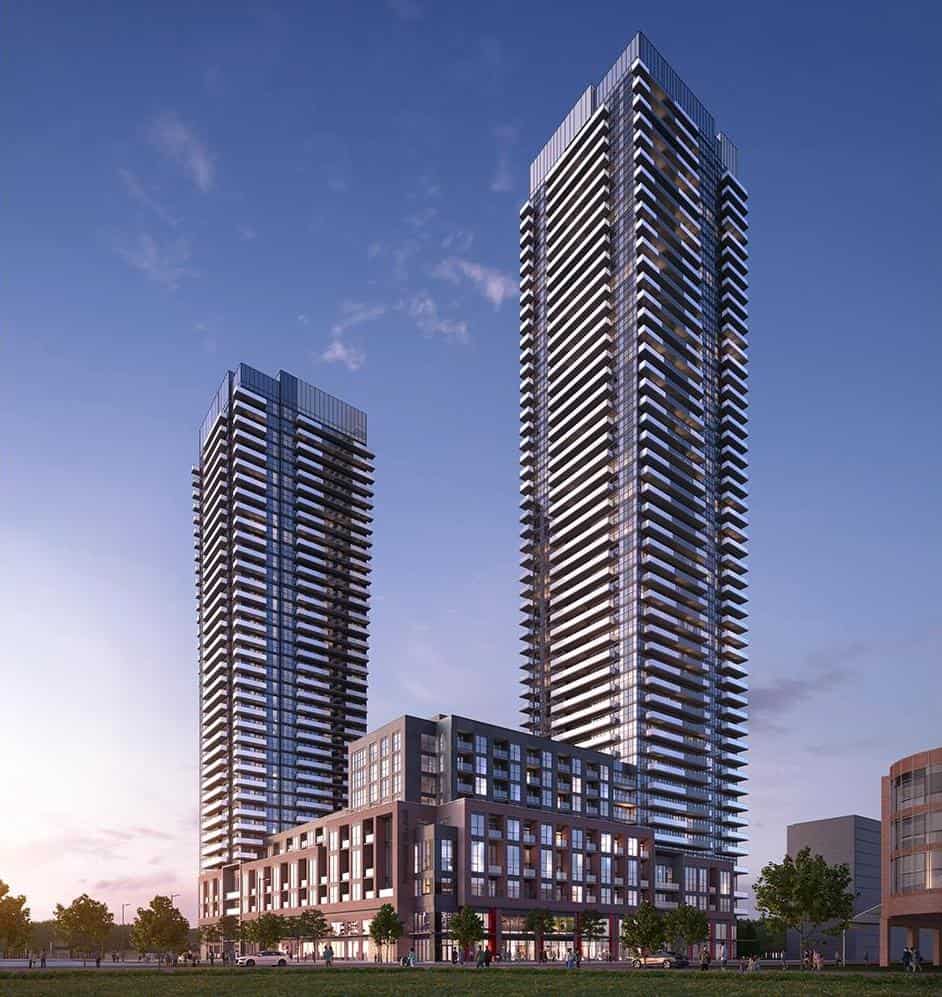 Looking south to Avia at Parkside Village, image courtesy of Amacon
You can learn more from our Database file for the project, linked below. If you'd like, you can join in on the conversation in the associated Project Forum thread, or leave a comment in the space provided on this page.
* * *
UrbanToronto has a new way you can track projects through the planning process on a daily basis. Sign up for a free trial of our New Development Insider here.