Mississauga's urban core has grown tremendously since the early 2000s, with the Downtown most recently shifting westward, the blocks close to the Burnhamthorpe and Confederation Parkway intersection now home to the city's tallest and most urban developments. Extending north from the intersection's northwest corner, Amacon's Parkside Village (PSV) community has been a major contributor to this shift, launching in 2008 and since replacing vacant fields with a hub of residential density that also boasts retailers along the Confederation Parkway streetscape.
Voya (left) within the wider Parkside Village community, image courtesy of Amacon
The community is already home to several towers and townhome blocks, and a new phase is promising to extend the neighbourhood further north with a pair of graceful towers dubbed Voya. "Voya takes its name from the word voyage. Voyages often reflect transitions and gateways to memorable experiences," stated Stephanie Babineau, VP Marketing and Sales at In2ition Realty, remarking that "It's a fitting name for this development."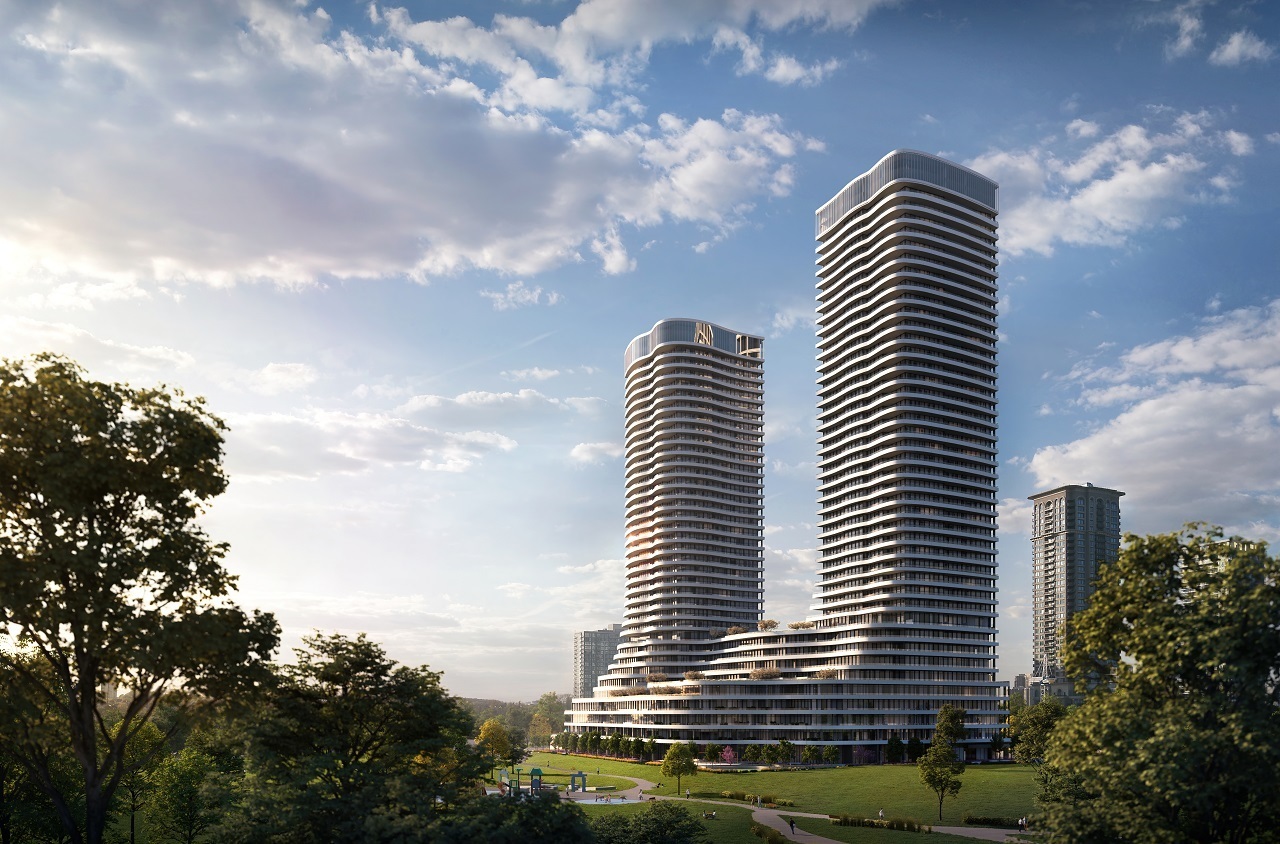 Looking east to Voya, image courtesy of Amacon
Voya's pair of 32 and 46-storey towers are designed by Turner Fleischer Architects in a way that responds to both the natural conditions of Zonta Meadows Park to the west with flowing balconies, while the sides facing the the rectilinear architecture of existing PSV buildings in contrast feature gridded elevations with a clean linear aesthetic that fits in with PSV's architectural language.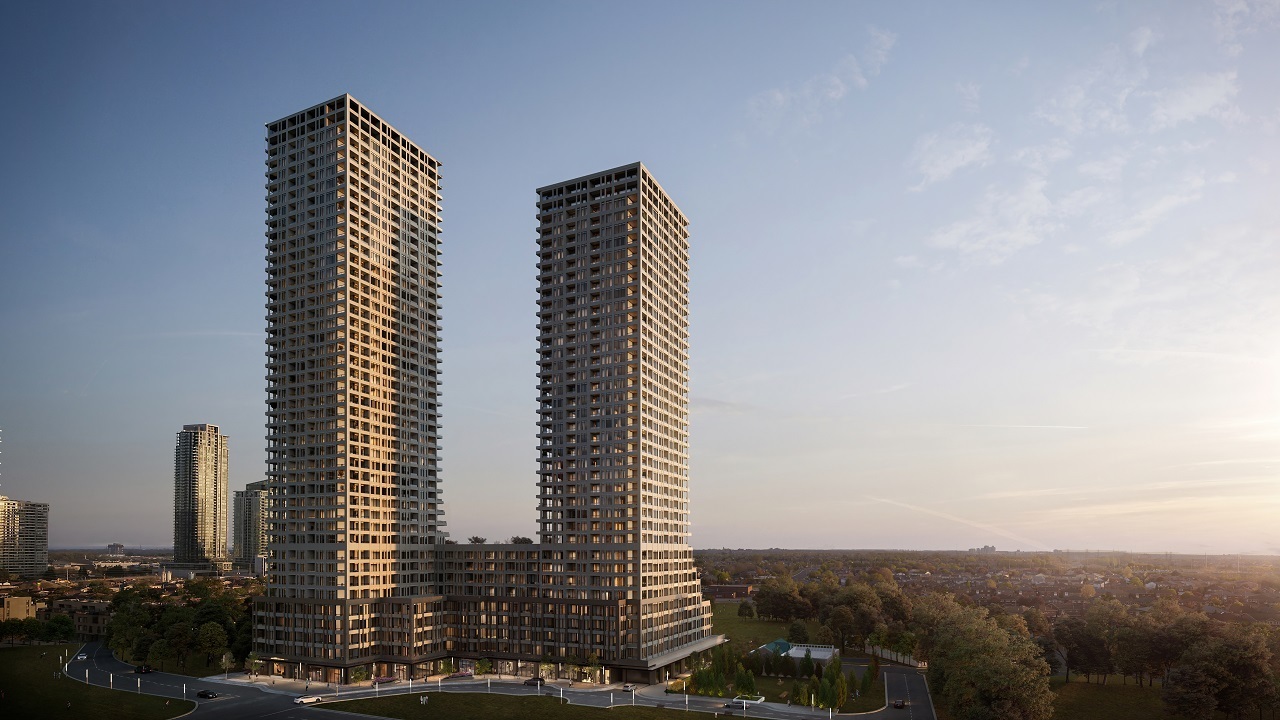 Looking west to Voya, image courtesy of Amacon
Voya will bring 930 condominium units to the growing PSV community, offered in a range of one- through three-bedroom plans, and ranging in area from 483 ft² to 1,051 ft². Residents will have access to a selection of amenities appointed by TACT Architecture, including a party room, theatre, a hot tub, a library, and a golf simulator, along with outdoor spaces that boast a landscaped roof terrace.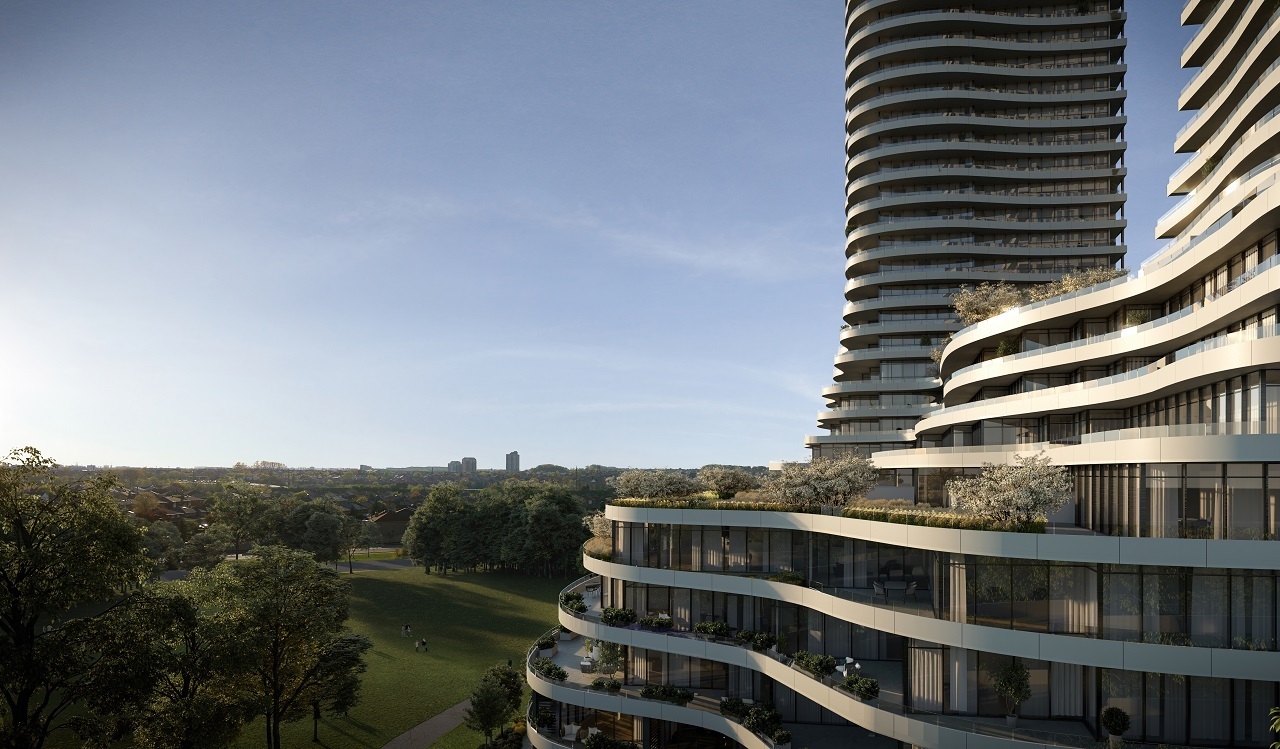 Terraces at Voya, image courtesy of Amacon
Anchoring the buildings to the street and animating the complex's ground realm, 10,000 ft² of space will bring several retailers to the complex's base.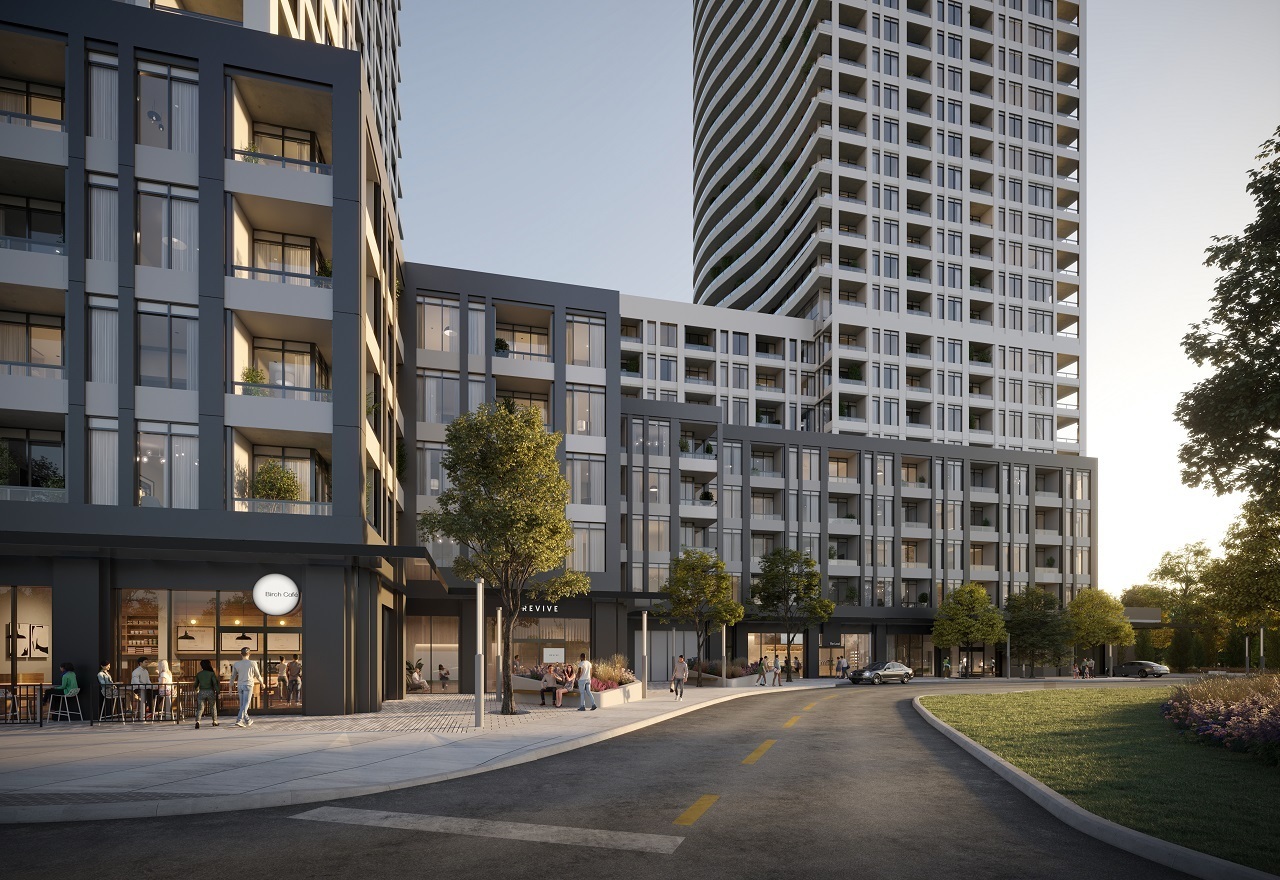 Podium at Voya, image courtesy of Amacon
Voya is targeting completion for Winter, 2026, joining a community set to eventually be home to a total of 15 high-rises, 12 mid-rises, and 10 low-rise buildings, with an estimated 7,500 units and 20,000 residents. Square One Shopping Centre is a short walk to the east as is Sheridan College's Hazel McCallion Campus, while Mississauga City Hall with its Celebration Square and Central Library is also steps away.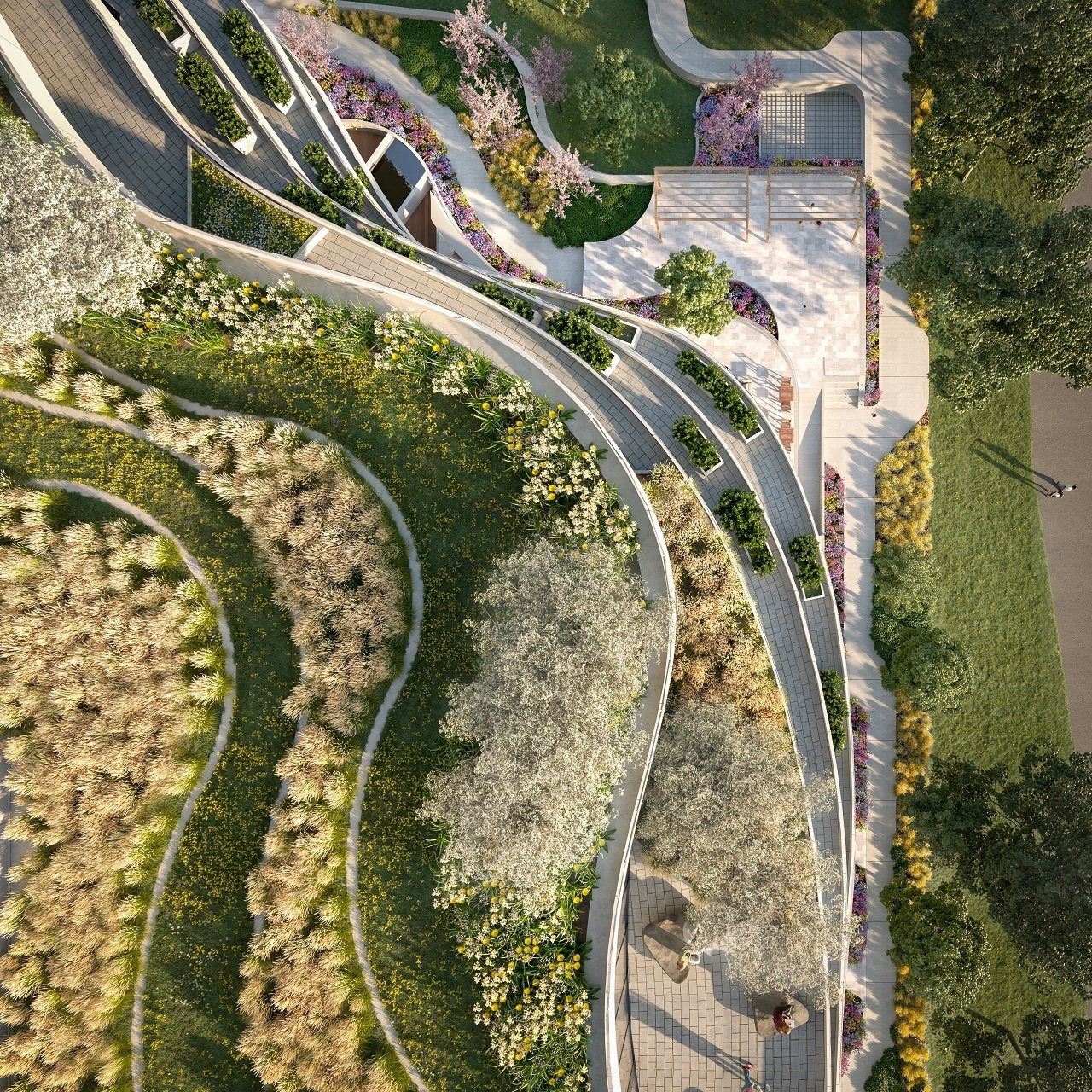 Terraces at Voya, image courtesy of Amacon
You can learn more from our Database file for the project, linked below. If you'd like to, you can join in on the conversation in the associated Project Forum thread, or leave a comment in the space provided on this page.
* * *
UrbanToronto has a new way you can track projects through the planning process on a daily basis. Sign up for a free trial of our New Development Insider here.