There's about to be a new condo on the block, Jane and Sheppard, specifically. CTN Developents' Yorkwoods Condos, located at 2839 Jane Street in the Toronto borough of North York, and nestled on the edge of parks, green space, schools, and in close proximity to malls, restaurants, and transit.
Designed by AAA Architects Inc., Yorkwoods Condos will stand 13 storeys tall, and house 190 units with three levels of underground parking. Yorkwoods' contemporary design and one, two, and three bedroom suites provide an abundance of options. The development is planned to join the neighbourhood by 2024.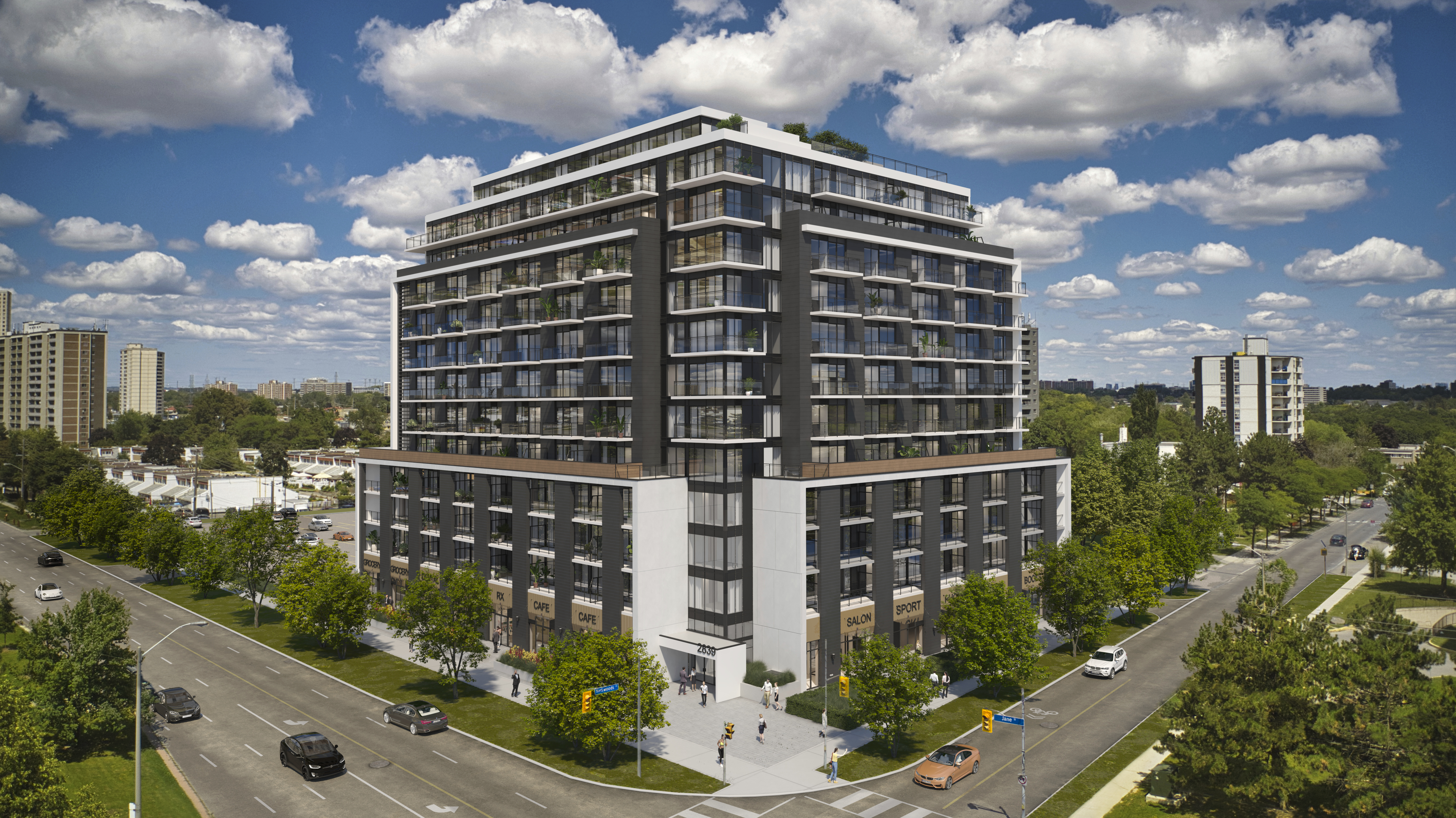 Yorkwoods Condos, image courtesy of CTN Developments
One of the major highlights of the development is its proximity to transit: Yorkwoods Condos will be located within a short walk of the future Jane stop on the Finch West LRT, now under construction. From there it will be a short ride to Finch West station on the TTC's Yonge-University line and its direct connections to Vaughan Metropolitan Centre, Yorkdale Mall, Downtown Toronto, and many more destinations, while providing connections to other adjacent transit systems including YRT, GO, and more.
Yorkwoods is also handy to two post-secondary institutions; the Humber College North Campus will be at the west end of the new LRT line, while York University can be reached by frequent shuttles from a bus stop that is just steps away from the condo. Highway access will also be easy for those travelling by car, just a five minute drive to Highway 400.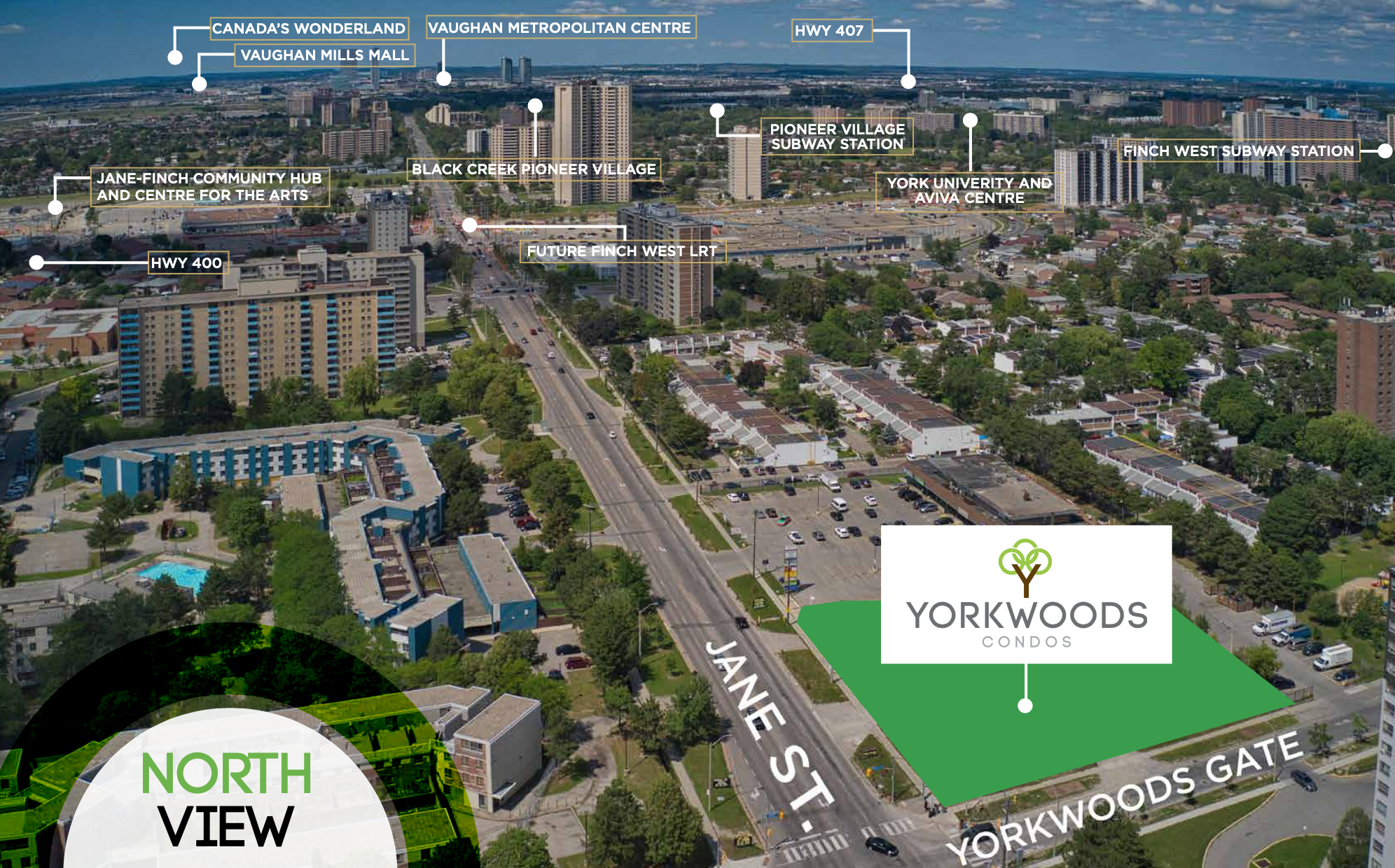 Facing north from Yorkwoods Condos
The development will will be fitted with a combined total of 11,000 ft² of indoor and outdoor amenity space that will include a gym, multipurpose room, dining area with barbecue area on the second floor roof, an outdoor play space, two Indoor play spaces, a party room, dining area, and another barbecue counter on the top floor roof.
Outdoor amenity space at Yorkwoods Condos, image courtesy of CTN Developments
The building will also include a 24-hour concierge, mailroom, parcel storage, and off-leash dog area on its ground floor.
The 65,000 ft² Jane-Finch Community Hub and Centre for the Arts will be less than a ten minute walk from Yorkwoods. The facility will showcase the community's diverse skills and talents, and house dance and recording studios, an indoor swimming pool, community kitchen, youth lounge, and a computer lab.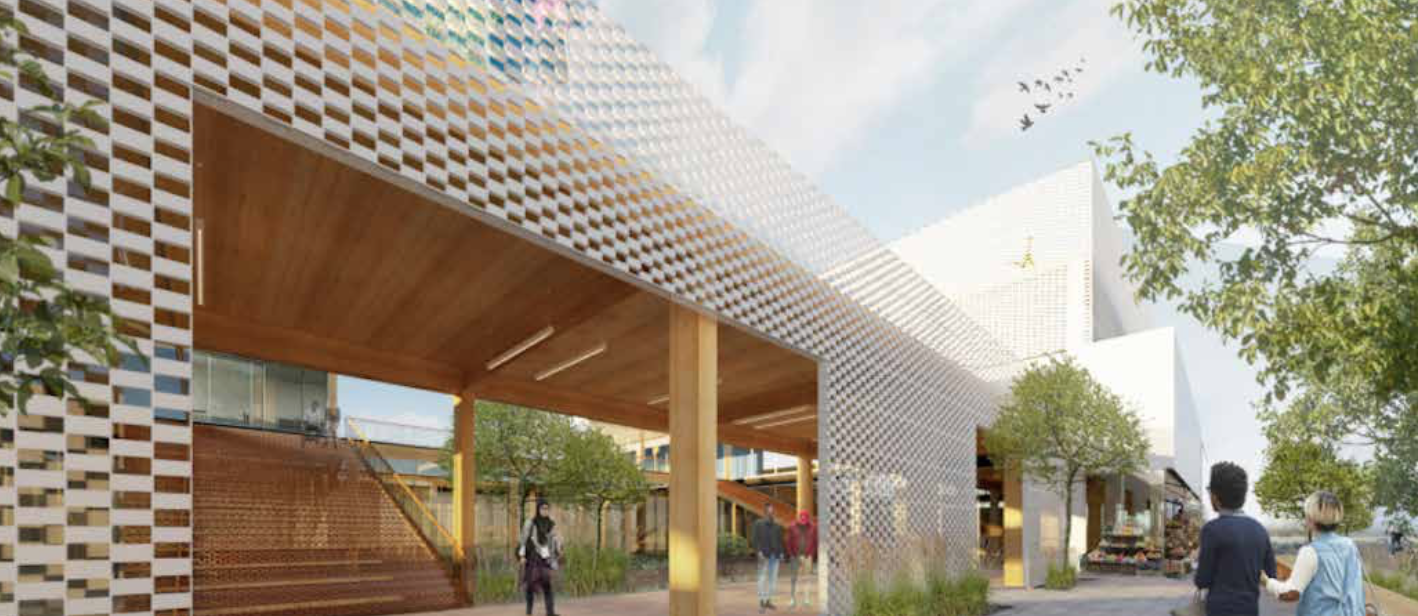 Jane-Finch Community Hub and Centre for the Arts, image courtesy of CTN Developments
You can learn more about Yorkwoods Condos from our Database file for the project, linked below. If you'd like, you can join in on the conversation in the associated Project Forum thread, or leave a comment in the space provided on this page.
* * *
UrbanToronto has a new way you can track projects through the planning process on a daily basis. Sign up for a free trial of our New Development Insider here.