By day, 240 Duncan Mill Road is usually unassuming eight-storey office building for several years park area near Toronto's Don Mills and You are able to Mills intersection. By per night, the building comes alive alongside colourful LED window lights, the result of an ongoing revitalization of the 1972-built structure. The building's night display was now captured in a series of gallery by Forum contributor Undead , one of and is particularly featured for today's Daily Photo.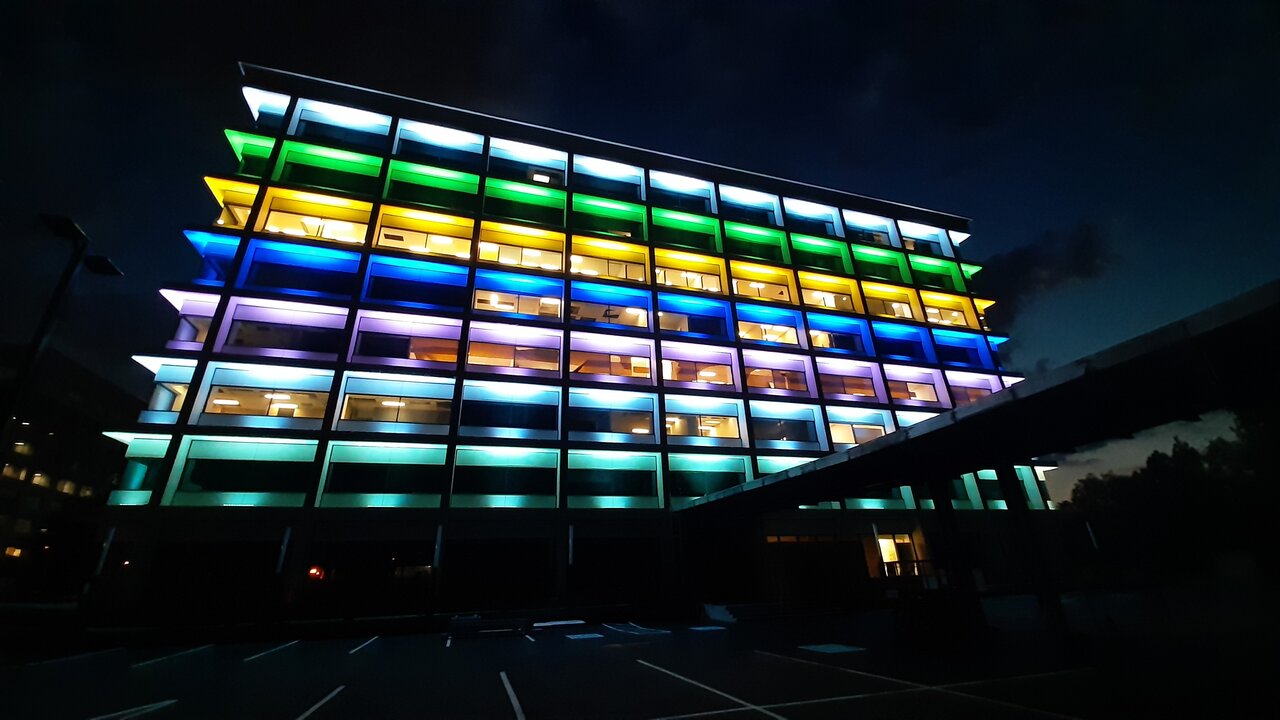 240 Duncan Mill Road, icon by Forum contributor Immortal
Want to see your work adorned as Daily Photo? Visit the City Imagery & Videos section of the Forum, nicely submit your images to our Instagram or UrbanToronto Reddit Pool for putting up this chance to be featured on this Front Page.
* * *
UrbanToronto now has a new way you can track projects on the planning process on a daily basis. Apply to a free trial of our Amazing Development Insider the link .