Minto Communities GTA's new condo tower at Church and Lombard streets in Downtown Toronto is gearing up for the next step in its construction. Dubbed 'The Saint' in a nod to the nearby St James Cathedral, the 47-storey, Wallman Architects-designed project will soon begin its climb towards street level after an extra-deep excavation carved out a pit 20 metres below the Church Street sidewalk. With excavation practically complete, the first step towards structural forming was spotted over the weekend.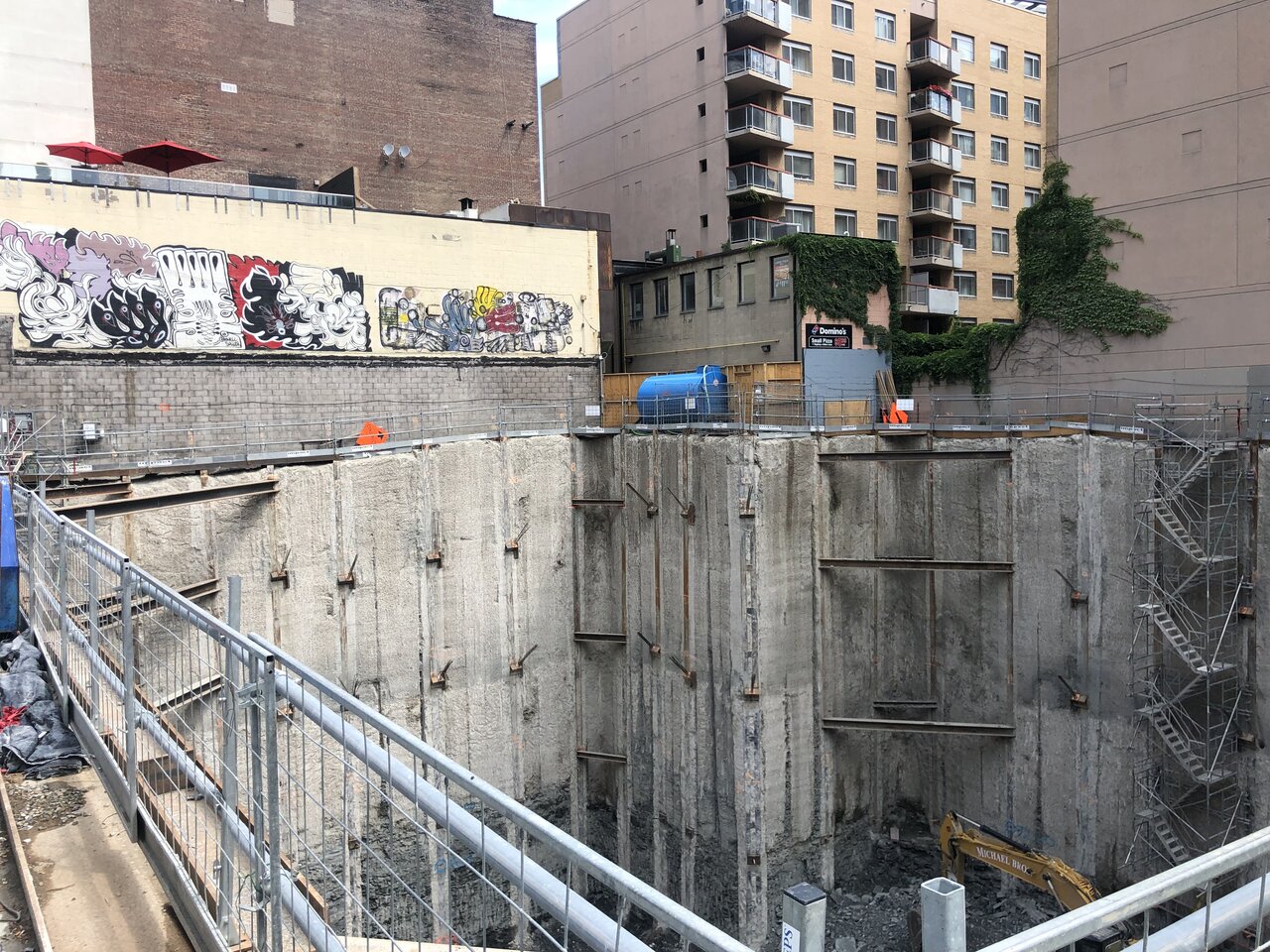 Mid-June view of excavation wrapping up for The Saint, image by Forum contributor bilked
Having bottomed out six levels deep earlier this month, the pit is being readied for crane installation. A square notch has been carved out of the base of the pit and filled with rebar, and a photo captured this past weekend shows a concrete pump positioned at the street-level edge of the pit with its boom extended, filling the notch and rebar cage with concrete to form the footing for the tower crane. It will be fixed to a steel base secured into the concrete footing.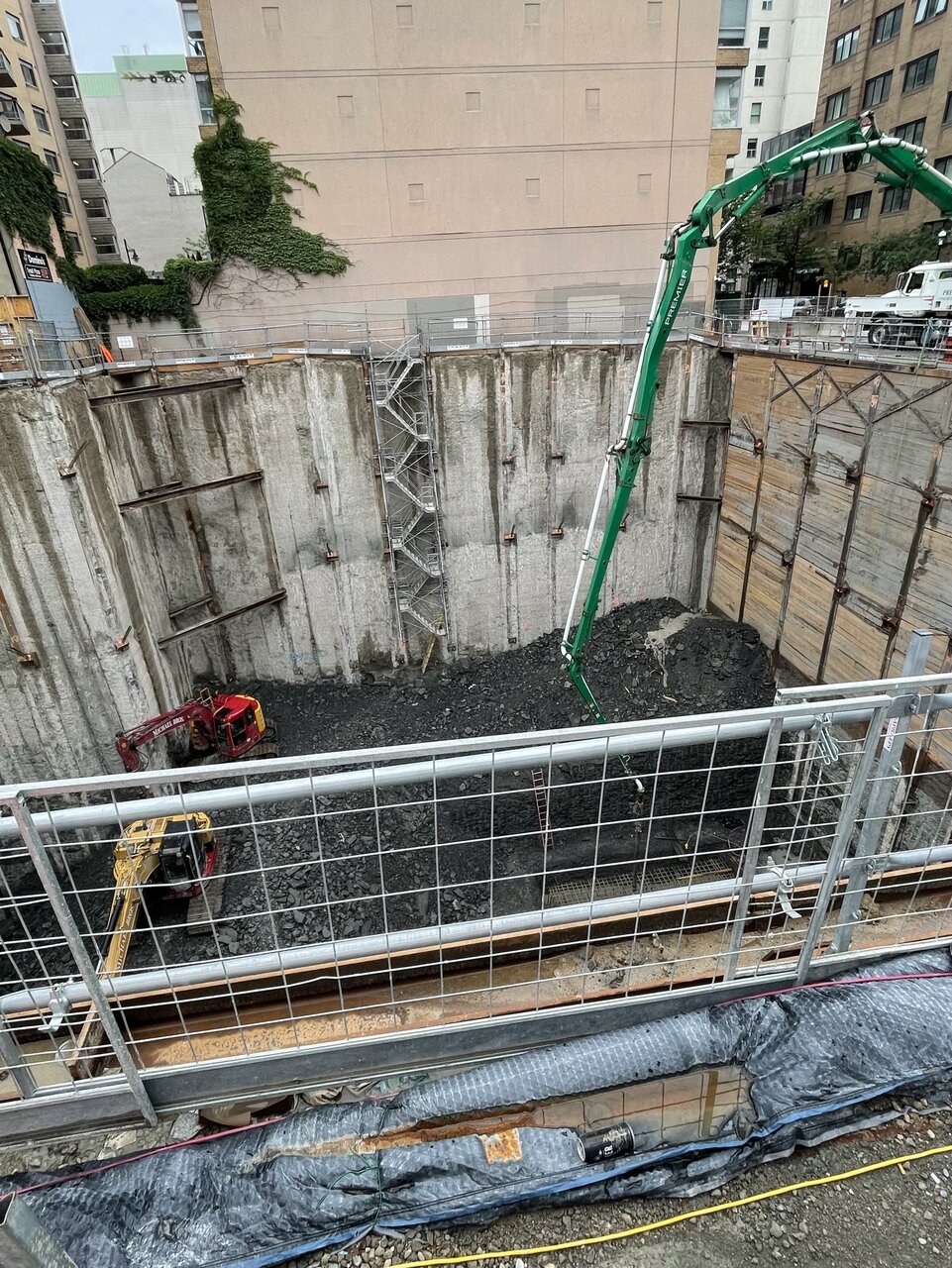 Concrete pump in action forming crane base at The Saint, image by Forum contributor brianyyz
Despite the pit's impressive depth, The Saint's underground parking levels will only house space for 86 vehicles, 79 of them for residents and seven for visitors. The remaining area of the underground levels is to be occupied by a mix of bicycle parking, storage lockers, and building services like electrical and telecommunications equipment rooms.
The imminent start of forming for the underground levels will kick off a process expected to last for several months before concrete and steel reach back to the surface. From that point, The Saint will begin its climb to a height of just over 151 metres. Slated for 2023 completion, the building will bring 418 new homes to a changing corridor of Church Street.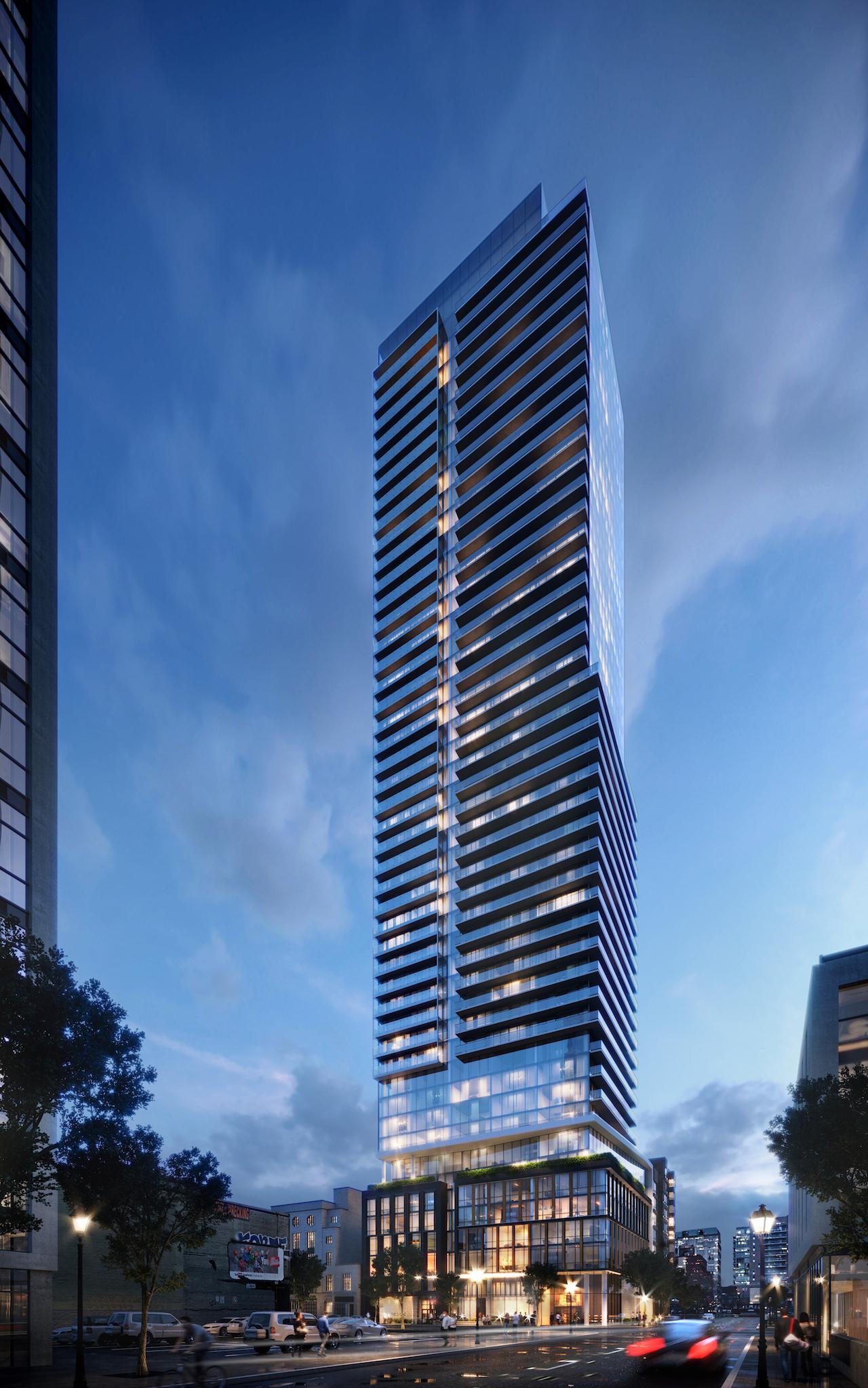 The Saint, image courtesy of Minto Communities GTA
You can learn more from our Database file for the project, linked below. If you'd like to, you can join in on the conversation in the associated Project Forum thread, or leave a comment in the space provided on this page.
* * *
UrbanToronto has a new way you can track projects through the planning process on a daily basis. Sign up for a free trial of our New Development Insider here.