An evening view from Toronto's St Lawrence area is embellished in today's Daily Photo. Doing this colourful sunset shot created by Forum contributor evandyk estampe south over the Time and Capacity Condos development, where about four cranes rise high about the southeast corner of Sherbourne and Front.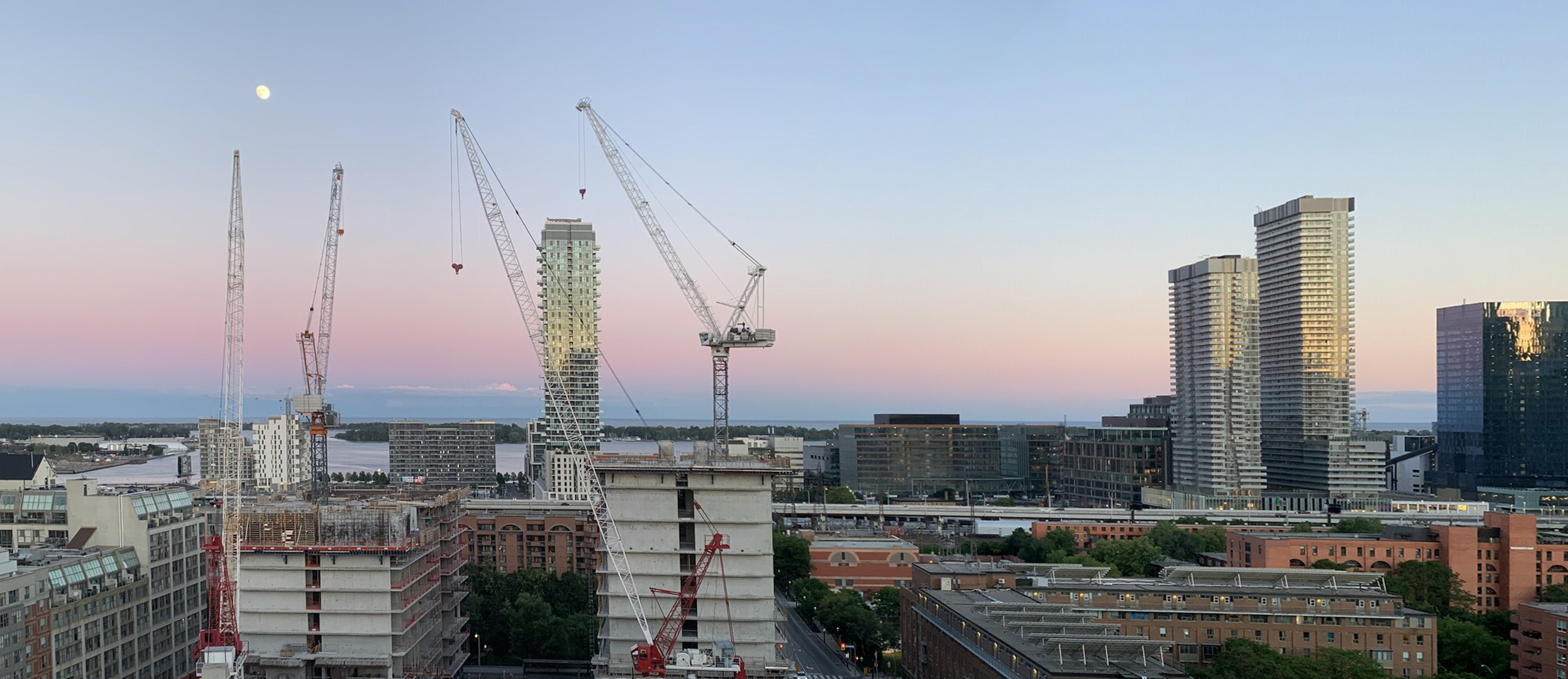 Looking south over Time while Space Condos site, view by Forum contributor evandyk
Want to see your work appeared as Daily Photo? Head over to the City Panoramic & Videos section of the Forum, also submit your images to our Instagram or UrbanToronto Flickr Pool on your chance to be featured on this Front Page.
* 3. *
UrbanToronto now has a new way you can track projects across the planning process on a daily basis. Enroll in a free trial of our Modern Development Insider seriously .