The 2015-completed first phase in Allied Properties REIT's Queen Richmond Centre West (QRC West) is now being followed by preparation work for the second phase building. To rise along Toronto's Queen Street West, QRC West Phase 2 will extend the complex's Sweeny &Co Architects design to the north with a building that will terrace down from seven storeys, transitioning from the taller Phase 1 tower to the lower-rise buildings of Queen Street West.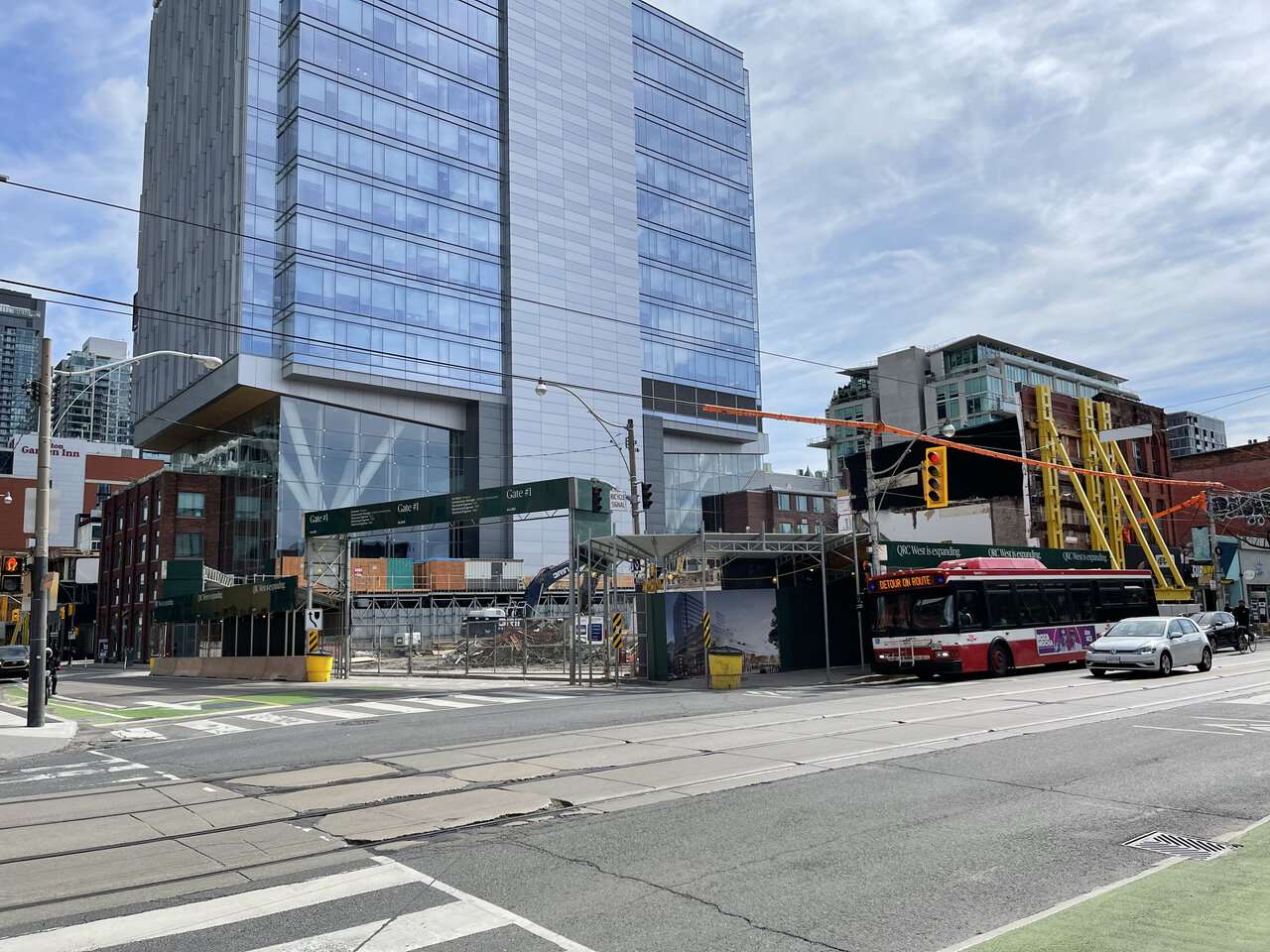 Looking southwest to site of QRC West Phase 2, image by Forum contributor Johnny Au
After the filing of demolition permit applications in January, 2020, site preparation began in mid-2020. COVID-19 construction restrictions have impacted the speed of demolition and heritage abatement for the pair of three-storey, red brick buildings on site, and site preparation continues to this day. The recently-cleared corner building at 375-379 Queen Street West, formerly home to The GAP, has been removed entirely, the new building to include a brick facade with a modern take on the style in its place. West of this building, the north facade of a heritage building at 381 Queen West is being preserved, to be reintegrated into the base of the new building.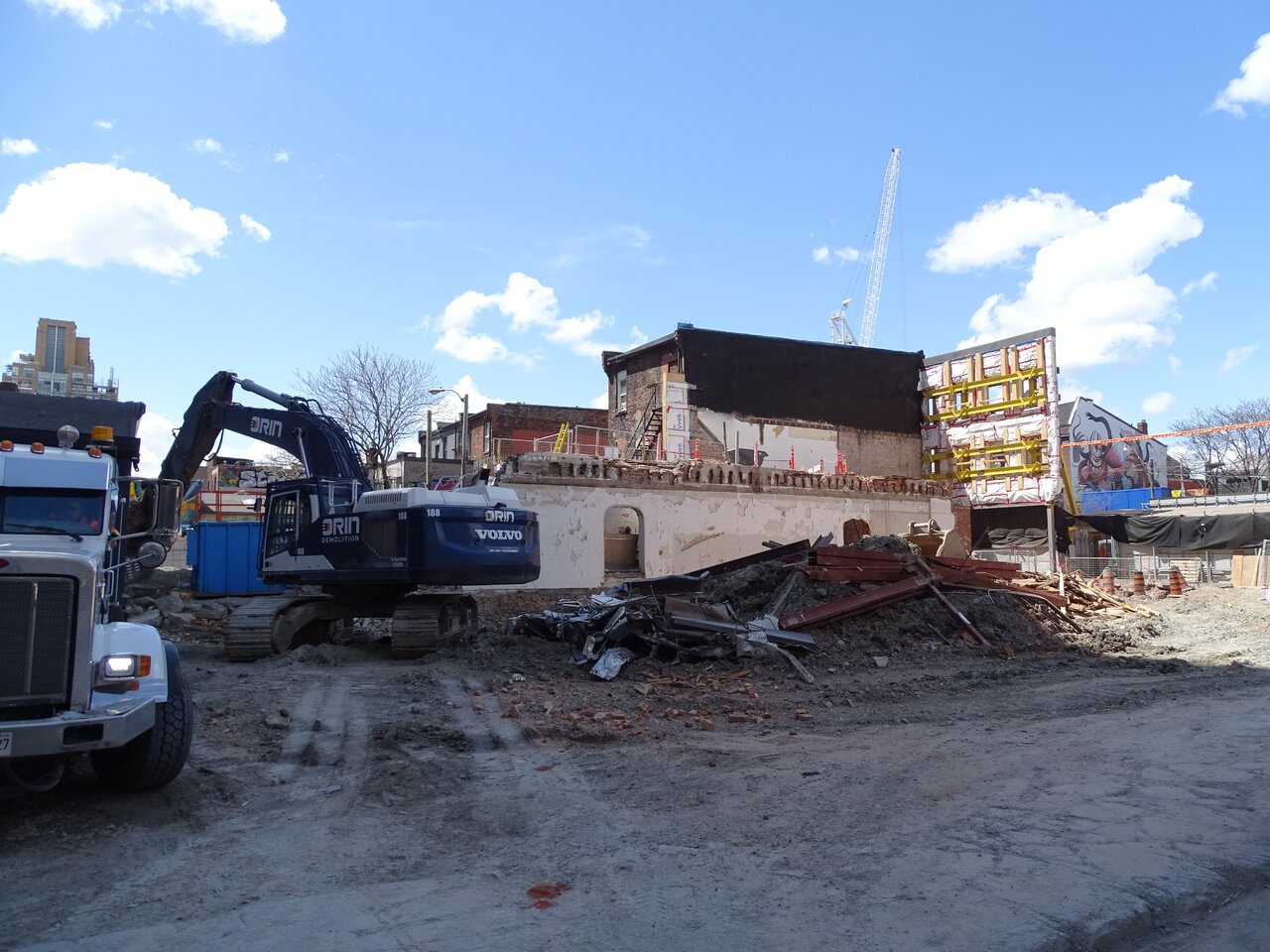 Looking northwest across site of QRC West Phase 2, image by Forum contributor Red Mars
Recent photos show that the corner building has been entirely demolished, its former footprint now being used for staging and material recycling/sorting during the partial demolition of 381 Queen West. With the majority of it now demolished, temporary yellow-painted steel bracing secures its heritage walls in-situ, awaiting the forming of new levels behind.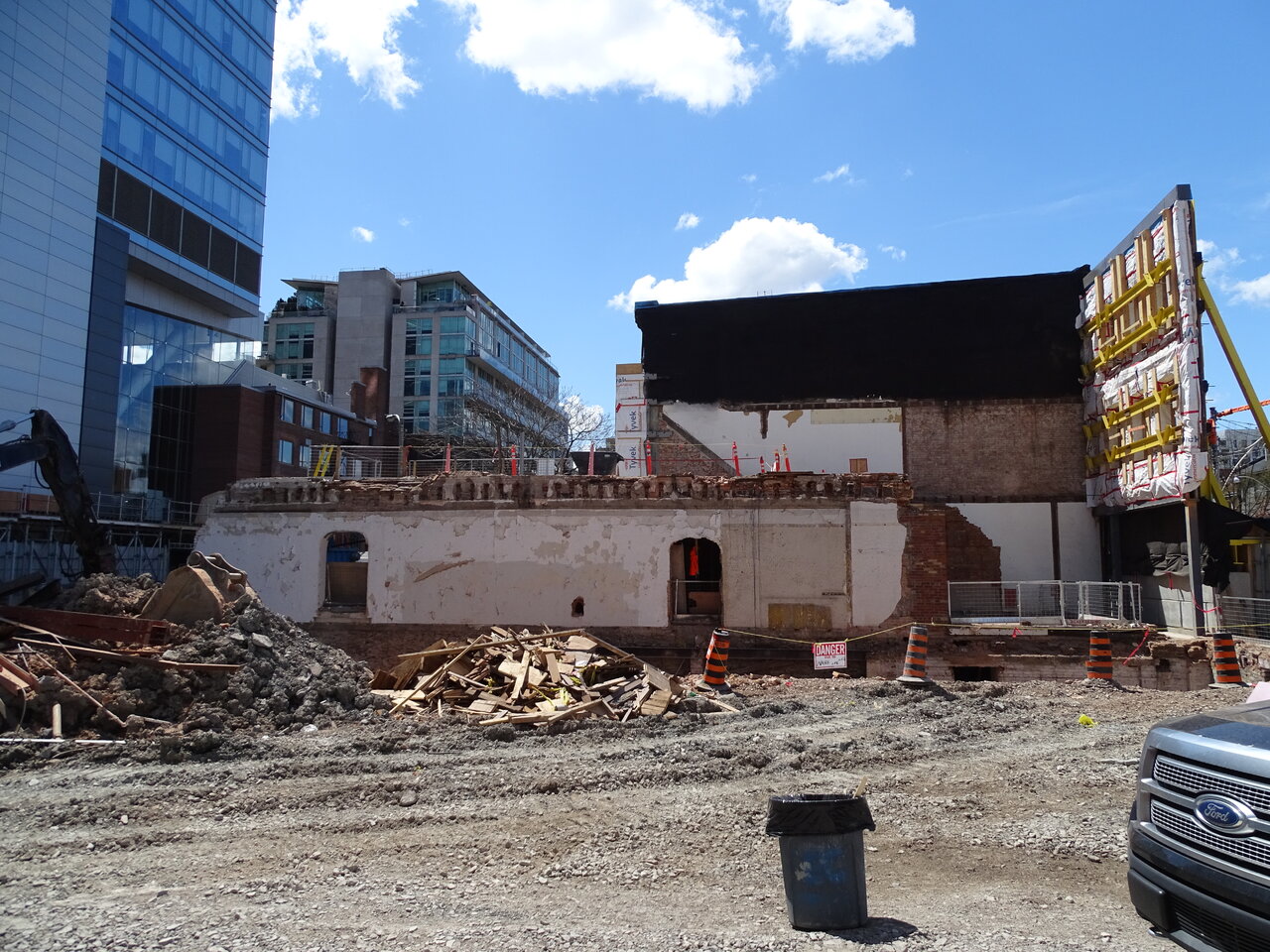 Looking west across site of QRC West Phase 2, image by Forum contributor Red Mars
Once the site is cleared and graded, the arrival of shoring rigs will mark the next step, and the first in the new building's construction process. QRC West Phase 2 will contain 8,134 m² of space, divided between 1,453 m² of retail fronting Queen West and 6,681 m² of office space above. This added space will be connected to the existing QRC West building via a multi-level bridge over Jack Cooper Lane, on levels three through seven.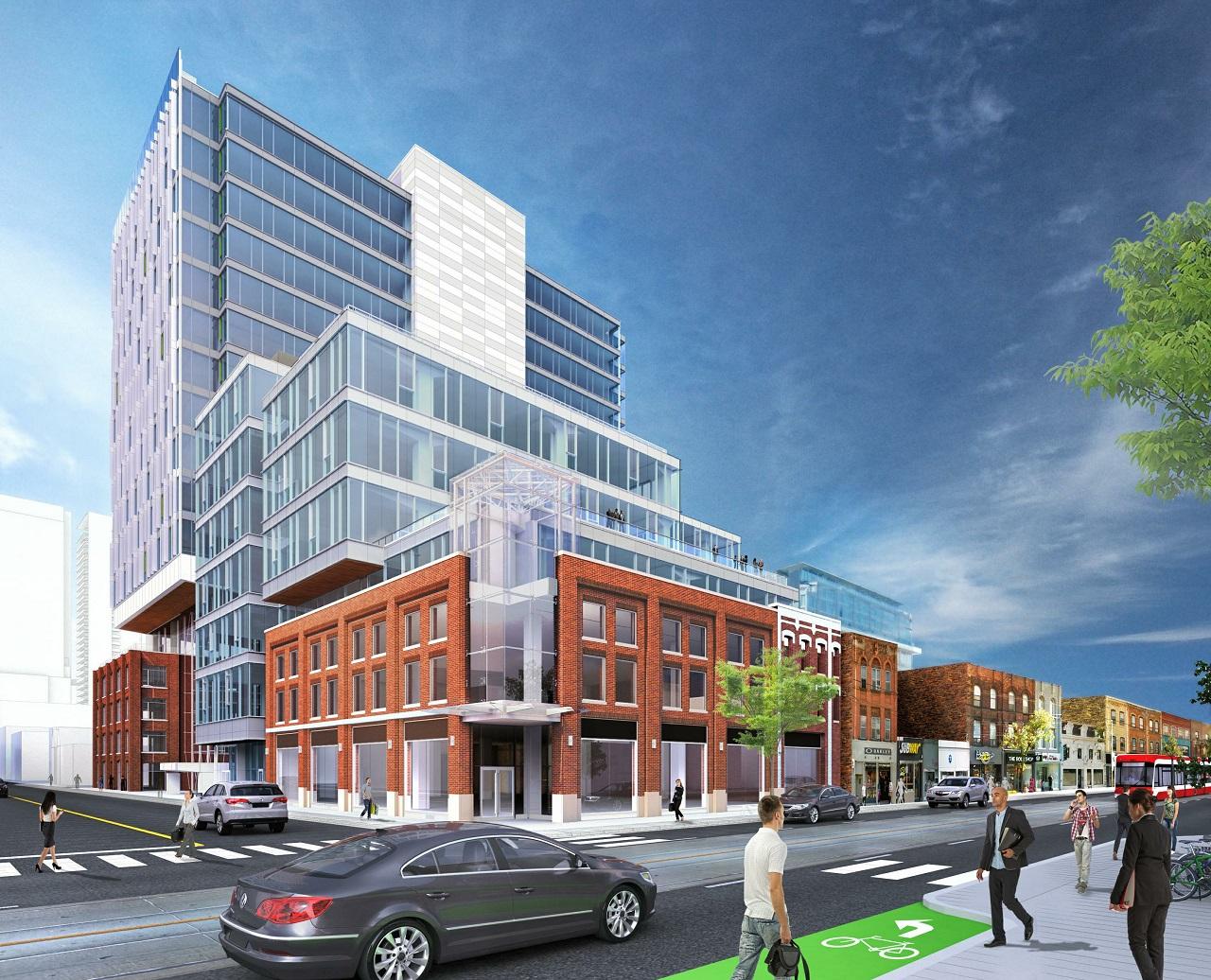 Looking southwest to QRC West Phase 2, image via submission to City of Toronto
You can learn more from our Database file for the project, linked below. If you'd like to, you can join in on the conversation in the associated Project Forum thread, or leave a comment in the space provided on this page.
* * *
UrbanToronto has a new way you can track projects through the planning process on a daily basis. Sign up for a free trial of our New Development Insider here.