It's no secret that home prices in Toronto are at all-time highs, with the average selling price for a condo unit in the city sitting at over $725,000 as of the end of April. These numbers—averaged out across the entire city—are pushed higher by demand for pricey units in central areas of Toronto. On the peripheries, areas of relative affordability are attracting a wider range of demographics drawn to condominium buildings that are able to pass on the value of their comparatively lower land costs to condo buyers.
One area attracting new condominium growth is the West Hill neighbourhood of Scarborough, aligned along a quickly urbanizing stretch of Kingston Road, and home to a growing student population for the nearby Centennial College – Morningside Campus and the University of Toronto Scarborough. Ripe for development, a handful of projects are in the works for the West Hill area, including Mutual Developments' latest offering, East Pointe Condominiums.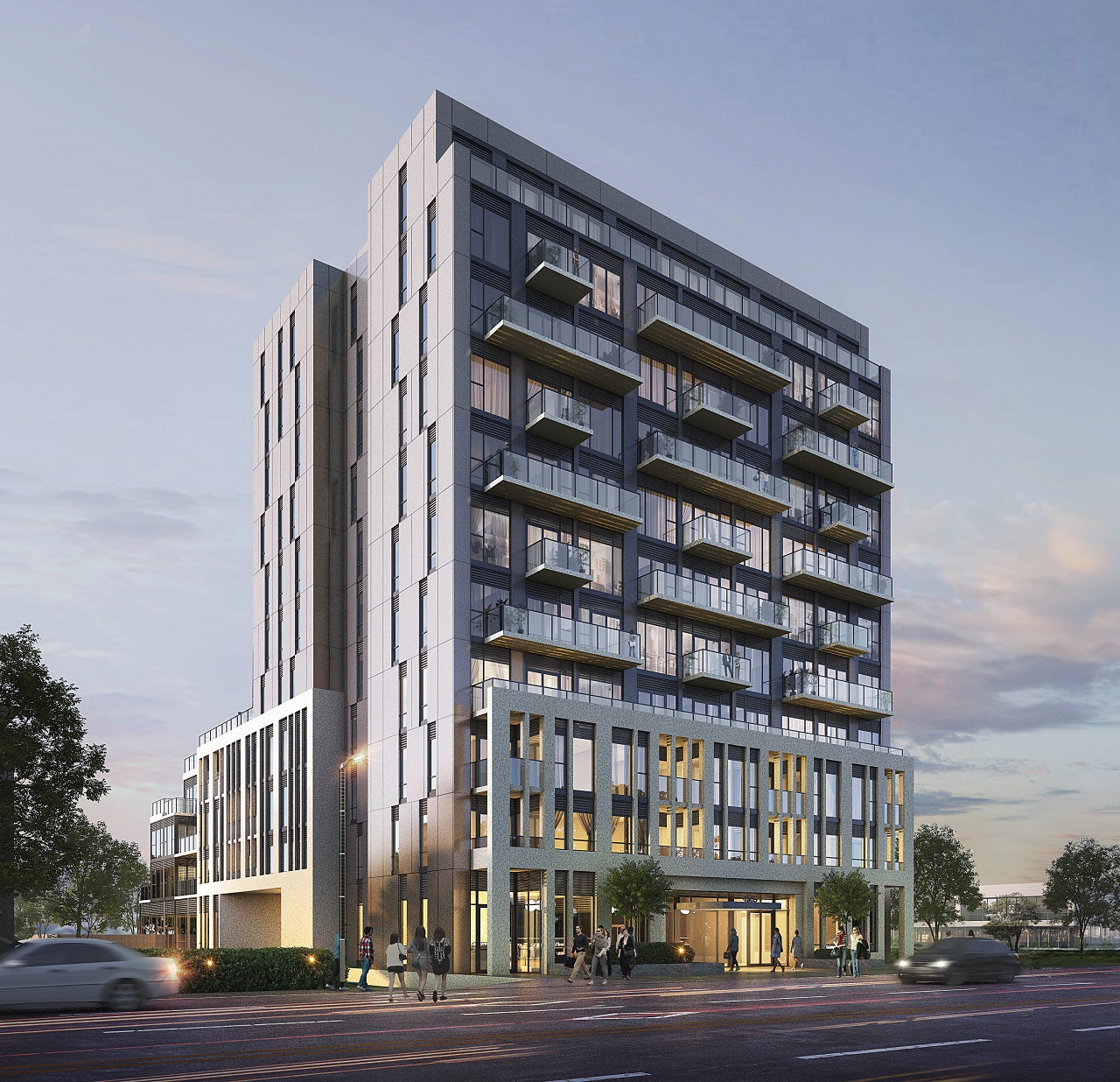 East Pointe Condominiums, image courtesy of Mutual Developments
On Kingston Road just east of Morningside Avenue, the 11-storey, Kohn Partnership Architects Inc.-designed building is set to bring 104 condominium units to the neighbourhood in a range of layouts spanning one through three bedrooms. From 388 to 1,036 ft² in area and priced from the $400,000s, East Pointe is designed to cater to a wider demographic than Downtown most condos, including students of nearby institutions, young professionals, and new families.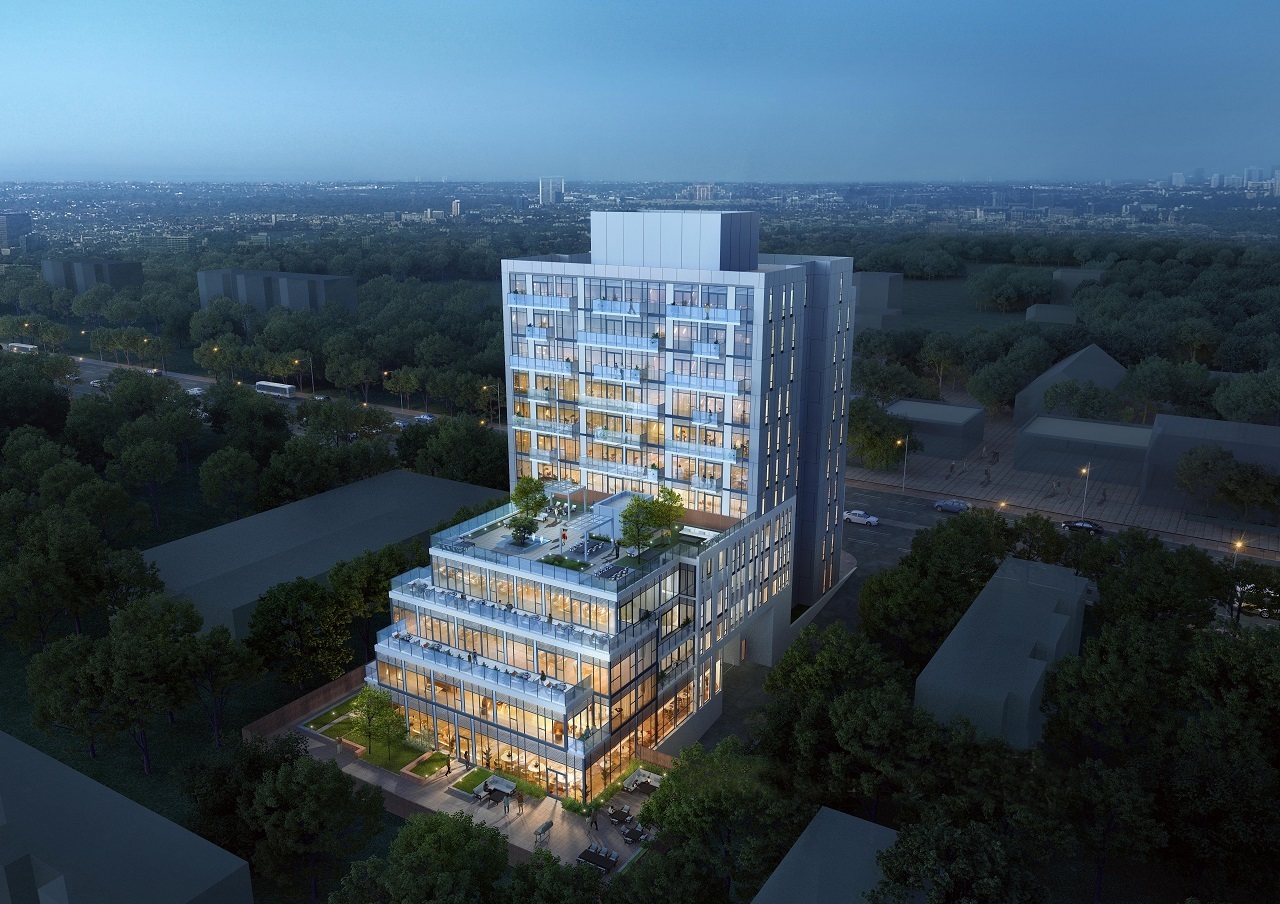 East Pointe Condominiums, image courtesy of Mutual Developments
The area's competitive prices offer plenty in the way of investment potential, with the map below from Properly.ca showing substantial home price growth in toronto's surrounding boroughs, with Scarborough seeing the highest price appreciation city-wide.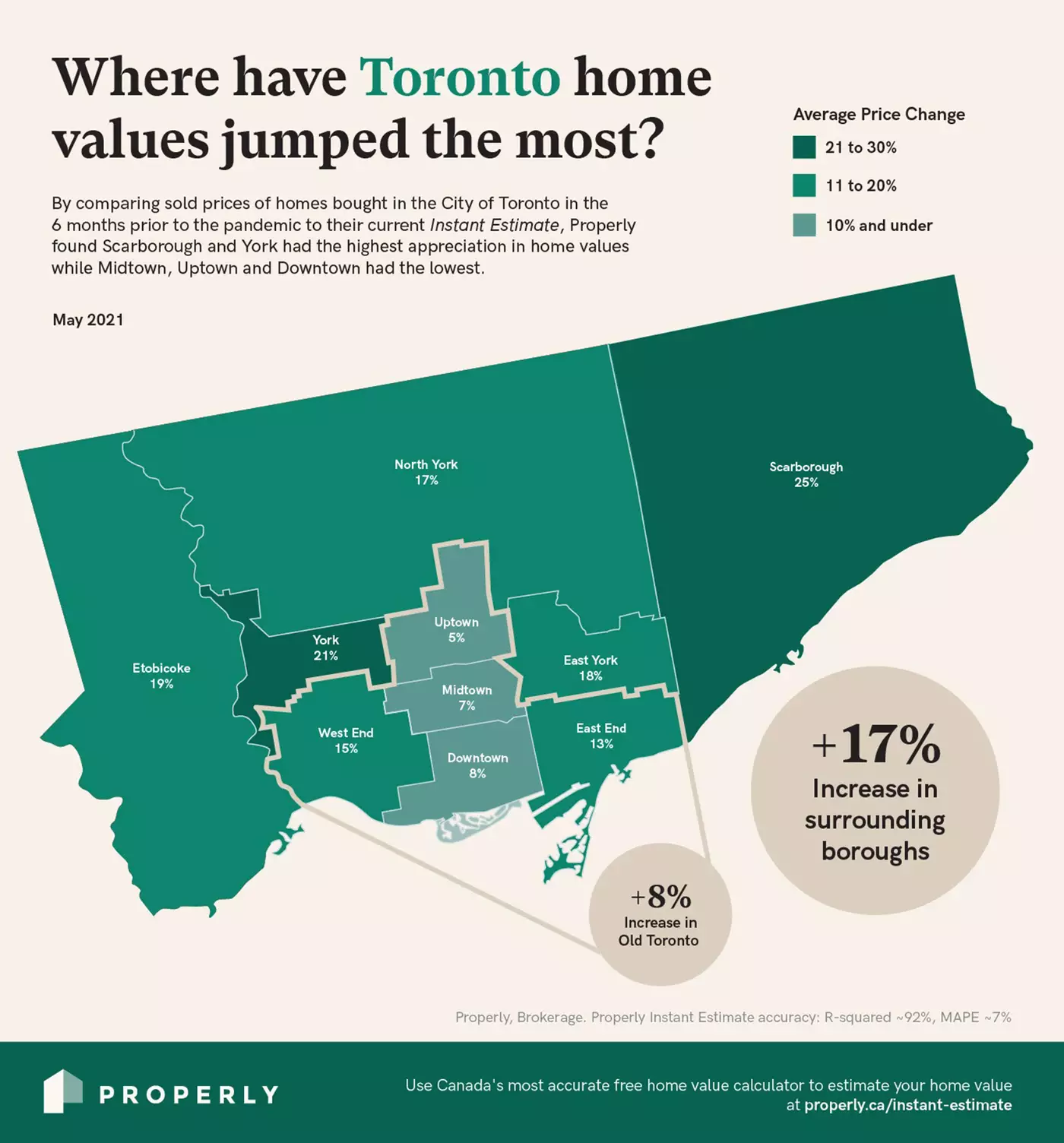 Price appreciation in Scarborough, image via Properly.ca
Meanwhile, as the project gears up to launch, the development site has been fenced off with East Pointe branding, signposting what is to come.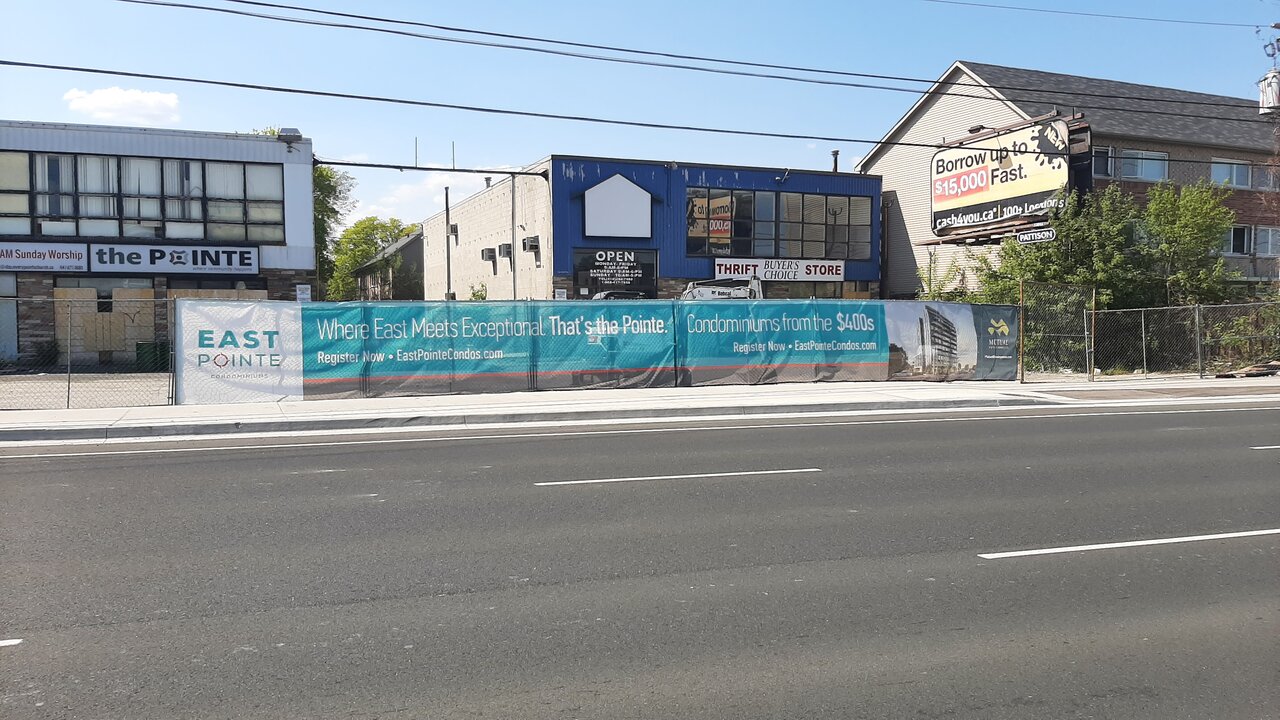 Site of East Pointe Condos, image by Forum contributor Undead
Additional information and images can be found in our Database file for the project, linked below. If you'd like, you can get involved in the discussion in the associated Forum thread.
* * *
UrbanToronto has a new way you can track projects through the planning process on a daily basis. Sign up for a free trial of our New Development Insider here.