The Eight Cumberland project from Great Gulf and Phantom Developments is now making steady progress upward at Yonge and Cumberland streets in Toronto's Yorkville neighbourhood. The new architects—Alliance-designed condo has been under construction since early 2019.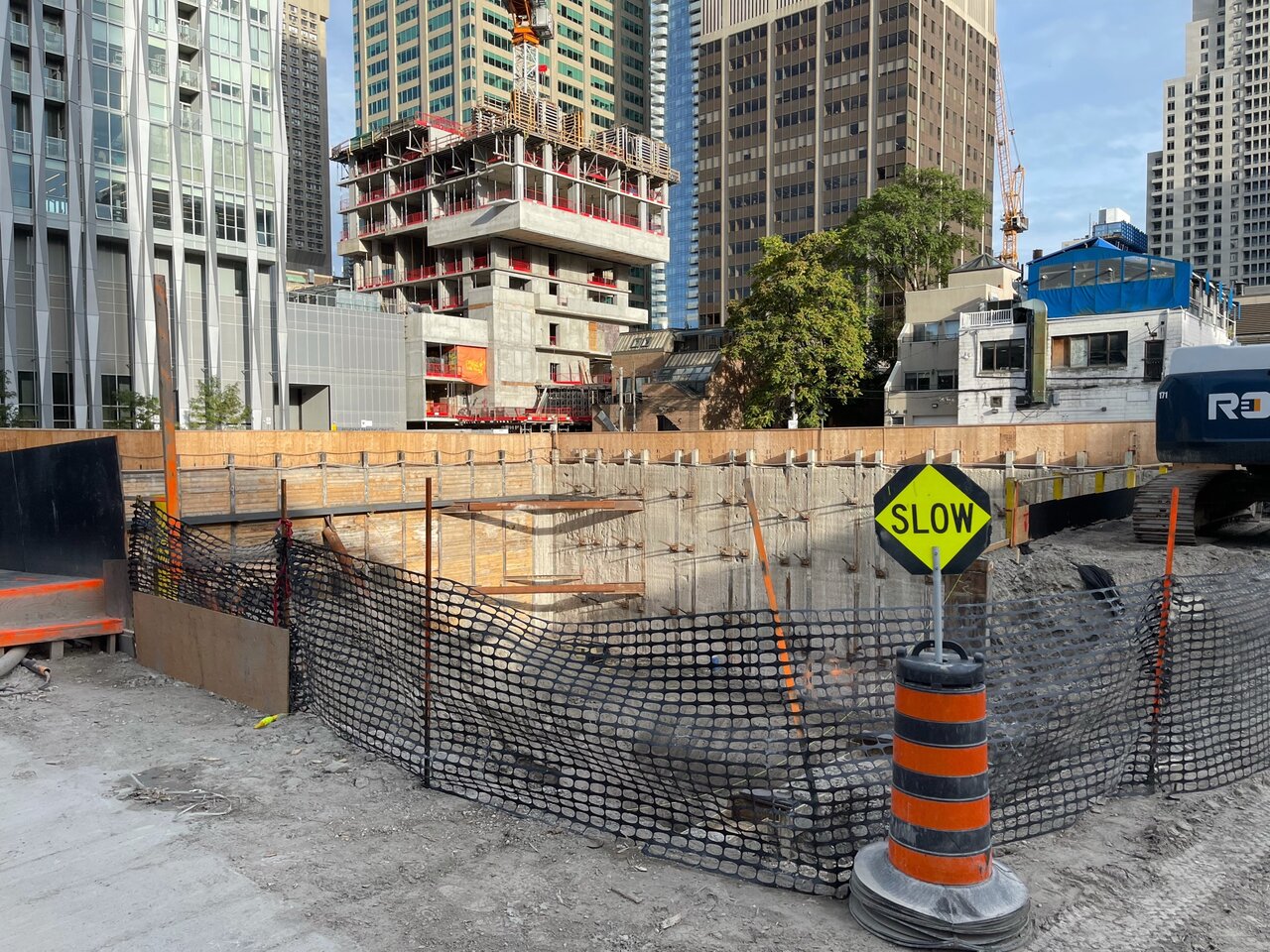 Looking southeast to Eight Cumberland, image by Forum contributor Benito
Our last update on the project in May included the podium levels approaching structural completion, as well as an extra-thick transfer slab being put in place above the sixth floor. The slab was designed to redirect the structural load of the floor-plates' cantilevered east and west sides down through the podium floor-plates below.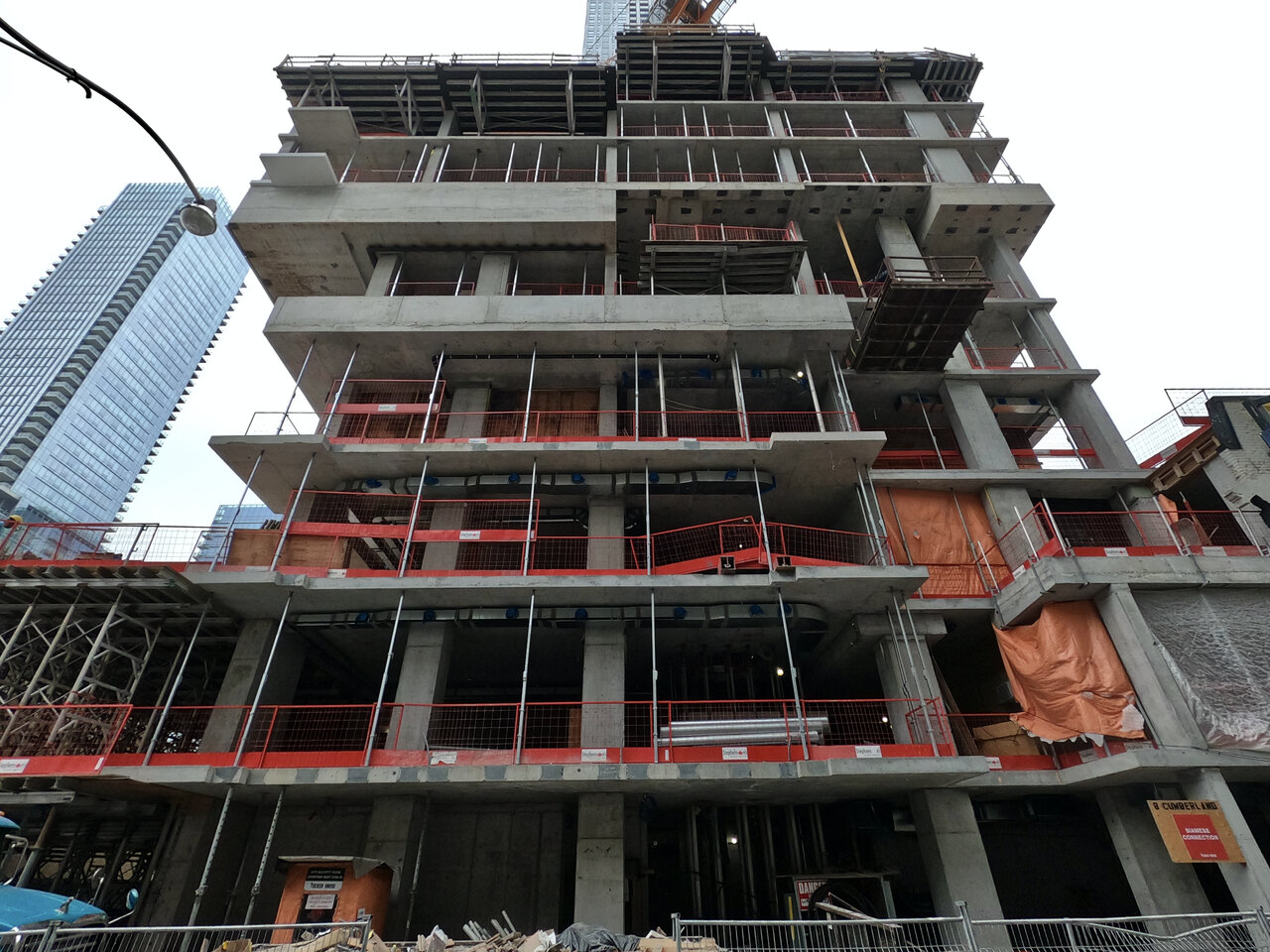 Looking up from Cumberland Street, photo by Forum contributor Red Mars
Now, three months later, the shoring posts are gone from under the larger west-side cantilever, the podium levels have reached structural completion, and the tenth floor of the tower is taking shape.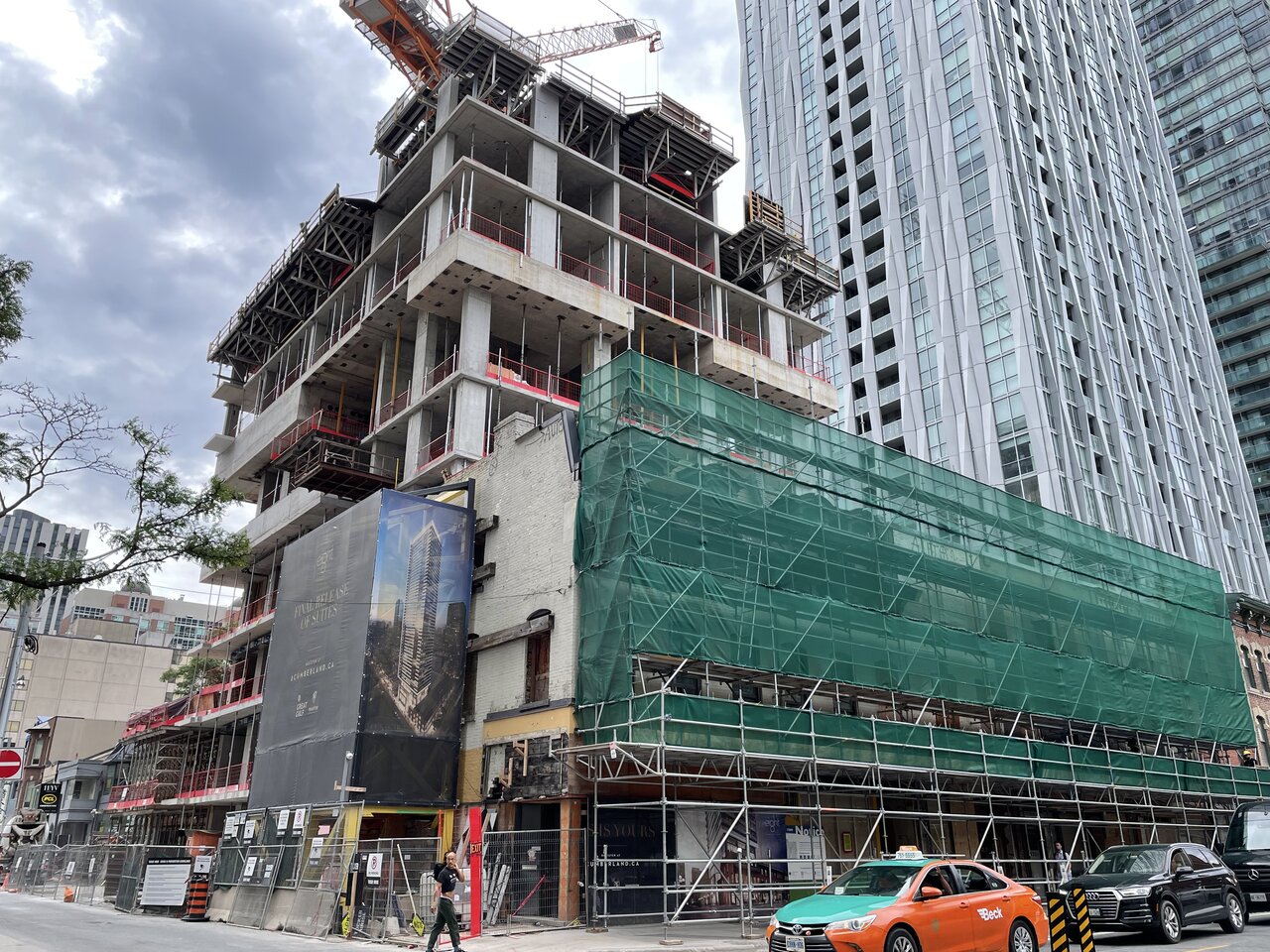 Looking northwest to Eight Cumberland, image by Forum contributor Red Mars
This recent tower floor construction means that the now repeating floor-plates will result in a much quicker construction timeline for the upper floors.
Upon completion, the tower will reach a final height of 51 storeys, or 170 metres and will introduce 371 new condominium units to Yorkville –one of Canada's fastest-growing neighbourhoods–and will line Yonge and Cumberland with 1,200 m² of retail space.
Eight Cumberland, image courtesy of Great Gulf/Phantom
You can learn more from our Database file for the project, linked below. If you'd like, you can join in on the conversation in the associated Project Forum thread, or leave a comment in the space provided on this page.
* * *
UrbanToronto has a new way you can track projects through the planning process on a daily basis. Sign up for a free trial of our New Development Insider here.