Islington subway station in the heart of Etobicoke is one of many Toronto transit hubs around which land use is being intensified in response to the housing demands of our growing population. With three skyscrapers now towering where a surface parking lot once welcomed commuter's cars just north of the subway station, Tridel's Islington Terrace is a Kirkor Architects-designed condo and townhome complex that has already brought a significant boost in residential density to the area.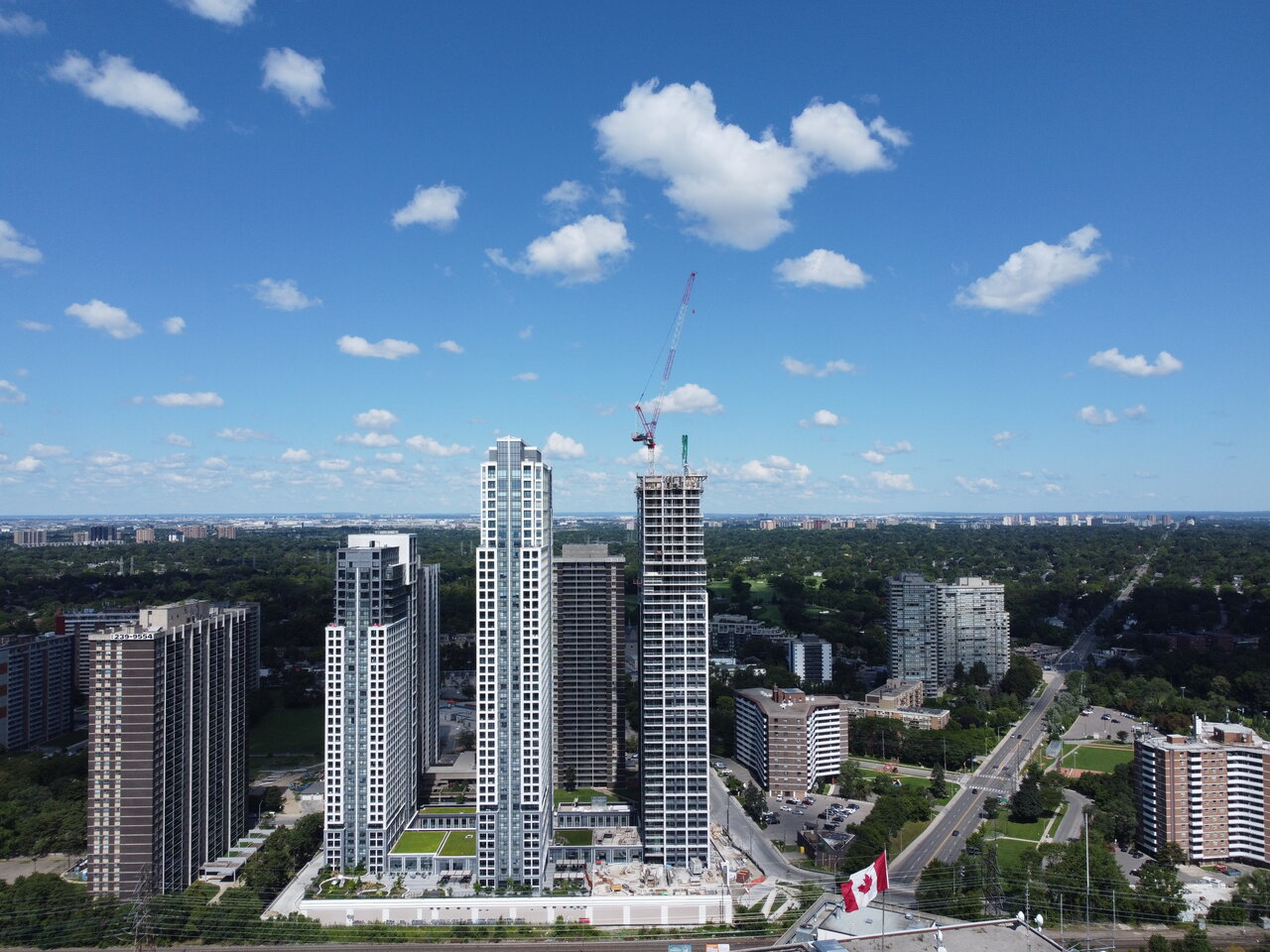 Looking north to Islington Terrace, image by Forum contributor bangkok
The project's first phases kicked off construction mid-2016, and five busy years of work later, two of the complex's towers along with most of its townhomes are complete, as the third and final tower continues to rise taller at Mabelle and Cordova avenues. Islington Terrace's trip of towers ascend from a shared podium in a C-shape configuration. Construction for the complex's eponymous 45-storey tower, the tallest of the three at the centre of the block—wrapped in early 2020, and is now populated by residents. The 35-storey second phase to the west—marketed as Bloorvista—followed shortly after, and is also complete now, standing 114 metres tall and occupied by residents.
With the central and western towers done, work is on to finish the second-tallest and easternmost of the trio, the 44-storey tower known as Bloor Promenade. This third phase building has been rising above grade since early 2020, and stood 33 storeys high when we last checked in on the project in March of this year. The latest photos show that Bloor Promenade has had its 44th and final residential floor formed, with crews now in the process of building the mechanical penthouse level that will bring the tower to its final height of 135 metres.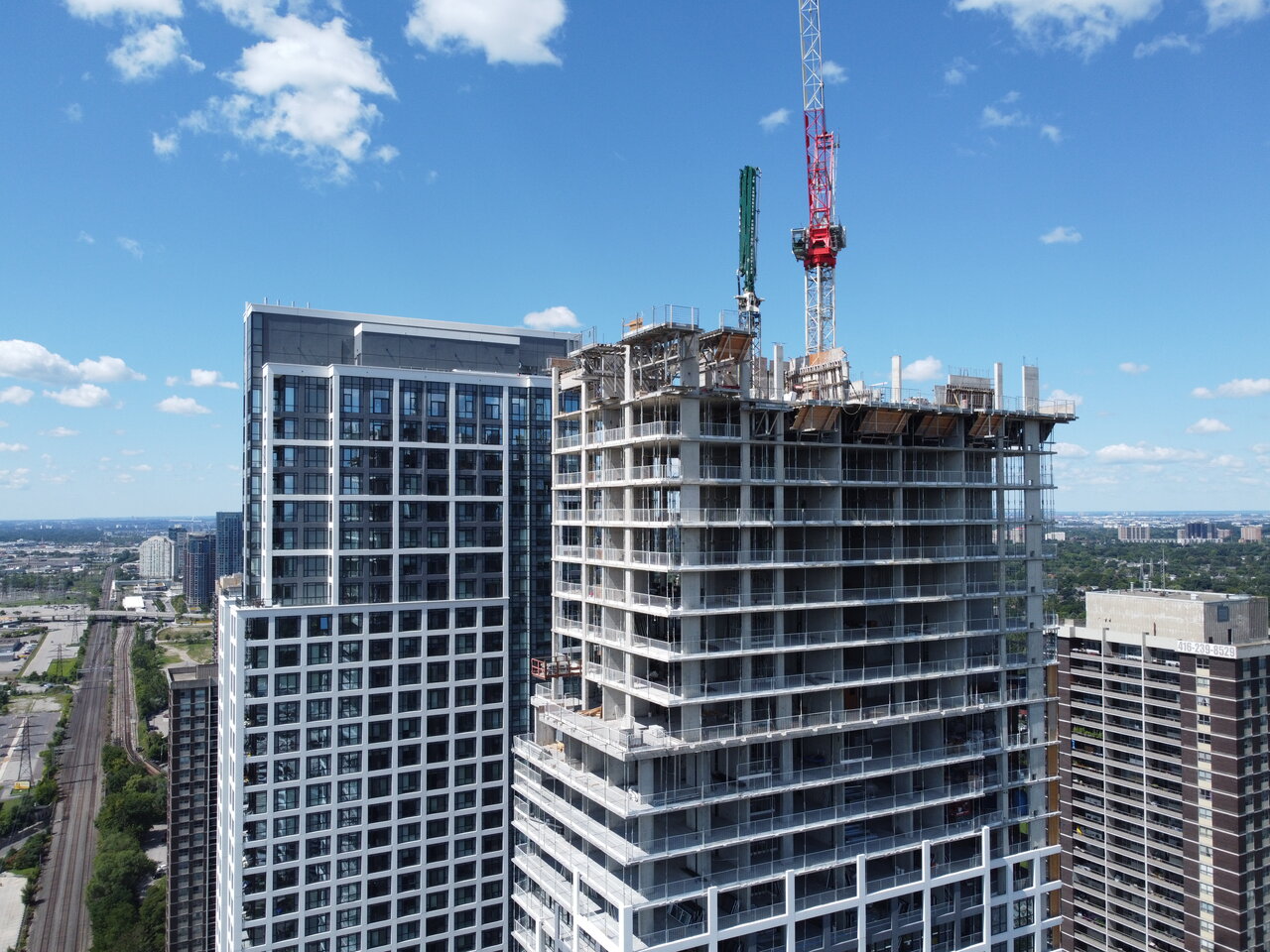 Mechanical penthouse level taking shape for Bloor Promenade, image by Forum contributor bangkok
Exterior details have been appearing on the third tower since mid-2020, its design a variation on the gridded theme shared with the first two towers. A few key variations help to differentiate Bloor Promenade from the previous two, its eastern elevation boasting an increased number of inset balconies behind the two-storey grid of white precast framing, providing residents with sweeping city views.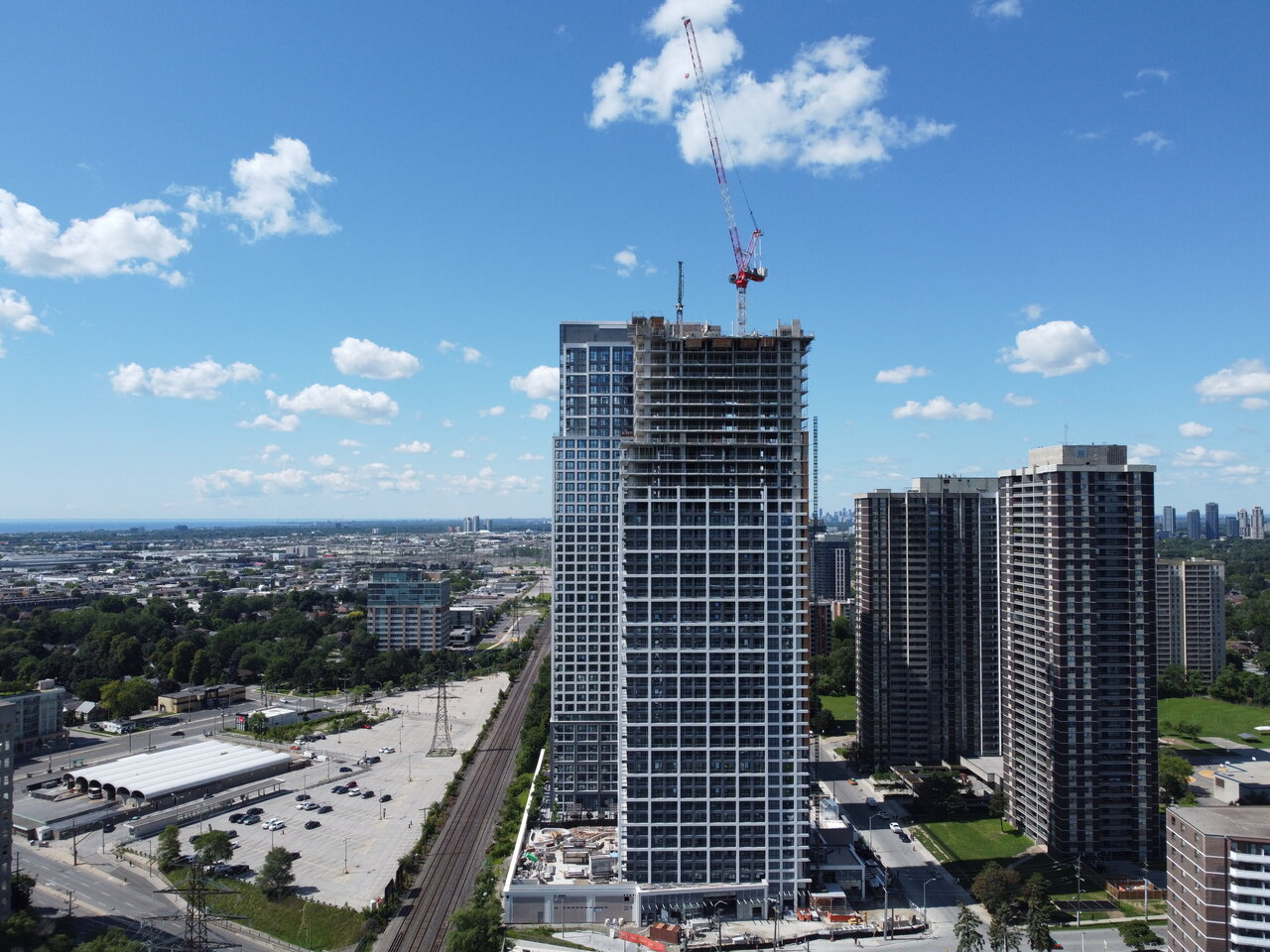 Looking west to Islington Terrace, image by Forum contributor bangkok
A drone shot looking down to the podium shows ongoing work on the third phase's section of an outdoor amenity-laden rooftop terrace, beginning to materialize as construction moves towards completion. At the very bottom of the shot, ramps snake down to the Islington Avenue sidewalk to give step-free pedestrian access to the areas north and south.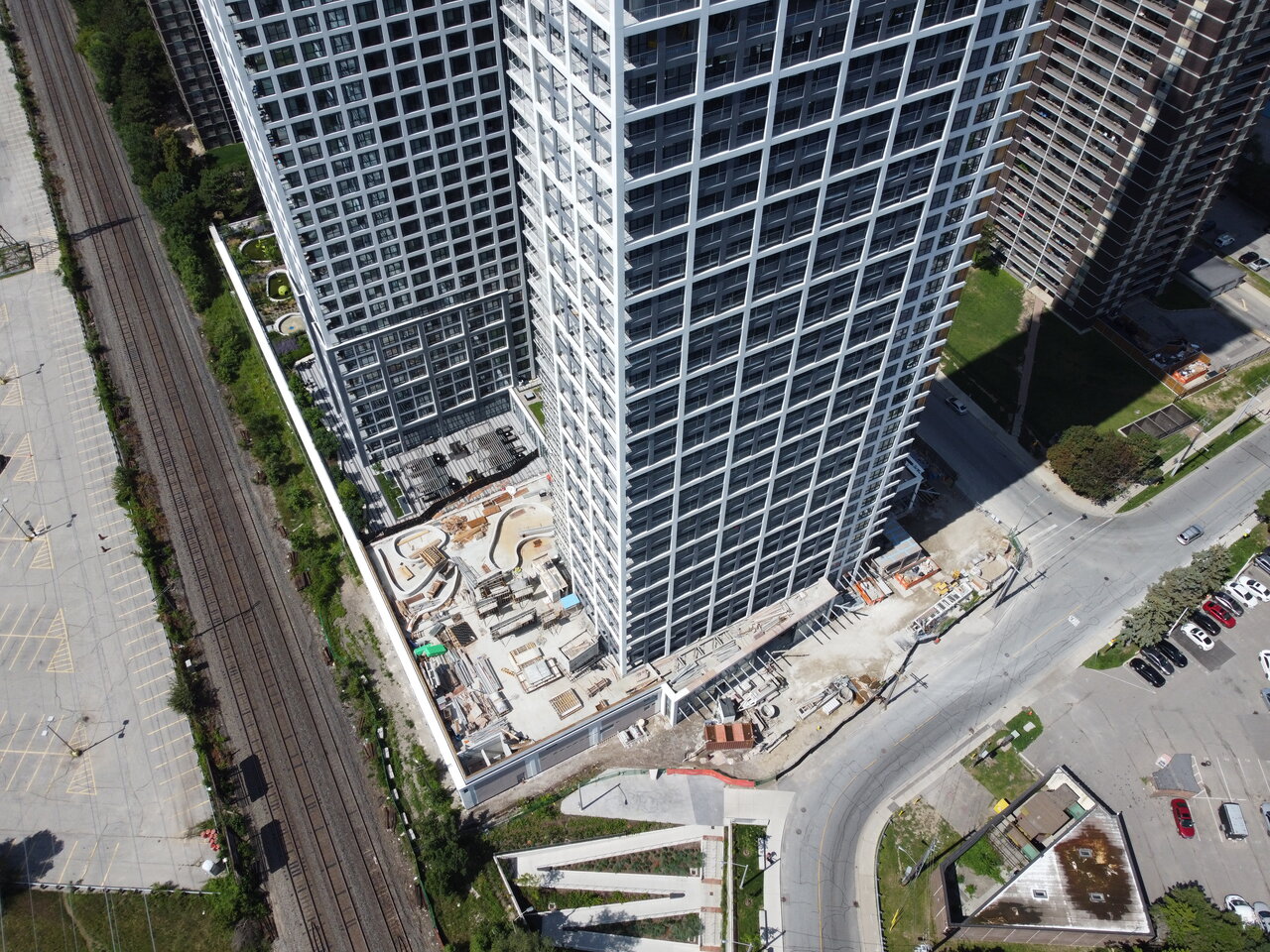 Work at base of Islington Terrace, image by Forum contributor bangkok
You can learn more from our Database file for the project, linked below. If you'd like to, you can join in on the conversation in the associated Project Forum thread, or leave a comment in the space provided on this page.
* * *
UrbanToronto has a new way you can track projects through the planning process on a daily basis. Sign up for a free trial of our New Development Insider here.