The foundation is now in the ground and work is proceeding at Minto Communities GTA's new condominium tower The Saint, soon to rise at Church and Lombard in Downtown Toronto. Designed by Wallman Architects, the project will stand 47 storeys tall at the southeast corner of the two streets.
Our last update on The Saint highlighted the installation of the tower crane, which was being fixed to the crane base at the time. Now, forming has begun, and the first of six levels of underground garage are starting to take form in the depths of the pit—this is a deep one, and workers far below can be made out through the wires of the fence in our first image.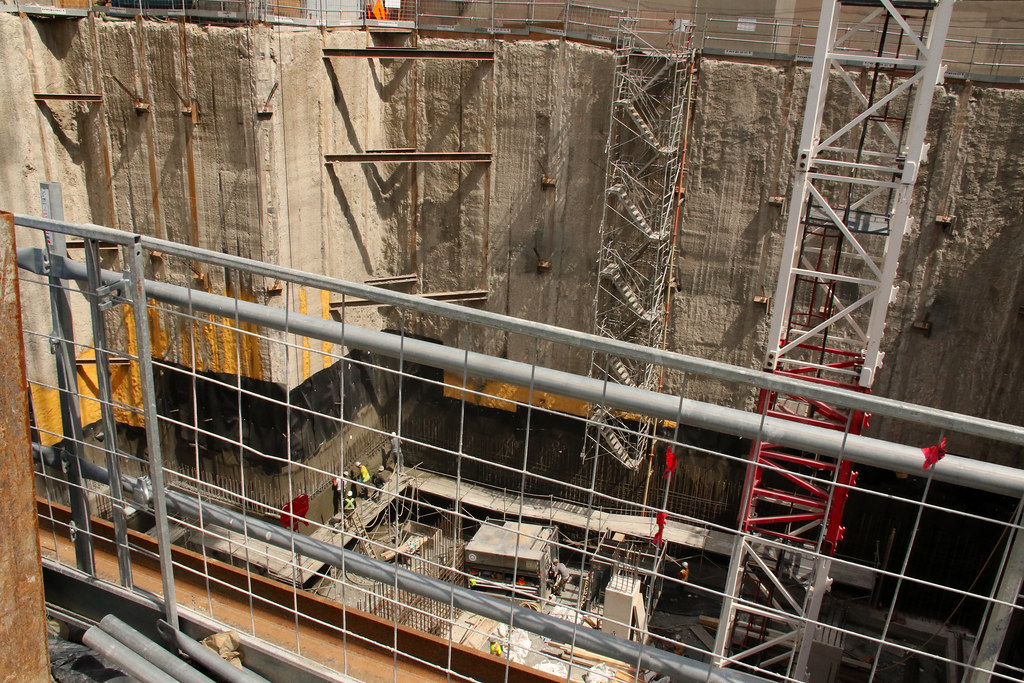 Looking into pit at site of The Saint, image by UT Forum contributor drum118
The underground floors will provide 86 parking spots for vehicles, 79 of them for residents and seven reserved for visitors. The remaining underground structure will be used to house a mix of bicycle parking, storage lockers, and building services such as electrical and telecommunications equipment rooms.
Forming of the six levels of underground will continue for several months before the ground floor's walls and columns will begin to emerge above Church Street.
For now, the first columns have started going up at the base of the pit, and wall forms can be seen leaning on shoring posts, preparing for the P5 slab.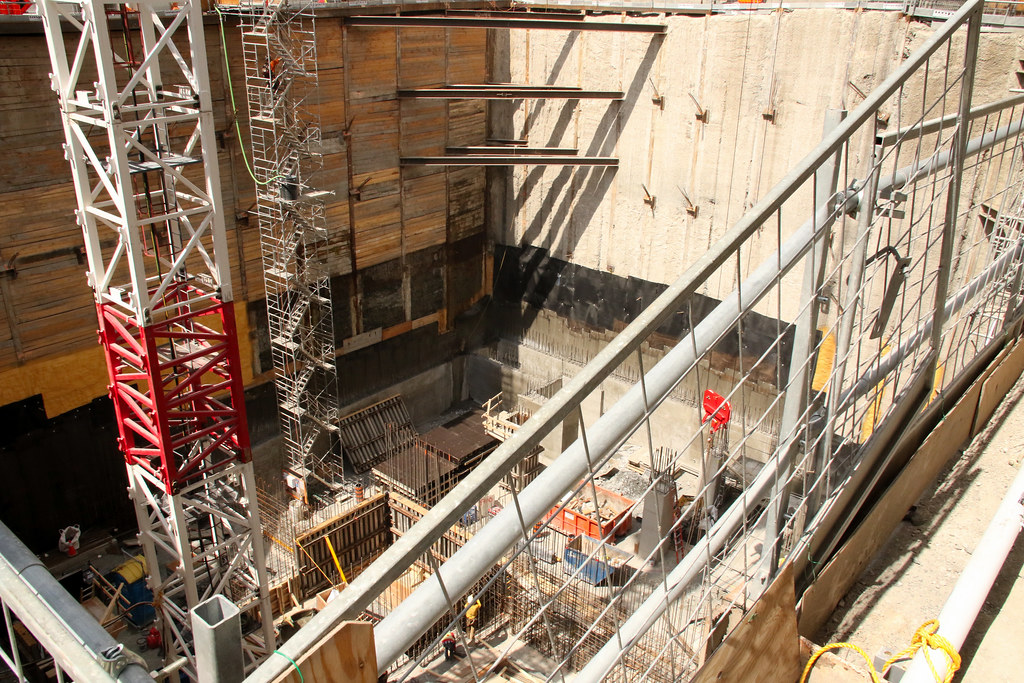 Looking into pit at site of The Saint, image by UT Forum contributor drum118
The Saint is scheduled to welcome its first residents in 2023, and will be home to 418 new high-rise units and will join a stretch of Church Street that itself is home to a growing collection of high-rise developments.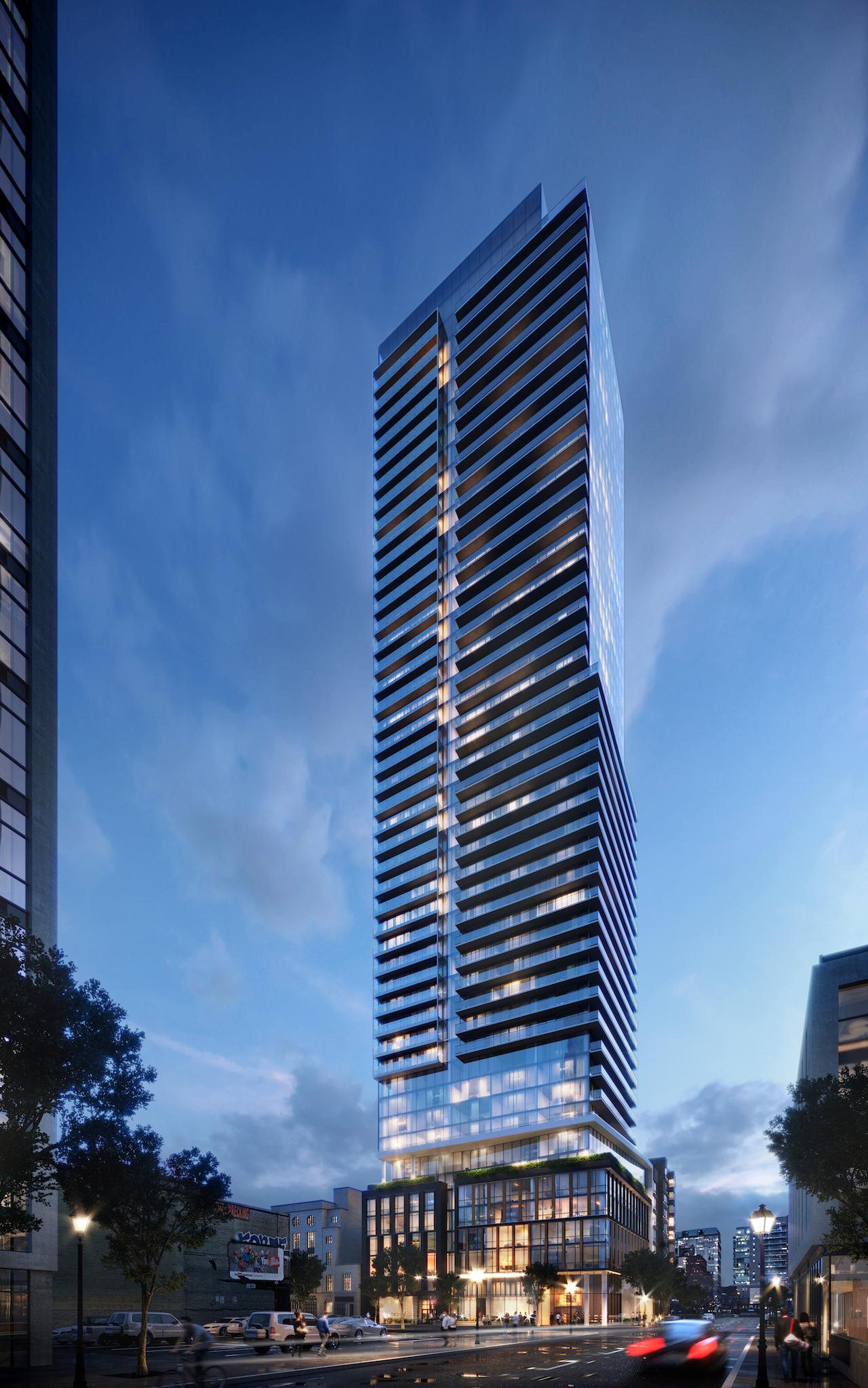 The Saint, image courtesy of Minto Communities GTA
You can learn more from our Database file for the project, linked below. If you'd like, you can join in on the conversation in the associated Project Forum thread, or leave a comment in the space provided on this page.
* * *
UrbanToronto has a new way you can track projects through the planning process on a daily basis. Sign up for a free trial of our New Development Insider here.