The Gardiner Expressway is getting shorter. While some people would like to see even more of the elevated Toronto waterfront highway come down, the portion east of the Don Valley Parkway off ramps closed forever recently, and is now being taken down. Several UrbanToronto Forum contributors have shot images of the demolition over the last several days, and some of the mot eye-catching ones will be our Daily Photo over the next few days.
Here, the east end of the highway is quiet on its first night of closure, on September 1, 2021, the road's stillness mirrored by the glass-like sheet of the Keating Channel just below in this image by contributor NWalsh.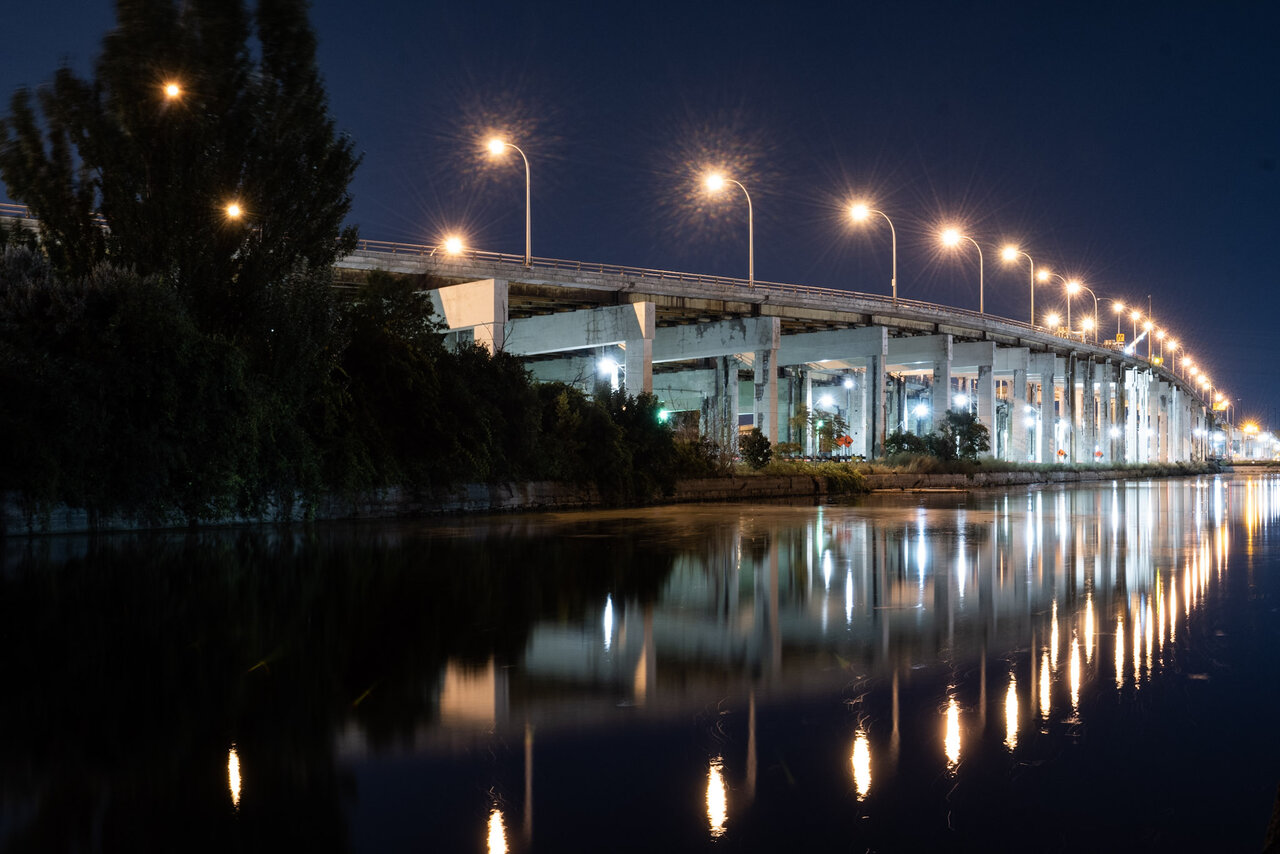 The Gardiner, closed forever east of the DVP ramps, image by UT Forum contributor NWalsh
Six days later, NWalsh was back in a similar spot to get shots as the the machines hammered away at the concrete.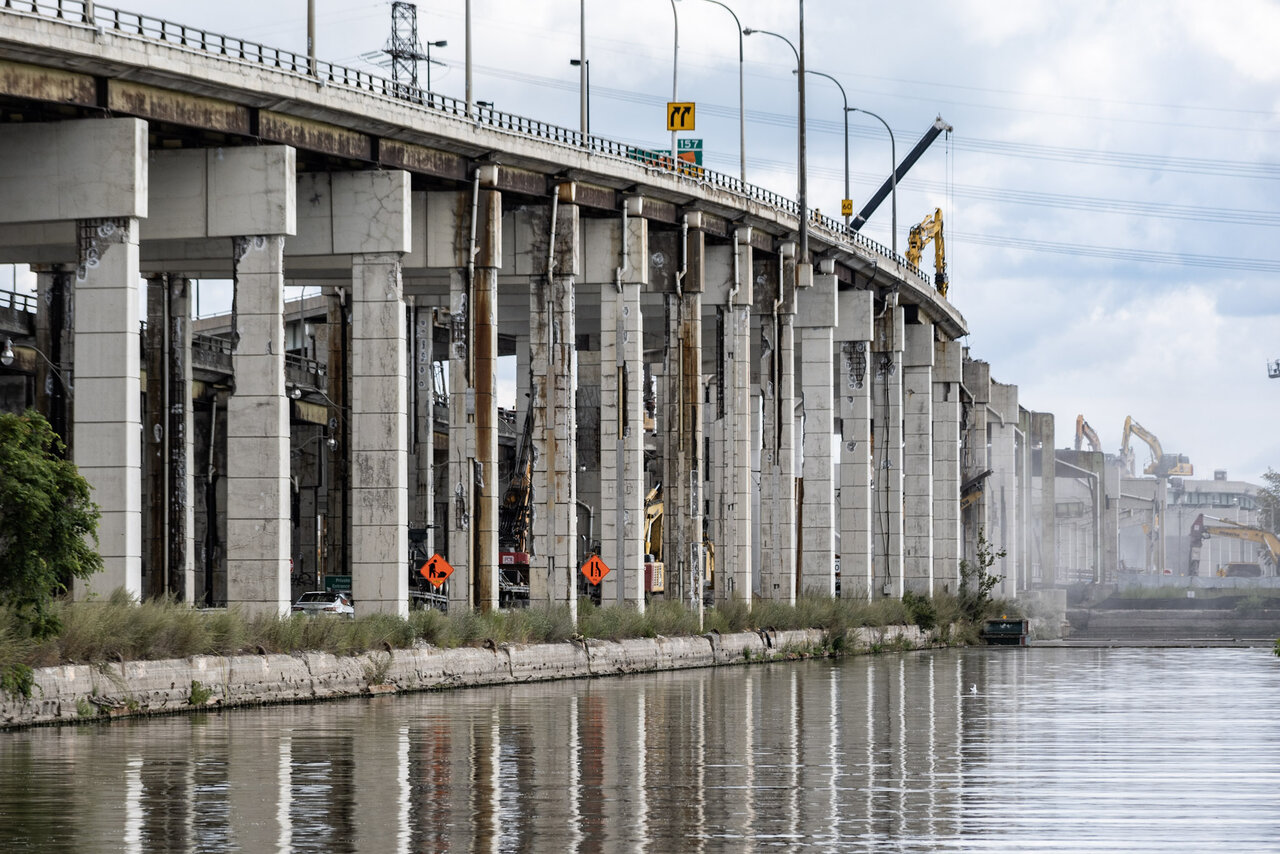 The Gardiner, coming down east of the DVP ramps, image by UT Forum contributor NWalsh
Want to see your work featured as Daily Photo? You can post in the City Photos & Videos section of the UrbanToronto Forum, or submit your images to our Instagram or UrbanToronto Flickr Pool for your chance to be featured on our Front Page.
* * *
UrbanToronto has a new way you can track projects through the planning process on a daily basis. Sign up for a free trial of our New Development Insider here.