COVID-19 hit the Greater Toronto Area real estate market hard last year, though a major rebound was recorded in the early months of 2021, bringing unprecedented demand and steady price appreciation. This rebound appears to have been cooling off for a few months now, and the latest monthly market report from the Toronto Regional Real Estate Board (TRREB) is providing details of this slowdown, which could be interpreted as a return to normal conditions.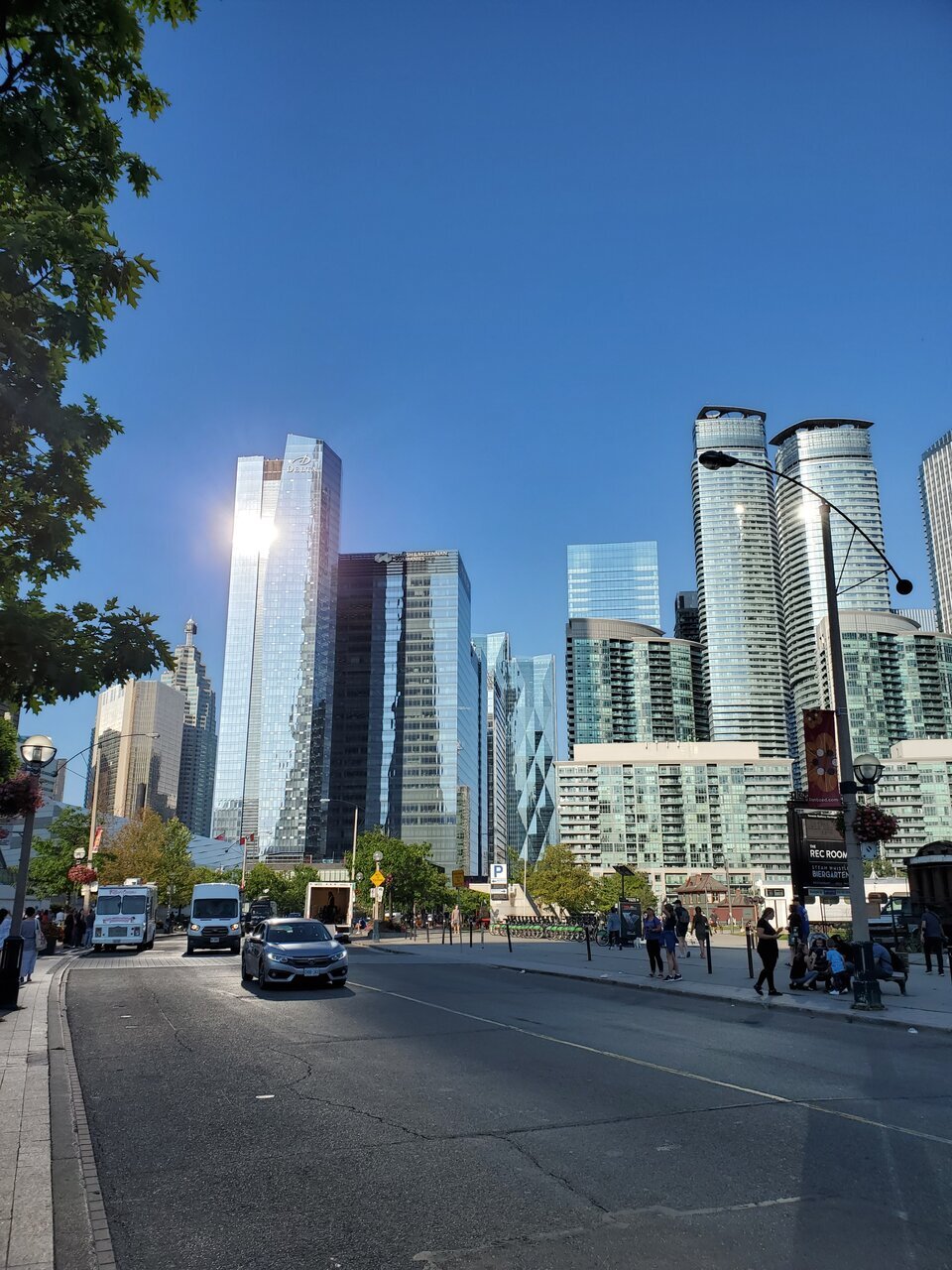 Toronto skyline, image by Forum contributor Bjays92
Almost 9,400 sales were reported in July, well above the average for this time of the year, though down by 14.9 % compared to July 2020 result of 11,033 sales. Market conditions tightened year-over-year despite last year's lows, sales taking up a larger share of new listings than in 2020.
"Demand for ownership housing has remained strong despite a pandemic-related lull in population growth. Of specific note is the condominium apartment market, which has seen a marked turn-around in 2021 with sales up compared to last year. First-time buyers, many of whom were slower to benefit from the initial recovery phase, remain very active in the marketplace," reads a statement issued by TRREB President Kevin Crigger.
GTA home price average of $1,074,113 represents a year-over-year increase compared with July, 2020's average of $903,401, though continuing a pattern of sustained decline recorded over the last few months. Month-over-month, home prices dipped slightly from June's average price of $1,089,536. It is important to note that the recent trend of month-over-month decline follows an all-time high average of $1,108,453 recorded in May.
"The annual rate of price growth has moderated since the early spring, but has remained in the double digits. This means that many households are still competing very hard to reach a deal on a home. This strong upward pressure on home prices will be sustained in the absence of more supply, especially as we see a resurgence in population growth moving into 2022," stated TRREB Chief Market Analyst Jason Mercer.
TRREB expects continued demand, especially as border restrictions are eased and bring a return to normal immigration and investment conditions seen before the pandemic.
"There is a huge backlog of people seeking citizenship or permanent resident status in Canada. A large share of these newcomers will ultimately choose to call the GTA home. This means ownership and rental market conditions will remain tight with upward pressure on prices for the foreseeable future. Policy makers at all levels must pursue a coordinated effort to bring on a greater diversity of supply in major metropolitan areas," stated TRREB CEO John DiMichele.
* * *
UrbanToronto has a new way you can track projects through the planning process on a daily basis. Sign up for a free trial of our New Development Insider here.