Something that anyone can watch for free during Hot Docs 2021 is a series of shorts commissioned for the festival, and which practically scream 'UrbanToronto!' They are the Citizen Minutes. The festival guide describes the shorts as "aimed at celebrating and inspiring civic engagement. Be among the first to see the incredible stories of ordinary Canadians doing extraordinary things to make their communities better places. Citizen Minutes is the cornerstone of an exciting new national educational initiative that Hot Docs is launching this fall."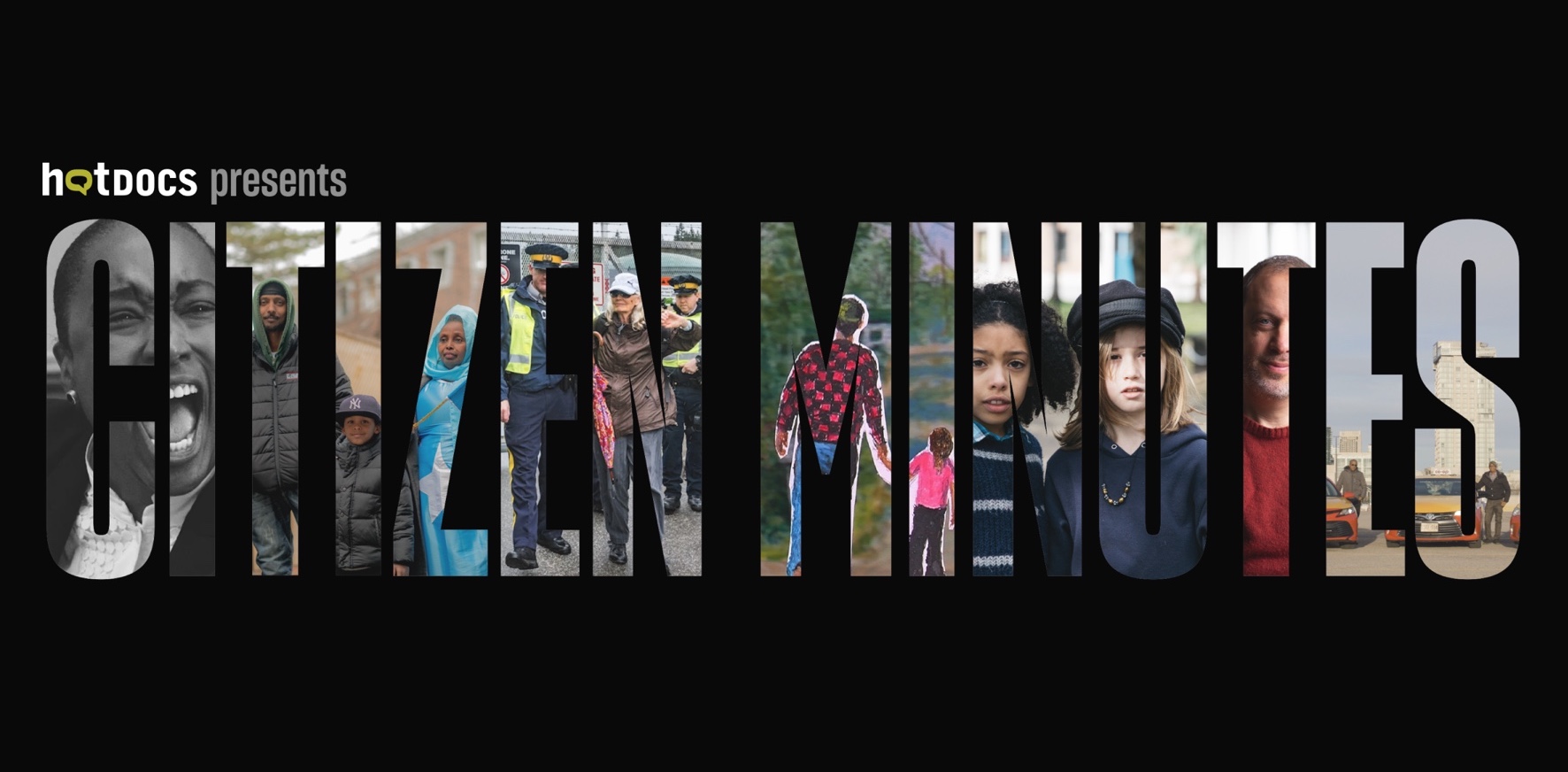 The eight spots, which can be viewed in less than a hour, start with Excluded by Design, where Eugenia, Ontario-based writer and community organizer Dave Meslin opines—quite amusingly and convincingly—that Public Notice boards of the type that Toronto and other cities put up don't properly engage people in the public engagement process. Nourir Les Rèves focuses on people banding together in the impoverished, immigrant-heavy Montreal suburb of Saint-Michel to fight child hunger during the pandemic, a time when kids are missing out on the daily school lunch that may have been their largest meal of the day. Jean Swanson: We Need A New Map covers the Order of Canada awarded anti-poverty activist fighting for a more equitable city as a recently elected Vancouver City Councillor. Mending A Crack In The Sky follows two Somali-Canadian mothers who have lost sons to gun violence in northwestern Toronto, and who have created a community group to combat that violence while getting better help from the justice system. In The Gift, Rachel Garrick remembers lessons her father taught her about caring for others in the community. In Body Politics, activist and Toronto-St Pauls MPP Dr. Jill Andrew is lovingly profiled by her partner. RideFair is about the fight for regulation of Uber and Lyft in Toronto, looking to provide living wages for the drivers and less congestion on the streets. Militant Mothers recalls a successful fight to get an overpass built over a CNR Spur Line in Vancouver so that kids going to and coming from school wouldn't be killed by shunting trains. It's 1970s community activism at its most fun… …and all of it blows by rather quickly. The shorts are worth watching, and Hot Docs hopes they will inspire more community activism in coming years.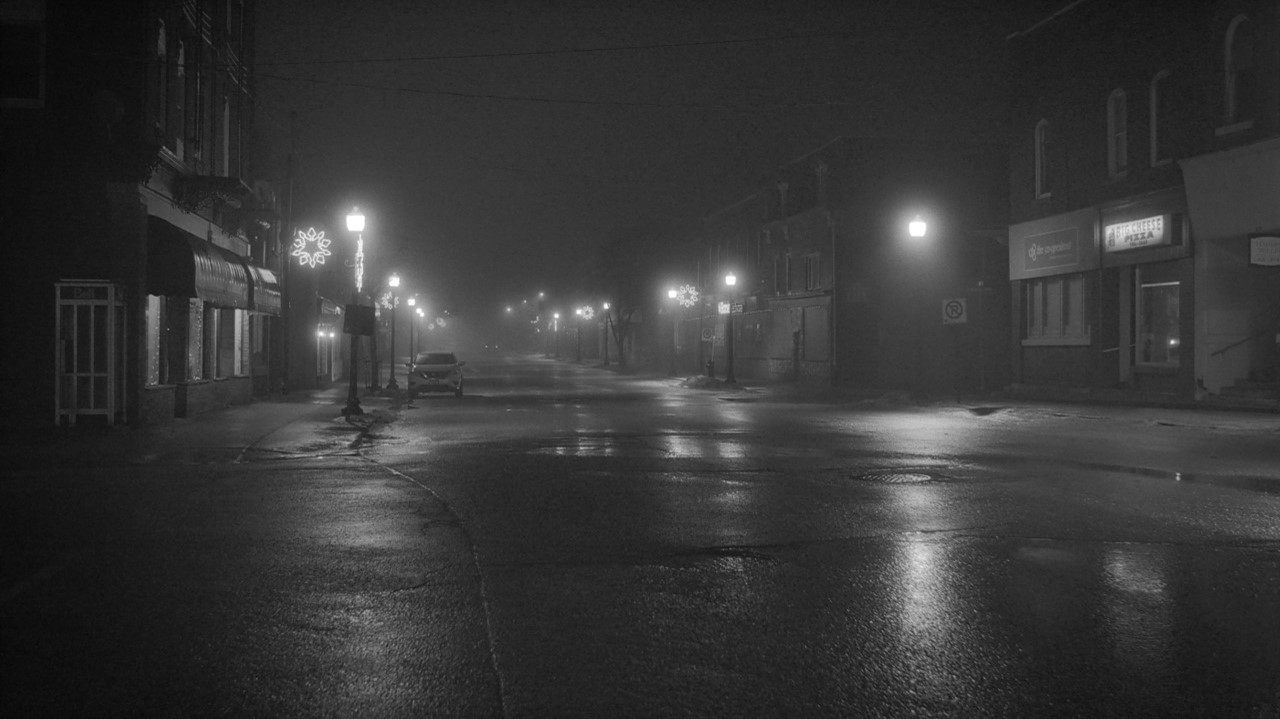 Still from the film Grey Roads
Grey Roads is gorgeously filmed in black and white, setting a melancholic mood for this lament for the Ontario town of Markdale, with Toronto-based filmmaker Jesse McCracken returning to where he grew up and fled from, catching up with his dad and his grandfather as the three of them revisit their past, Markdale's past, and ponder its future.
Like many small towns, people are leaving, and if not moving away altogether, then leaving to shop where they can find big box stores. Half an hour away is Owen Sound, and the main street through town, Highway 10, has been left reeling with For Rent and For Sale signs in shop windows.
Markdale is not done, however: there's the giant and expanding Chapman's Ice Cream plant, a new hospital and new school coming, and soon there'll be a new subdivision. It's the story of every small town a couple of hours outside of Toronto: innovate or lose your young people to the Big Smoke. If you grew up in a small-town before moving to the big city, you might recognize your past in Grey Roads too.
Click the links above to find out more about how to watch the films. Hot Docs runs until May 9.