The 2021 Hot Docs Film Festival is underway, as of today. This year, like in 2020, it's all digital, so you can watch from the comfort of your home on your computer, or via a Smart TV app. There are about 200 films you can choose from on a vast range of subjects, and as always, UrbanToronto is previewing ones that are particular to the urban experience. With the digital experience, the films are available to you at any time during the festival's run until May 9. You can start your own journey through the Hot Docs website, here.
Our journey with Hot Docs this year starts with a film that is all about what this last year has been about: dealing with a pandemic in a huge city. Where the Greater Toronto Area has about 7 million people, Wuhan—ground zero for the Coronavirus—is a metropolis of about 11 million. Wuhan Wuhan was filmed in February and March, 2020, two months into the city's strict lockdown to fight the virus, following frontline medical staff, patients, and a couple who are about to become first time parents as the massive city does battle. While we are currently dealing with Covid's third wave, Wuhan has not experienced a second or third wave itself, and fewer people died there than have died from the virus in the 416, let alone when you include the 905 ring. If sharing an experience is a form of therapy, then getting a look at what Wuhan went through may give you a little hope and determination.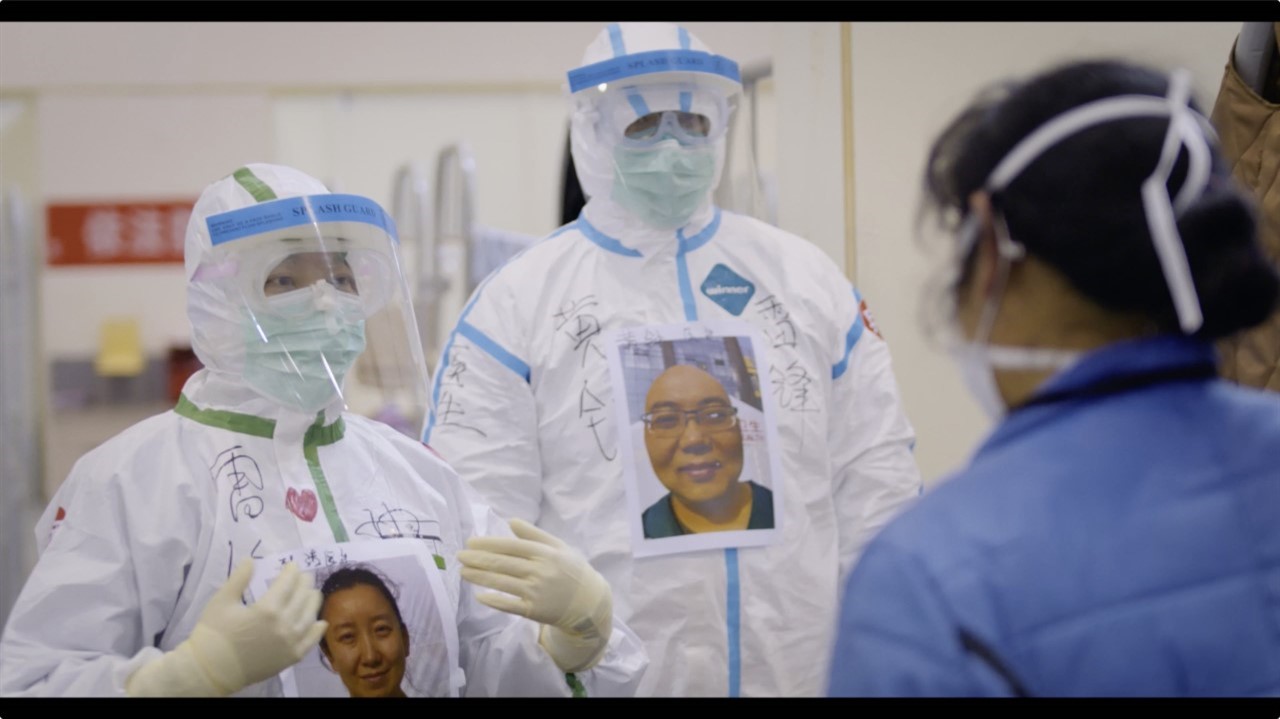 Still from the film Wuhan Wuhan
We'll be back with more Hot Docs Festival coverage in coming days, but in the meantime, the Hot Docs at Home programme—the digital extension of the Ted Rogers Cinema screenings that you can enjoy from your couch—is continuing throughout the run of the Hot Docs festival. 18 films are available to screen on demand for $9.99, including 76 Days, another look at Wuhan's response to Covid-19, if Wuhan Wuhan has captured your attention. You can see 76 Days for less if you become a member, while membership also opens up other free member-only films.
One of several current membership-exclusive offerings which will be of interest to those taking Toronto's affordable housing crisis seriously, the film is His Name is Ray is an absolutely unvarnished look at life on Toronto's streets for one Ray, a former Maritimer and former Coast Guard employee whose circumstances have changed dramatically. Ray now panhandles in the area around Toronto's Exhibition Place, and has a very rough go of the day-to-day nature of existence when you don't have a roof over your head.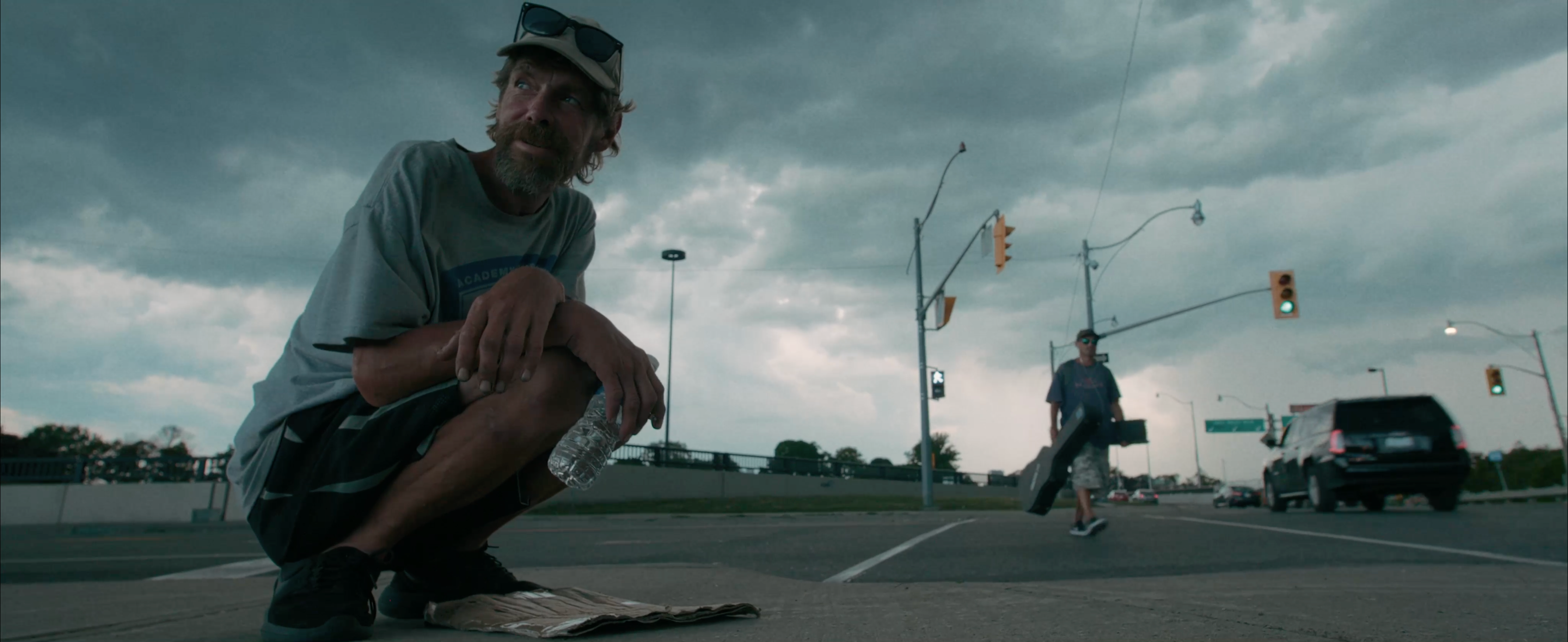 Still from the film His Name is Ray
Directed by Michael Del Monte, the idea for His Name Is Ray came from Del Monte's repeated sightings on this same street person for the duration of a Lake Shore Boulevard traffic light. "Every time I drove home, I would see the same man panhandling that same intersection," Del Monte says. "One day, I decided to get out of the car and talk to him. After getting to know one another, he invited me to follow him on his journey to get off the streets and back on the water. I followed Ray single-handedly for eight months.
"It's a hard story to watch, but it's a much harder story to live. It's a film that begs the audience to have the courage to look Ray in the eye and have empathy."
Watching His Name Is Ray may give you a more personal stake in making certain that Toronto's Housing Now programme succeeds in putting more roofs over the heads of the homeless to help break the cycle of poverty that few of them escape from now. Ray is playing for members via the Hot Docs at Home service until May 27.