Nearing the end of its construction, The Woodsworth is a Lamb Development Corp and Fortress Real Developments project that stands 17 storeys tall, and is located at 452 Richmond Street West in the centre of Toronto's fashion district. Fittingly, the building has become increasingly 'fashionable' over the last month, with its most recent addition of I-beams to its exterior. The I-beams have begun to be applied to the architects—Alliance designed condominium–purely for aesthetic purposes–resulting in an enhanced texture to what was formerly a relatively flat street-facing façade.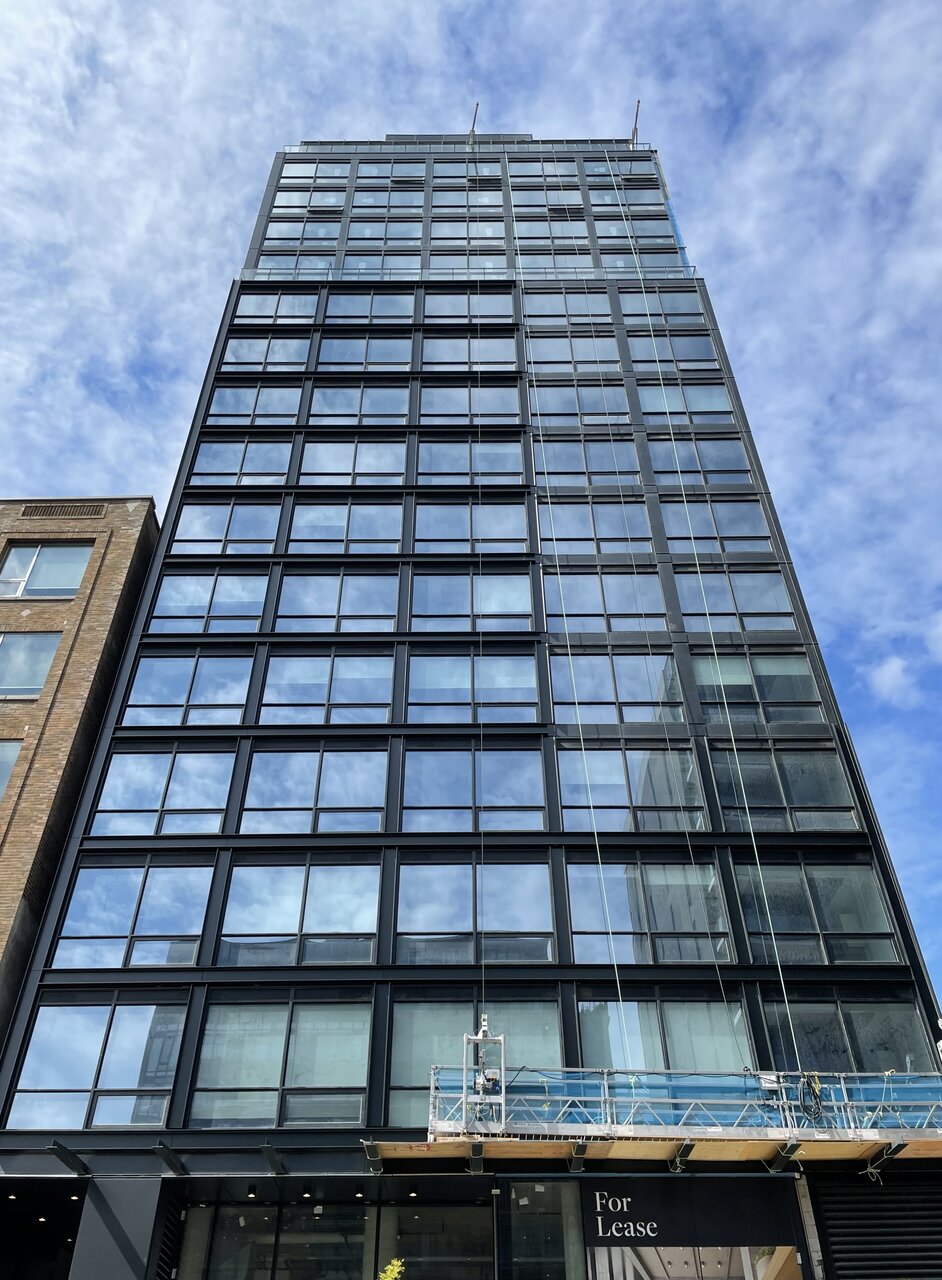 I-beams being installed on The Woodsworth, image by UT Forum contributor condovo
In the image above, the I-beams have been applied over the horizontal slab spandrel caps on the first few floors and on the vertical piers between the bays, but are still waiting to be applied on the two right-most bays for the middle floors, and across all of the upper floors. The addition of the I-beams adds depth to the exterior through shadow, offering a little something more to look at than the undecorated wall.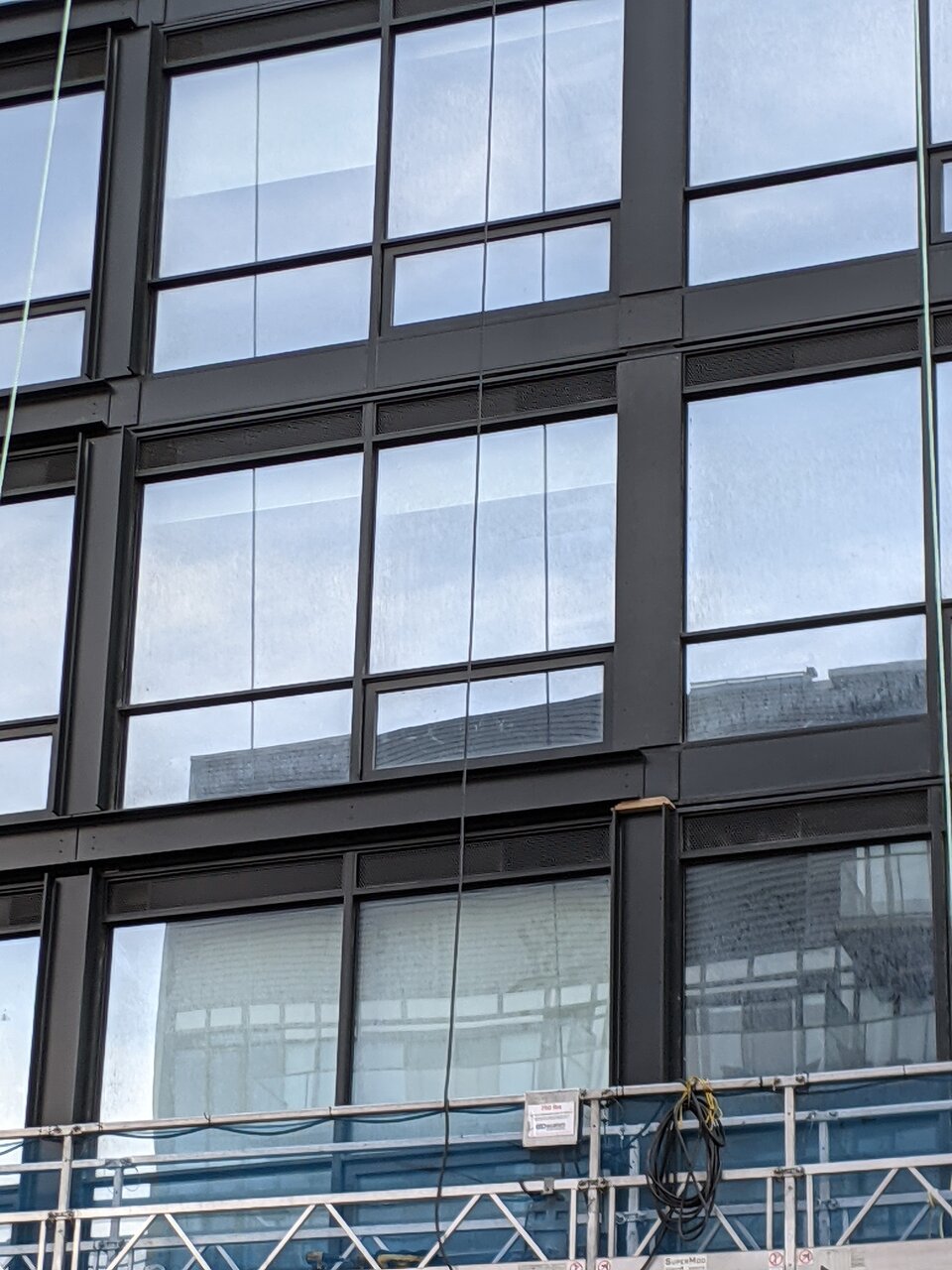 Close-up of I-beams being installed on The Woodsworth, image by UT Forum contributor North
Other progress on the project includes glazing, which has been completed, but with different windows—without horizontal banding reminiscent of Streamline Moderne architecture—than what were originally envisioned in the marketing renderings. The current installation includes, however, operative lower windows, not previously depicted.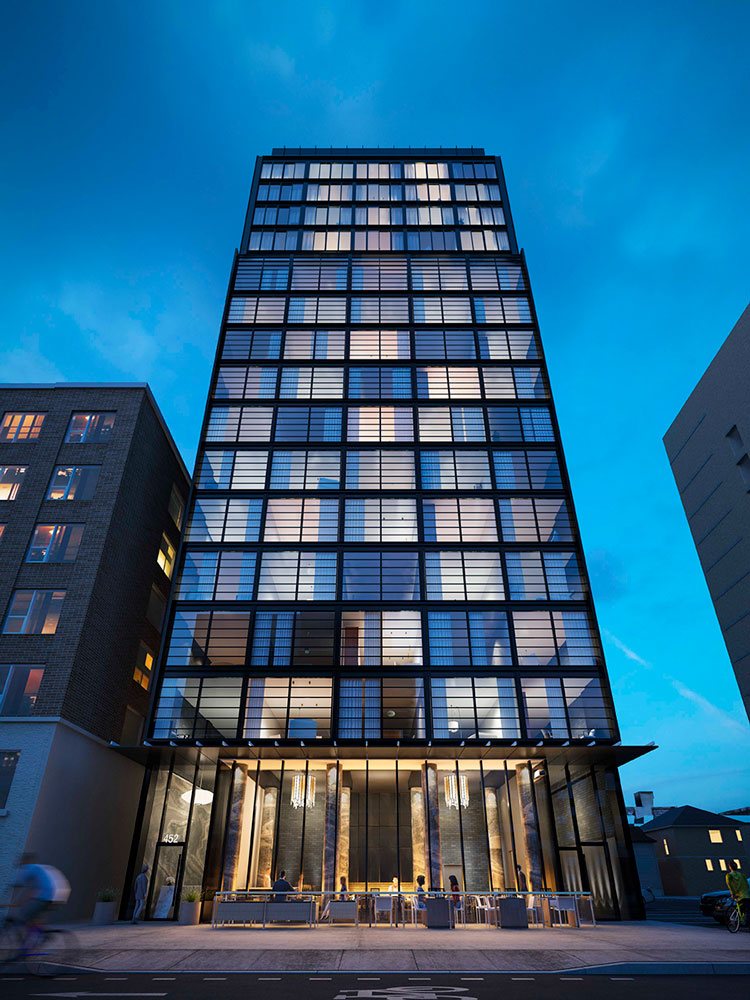 The Woodsworth, image courtesy of Lamb Development Corp
The development will offer a total of 130 units, upon its scheduled completion in the fourth quarter of 2021.
You can learn more from our Database file for the project, linked below. If you'd like, you can join in on the conversation in the associated Project Forum thread, or leave a comment in the space provided on this page.
* * *
UrbanToronto has a new way you can track projects through the planning process on a daily basis. Sign up for a free trial of our New Development Insider here.