Two more towers will soon join the corridor of high-rises extending north from Toronto's North York City Centre area. Just north of Finch subway station, the former site of Newtonbrook Plaza at Yonge and Cummer is abuzz with activity as the first phase of Aoyuan International's M2M Condos complex rises above grade. This initial phase is bringing the first two towers of what will eventually become a five-building, Wallman Architects-designed complex.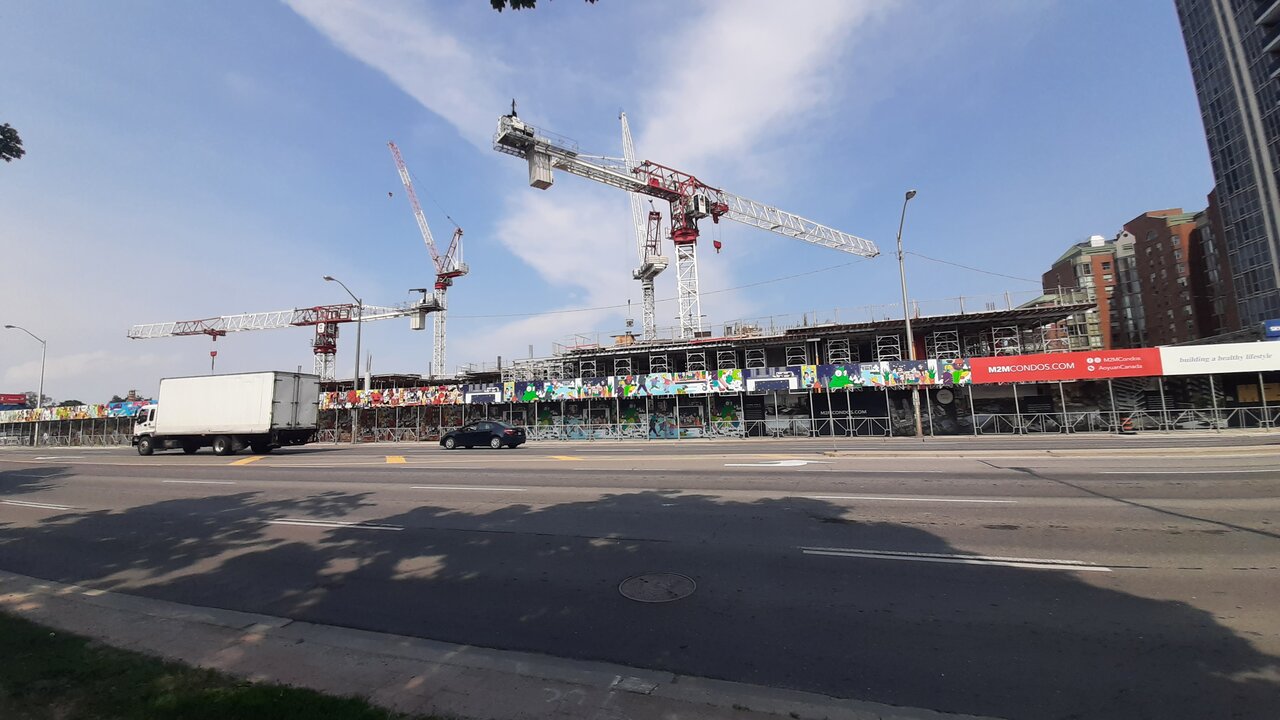 Looking east to M2M Condos, image by Forum contributor Undead
Movement on the site has been ongoing for approximately two years now, site prep commencing in mid-2019 with the demolition of an 11-storey office building and the first section of the shopping plaza at the site's south end. The site is looking much different two years later, the first phase's four-level underground garage now fully-formed, and work progressing above grade.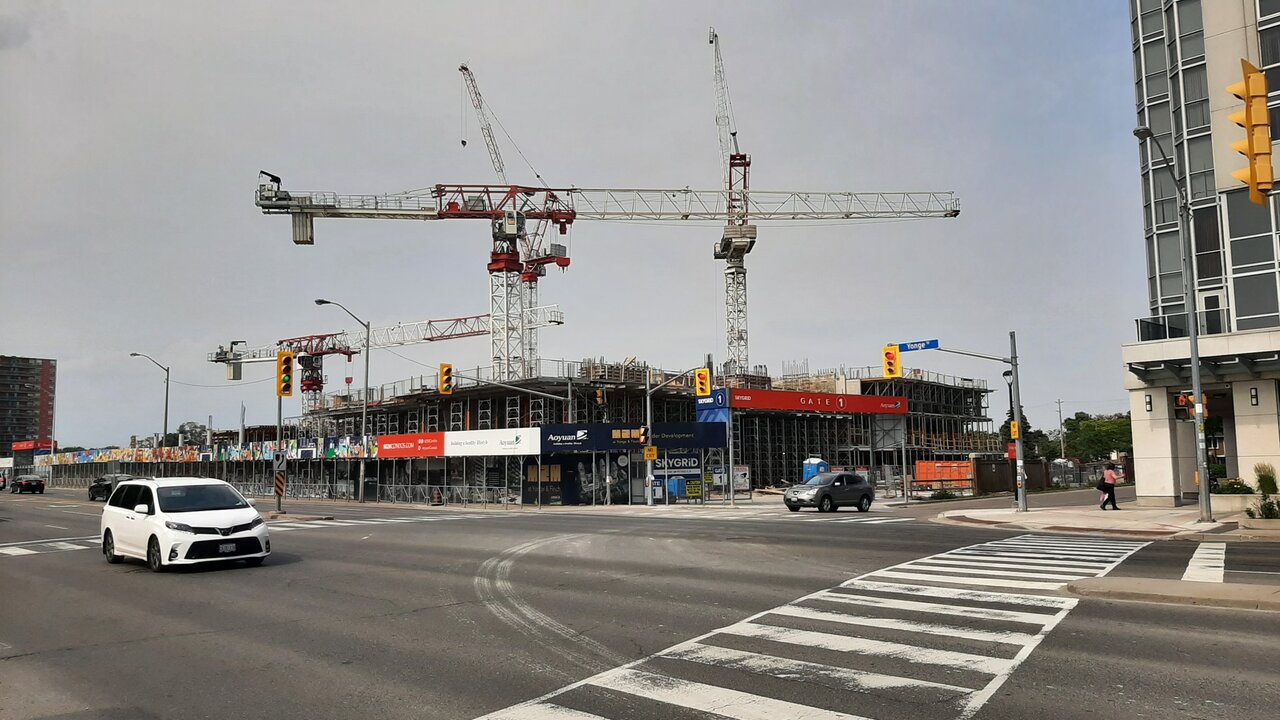 Looking northeast to M2M Condos, image by Forum contributor Undead
We last checked in just over one month ago, when forming was advancing on the second and third floors of the podium, and the garage levels had just surfaced to the north. Weeks later, forming has advanced one more level at the south end of the site, while the bulk of the ground floor's walls and columns are in place at the site interior. Structural work is now fully above grade for the first phase, and the podium levels' rise is expected to accelerate as crews get into the swing of forming the 34 and 36-storey towers' conjoined base.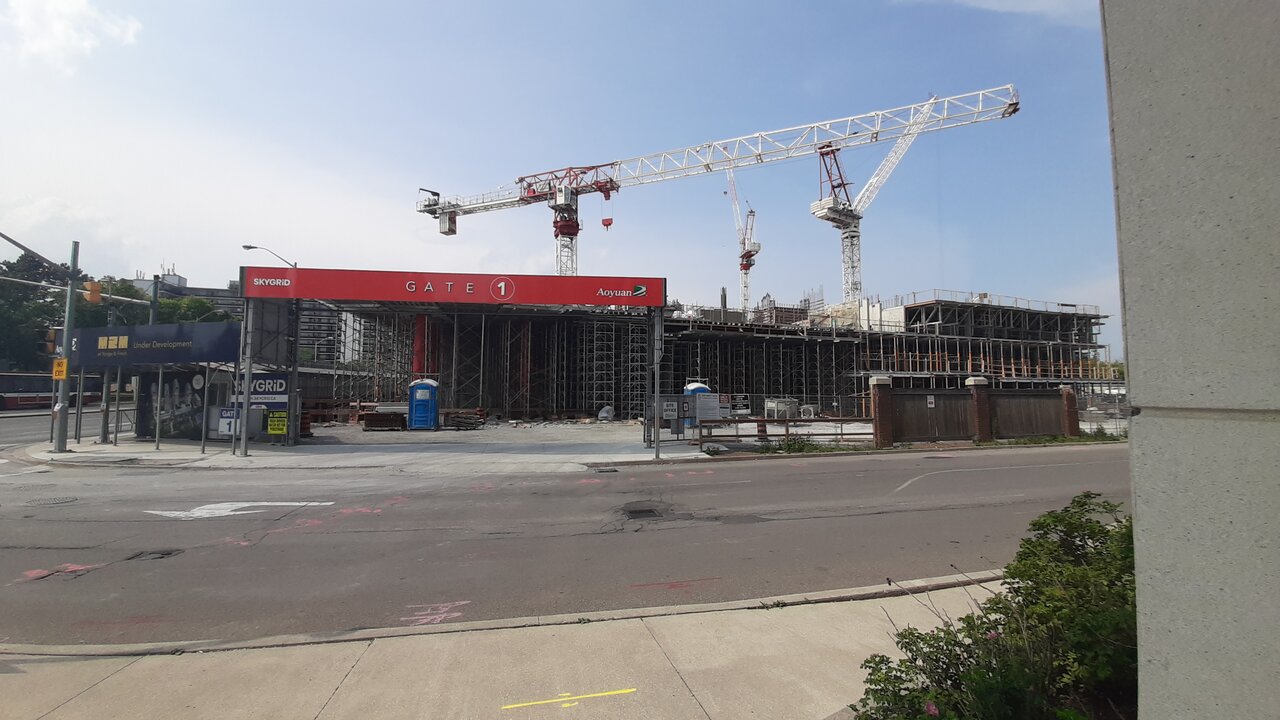 Looking north to M2M Condos, image by Forum contributor Undead
M2M's first phase is bringing 810 condos to the area, positioned atop a commercial/retail podium that will contain a 46,000 ft² City-run community centre due to open in 2026. The remainder of the site to the north will be populated by another three buildings, with this second phase now progressing through the Site Plan Approval phase at the Planning Department.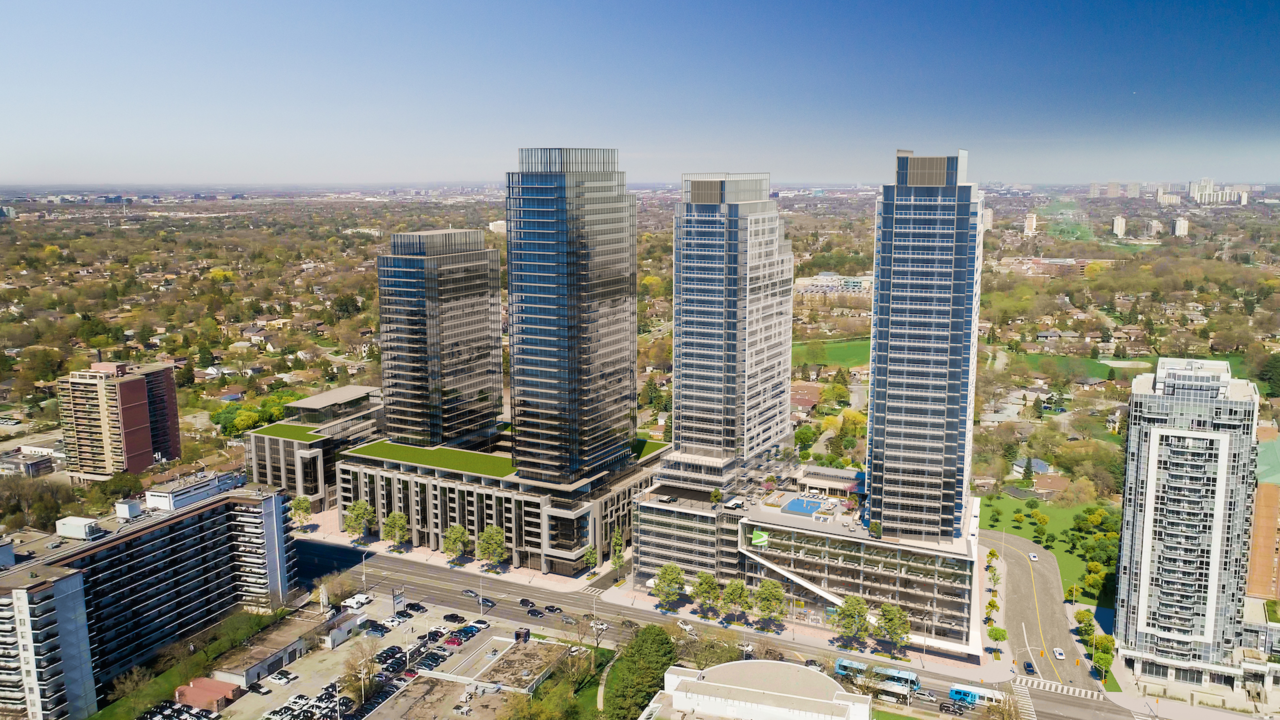 Looking east to M2M Condos, image courtesy of Aoyuan International
You can learn more from our Database file for the project, linked below. If you'd like to, you can join in on the conversation in the associated Project Forum thread, or leave a comment in the space provided on this page.
* * *
UrbanToronto has a new way you can track projects through the planning process on a daily basis. Sign up for a free trial of our New Development Insider here.