Following a settlement reached with the City of Toronto and ratified by the Ontario Land Tribunal, Minto Communties GTA has submitted a Site Plan Approval application for a proposed residential building at 12 Cordova Avenue in the Islington Village area of Etobicoke, just south of the intersection of Dundas and Burnhamthorpe.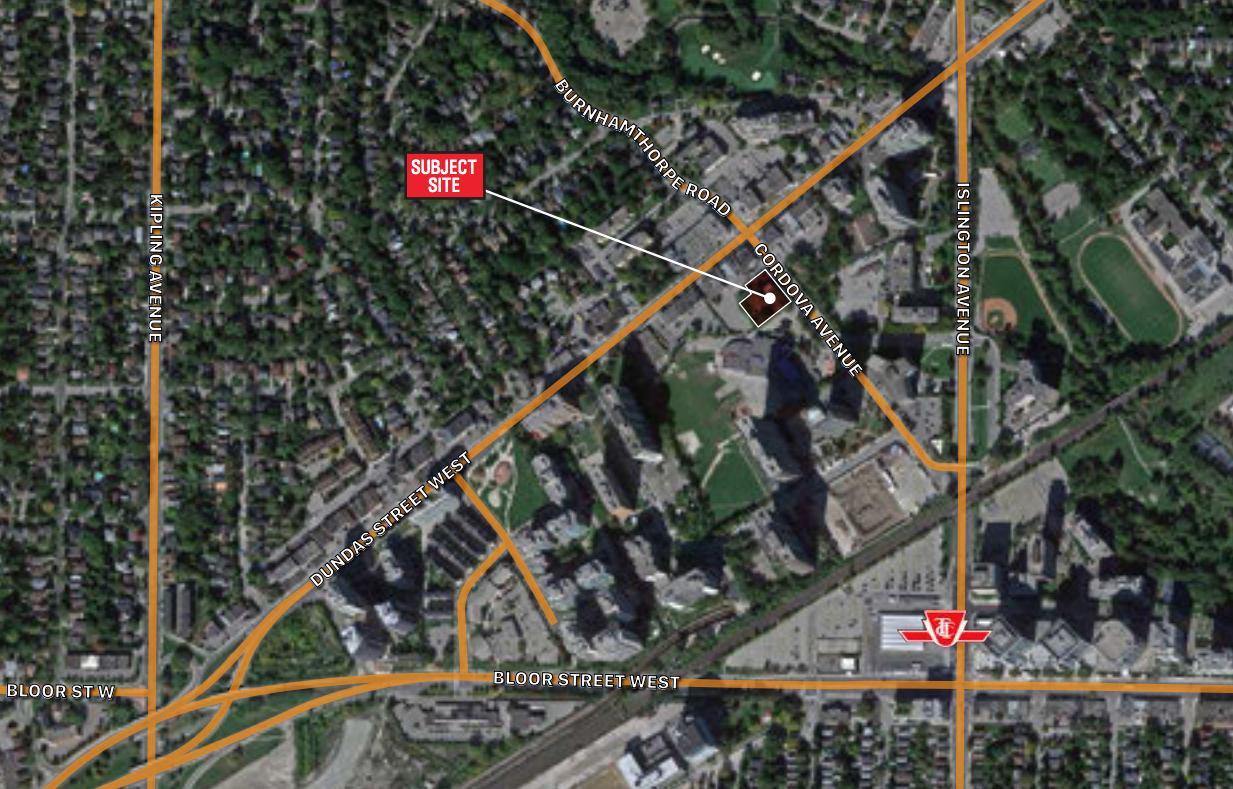 Site location of 12 Cordova Avenue, image courtesy of Minto Communities GTA
The site on the west side of Cordova is a 2,460 m² assembly of three properties with four 2-storey homes, and is immediately north of Islington Junior School. Burnhamthorpe buses pass by on the way to and from the subway, while pedestrians would have a five-minute walk to Islington station. Over the last few years, Tridel has been building their three-tower Islington Terrace condo project, the tallest tower of which is 45 storeys, while Tridel is now selling condos in a two-tower condo/rental project across Cordova to the east of this proposal.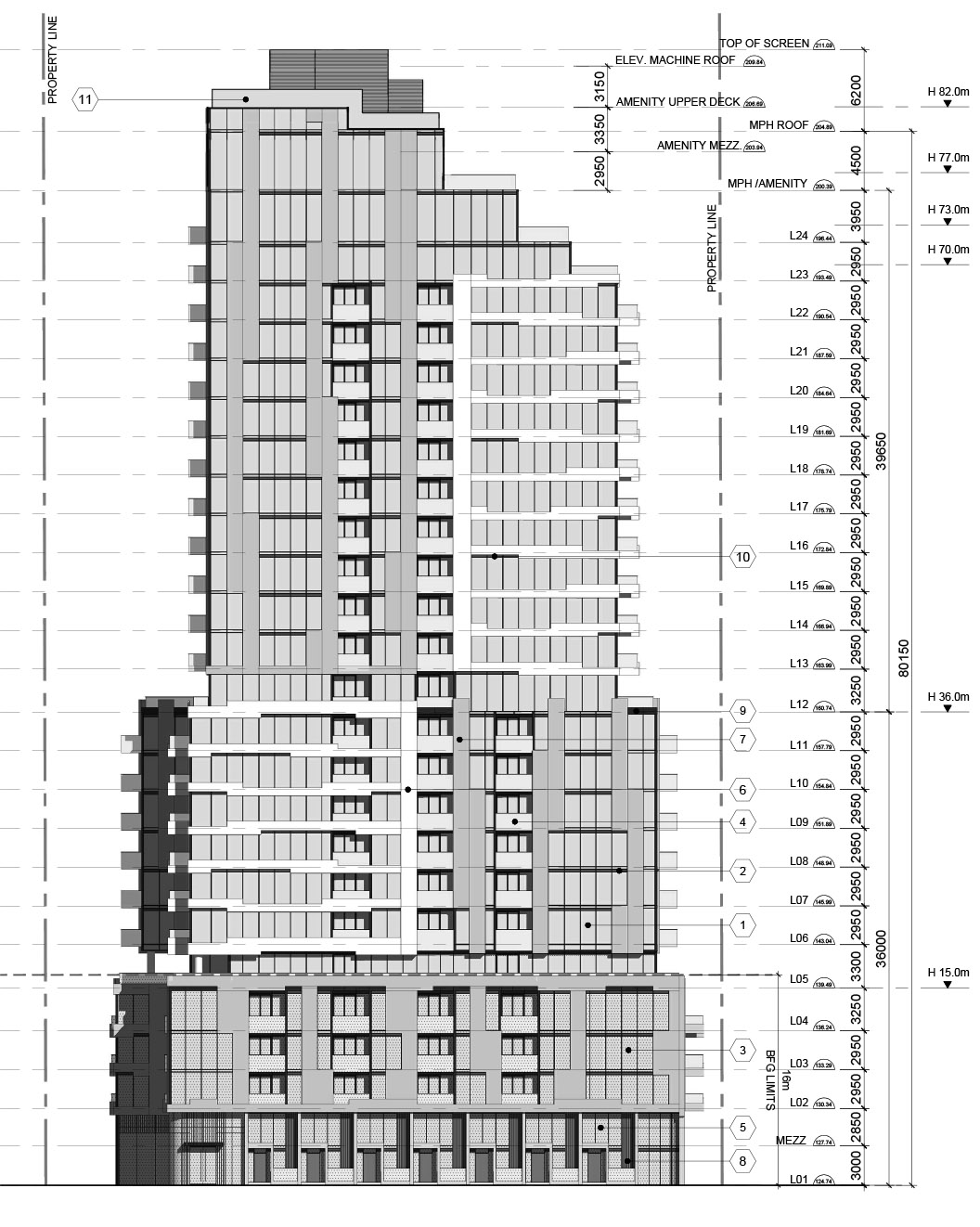 East elevation facing Cordova Avenue of 12 Cordova, designed by Wallman Architects for Minto Communities GTA
Along the northwest edge of the property, a 370 millimetre-wide strip has been allocated to the City for the widening of a lane that serves adjacent Dundas Street businesses, while a 3.44 metre-wide strip will go to the City for the widening of the Cordova Avenue road allowance along the property's northeastern edge. At the southeast corner of the site extending from the sidewalk and bordering on access to Islington Junior School, would be a landscaped 160 m² POPS (Privately Owned Publicly accessible Space). The building's outdoor amenities would wrap around the west side of the building, continuing on from the POPS. Landscape design of 12 Cordova is by NAK Design Strategies.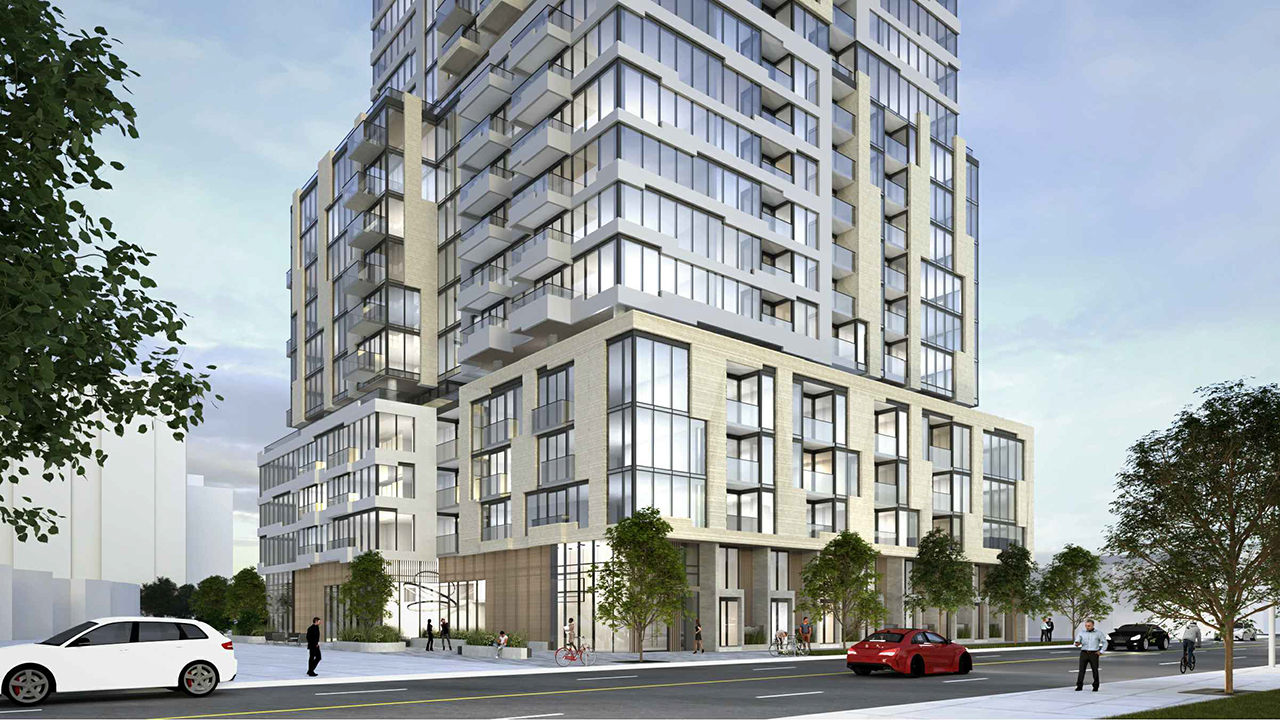 Looking west to 12 Cordova, designed by Wallman Architects for Minto Communities GTA
The building, designed by Wallman Architects, initially proposed at 27 storeys and 327 units, has been approved at 24 storeys, but is actually taller than the original plan, coming in at 86.35 metres, instead of 82.26 metres, owing to each floor now having higher ceilings than initially envisioned by another architect. Instead of the 327 units originally proposed, 325 units have been approved in a mix of 190 one-bedrooms (59%), 97 two-bedrooms (30%), and 38 three-bedrooms (11%). Parking for 179 vehicles and 244 bicycles would be available on four underground levels.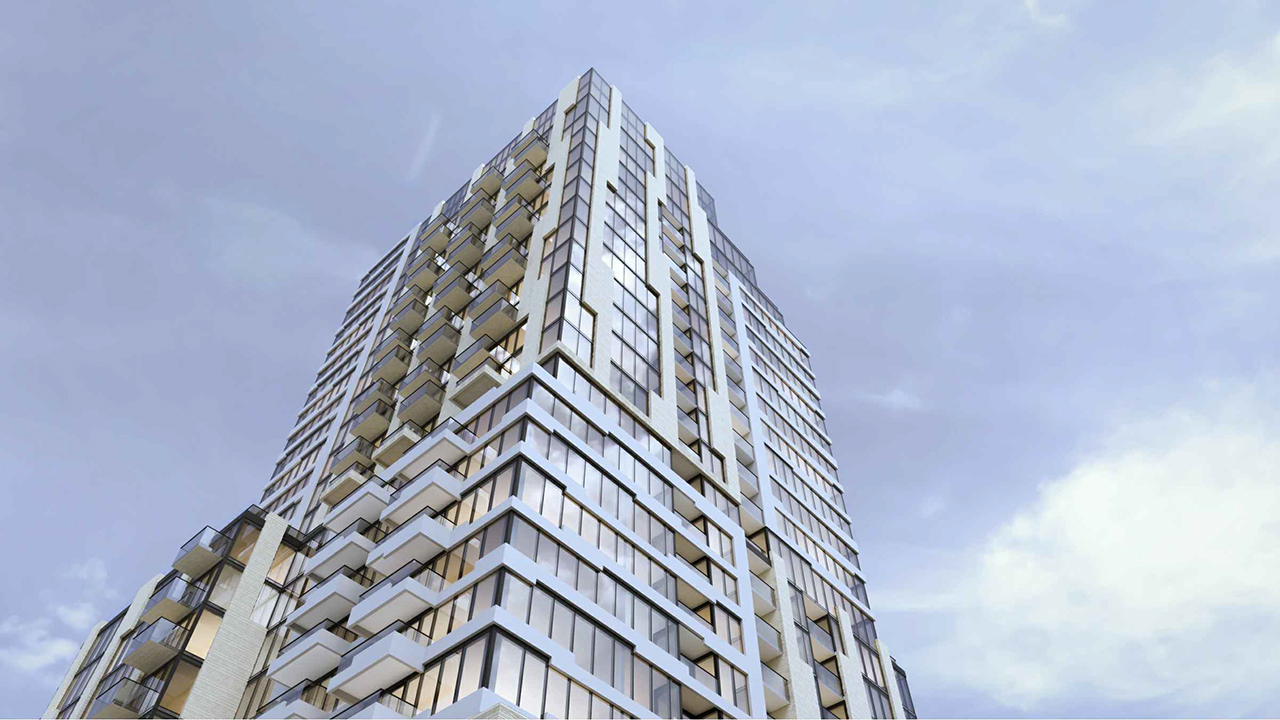 Looking up at 12 Cordova, designed by Wallman Architects for Minto Communities GTA
You can learn more from our Database file for the project, linked below. If you'd like to, you can join in on the conversation in the associated Project Forum thread, or leave a comment in the space provided on this page.
* * *
UrbanToronto has a new way you can track projects through the planning process on a daily basis. Sign up for a free trial of our New Development Insider here.