Catalyzed by a perfect storm of a 2017-opened subway terminus and zoning policies that concentrate residential and employment lands around the new transit infrastructure, the Vaughan Metropolitan Centre (VMC) area is quickly taking shape as the latest 'Downtown' to be formed in the Greater Toronto Area. Recent development in this purpose-built, master-planned node has been concentrated north of Highway 7, though construction is now well underway on the first phases of South VMC by Menkes Developments and QuadReal Property Group. This 75-acre plot, just south of Highway 7 and just east of Highway 400, will eventually be home to 25,000 residents along with 1.5 million ft² of new office space and 750,000 ft² of retail.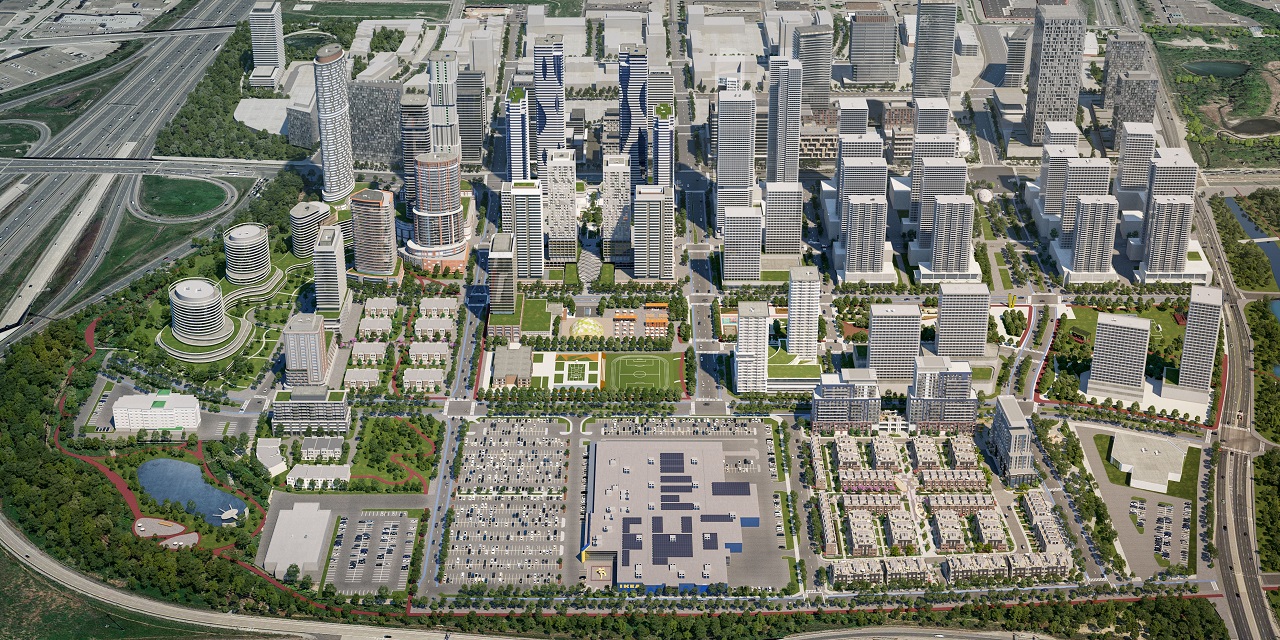 Aerial view facing north over VMC, image courtesy of Menkes/QuadReal
Creating a foothold for this new development activity south of Highway 7, the first buildings set to come online at South VMC are collectively known as Mobilio. This Turner Fleischer Architects-designed complex is bringing over 1,000 new homes to Vaughan's Downtown, being built across a mix of condominium towers with heights of 13, 15 and 18 storeys, along with townhome blocks.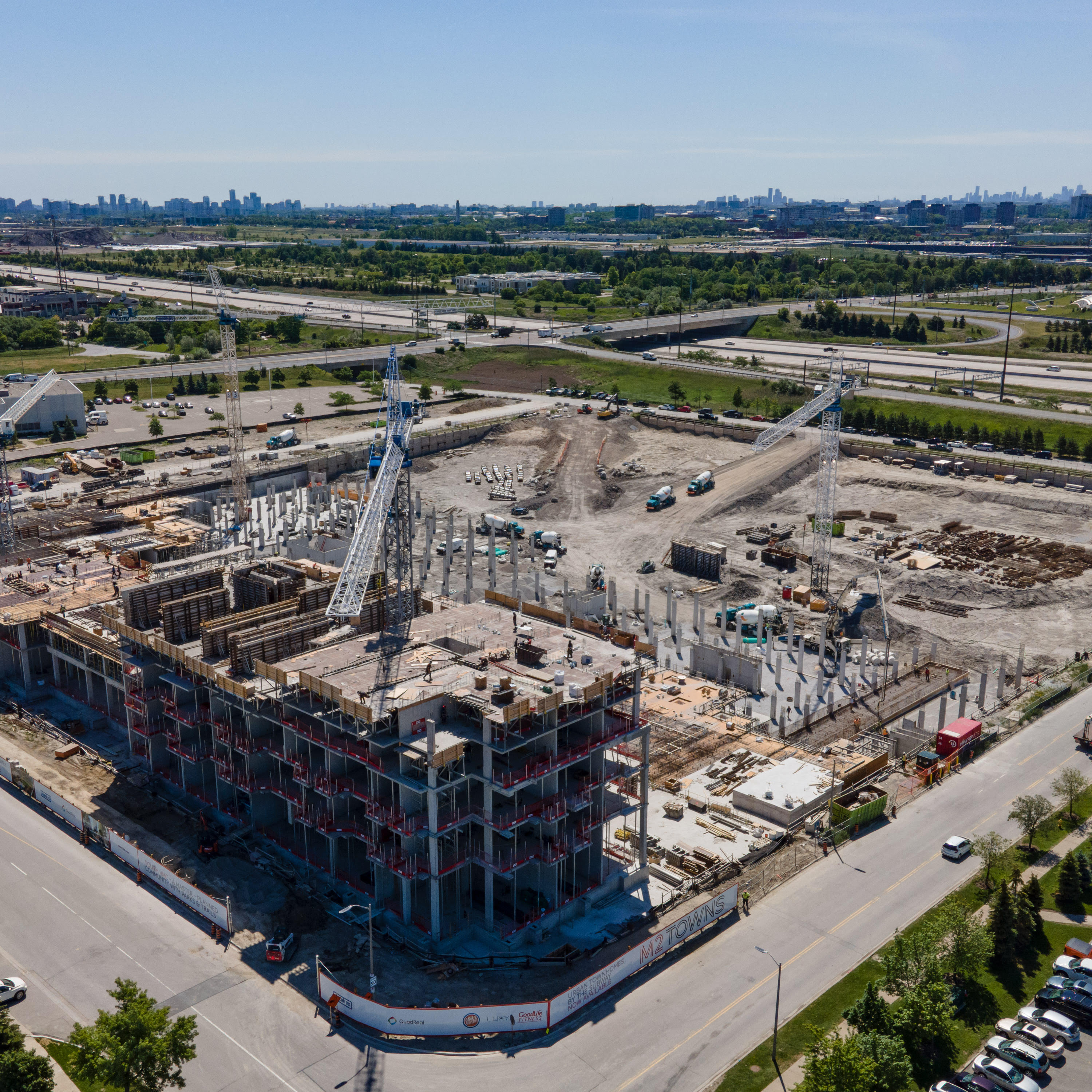 Looking southeast over site of Mobilio, image courtesy of Menkes
Aerial views of the site shared by Menkes in late June show an active construction site, with concrete pouring across the footprints of all three towers. The west tower is currently furthest along, with the fourth floor being poured as of the time of Menkes' update. This is expected to be the first tower to reach completion.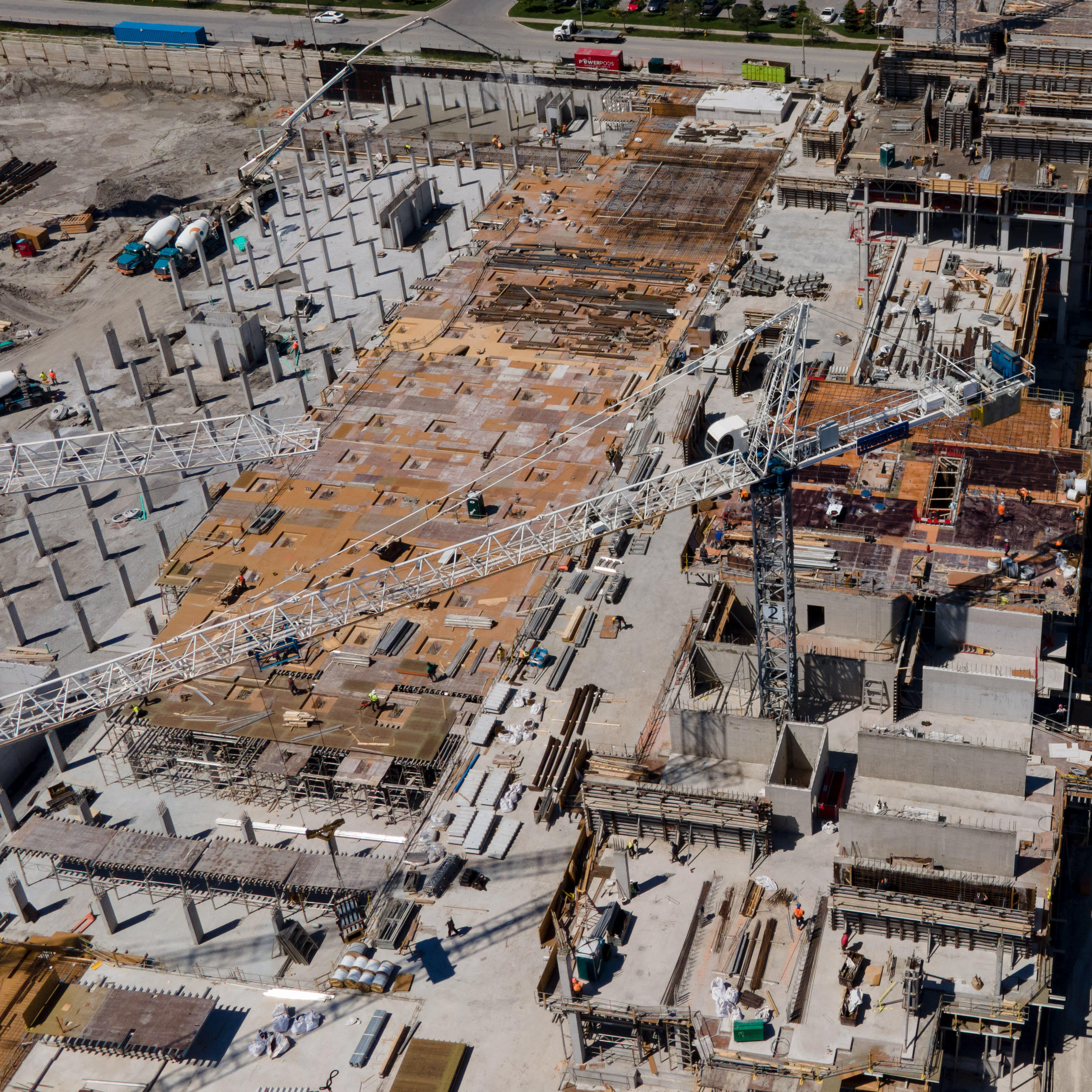 Aerial view of Mobilio, image courtesy of Menkes
Following closely behind, the east tower's second floor is now underway, while the ground-floor pour is upcoming for the southern tower as the final sections of the garage's P1 level are formed. Adjacent to the west tower, the townhome blocks will have their first concrete pours completed in the coming weeks.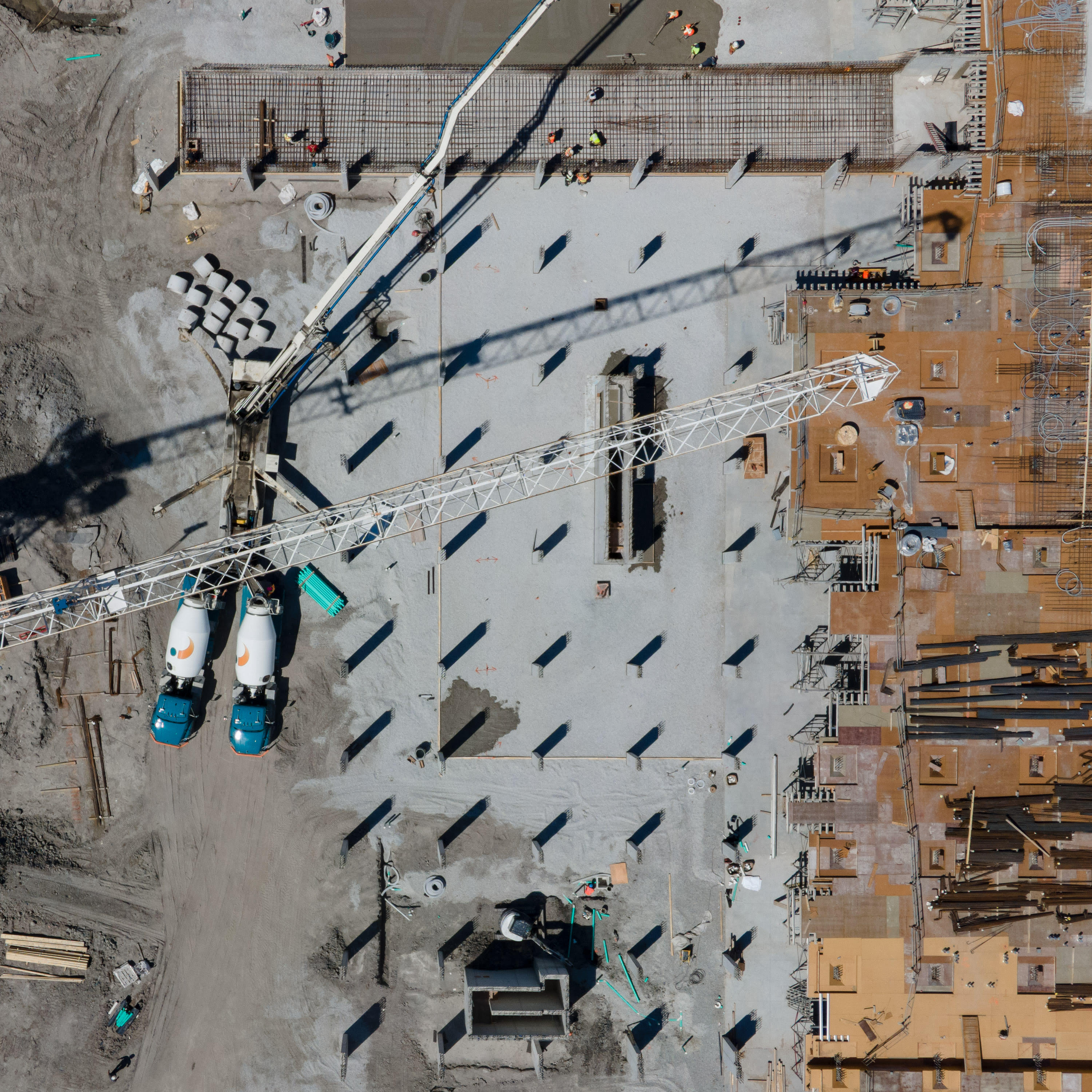 Ground-floor forming at Mobilio, image courtesy of Menkes
Mobilio's new residences and commercial space will be joined by a linear park to be built as part of Vaughan's Black Creek Renewal project, providing Mobilio and the wider community with a series of promenades, plazas and parks, spanning over 30 acres, fostering interaction with the watercourse.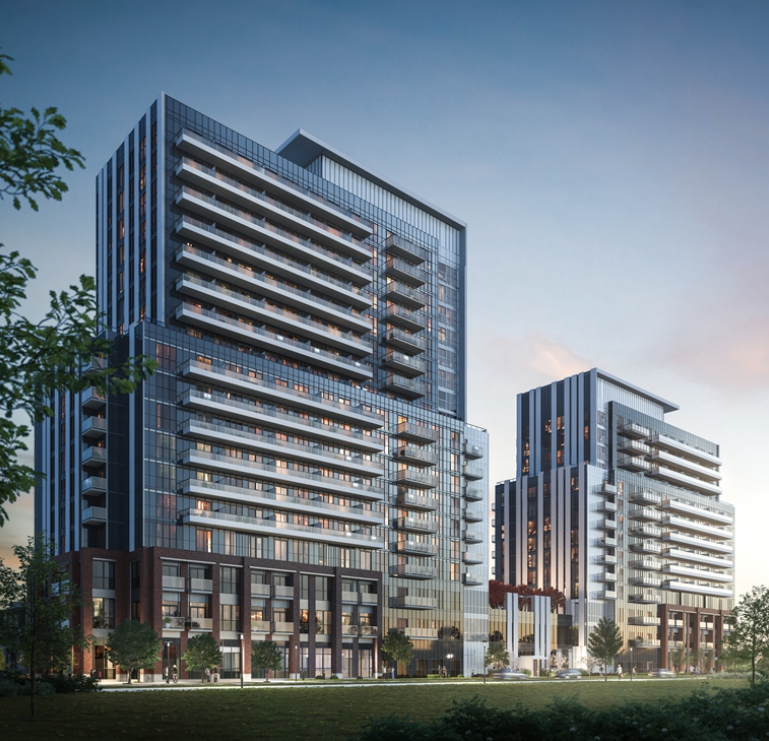 Mobilio, image courtesy of Menkes/Quadreal
You can learn more from our Database file for the project, linked below. If you'd like to, you can join in on the conversation in the associated Project Forum thread, or leave a comment in the space provided on this page.
* * *
UrbanToronto has a new way you can track projects through the planning process on a daily basis. Sign up for a free trial of our New Development Insider here.