A cluster of buildings now under construction to the east of Keele Street in North York are soon to bring residents across the road from an expansive new Toronto park. The mid-rises here will make up the Saturday in Downsview Park community from Mattamy Homes. Designed by Graziani + Corazza Architects, the buildings line the south side of Downsview Park Boulevard, and will create an urban edge along one side of this popular new park.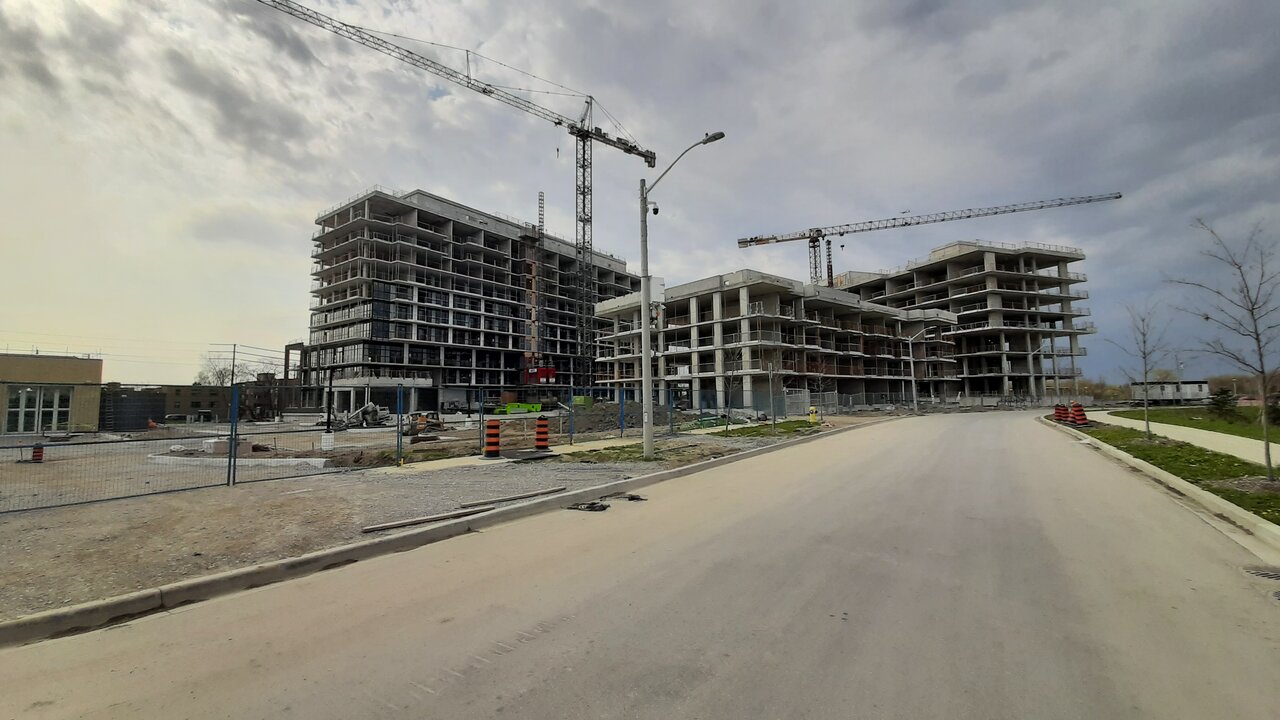 Looking northwest to Saturday in Downsview Park, image by Forum contributor Undead
The complex's various buildings are now all well under construction, including the first phase 11-storey building, a second phase with 7 and 8-storey buildings, and townhomes marketed as Parkside Towns at Saturday in Downsview Park. Approximately 15 months after construction began, all buildings are now structurally complete, with cladding now beginning to be applied.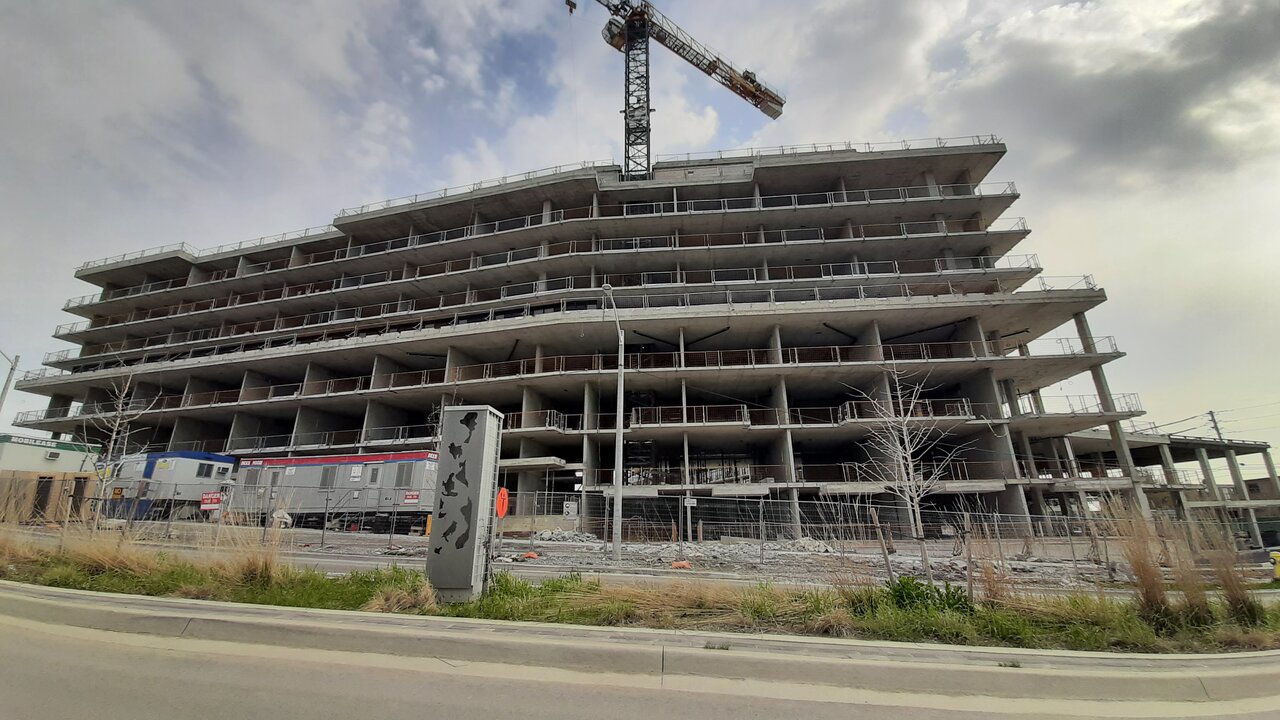 Saturday in Downsview Park Phase 2 building along Downsview Park Blvd, image by Forum contributor Undead
Construction began in early 2020 with the arrival of shoring rigs. By May last year, excavation work had scooped out a pit large enough for the three mid-rise building footprints, and shoring was getting going on the nearby townhome site to the east. A crane was installed last summer, allowing below-grade forming to commence, and after a busy stretch of activity, all buildings reached structural completion by this March.
Recent photos now show the start of cladding installation for the taller first phase building fronting Keele Street. It is being finished with a window wall system with dark grey mullions and spandrel panels, while white precast sections are being applied as accents. The three-storey base volume is being differentiated from the levels above with a dark brick finished frame.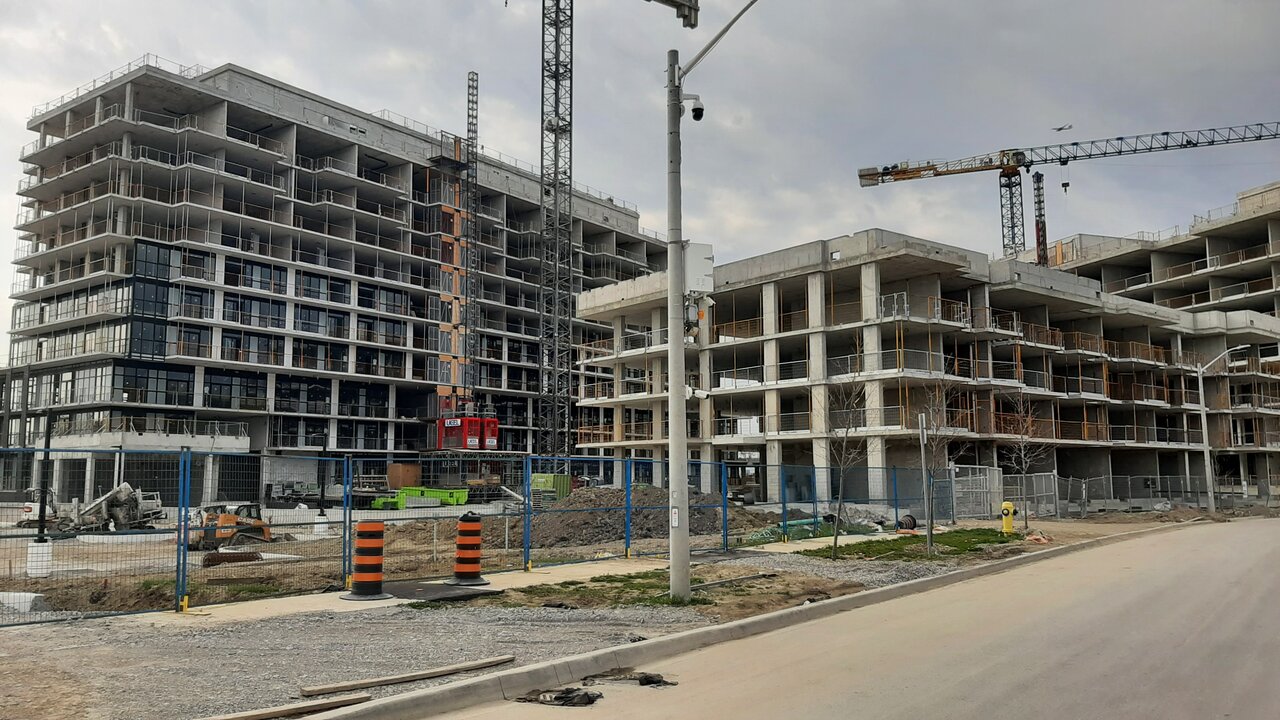 Looking northwest to Saturday in Downsview Park, image by Forum contributor Undead
A similar palette of finishes is planned for the boomerang-shaped, eight-storey second phase building that faces Downsview Park Boulevard, while its lower levels will be finished with a red brick frame to give the building its own identity.
Beyond a pond to the east of the mid-rises, the townhomes are now structurally complete and wrapped in weatherproof membranes in advance of cladding installation.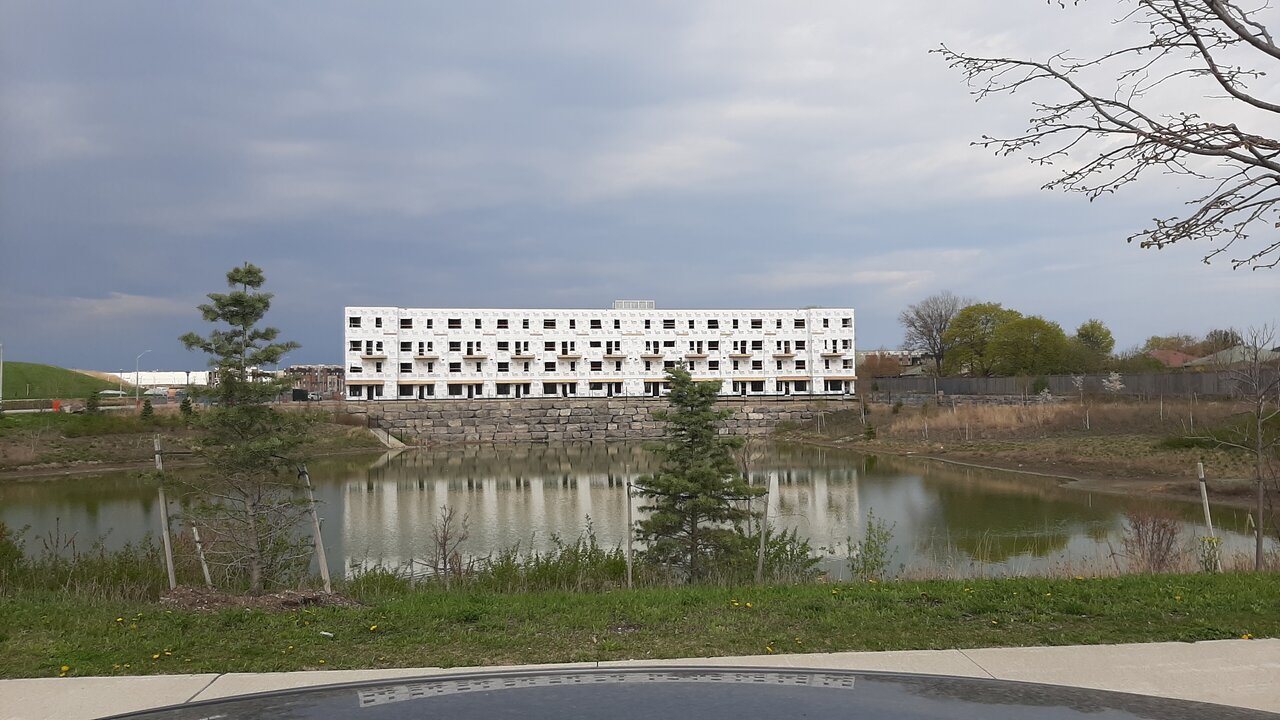 Parkside Towns at Saturday in Downsview Park, image by Forum contributor Undead
You can learn more from our Database file for the project, linked below. If you'd like to, you can join in on the conversation in the associated Project Forum thread, or leave a comment in the space provided on this page.
* * *
UrbanToronto has a new way you can track projects through the planning process on a daily basis. Sign up for a free trial of our New Development Insider here.