Developer CentreCourt has asserted its brand as one of the most prominent suppliers of new condominium housing on the east side of Downtown Toronto. Building upon their Downtown East portfolio, CentreCourt has partnered with Centrestone Urban Developments on their latest condo tower in the area, to rise on the east side of Jarvis Street, just south of Gerrard Street East. PRIME Condos will bring a 45-storey, IBI Group-designed tower to the site, but first, crews are clearing away existing buildings to create a clean slate for the start of construction.
A few years after the pair of three-storey buildings on site were fenced off, the first construction-related activity at the PRIME site was spotted this June with the interior demolition within the former Comfort Inn at 321 Jarvis, and when we last checked in in mid-June, demolition of the structure was in full swing, the latest in a series of hotel properties torn down to accommodate the changing demographics and housing demand on this stretch of Jarvis. A few weeks later, rubble is all that remains of the building, as the site is backfilled for the upcoming arrival of shoring rigs.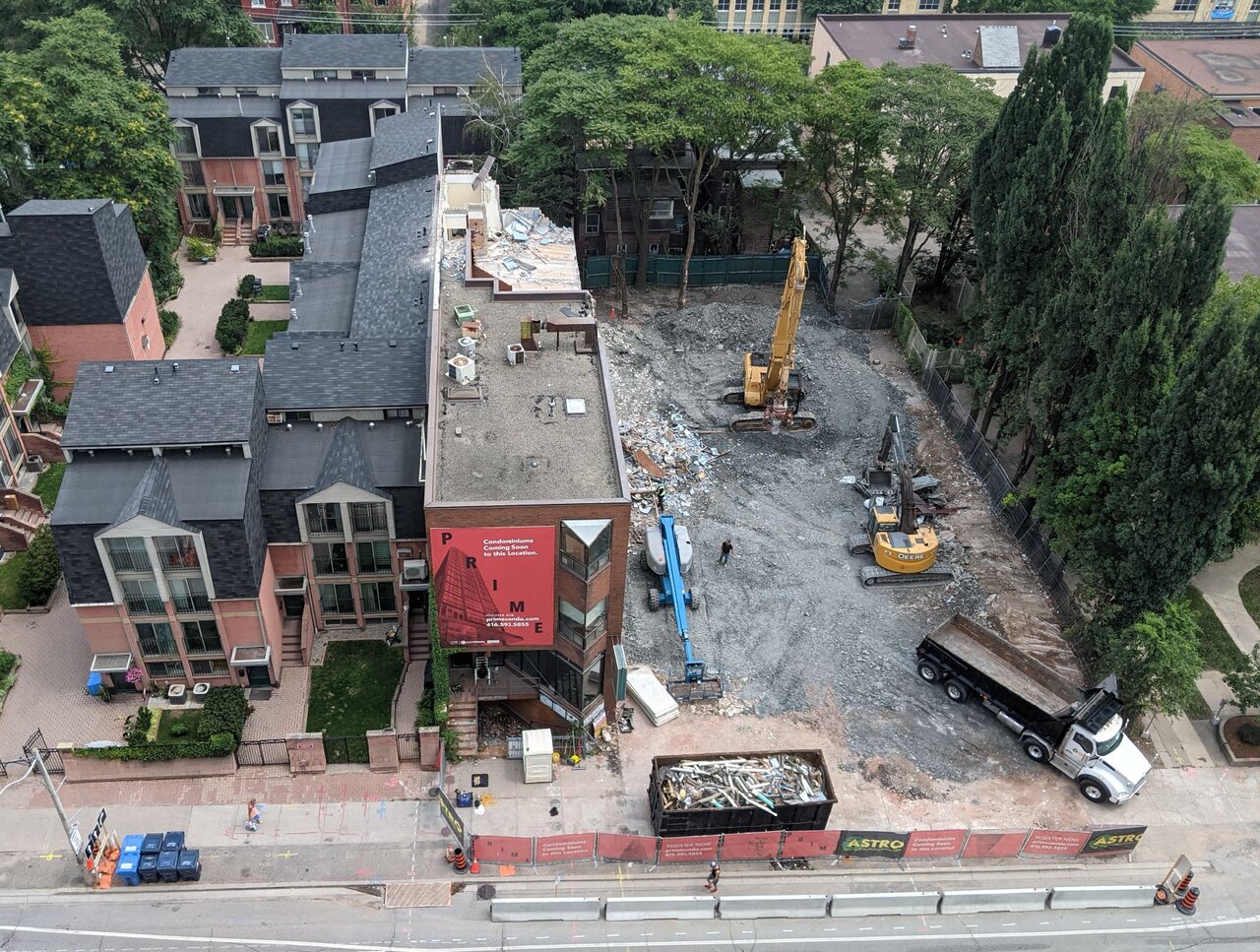 PRIME Condos site as it appeared in late July, image by Forum contributor mike0001
Demolition is now advancing on 323 Jarvis to the north, another three-storey building. Previously home to a mix of retail and residential, it had been shuttered since 2019. The first demolition activity on 323 was spotted in late July, and is now quickly eating away at the exterior walls and structural elements within.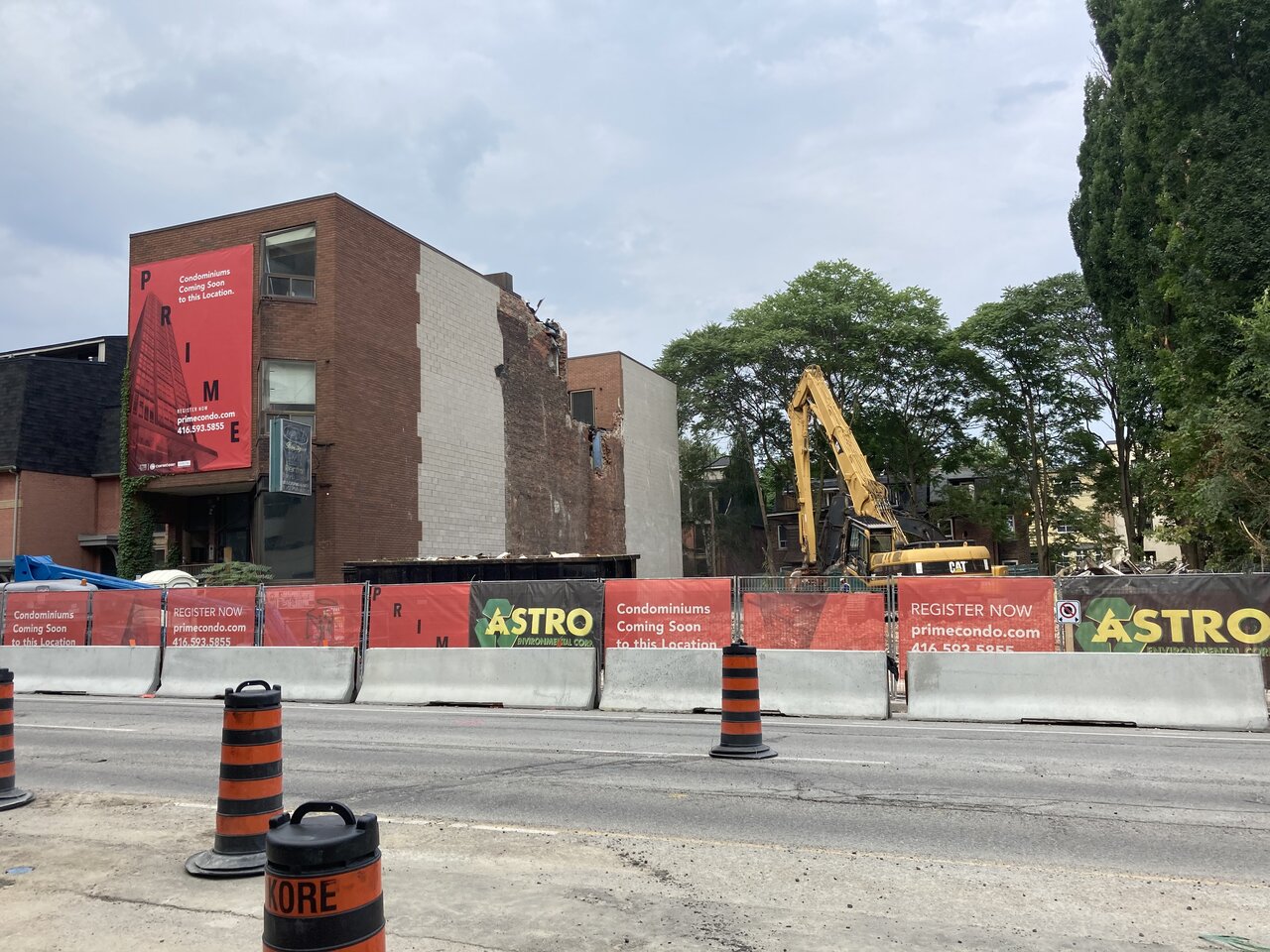 PRIME Condos site as it appeared in late July, image by Forum contributor Rascacielo
A construction schedule posted in support of a Toronto Community Council recommendation shows that the developers were targeting the end of July for demolitions, a task that has run slightly over its projected timeline.
Demolition: June 2021 to July 2021
Excavation and shoring: from July 2021 to October 2021;
Below grade formwork: from October 2021 to April 2022;
Above grade formwork: from April 2022 to April 2023;
Building envelope: from November 2022 to April 2024; and
Interior finishes: from August 2023 to December 2024.
PRIME marks the fourth building that CentreCourt has begun work on in just one year, with recent demolition or construction starts recorded at other Downtown sites 8 Wellesley, 199 Church, and 55 Mercer.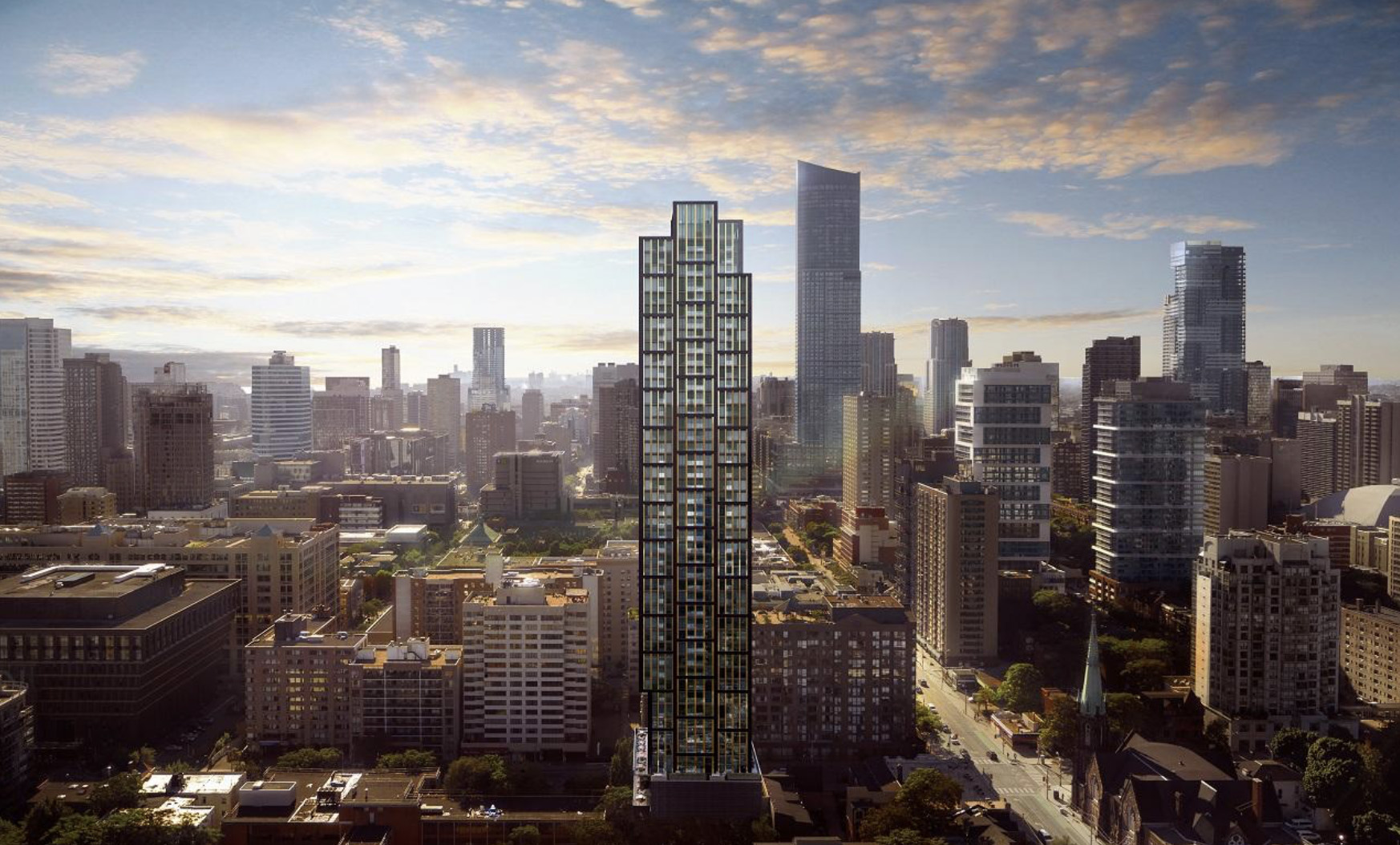 PRIME Condos, image courtesy of CentreCourt/Centrestone
You can learn more from our Database file for the project, linked below. If you'd like to, you can join in on the conversation in the associated Project Forum thread, or leave a comment in the space provided on this page.
* * *
UrbanToronto has a new way you can track projects through the planning process on a daily basis. Sign up for a free trial of our New Development Insider here.