Mutual Developments is bringing a new 11-storey, Kohn Partnership Architects-designed condominium development to Scarborough's West Hill area, with the lower land prices versus those of Downtown Toronto being passed on to purchasers at East Pointe Condominiums. The new mid-rise planned for Kingston Road just east of Morningside Avenue will add to the revitalizing area 104 condominium units from 388 to 1,036 ft² in area and spanning one through three bedrooms, with prices starting from the $400,000s.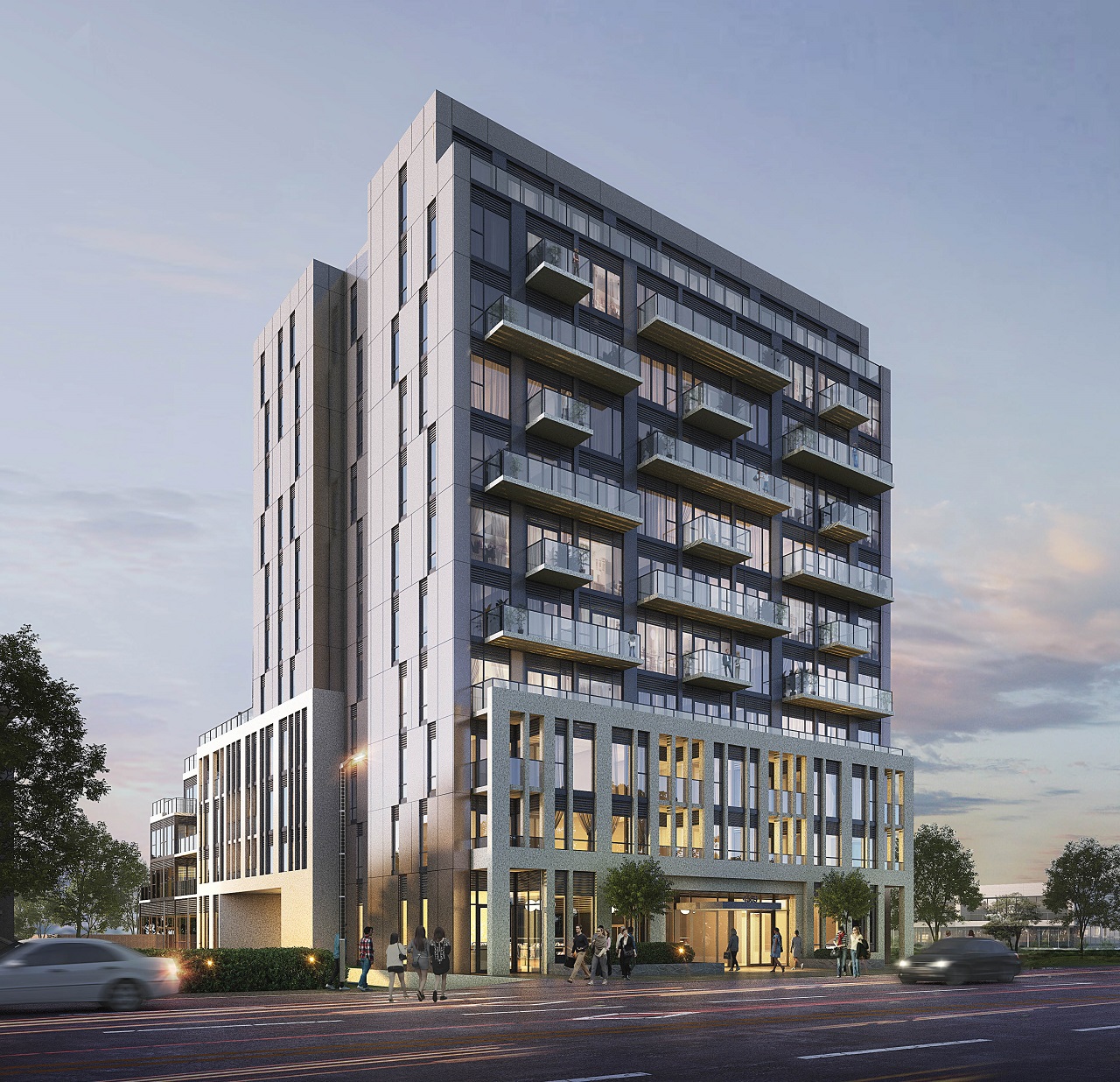 East Pointe Condominiums, Mutual Developments, Kohn, EsQape Design, Toronto
Last month, we covered the project's amenities appointed by interior designers ESQAPE Design, which will bring a sense of continuity between the mix of indoor and outdoor spaces. These are to include a party room, an outdoor pet area, a fitness centre, a co-working space, and a pair of outdoor terraces on the ground and fifth floors, both offering cooking and lounge areas. The fifth floor terrace—depicted in the building's rear elevation rendering—shows how East Pointe transitions down to meet the low-rise community that exists to the south. Over the rooftops and trees of that neighbourhood, East Pointe residents will have clear views south to Lake Ontario.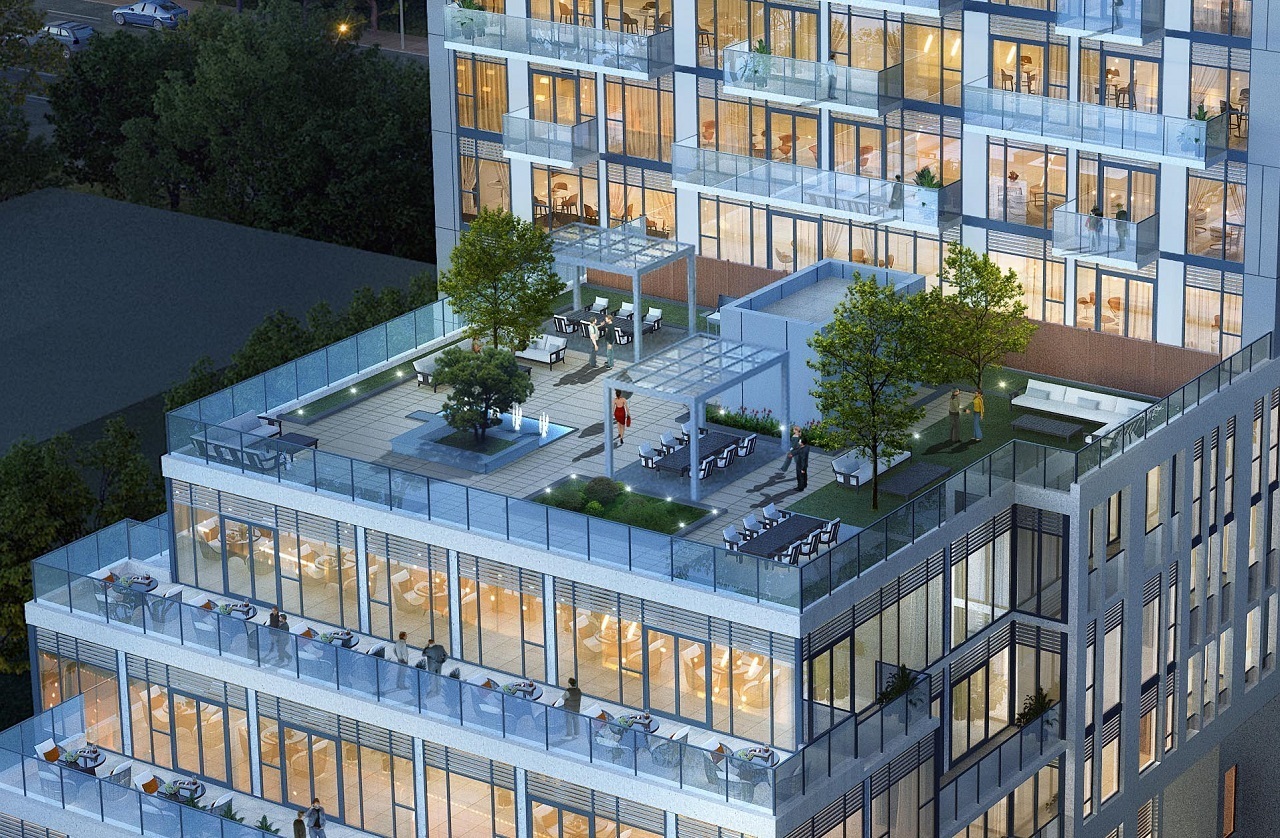 Fifth-floor terrace at East Pointe Condominiums, Mutual Developments, Kohn, EsQape Design, Toronto
Now, a rendering of the ground-level outdoor amenity provides with a closer look at the experience being pitched to prospective buyers; built-in grills, LED-lit shade trellis structures, and minimalist outdoor furniture are surrounded by rows of trees, plantings, and a privacy wall. Together, these outdoor spaces were designed to stress the importance of residents' connections with the outdoors, taking cues from local natural features such as Rouge National Urban Park and Lake Ontario.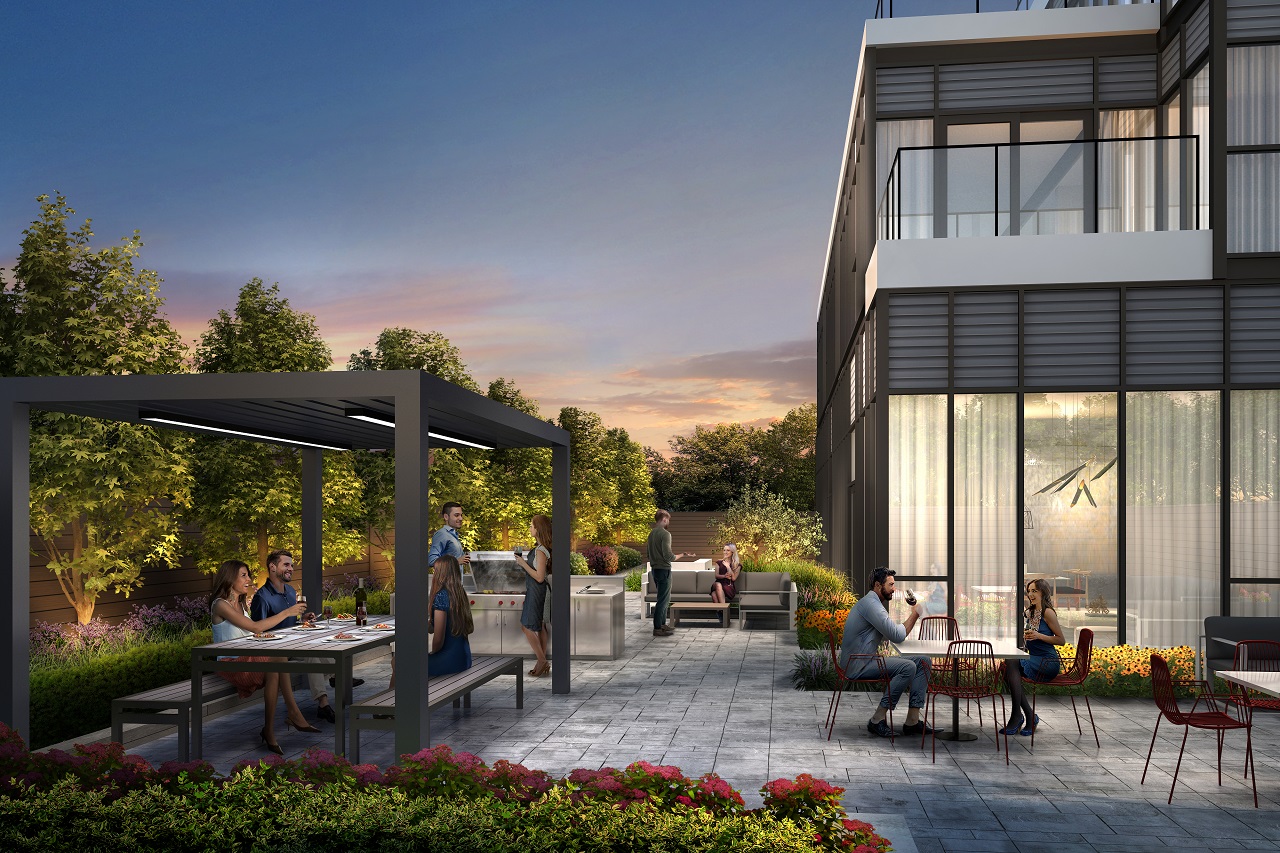 Ground-floor amenity at East Pointe Condominiums, image courtesy of Mutual Developments
We expect to learn even more about amenities at East Pointe as more renderings are released. In the meantime, additional information and images can be found in our Database file for the project, linked below. If you'd like, you can get involved in the discussion in the associated Forum thread.
* * *
UrbanToronto has a new way you can track projects through the planning process on a daily basis. Sign up for a free trial of our New Development Insider here.