A new condominium tower is rising at the meeting point of Toronto's Entertainment District and Fashion District areas, with Peter and Adelaide climbing into the air beside both of the streets it is named for. The 47-storey BBB Architects-designed condo tower for Graywood Developments is ascending with a unique footprint, its base wrapping around Sonder's The Slate Hotel and a two-storey heritage building at 342 Adelaide West.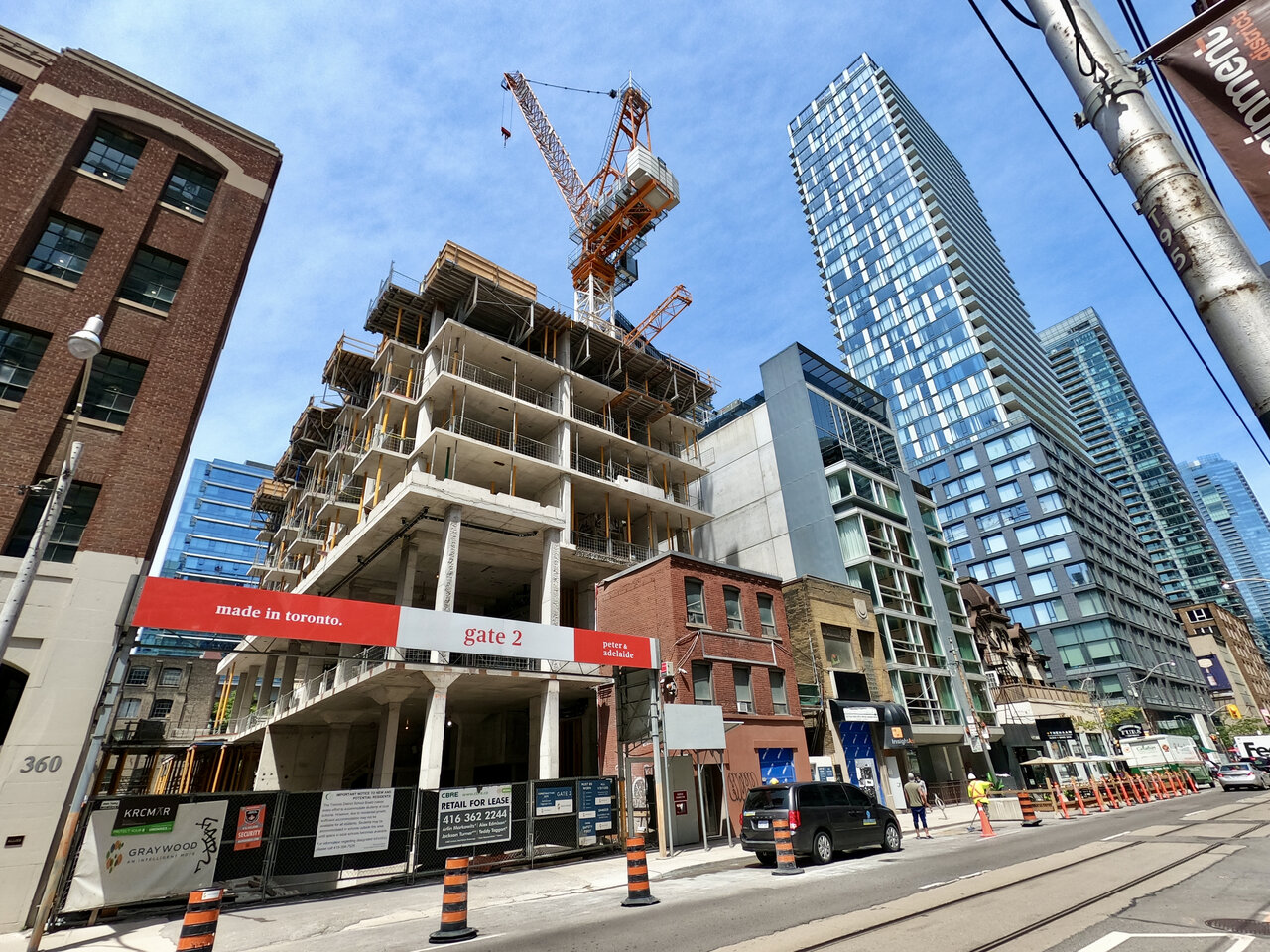 Looking northeast to Peter and Adelaide, image by Forum contributor Red Mars
Construction activity has been ongoing since September, 2019 when the buildings on the site were fenced off in advance of the demolition that occurred in the following weeks. A ground breaking was held on the cleared site in November, 2019 and drilling rigs arrived to start work on the site's shoring system the following month, leading to excavation in early 2020. A crane was installed at the base of the pit just shy of one year ago, and it's been full steam ahead ever since.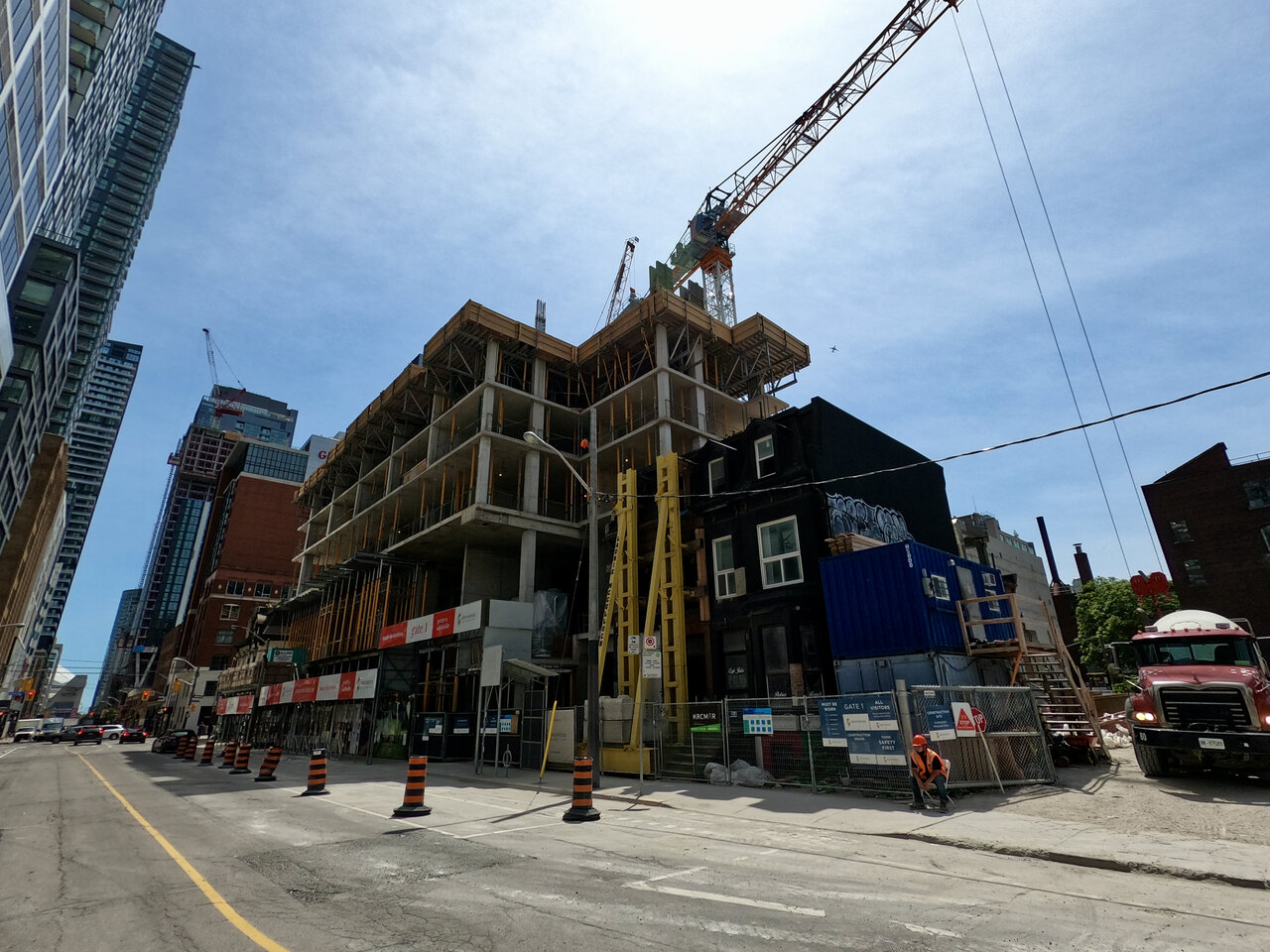 Looking southwest to Peter and Adelaide, image by Forum contributor Red Mars
We last caught up with progress on the site in November, when the project's four-level underground garage was nearing structural completion, and the first walls and columns had been poured for the ground floor.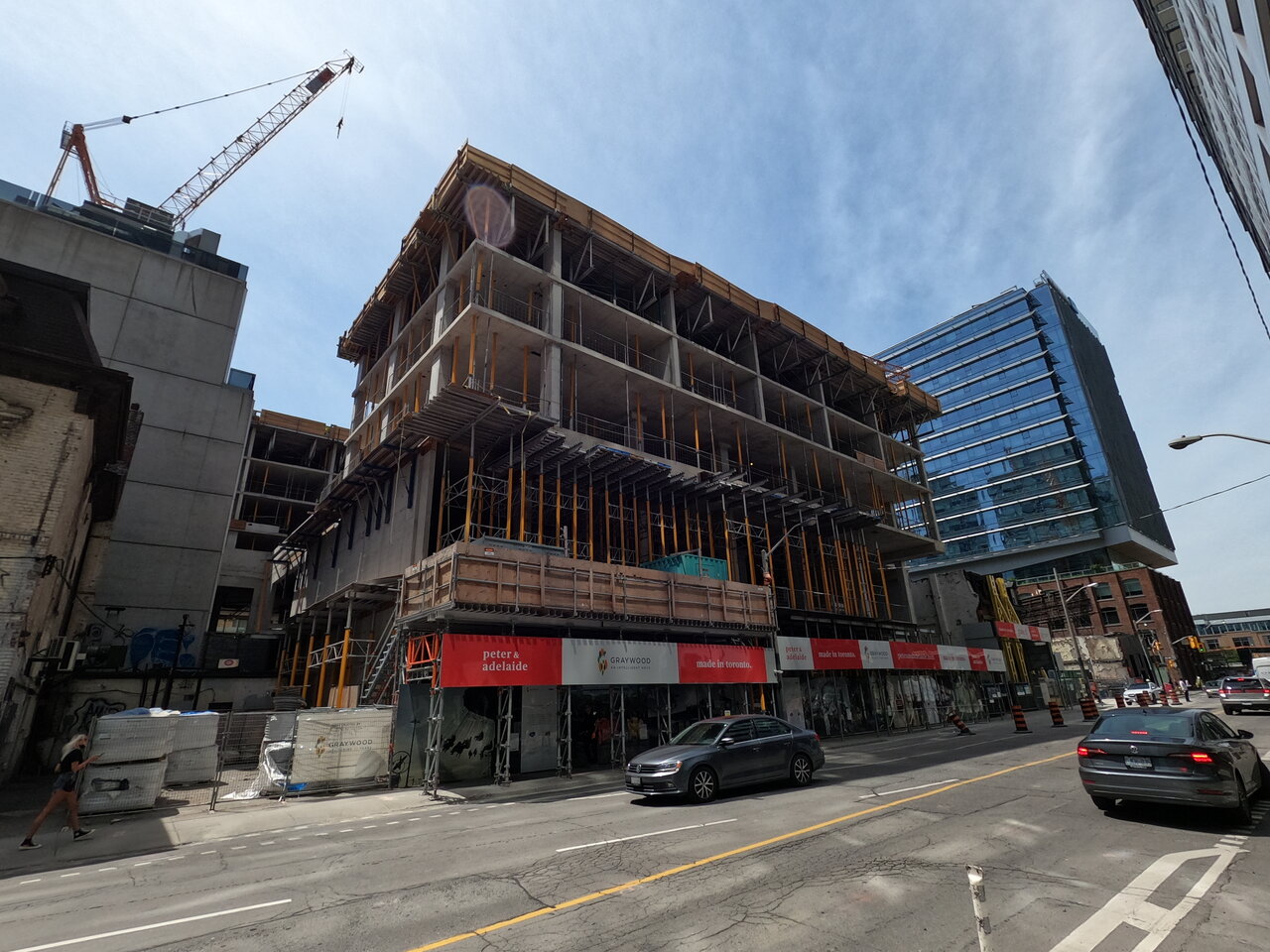 Looking northwest to Peter and Adelaide, image by Forum contributor Red Mars
Forming is now underway for the 6th floor, representing the final level in the L-shaped podium's shorter volume over Peter Street. Along the Adelaide frontage, another ten levels will follow for the 16-storey south volume. After construction moves above the two base volumes, the speed of forming is expected to increase sharply with the start of repeating floor layouts with smaller slab areas.
Once complete, the 152-metre-high project will bring almost 700 new condominium units to one of the country's fastest-growing areas, anchored to the street with new retail space, along with a retail-animated pedestrian mews that will provide access to the site interior.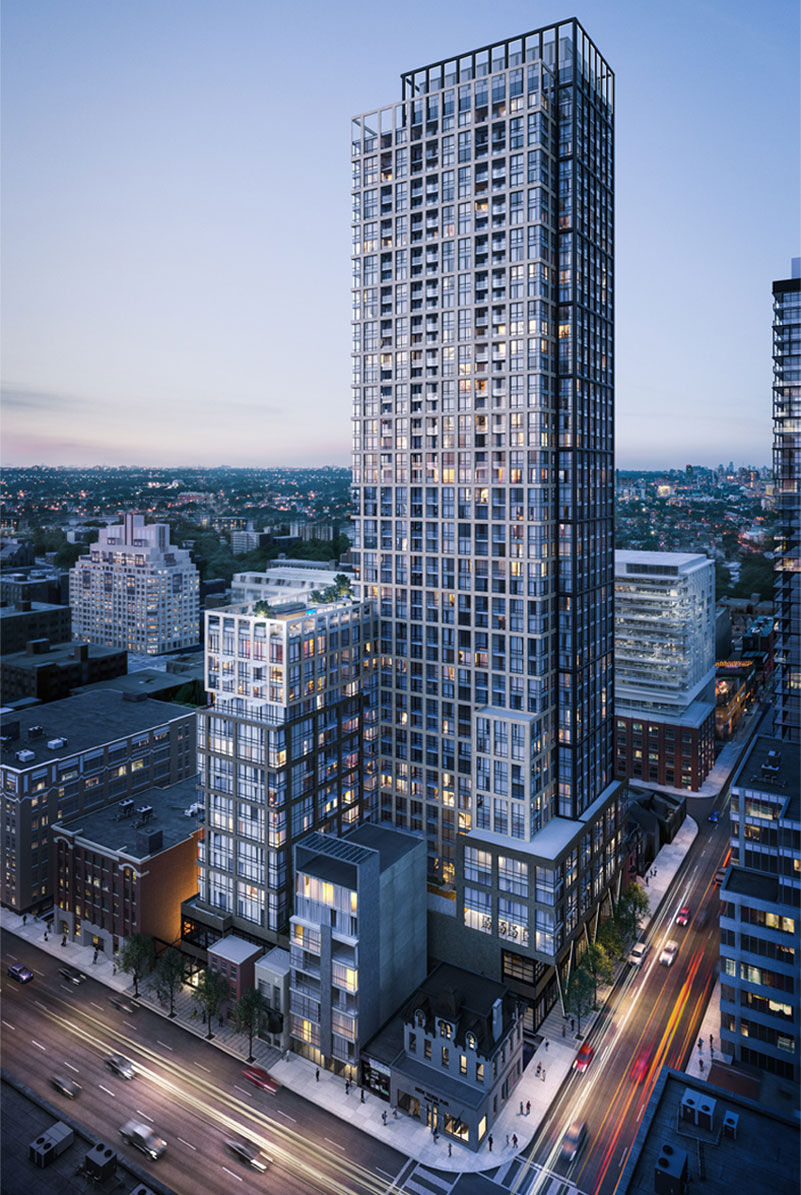 Peter and Adelaide, image via submission to City of Toronto
You can learn more from our Database file for the project, linked below. If you'd like to, you can join in on the conversation in the associated Project Forum thread, or leave a comment in the space provided on this page.
* * *
UrbanToronto has a new way you can track projects through the planning process on a daily basis. Sign up for a free trial of our New Development Insider here.