Midtown Toronto's urban heart around Eglinton subway station grows noticeably denser each year as new towers rise into the mix. Another pair of towers are soon to break into the local skyline, as the Plaza Midtown development infills a Tower-in-the-Park style site just north of Soudan Avenue that is already home to a pair of mid-20th century apartment towers that front on Dunfield Avenue and Holly Street to the east and west respectively.
The project from developer Plaza has been underway since Spring, 2019. It will add a pair of BDP Quadrangle-designed 27 and 34-storey condominium towers to the site beside the existing 14-storey rental buildings. Forming of the three-level underground parking garage is wrapping up at the S-shaped site, with the latest photos showing the project's first forming going on above-grade.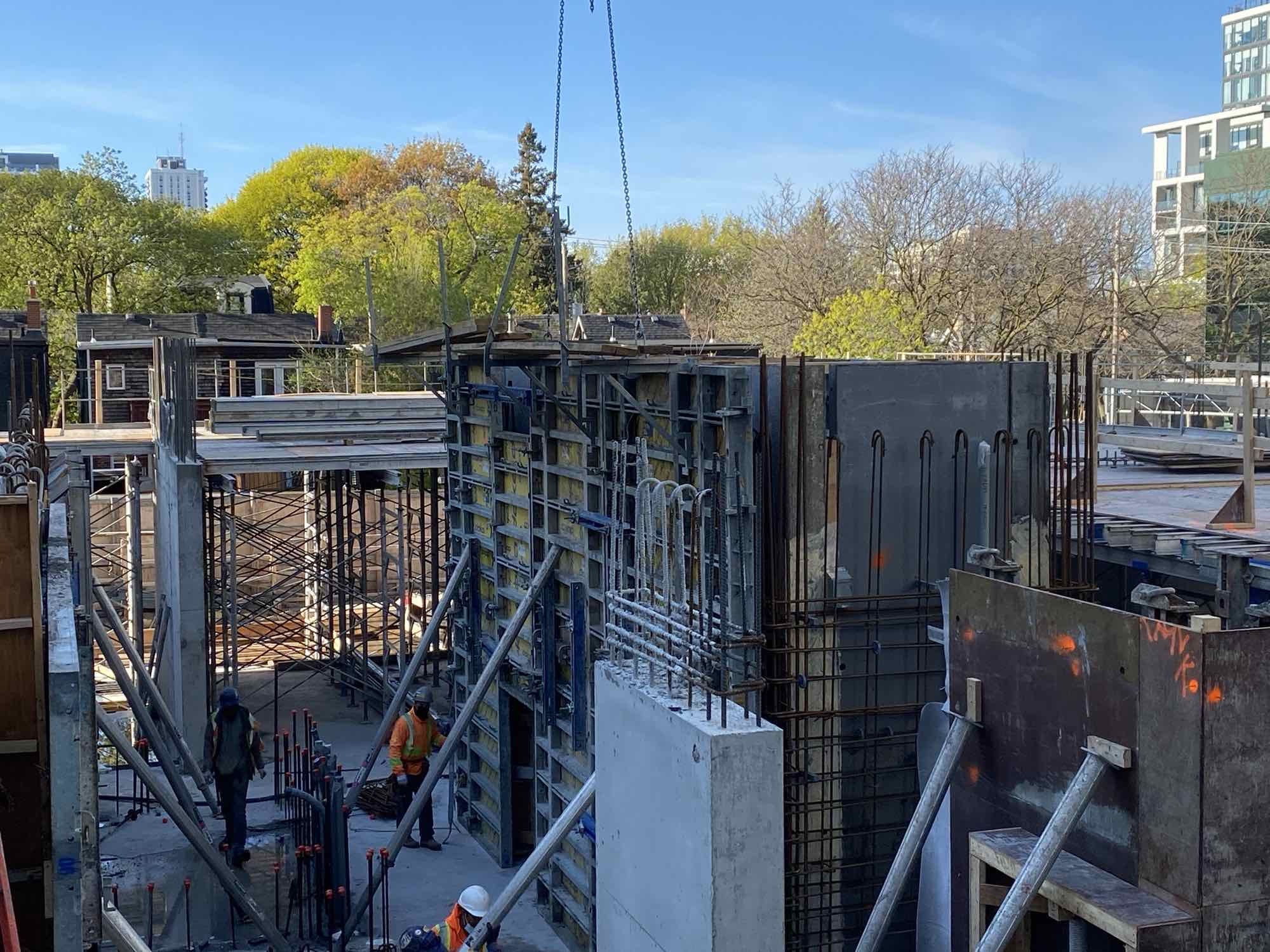 Ground-floor elevator walls at Plaza Midtown's Holly Street tower, image courtesy of Plaza
The complex's 27-storey tower is now starting to rise to the south of the existing Holly Street rental building, where forming of the ground floor is in full swing, and the first work has started on the slab forms for the second floor above.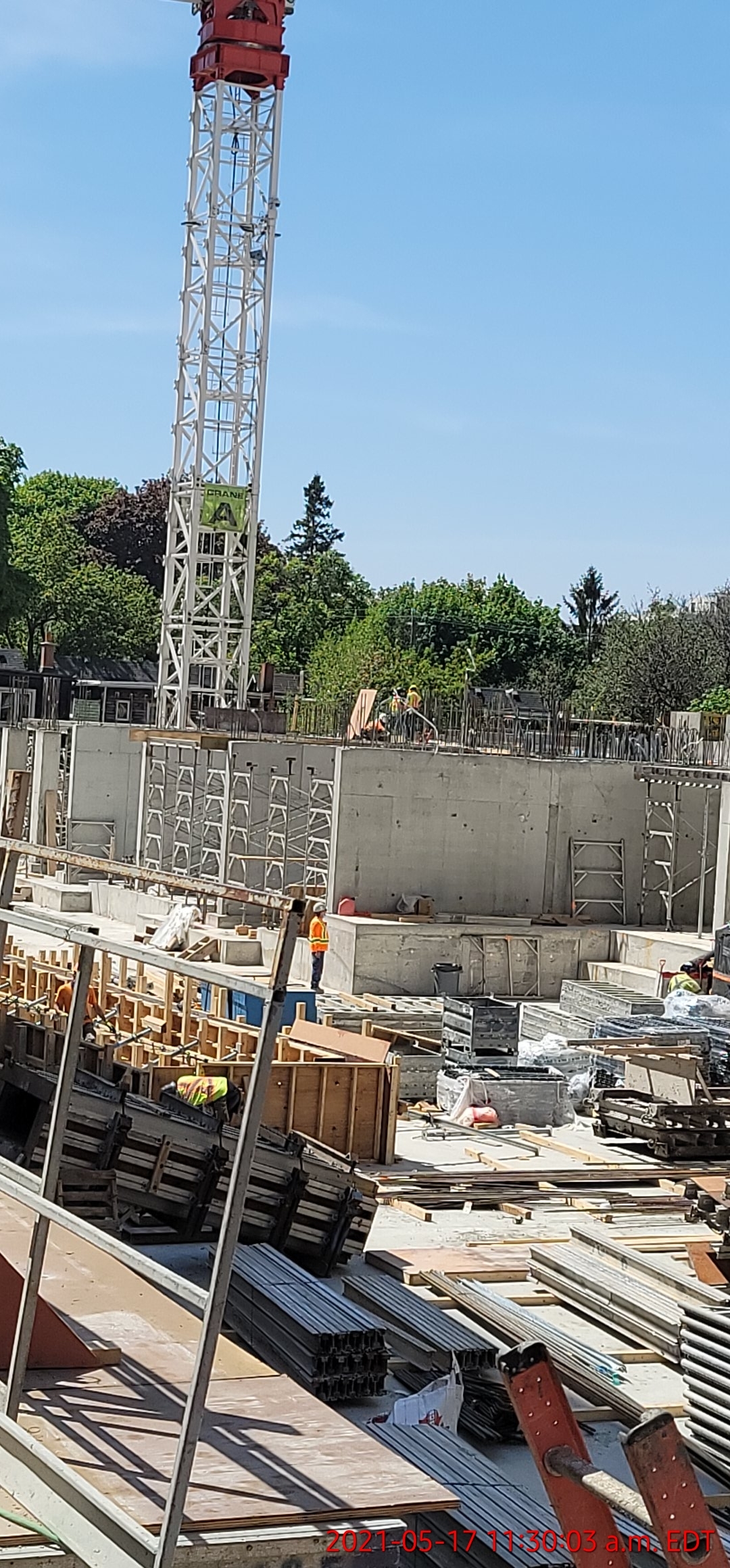 Ground and second floor forming at Plaza Midtown's Holly Street tower, image courtesy of Plaza
The 34-storey tower will soon make its presence felt north of the existing Dunfield building, with its ground floor now being formed in preparation for its climb into the skyline. Towards the interior of the site, forming continues of the garage's P1 parking level, with work at the site soon to be entirely at or above grade.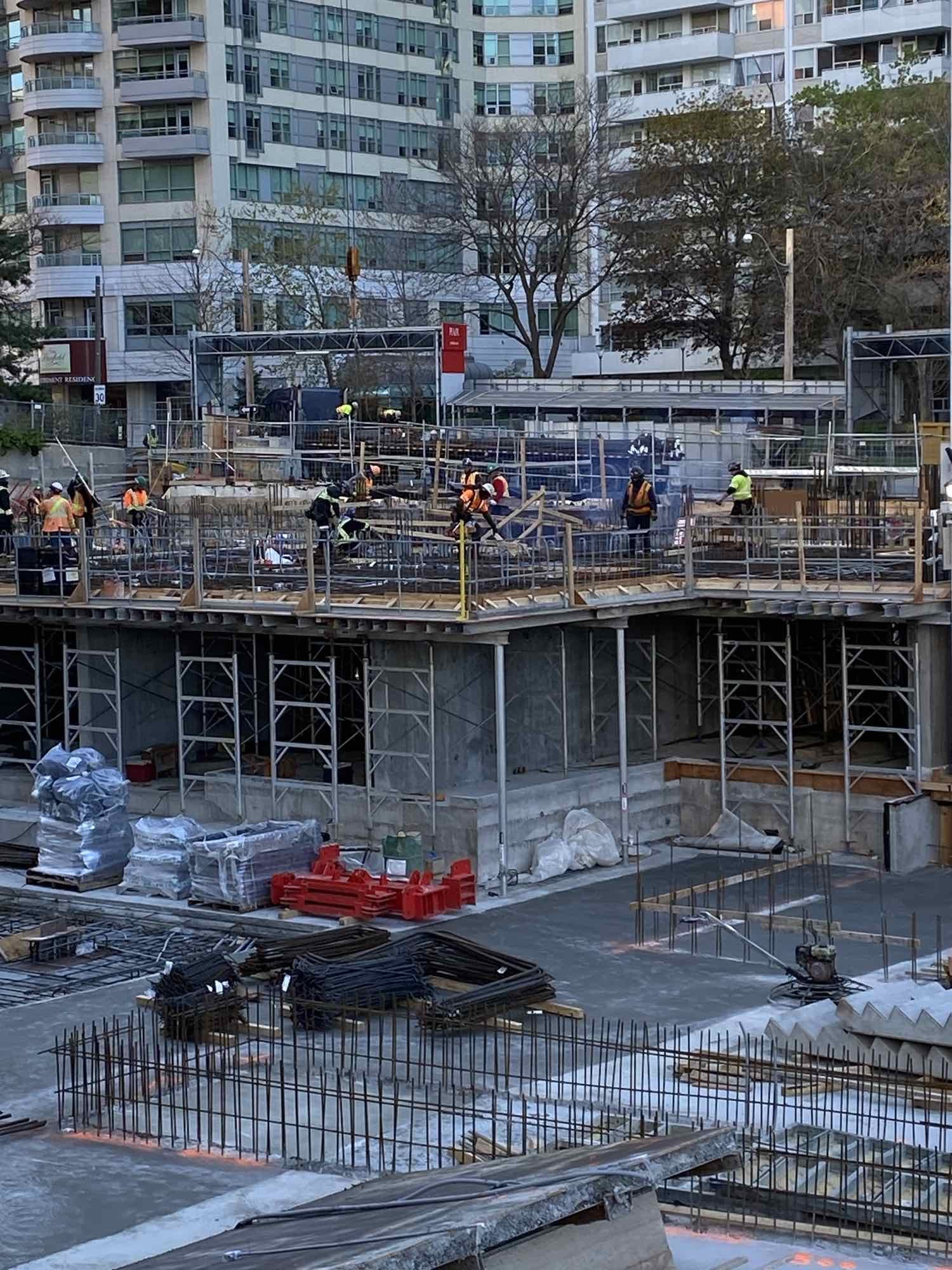 Ground-floor forming at Plaza Midtown's Dunfield tower, image courtesy of Plaza
Plaza Midtown will bring 545 new units to the block, to be joined in the future by a planned 1,550 m² City park fronting onto the northwest corner of Soudan and Dunfield.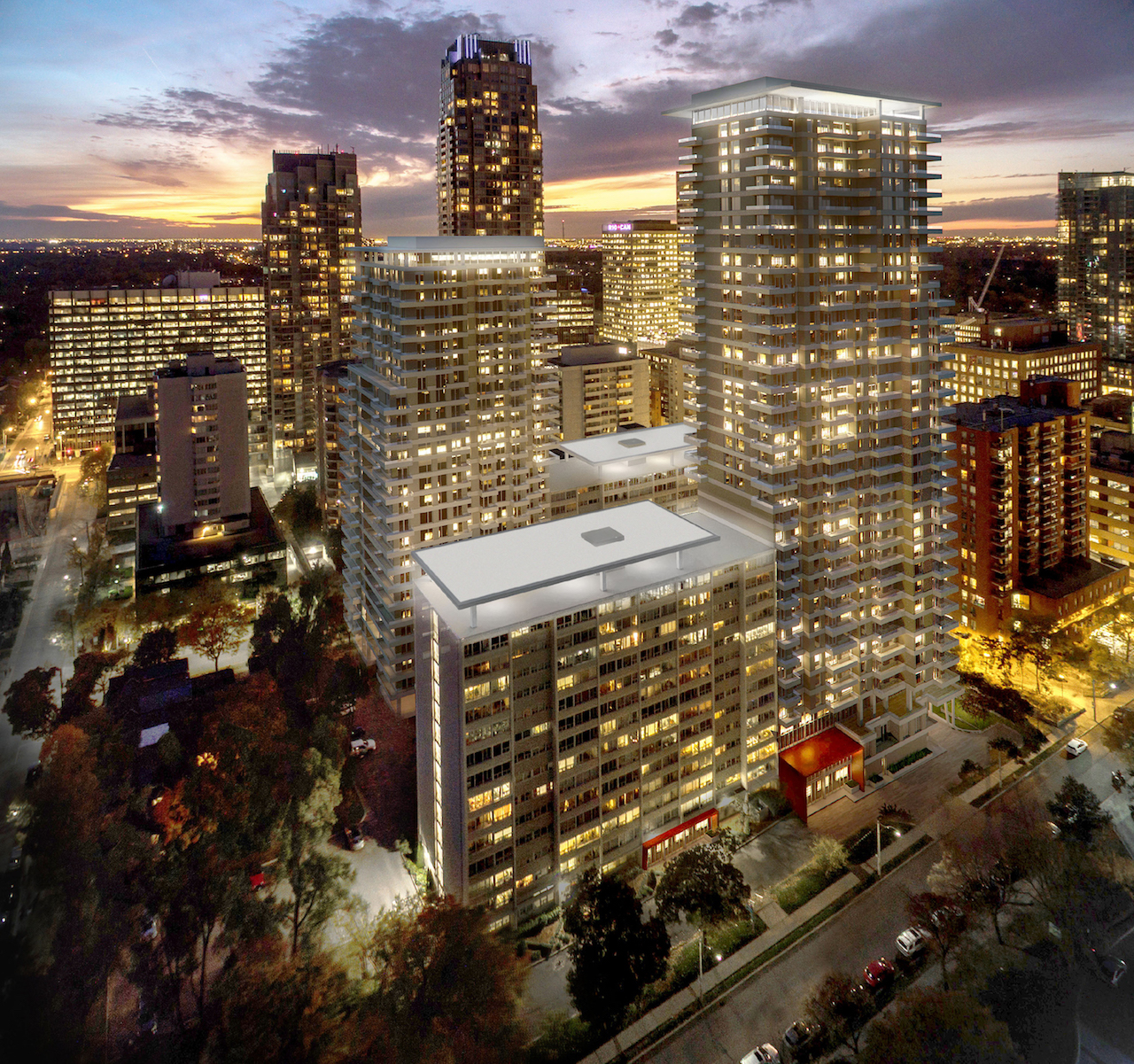 Looking northwest over Plaza Midtown, image courtesy of Plaza
Meanwhile, plans are in the works for another Plazacorp development in Midtown, with their recent partnering with Firm Capital, owners of a rental building on the southeast corner of Yonge Street and Woodlawn Avenue. The redevelopment of 1233 Yonge Street and 9 Woodlawn Avenue would replace the existing rental buildings with a new mixed-use development containing condo and rental units, and ground floor retail facing Yonge Street. Plaza is targeting the Fall for an application for Official Plan and Zoning by-law amendments to redevelop the site.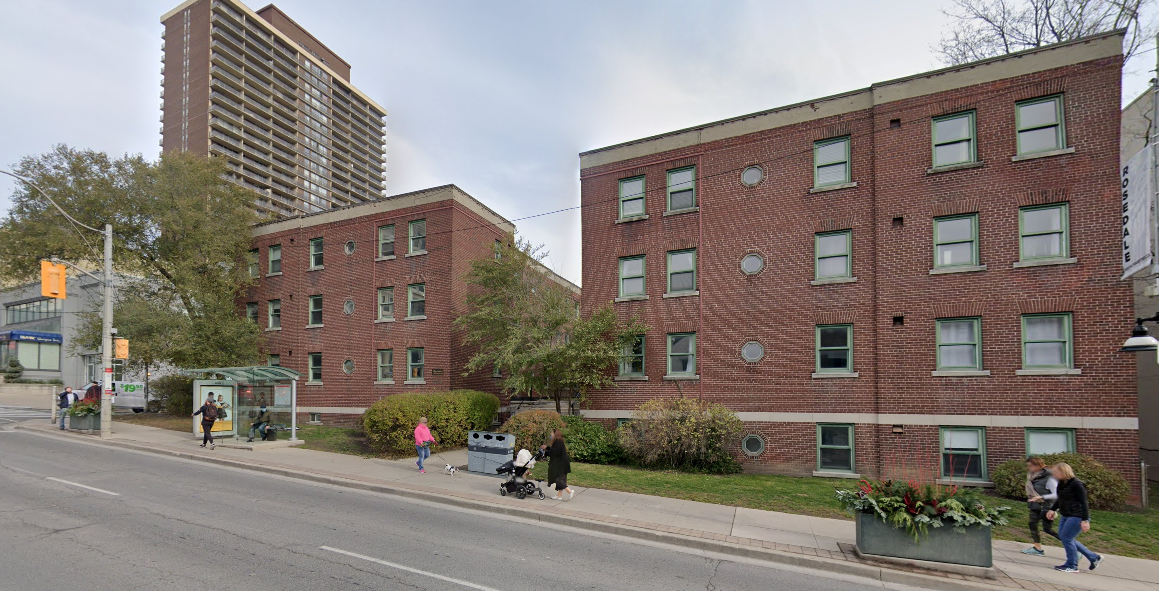 1233 Yonge Street, image courtesy of Plaza
Additional information and images can be found in our Database file for the project, linked below. Want to get involved in the discussion? Check out the associated Forum thread, or leave a comment in the space provided on this page.
* * *
UrbanToronto has a new way you can track projects through the planning process on a daily basis. Sign up for a free trial of our New Development Insider here.