Mid-rise development is redefining large stretches of The Queensway in the Toronto borough of Etobicoke. Just west of Royal York Road, one such project—Queensway Park, named for the public green space just north of it—will soon welcome residents. The nine-storey building from Urban Capital Property Group and Rosewater Developments has been making swift progress through 2021, and will welcome its first residents in the coming months.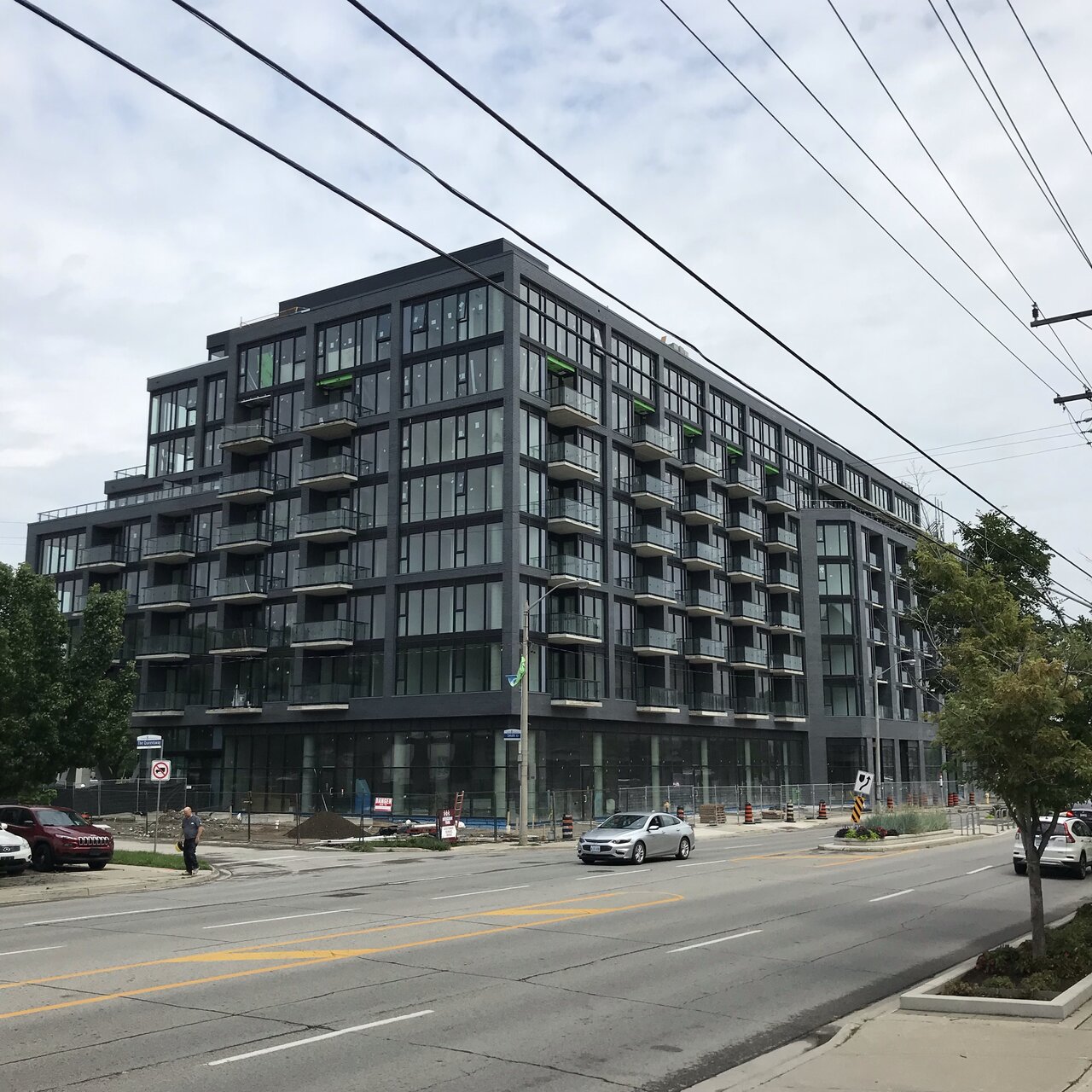 Looking northeast to Queensway Park, image via @BluescapeMgmt/Twitter
Construction has been ongoing for approximately two years now on the RAW-designed building, replacing a former location of The Beer Store as part of that retailer's program to intensify the development on its formerly single-use properties. Shoring and excavation in mid-to-late 2019 paved the way for crane installation, and then the forming of the underground levels. By early 2020, the ground floor was taking shape, and the building's rise to a height of 36 metres followed.
We last checked in on the project in February, when the building was in the process of topping off and cladding was hinting at the exterior aesthetic. Several months of construction later, the building is approaching completion with practically all exterior details in place. The latest set of photos, shared by general contractor Bluescape Construction Management, show how far the building has come since the start of the year.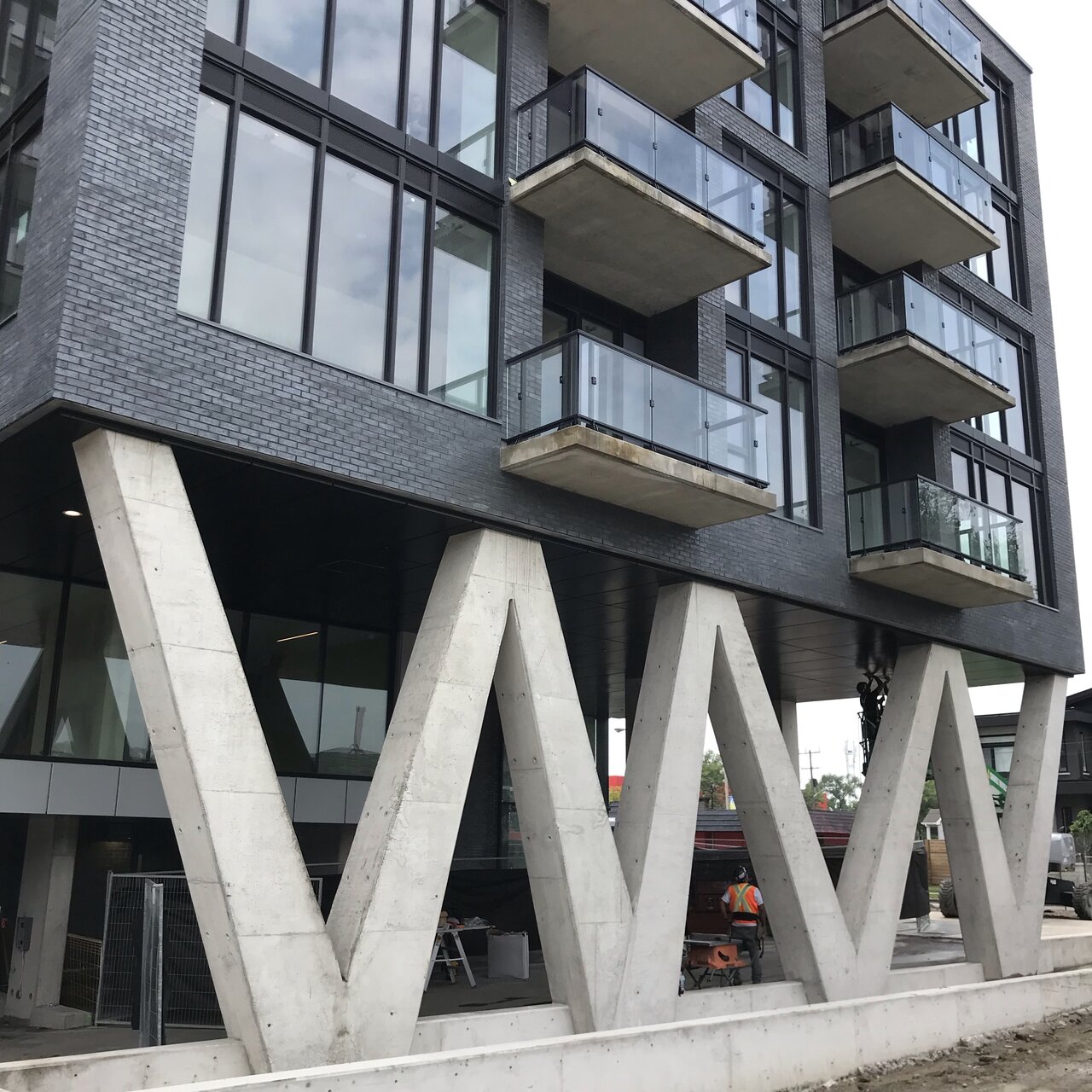 Exposed concrete columns at Queensway Park, image via @BluescapeMgmt/Twitter
With the exterior essentially complete, the heavy-duty construction hoarding used throughout earlier stages of construction has been replaced with chain link fencing, which itself will be removed as the building opens up. Other late-stage work currently unfolding includes landscaping of public realm areas (designed by PMA Landscape Architects), along with interior finishing for suites and common areas (designed by RAW).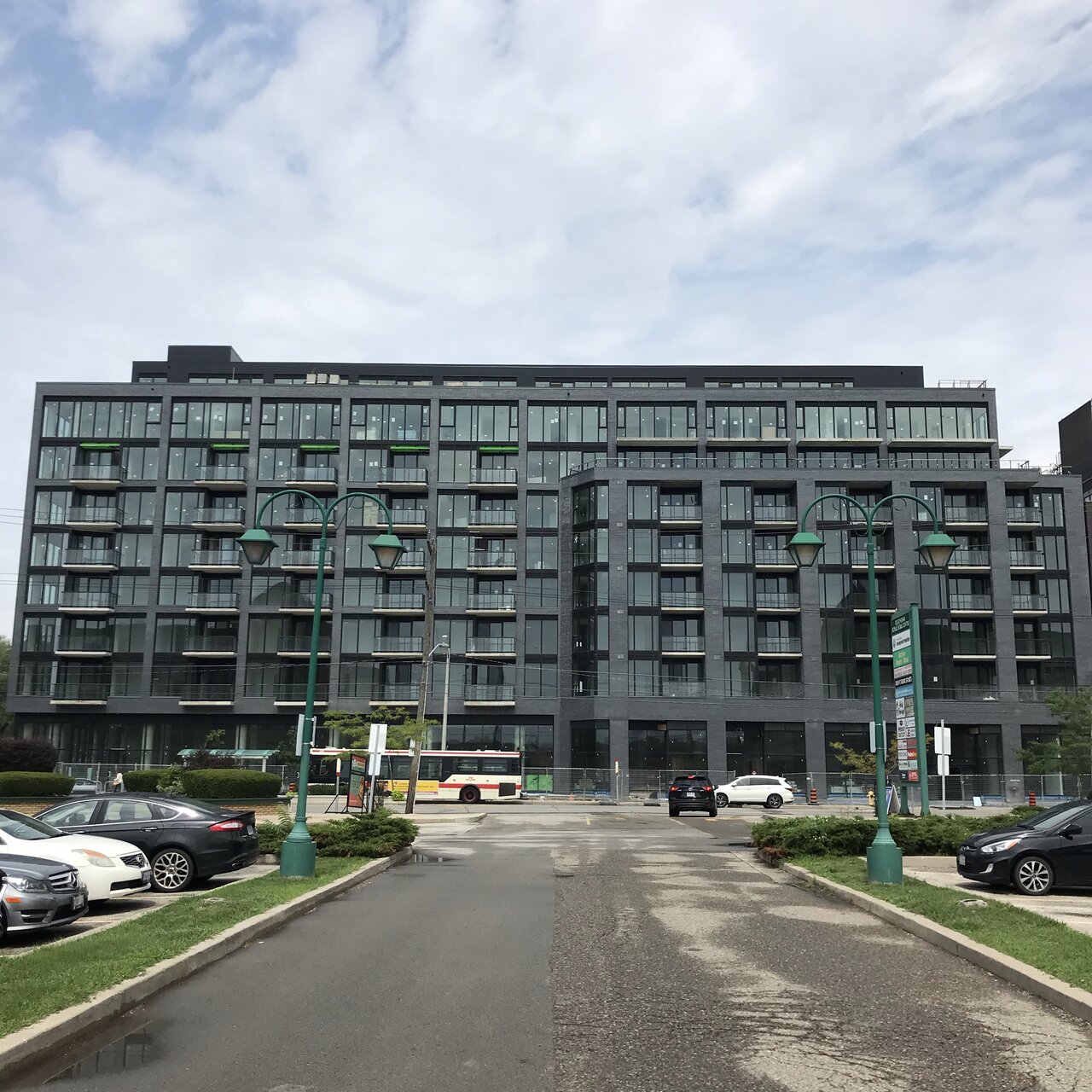 Looking north to Queensway Park, image via @BluescapeMgmt/Twitter
Queensway Park will soon add 172 condominiums units to the neighbourhood, anchored to the streetscape by a selection of retail and restaurants that will include a boutique Beer Store at the east end of the building, replacing the standalone retail building and parking lot that were removed to make way for the new development.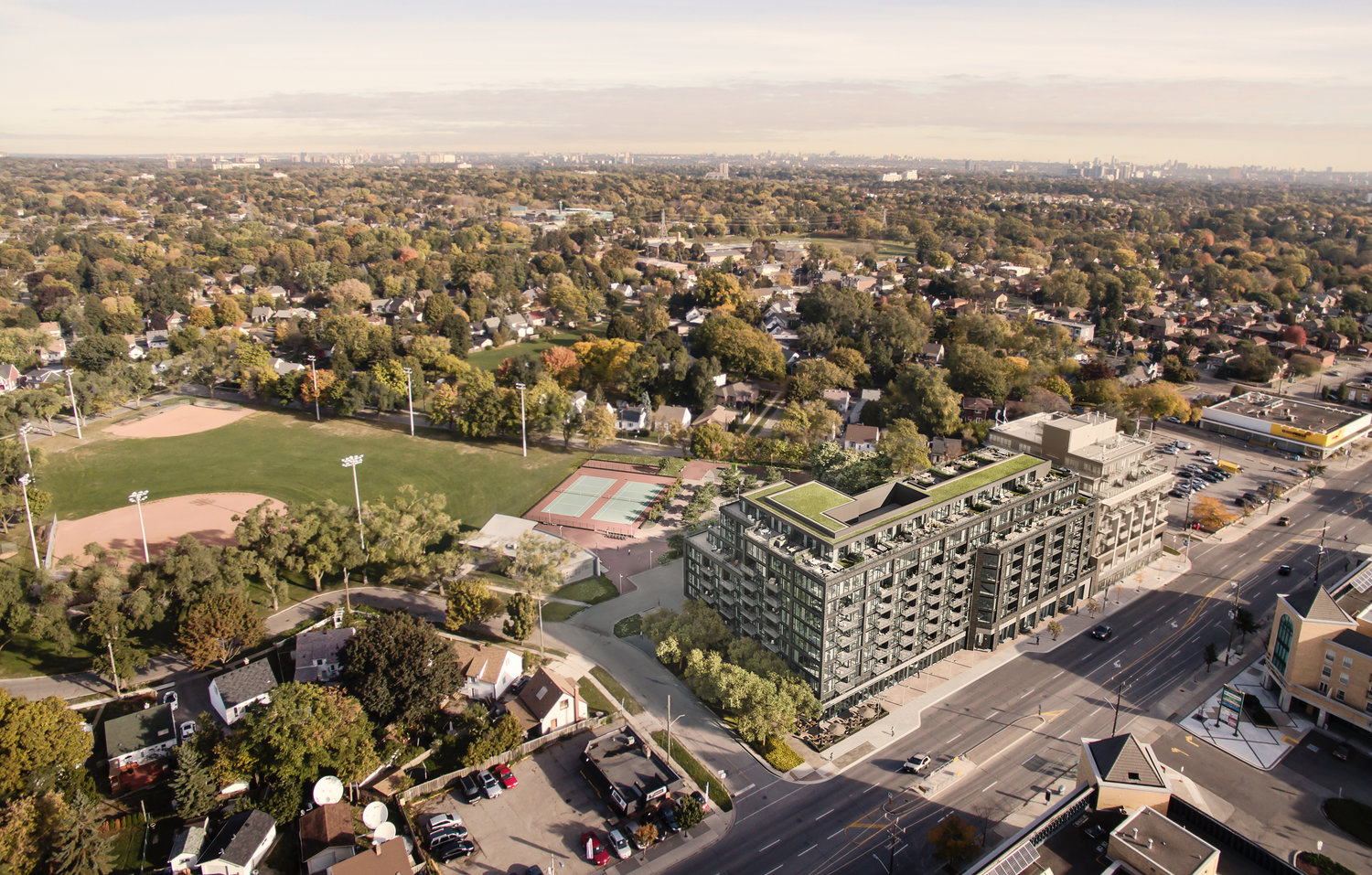 Aerial view of Queensway Park, image courtesy of Urban Capital/Rosewater
You can learn more from our Database file for the project, linked below. If you'd like to, you can join in on the conversation in the associated Project Forum thread, or leave a comment in the space provided on this page.
* * *
UrbanToronto has a new way you can track projects through the planning process on a daily basis. Sign up for a free trial of our New Development Insider here.