Today's Daily Photo was captured by UrbanToronto Forum contributor Red Mars on September 1 as two workers on an aerial work platform—also known as a cherry picker—were reassembling the framework for a flowing canopy over the four-storey-high central pedestrian shopping spine at The Well. Why reassembling and not simply assembling? The canopy, designed by BDP and built by Gartner in Germany, was assembled there initially to ensure that every piece—each one, steel and glass, is custom made to precisely fit in one spot—actually did fit perfectly. Disassembled and shipped to Toronto, the canopy is now coming together in its permanent home between Front and Wellington streets west of Spadina.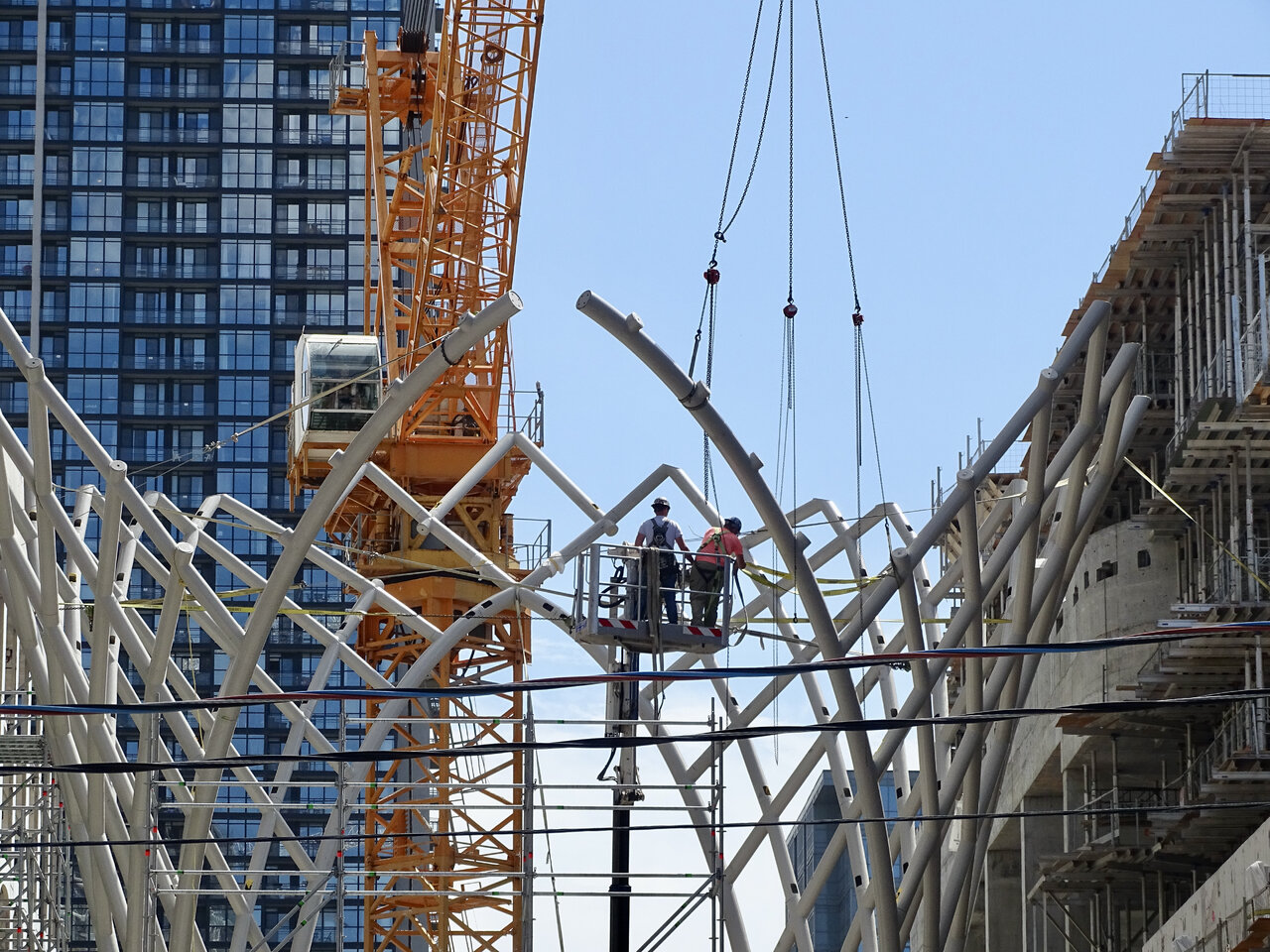 Red Mars
Want to see your work featured as Daily Photo? You can post in the City Photos & Videos section of the UrbanToronto Forum, or submit your images to our Instagram or UrbanToronto Flickr Pool for your chance to be featured on our Front Page.
* * *
UrbanToronto now has a new way you can track projects through the planning process on a daily basis. Sign up for a free trial of our New Development Insider here.