The University of Toronto's Robarts Library has stood as an imposing landmark over St George and Harbord streets since 1973, its design by Mathers and Haldenby one of the city's most recognizable examples of Brutalist architecture. Forty-eight years later, the iconic institutional building is seeing the final steps towards completion of a five-storey addition designed by Diamond Schmitt Architects, a faceted glass expansion to the building's west side known as 'Robarts Common,' now gearing up to open along the building's Huron Street frontage.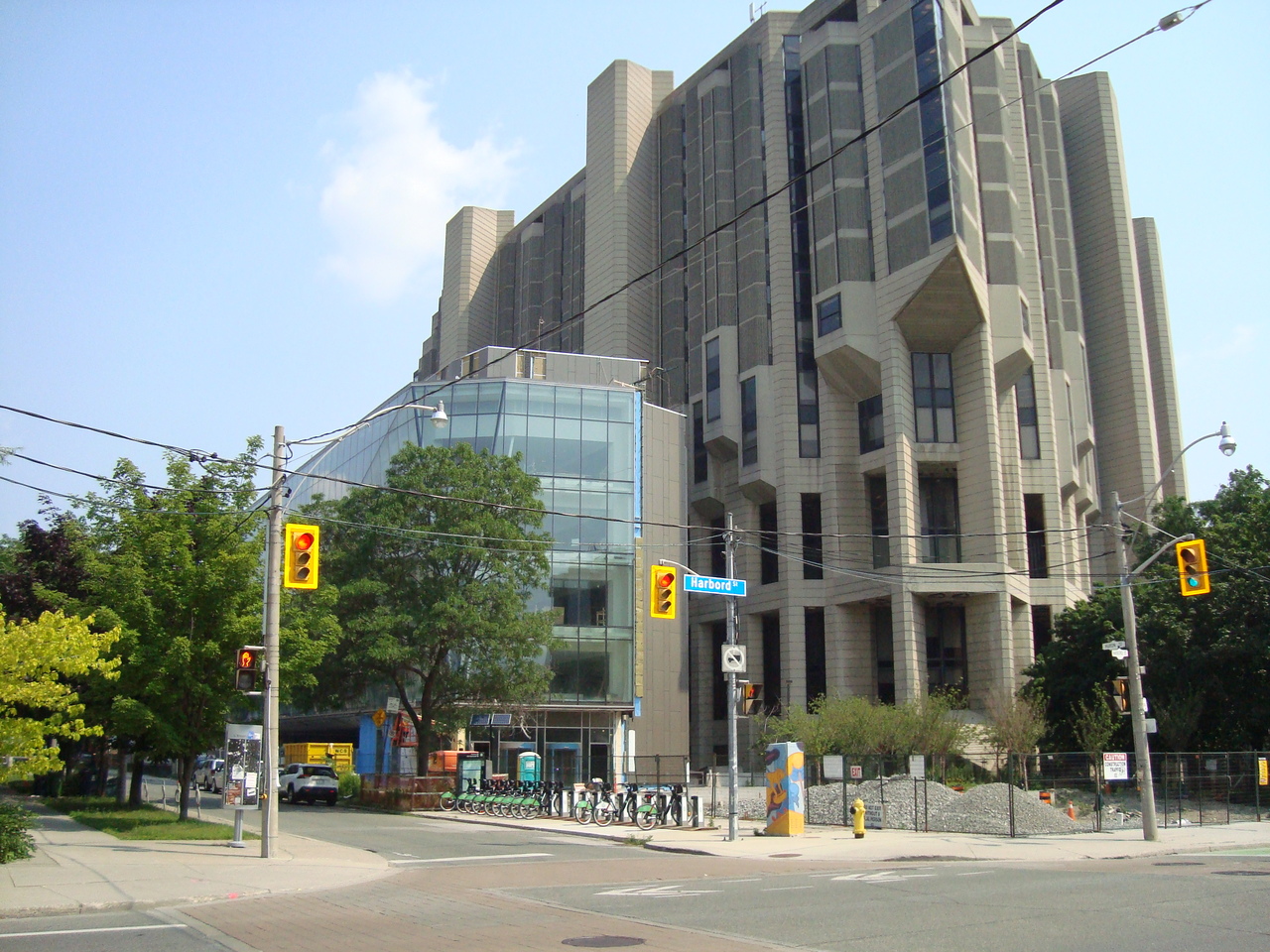 Looking northeast to Robarts Common, early July, image by Forum contributor Domenico
The first construction work for Robarts Common was spotted in late 2017, and after over three and a half years, the project's glazed, chamfered form is almost fully enclosed in a mix of curtainwall glazing and metal panels. Much progress has been made since our last update in November, when glazing installation was wrapping up on the addition's articulated, six-faced exterior, completing the crystalline look shown off in pre-construction renderings.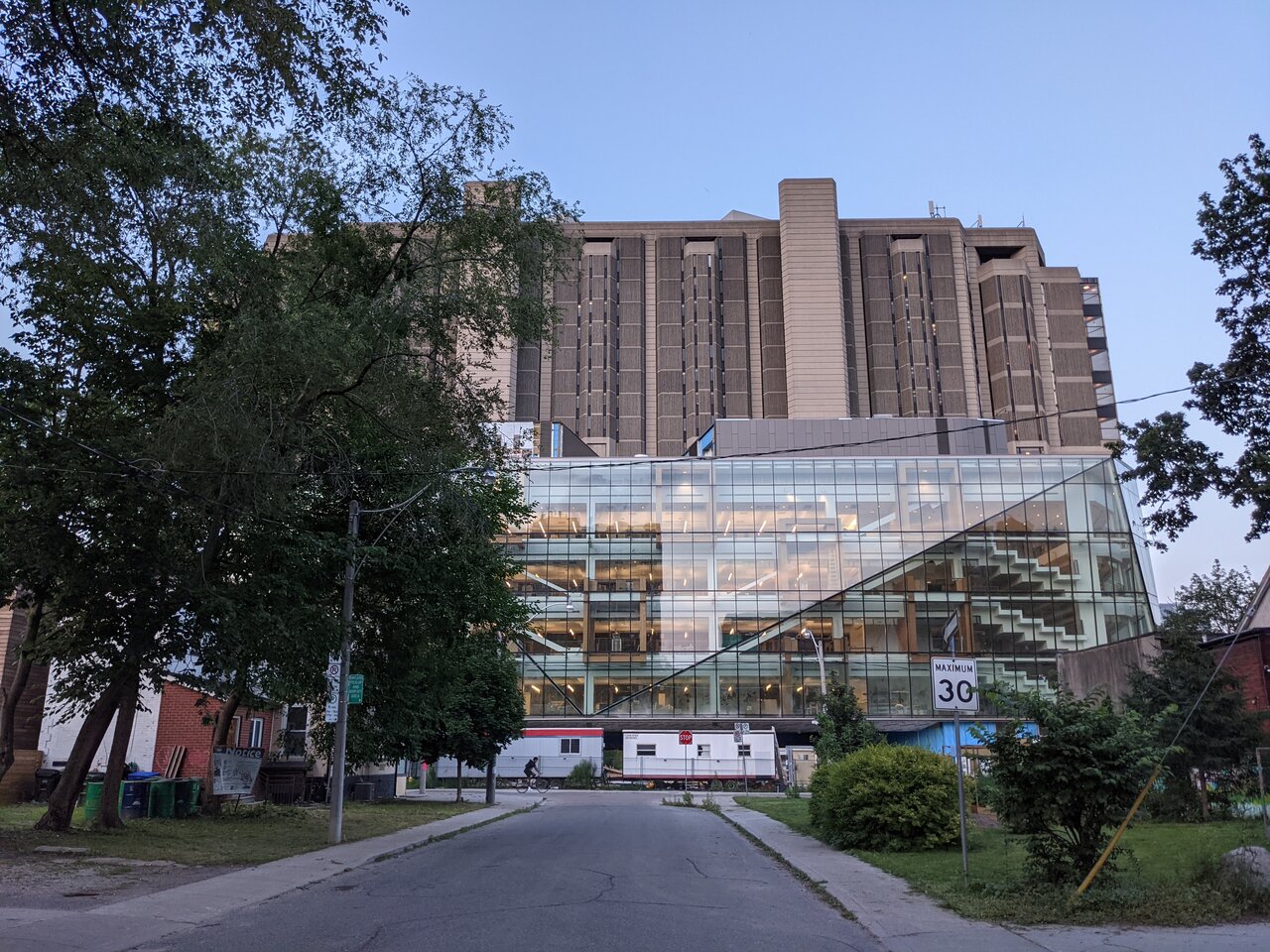 Looking east to Robarts Common, image by Forum contributor PatM
Captured in sunset views, the glazing's angled facets offer both reflectivity and clarity depending on the viewing angle. When captured at an angle, the facades reflect their surroundings, while head-on views provide crystal-clear pictures of the interior finishing work now preparing the building for its opening later this year.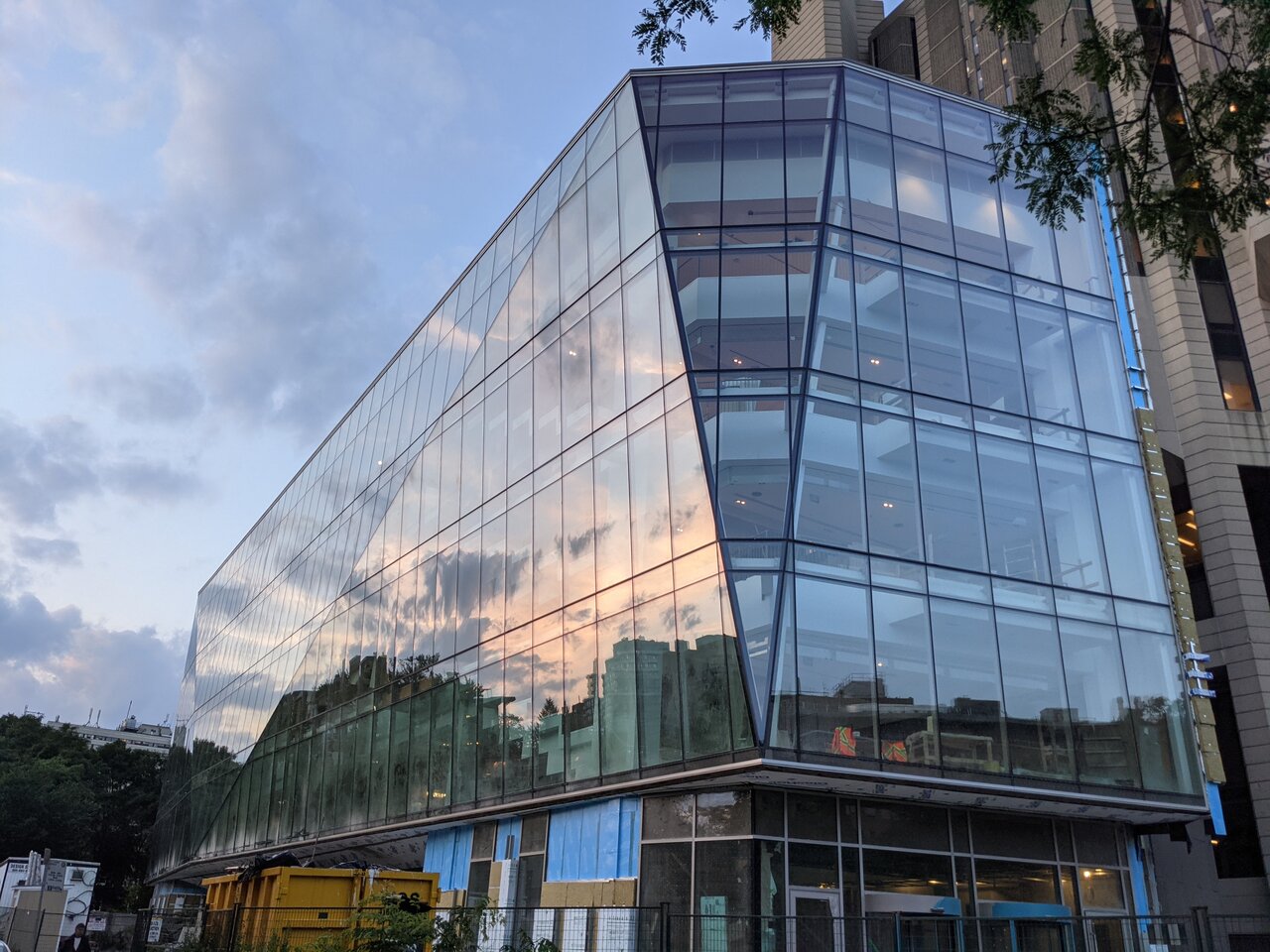 Looking northeast to Robarts Common, image by Forum contributor PatM
Robarts Common will add 4,304 m² of new space to the existing library, upgrading its capacity to 6,000 seats with the addition of 1,200 study spaces. The new wing is connected to the existing library via a set of interior bridges on floors two through five. Construction is set to wrap up in time for the 2021-2022 semester.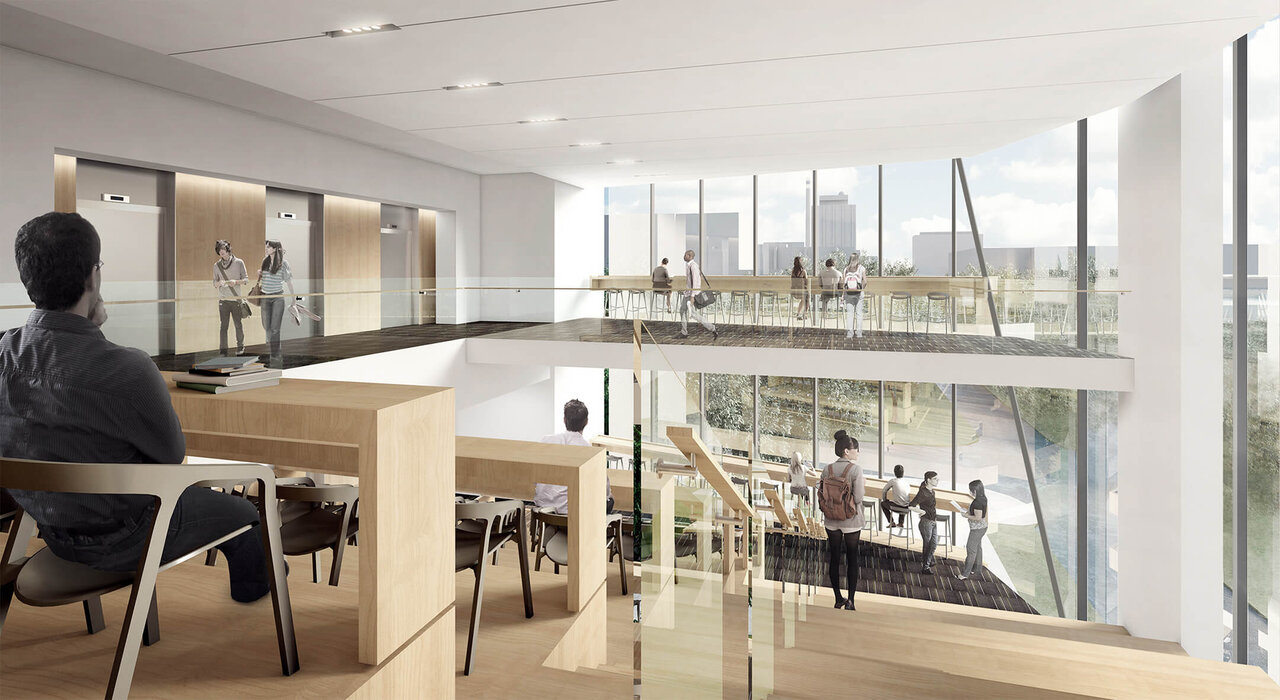 Interior of Robarts Common, image via Diamond Schmitt Architects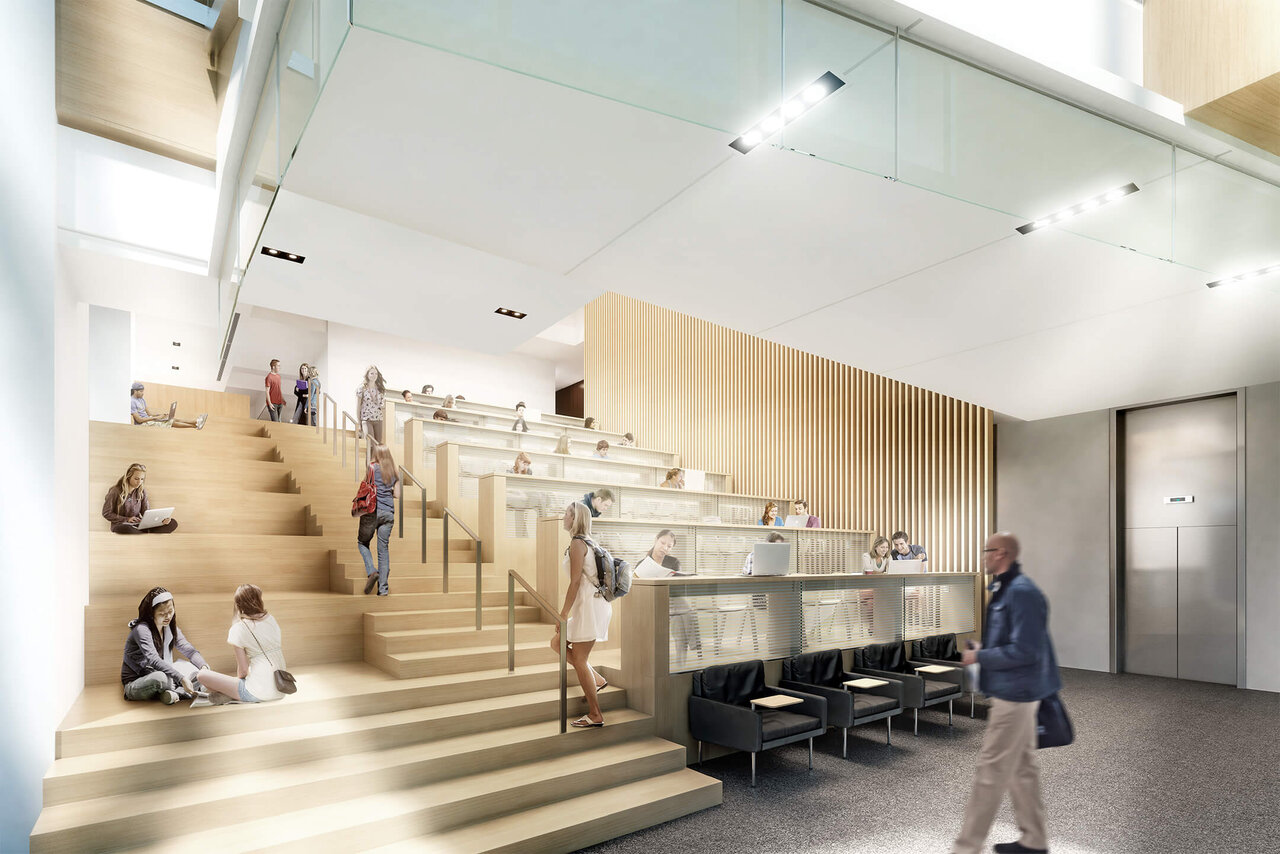 Interior of Robarts Common, image via Diamond Schmitt Architects
The U of T has been raising funds for this revitalization project since 2008, with special recognition to lead benefactors Drs. Russell and Katherine Morrison. Over 1,000 individual donors helped support the funding of Robarts Common, and further donors continue to support the project as construction advances.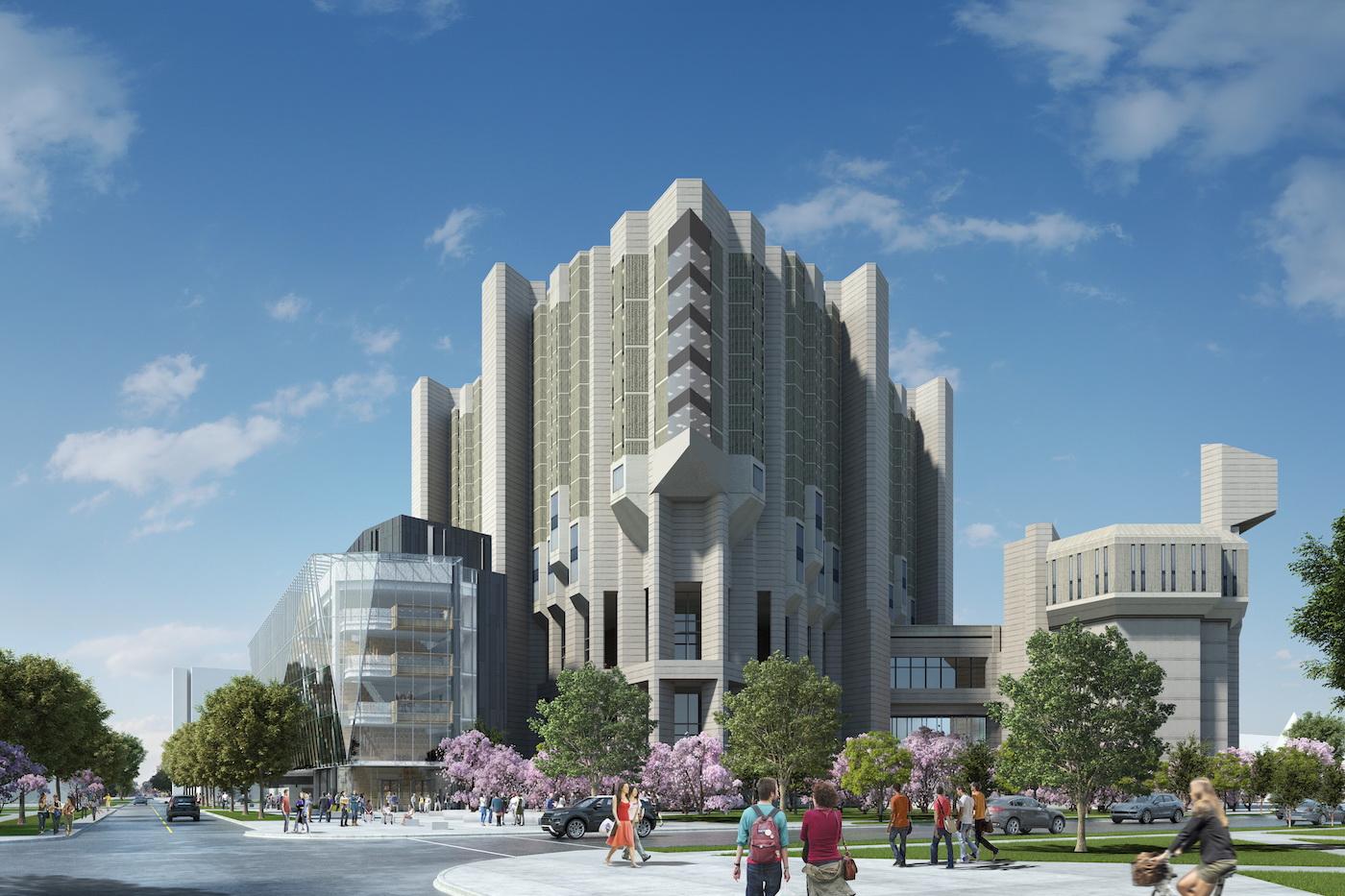 Robarts Common, image via University of Toronto
You can learn more from our Database file for the project, linked below. If you'd like to, you can join in on the conversation in the associated Project Forum thread, or leave a comment in the space provided on this page.
* * *
UrbanToronto has a new way you can track projects through the planning process on a daily basis. Sign up for a free trial of our New Development Insider here.