A new Downtown Toronto condo tower is approaching completion under a different banner than when it started construction in 2017. The Gloucester on Yonge's architects—Alliance-designed volumes now stand 18 and 44 storeys above the intersection of its two namesake streets, though you may know the project under its former branding of The Clover on Yonge, the change being the result of a trio of projects under previous developer Cresford entering into receivership. Veteran developer Concord Pacific acquired the site in 2020, and work has pressed on under the project's revised branding.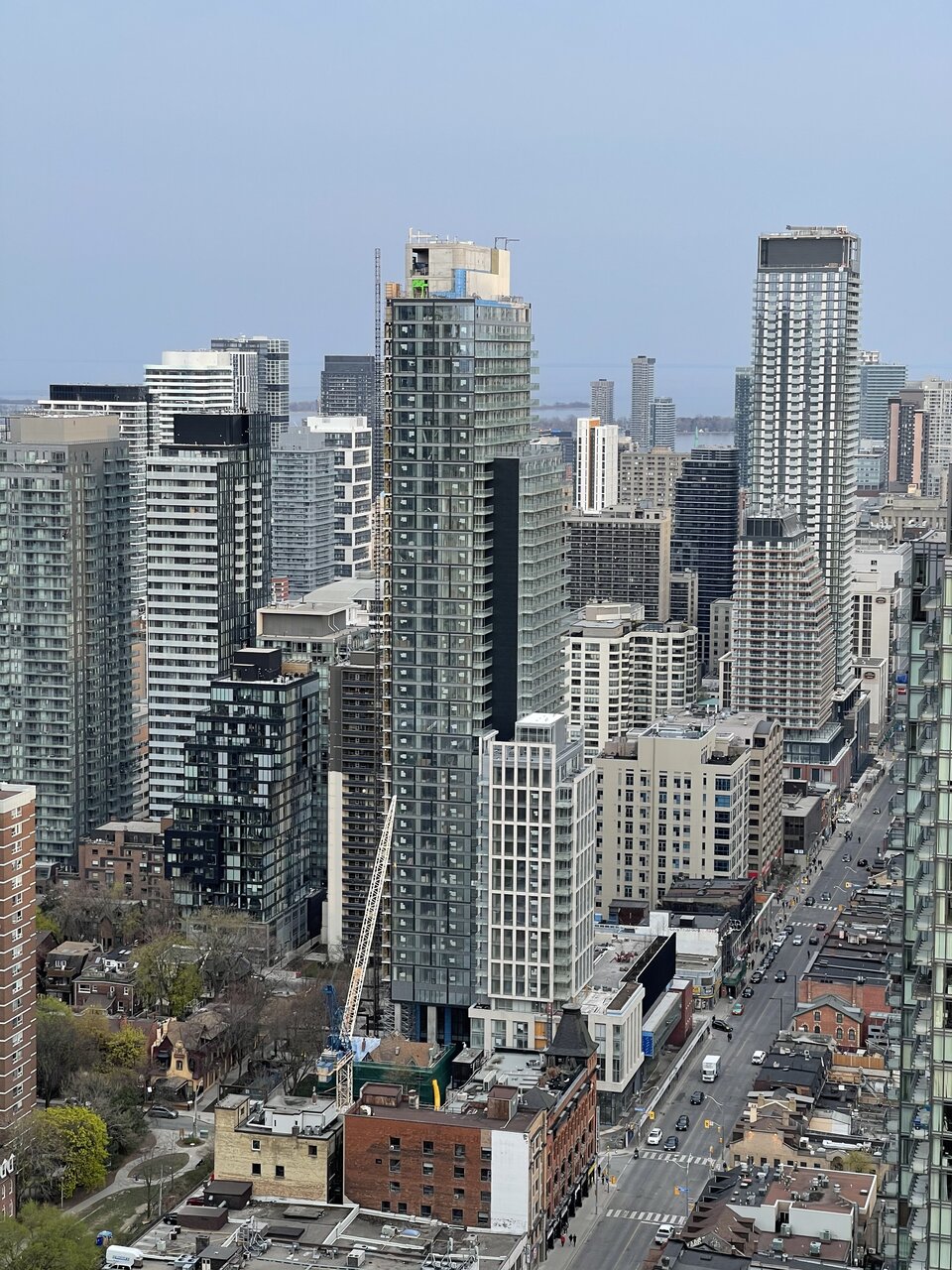 Looking south to The Gloucester on Yonge, image by Forum contributor Benito
Recapping the project's construction, shoring for the then-named Clover began in early 2017, followed by excavation and the eventual raising of a tower crane in October of that year, and a second crane in December, 2017. The underground forming process had wrapped up and structural columns for the ground floor were visible by July, 2018. The next significant construction milestone came in late 2020, when the complex's taller volume topped out at a height of 147.82 metres.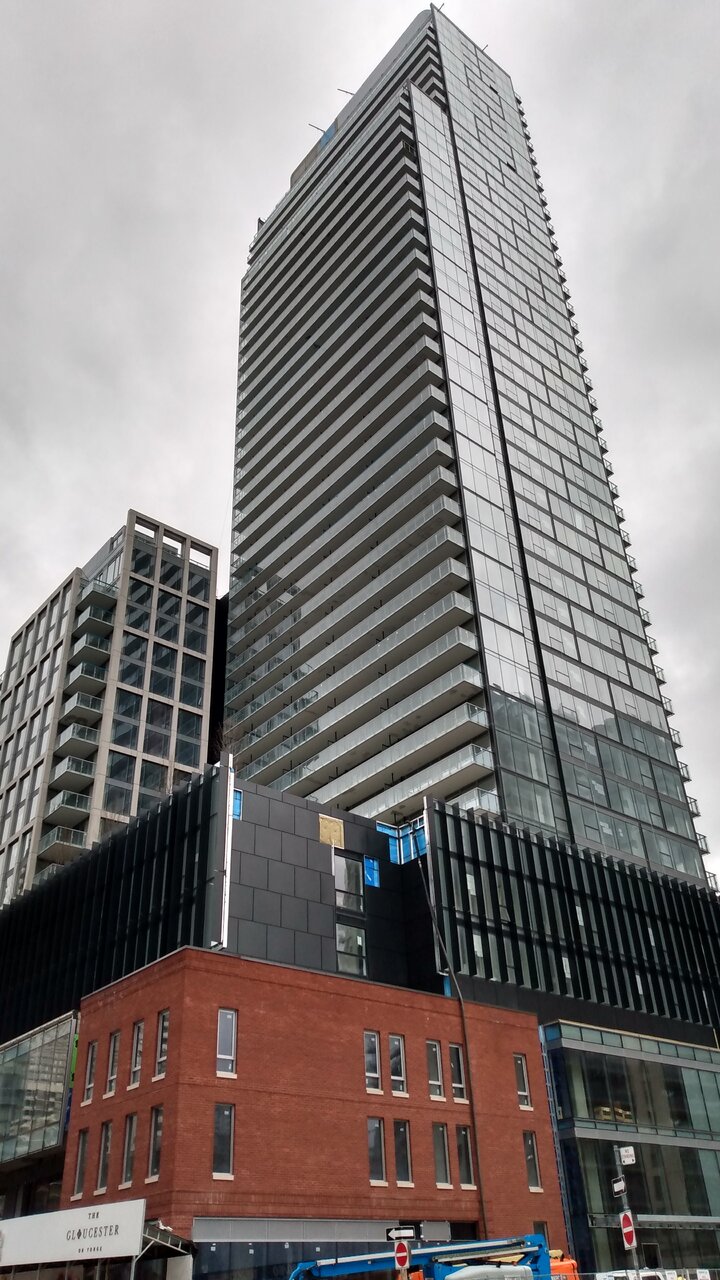 Looking northeast to The Gloucester on Yonge, image by Forum contributor Riseth
Crane removal followed earlier this year. The podium structure and volumes above are now nearly fully enclosed by cladding, with just sections of the mechanical penthouse level and sections where the external construction hoists were located currently the only remaining areas awaiting their final touches.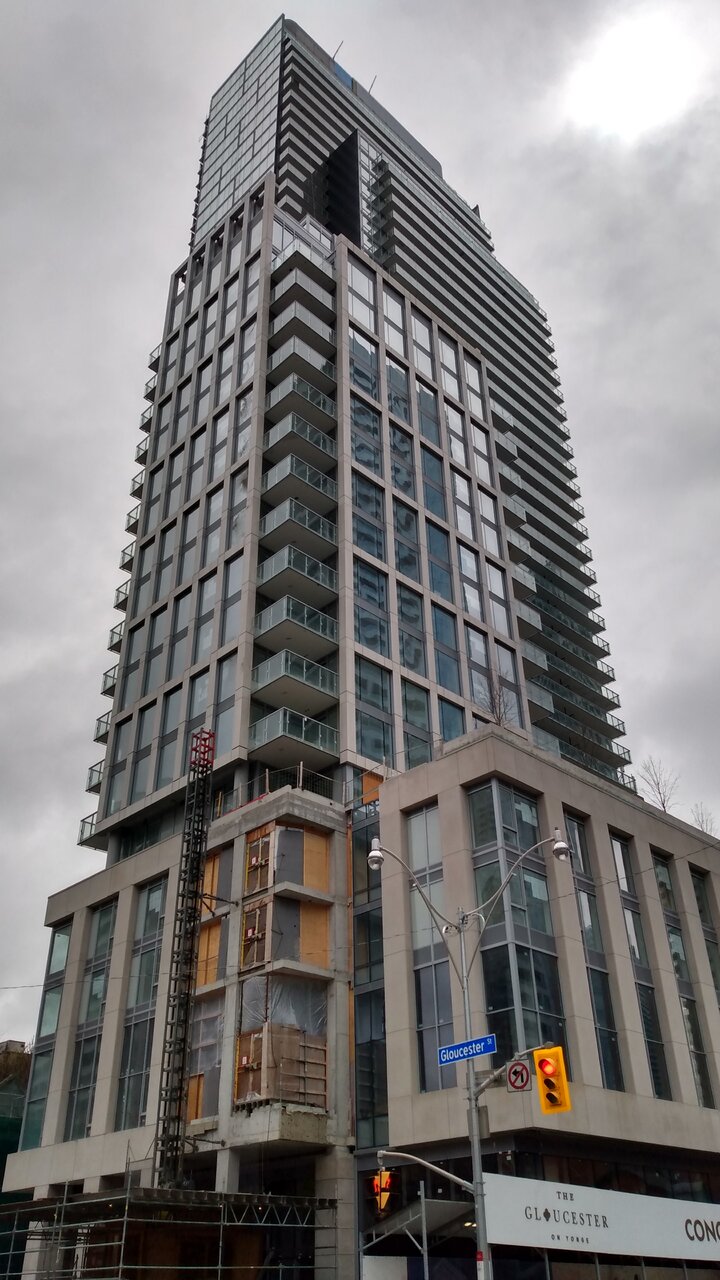 Looking southeast to The Gloucester on Yonge, image by Forum contributor Riseth
A detail view recently captured from the nearby U Condominiums shows off the finishes being applied to the mechanical penthouse.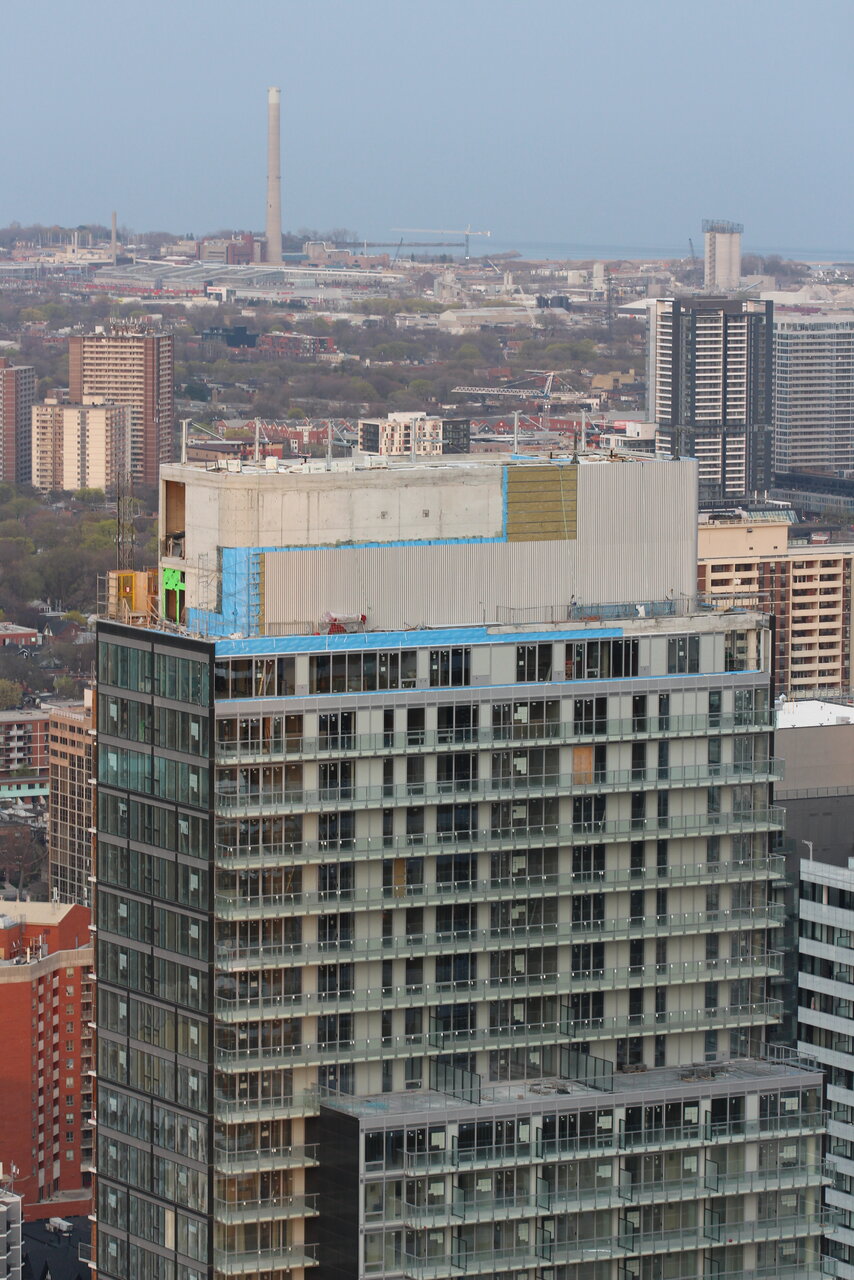 Mechanical penthouse cladding at The Gloucester on Yonge, image by Forum contributor noahthewale
The significant boost in density for the block will be accompanied by a new indoor entrance to Wellesley subway station at Dundonald Street.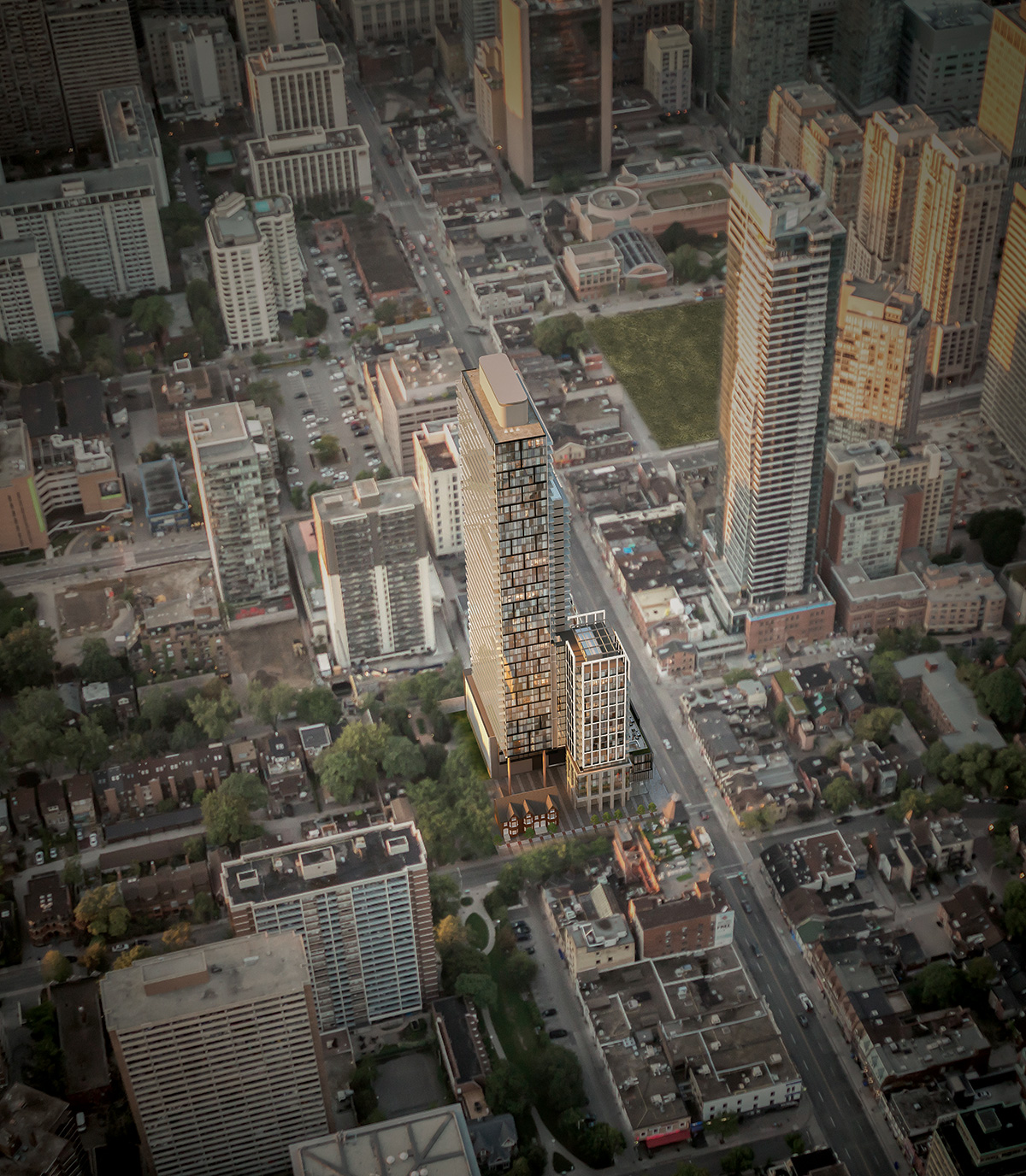 The Gloucester on Yonge, image courtesy of Concord
You can learn more from our Database file for the project, linked below. If you'd like to, you can join in on the conversation in the associated Project Forum thread, or leave a comment in the space provided on this page.
* * *
UrbanToronto has a new way you can track projects through the planning process on a daily basis. Sign up for a free trial of our New Development Insider here.