The Empress of Peace in the Raised Garden features in a image entitled Exhibition Place's (Kinda) Hidden Gem—is today's Daily Photo. Shared by by just UT Forum contributor kotsy , this view faces northwest with the bandshell in the background. While the grounds are open to stroll and you can visit the garden, for the second straight year because of Covid, the Canadian National Exhibition—a cherished Toronto August tradition—will not be held.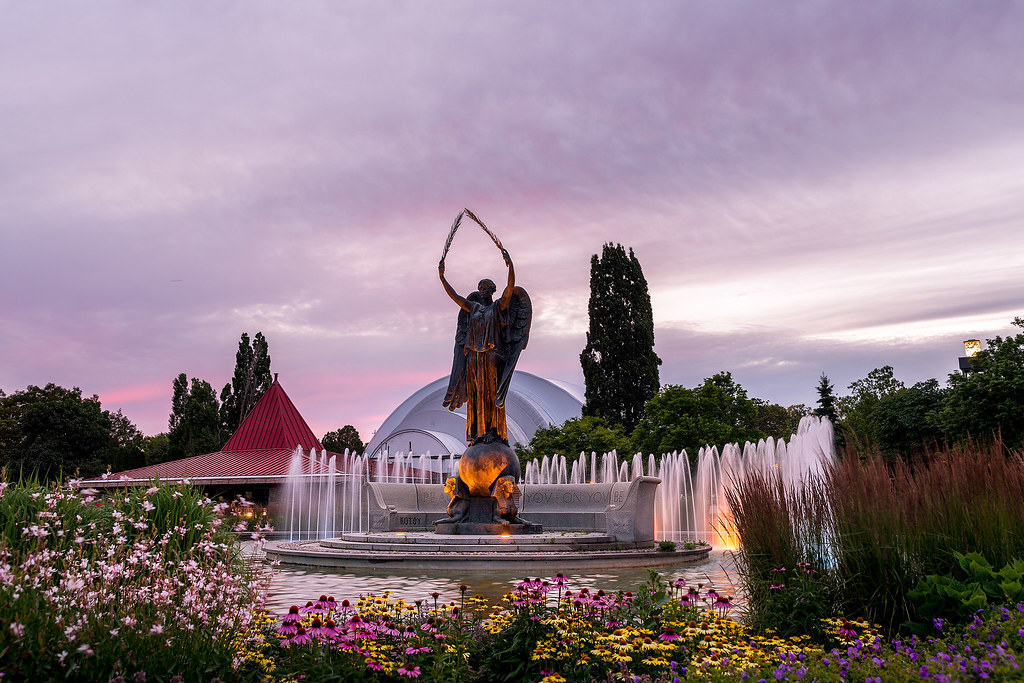 The Goddess of Peace in the Rose Garden, Exhibition Place's (Kinda) Hidden Gem by UT Forum contributor kotsy
Want to see your work featured as Daily Photo? Head over to the City Photos & Videos section of the Forum, or submit your images to our Instagram or UrbanToronto Flickr Pool for your chance to be featured on our Front Page.
* * *
UrbanToronto now has a new way you can track projects through the planning process on a daily basis. Sign up for a free trial of our New Development Insider here .