Some recent additions to Toronto's skyline have taken heat for his or her contribution to a growing sense of uniformity, though more and more developments are breaking the mould with creative variations on the classic local condo cereal box vernacular. One such project that has been turning heads on the Waterfront is the recently-completed Tower at Pier 27 on Queens Quay just east of Yonge Street. Rising 35 storeys, the architects—Alliance -designed condo tower punctuates the Pier 27 community's earlier phases with boldly staggered shifted balconies. This signature design element was becoming clear in this view facing southwest across Queens Quay, captured in September, 2018, early on in the tower's rise.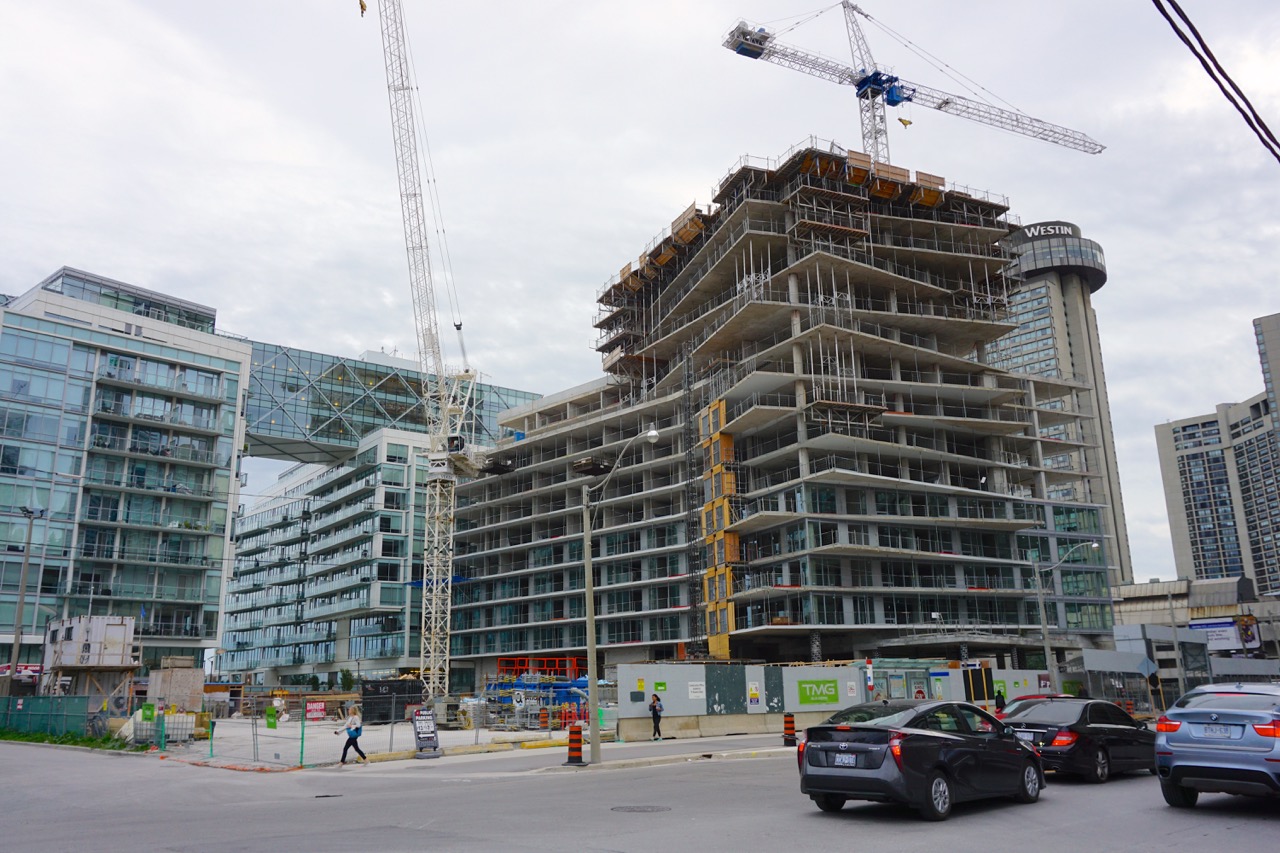 Looking southwest to Tower at Pier 27, September, 2018, image by Craig White
Jumping ahead to June, 2021, the Cityzen Development Group and Fernbrook Homes -developed tower stands just shy of 114 metres beside the Yonge Street Slip, bringing 336 new homes and a landmark building to the foot of Yonge Street. The building stands in an area soon to become a focal point in the Downtown Toronto, with the potential future tallest building in Canada—the SkyTower at Pinnacle One Yonge—now under construction less than a block to the north.
Looking southwest to Tower at Pier 27, June, 2021, image by Jack Landau
We will return in two weeks with another go through the changing face of Toronto. In the meantime, you can submit your own Throwback Thursday comparisons in our dedicated Forum thread for your chance to be featured in next week's edition.
* * *
UrbanToronto has a new way you can track projects through the planning process on a daily basis. Sign up for a free trial of our New Development Insider here .