Another month of Toronto city-building, transportation, and real estate talk is now behind us, so we are looking back at what were the hottest stories, project Database files, and Forum discussions from August, 2021.
Our Top Ten News Stories
1. Little Canada Makes a Big Impression at Yonge and Dundas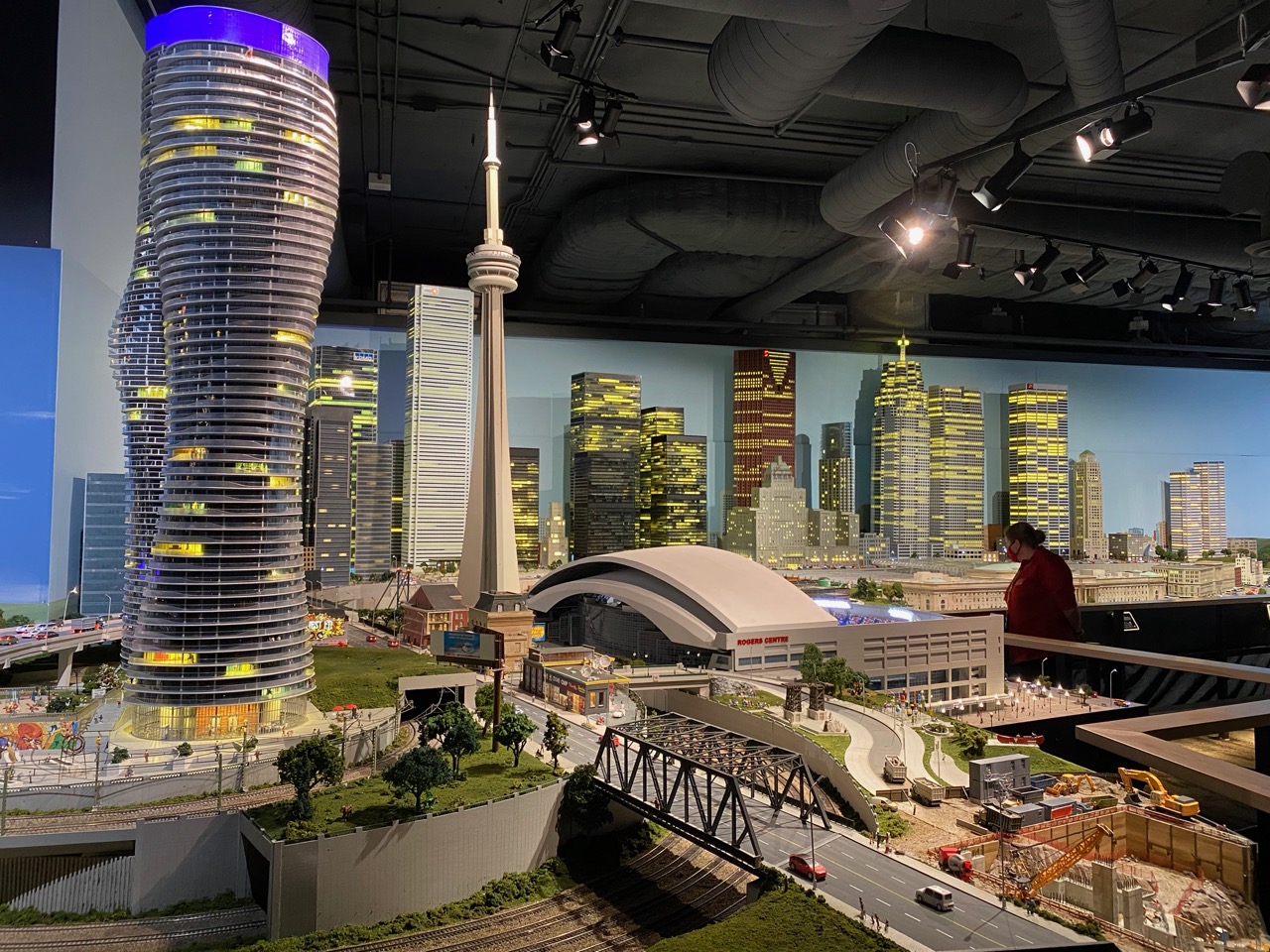 Little Mississauga and Little Toronto shine as Little Canada opens in Downtown Toronto, image by Craig White
August's top news story covered the opening of Little Canada, a new 45,000 ft² attraction in the base of 10 Dundas East in the heart of the city. In second place was a daily photo that captured the accordion shapes of the rising M1 and M2 towers at MCity in Missiissauga, while our third most read story covered the splitting of a development site on Queen Street east of Sherbourne into two proposals. The remaining seven stories are all big new proposals, including two from the same developer in spots 7 and 8. In ninth spot, the Ontario Place announcement from July carried over into August as a big story.
2. Mississauga City Centre Stepping Up
3. Queen East Redevelopment Proposal Split Into Two
4. CIBC SQUARE South Tower Welcomes Tenants as North Tower Work Advances
5. Zoning Approved to 62-Storey Tower at 100 Simcoe
6. Castlepoint RFT and Mattamy Adapt Plans for Tower at Yonge and St Mary
7. Choice REIT Plans Transit Oriented Development at Mount Dennis
8. Choice Properties Proposes Redevelopment of Broadview and Danforth Loblaws Site
9. New and Revamped Attractions Announced for Ontario Place
10. Enlivening a Section Under the Gardiner with 'Under Concord'
Our Top Ten Database Files
1. The One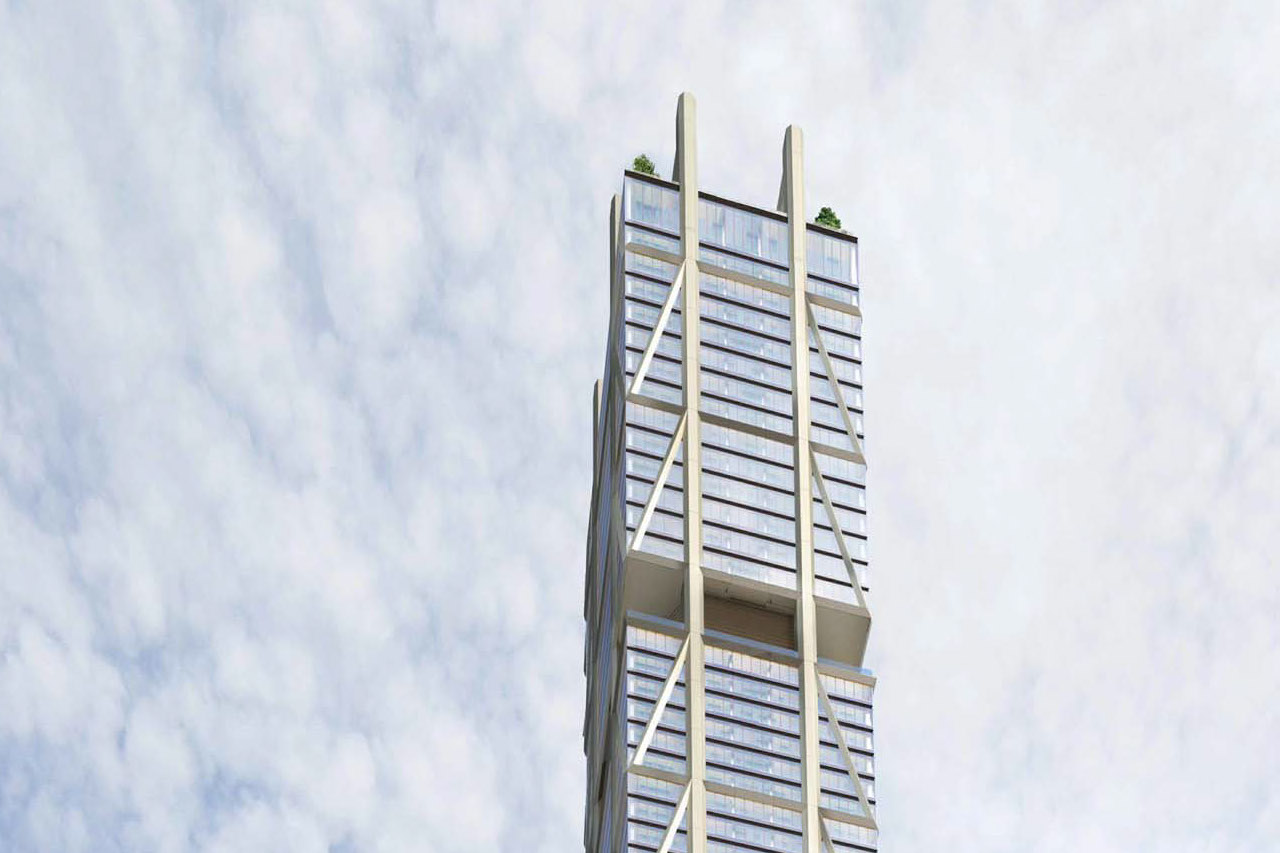 The One, designed by Foster + Partners and Core Archtiects for Mizrahi Developments
Our top five projects of the month all remained unchanged from July, and you're such a loyal bunch that in fact the top three have not budget from one-two-three since October, 2020! They include the two tallest buildings now under construction in Toronto, The One and Pinnacle One Yonge, and the largest individual construction site in Toronto, The Well. CIBC SQUARE and 160 Front West, two more significant tower held onto spots 4 and 5 for another month while Sugar Wharf slid up by one into sixth place, and Nobu Residences held on at ninth, but The Good Condos debuted at #7 and Mirvish Village and Cielo returned to our list.
3. The Well
4. CIBC SQUARE
6. Sugar Wharf Condominiums Phase 1
10. Cielo
Our Top Ten Threads
1. The One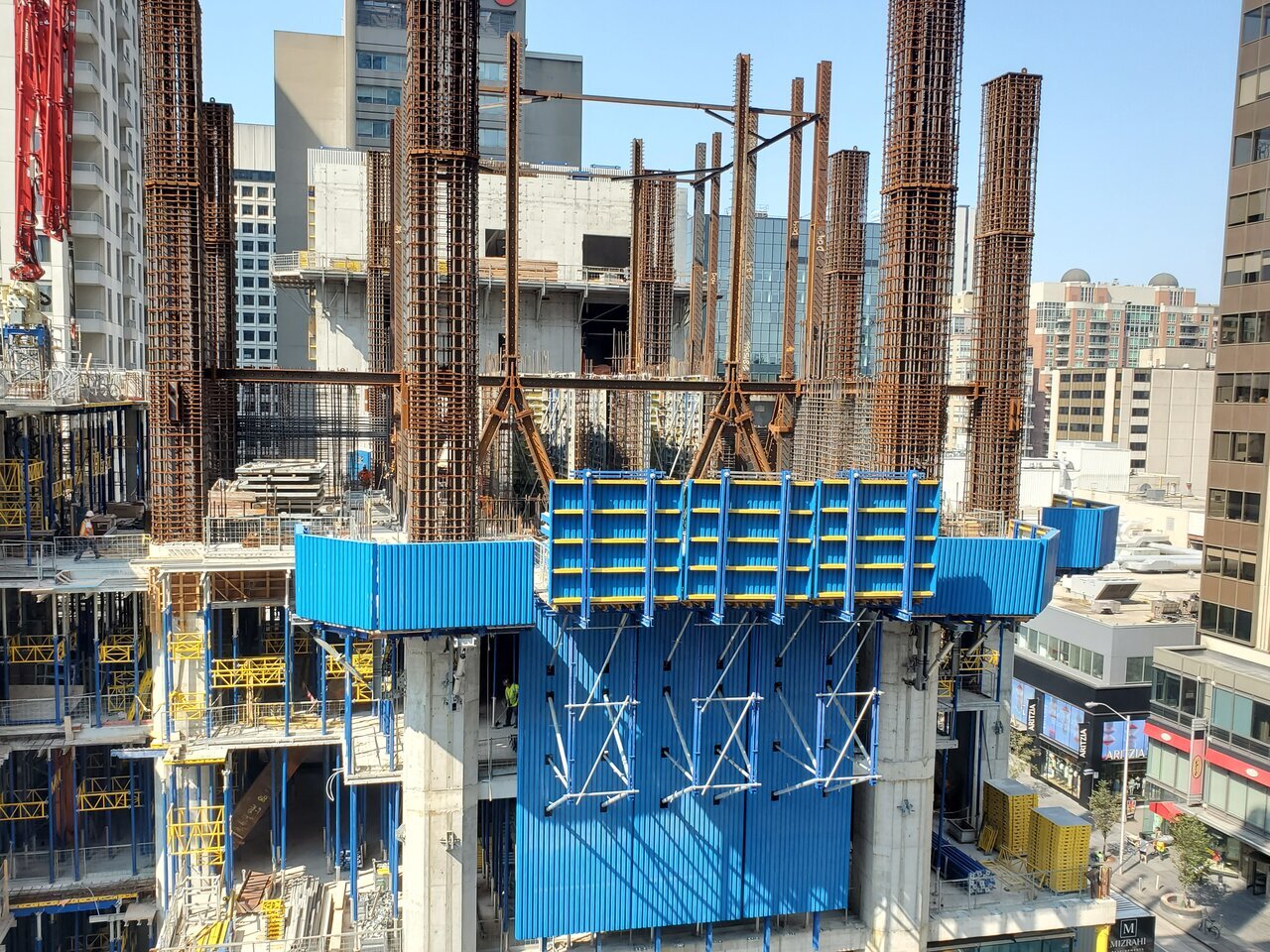 Looking west to The One, image by UT Forum contrubutor BloorMan
The One also claimed the #1 spot for the most popular Forum thread in August, holding onto this position continuously since March. The project threads for CIBC SQUARE and Pinnacle One Yonge have been swapping their #2 and #3 spots for a few months now, but The Well managed to pop in front of CIBC SQUARE in August. More major Downtown project dominate the rest of the top ten busiest threads.
3. The Well
4. CIBC SQUARE
6. Union Station Revitalization
7. Sugar Wharf Condominiums (Phase 1)
We will be back at the beginning of October for a recap of September's top news stories, Database files, and Forum threads!
* * *
UrbanToronto has a new way you can track projects through the planning process on a daily basis. Sign up for a free trial of our New Development Insider here.