Another month of Toronto city-building, transportation, and real estate talk is now behind us, so we are rounding up the hottest stories, project Database files, and Forum discussions from May, 2021.
Our Top Ten News Stories
1. 212 King West a Supertall Order for the Design Review Panel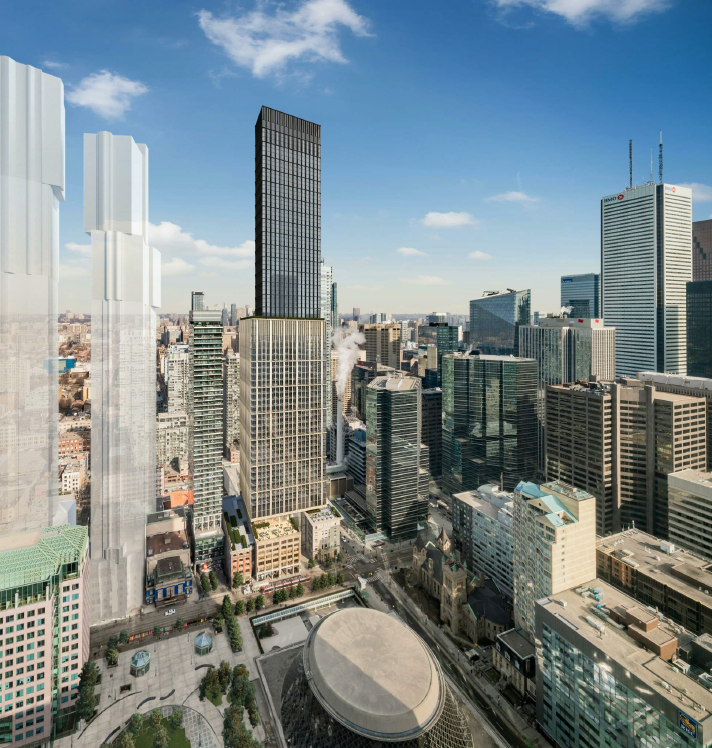 212 King West, image via submission to the City of Toronto.
Our top story of May covered the 212 King West project's appearance at Toronto's Design Review Panel. In second place, an update on the Halo project generated attention as the new condo tower rises above Yonge Street. In third place, a close-up look at the steel structure of The One took the #3 spot.
2. Halo Rising Above Yonge Street in Downtown Toronto
3. Photos Reveal Massive Scale of The One's Rising Steel Superstructure
4. CIBC SQUARE North Tower Work Proceeding as South Tower Prepares to Open
5. Four-Building Rental Complex Proposed Beside Guildwood GO Station
6. Proposed Esports Venue for Exhibition Place Out of Scale at DRP
7. First Capital and Greybrook Revise 33 Avenue Road Plan
8. Steve Driscoll Artworks Grace First Phase CIBC SQUARE Lobby
9. Underground Forming Heating Up for The Thornhill
10. Eight Cumberland Soon to Join Bloor-Yorkville Skyline
Our Top Ten Database Files
1. The One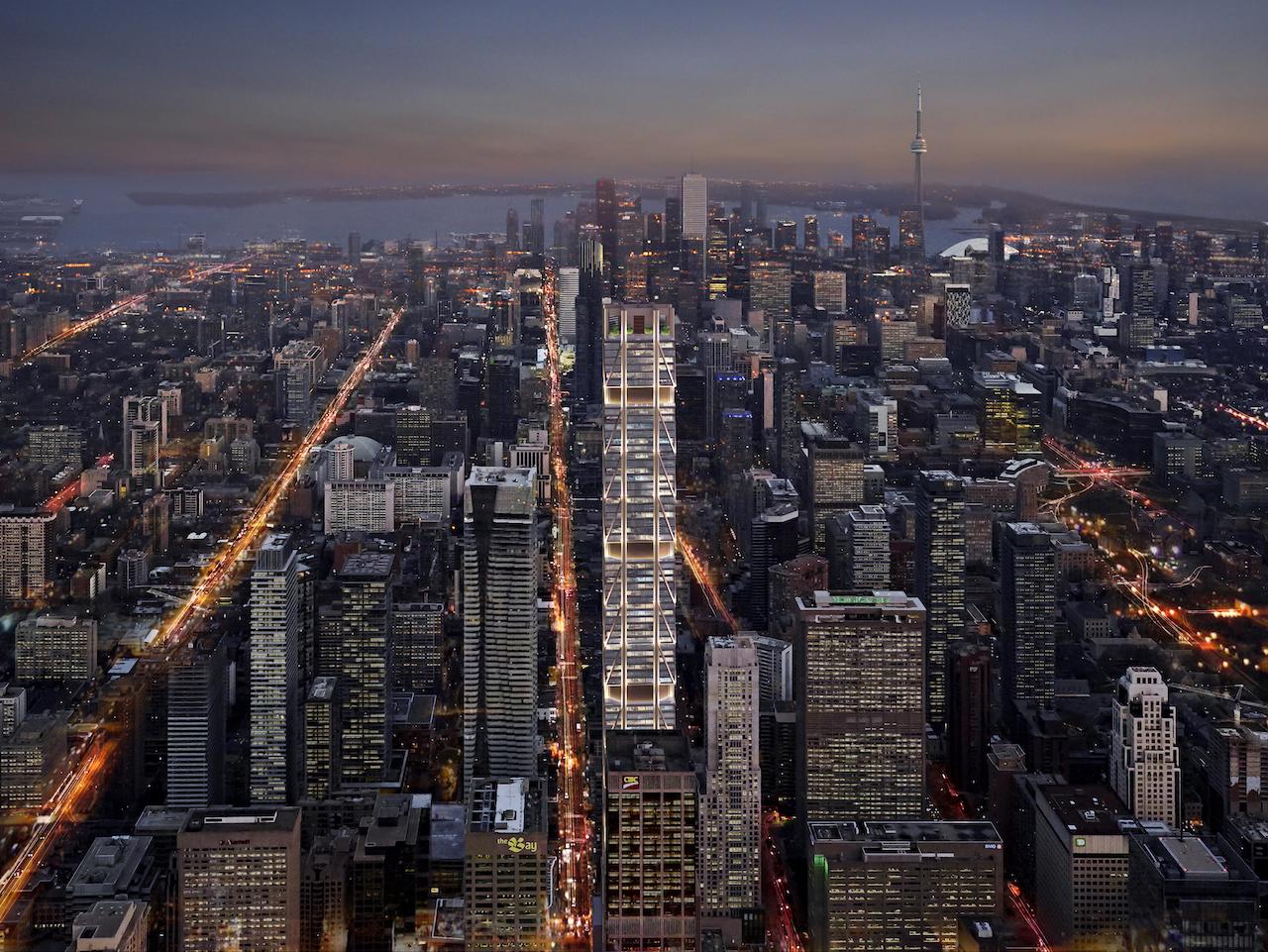 The One, 85-storey version, designed by Foster + Partners and Core Architects for Mizrahi DevelopmentsThe One, 85-storey version, designed by Foster + Partners and Core Architects for Mizrahi Developments
Our top three projects of the month have all remained at the top for several months now. May's results are once again unchanged from October, November, December, January, February, March, and April! The two tallest buildings now under construction in Toronto, The One and Pinnacle One Yonge, once again claimed the #1 and #2 spots, and the largest individual construction site in Toronto, The Well remains at #3.
3. The Well
4. ORCA Project
6. Sugar Wharf Condominiums Phase 1
7. CIBC SQUARE
10. YSL Residences
Our Top Ten Threads
1. The One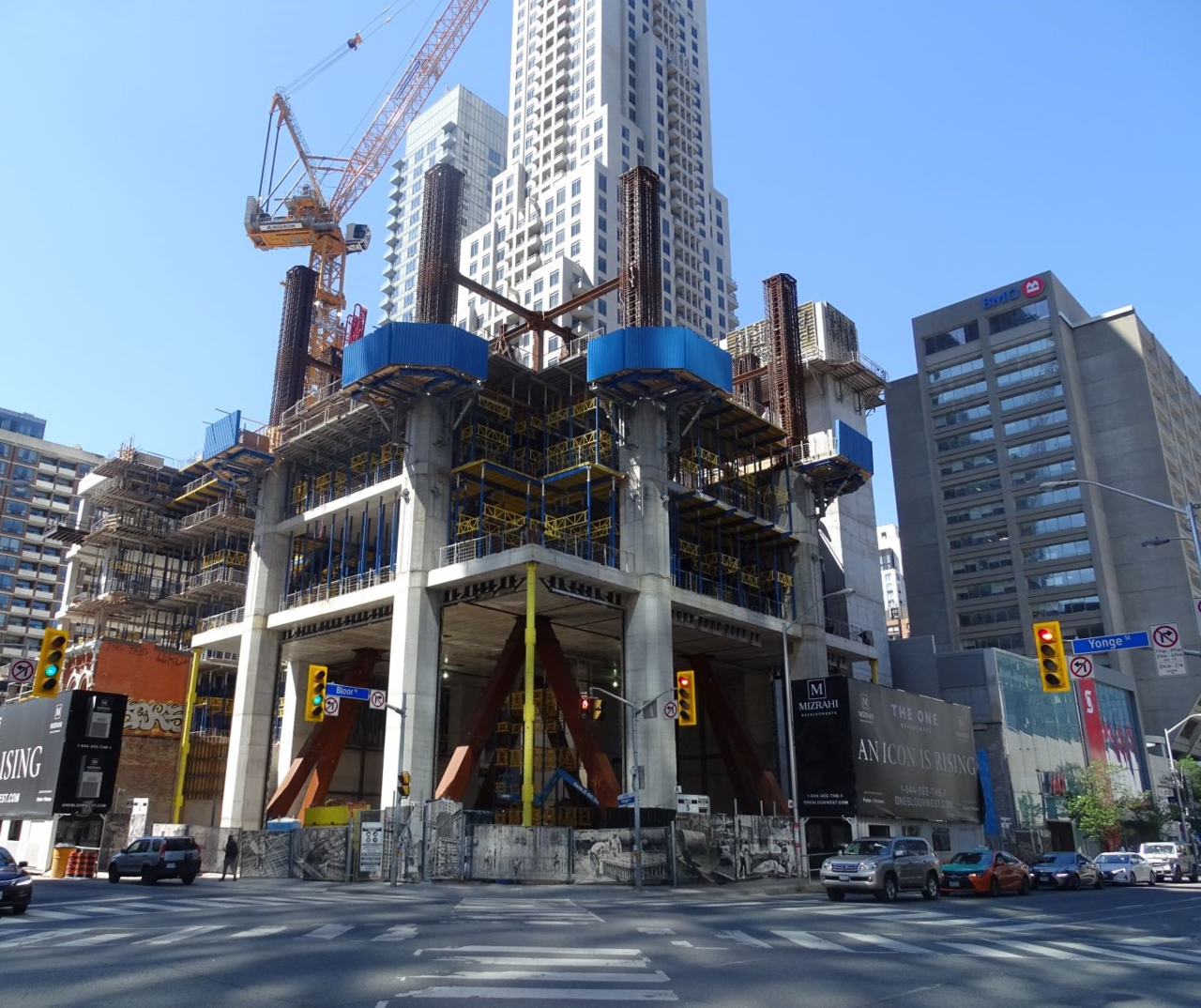 The One, image by Forum contributor Northern Light
The One also claimed the #1 spot for the most popular Forum thread in May, holding this position since March. In second place and third place, the threads for Pinnacle One Yonge and CIBC SQUARE haves also held onto their spots from last month.
3. CIBC SQUARE
5. Sugar Wharf Condominiums (Phase 1)
6. TeaHouse 501 Yonge Condominiums
8. Ontario Line
10. Union Station Revitalization
We will be back at the beginning of July for a recap of June's top news stories, Database files, and Forum threads!
* * *
UrbanToronto has a new way you can track projects through the planning process on a daily basis. Sign up for a free trial of our New Development Insider here.