A development proposal has been submitted by Reserve Properties to the City of Toronto for two residential towers rising to 26 and 29 storeys from a 3-storey podium. Located near Markham and Ellesmere roads in the Woburn neighbourhood in Scarborough, and addressed to 42 Tuxedo court, currently on-site is a 15-storey apartment building and a 2-storey commercial building in a Tower-in-the-Park style development.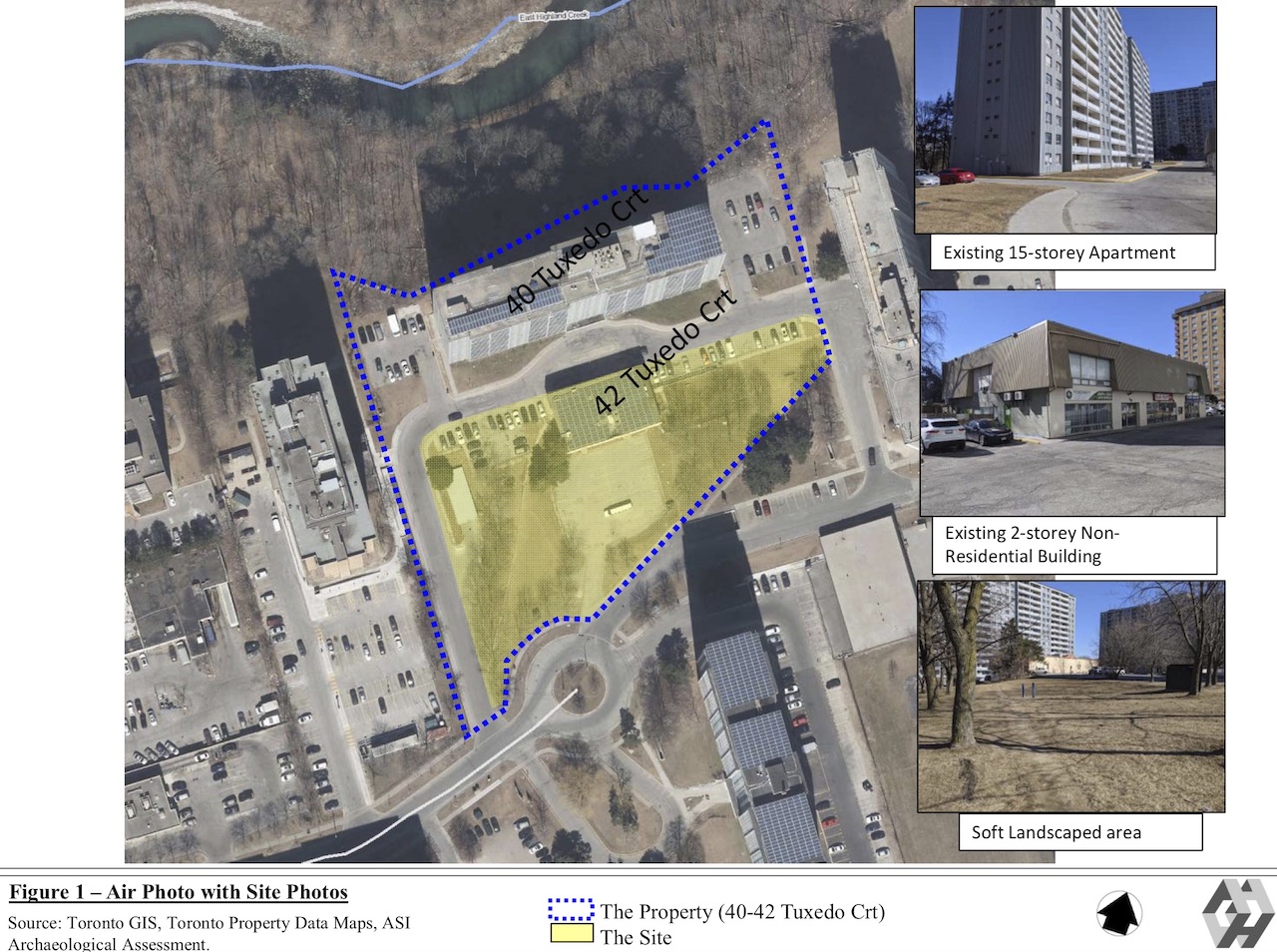 Site Condition, 42 Tuxedo Court, designed by IBI Group for Reserve Properties
The redevelopment would occur on the south portion of the property in place of the commercial building (with a drug mart, convenience store, and event hall), surface parking, and open space, some of which is lawn and some of which is hardscaped. The existing 15 storey apartment at 40 Tuxedo Court to the north would remain untouched.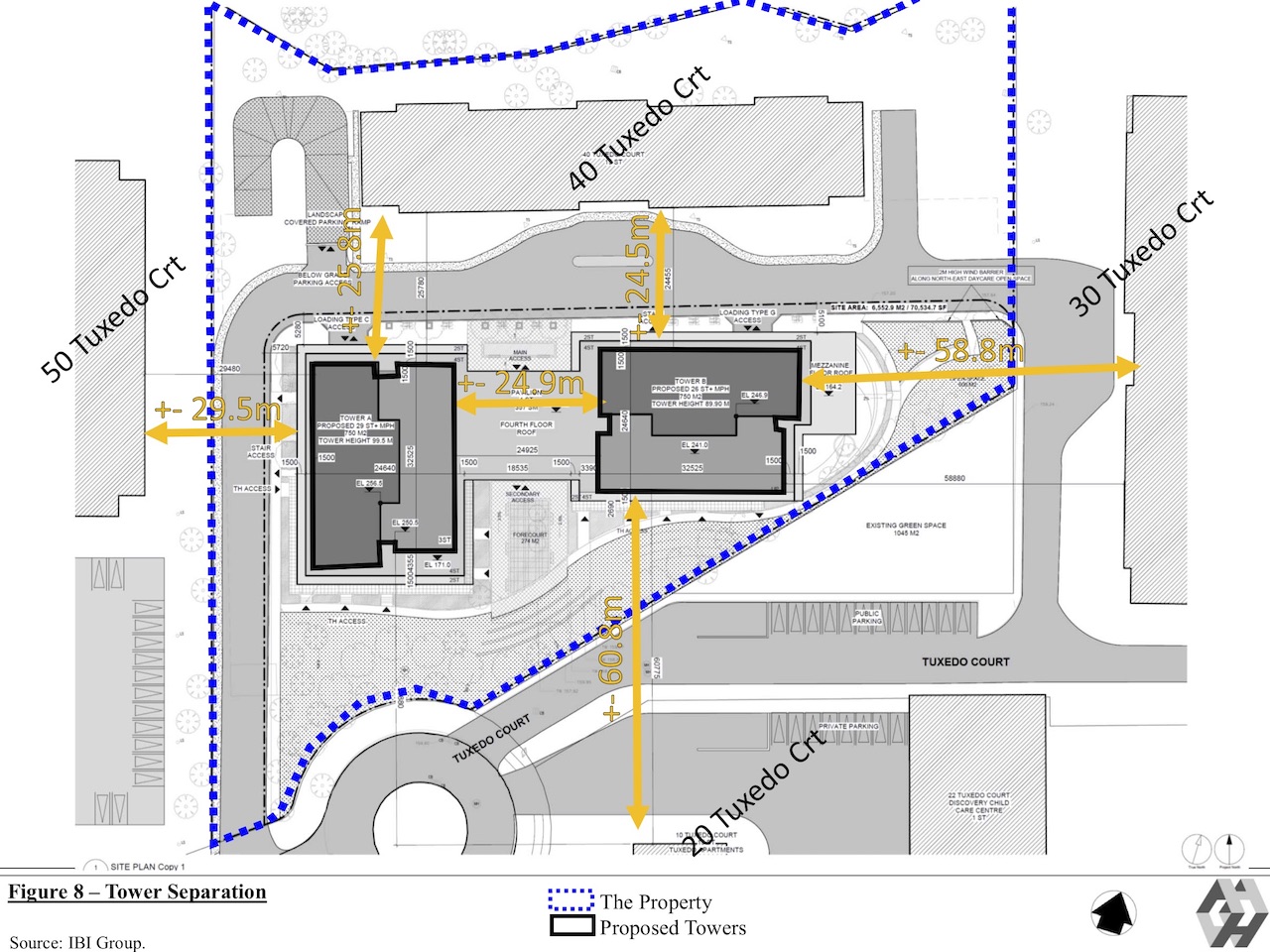 Site Plan, 42 Tuxedo Court, designed by IBI Group for Reserve Properties
Rezoning is needed for the IBI Group-designed mixed-use buildings. Measuring 42,508 m² in Gross Floor Area (GFA), 41,841 m² of it would be residential, made up of 644 units in a mix of 146 studios, 258 one-bedrooms, 161 two-bedrooms, and 79 three-bedrooms. The proposal also has 667 m² of non-residential use for a daycare centre on the ground floor and mezzanine levels.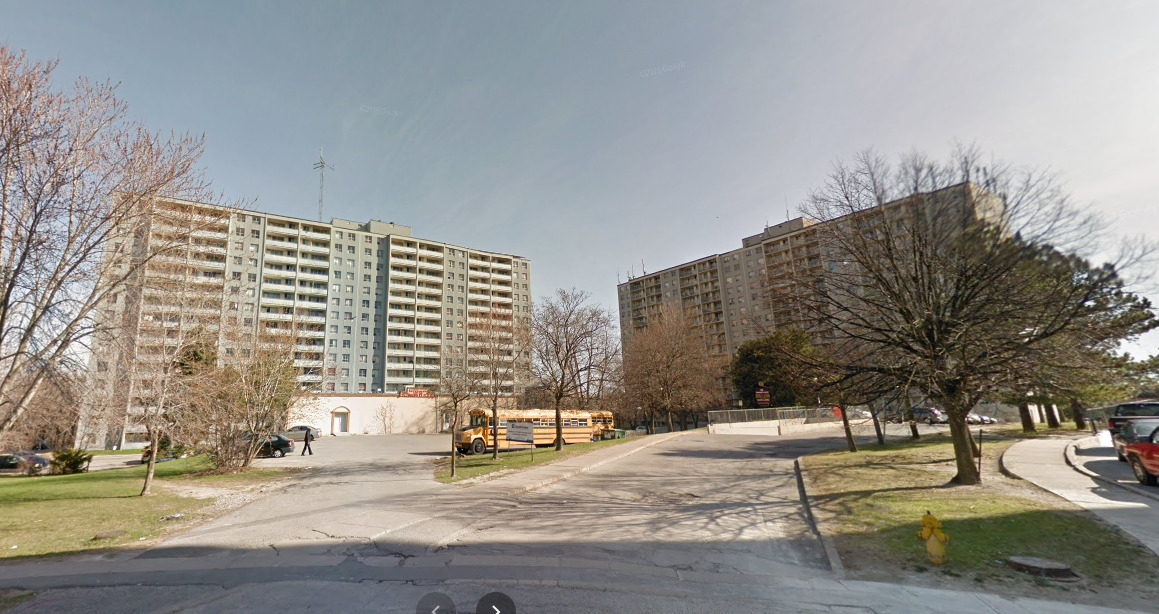 Current Site, 42 Tuxedo Court, Reserve Properties, IBI Group, Toronto
According to the Planning Rationale, the mixed-use proposal would "create intensification and take advantage of the large, underutilized property which already contains existing apartment and commercial buildings. The proposed built form has been located and massed to create an appropriate relationship with the immediate and broader development context."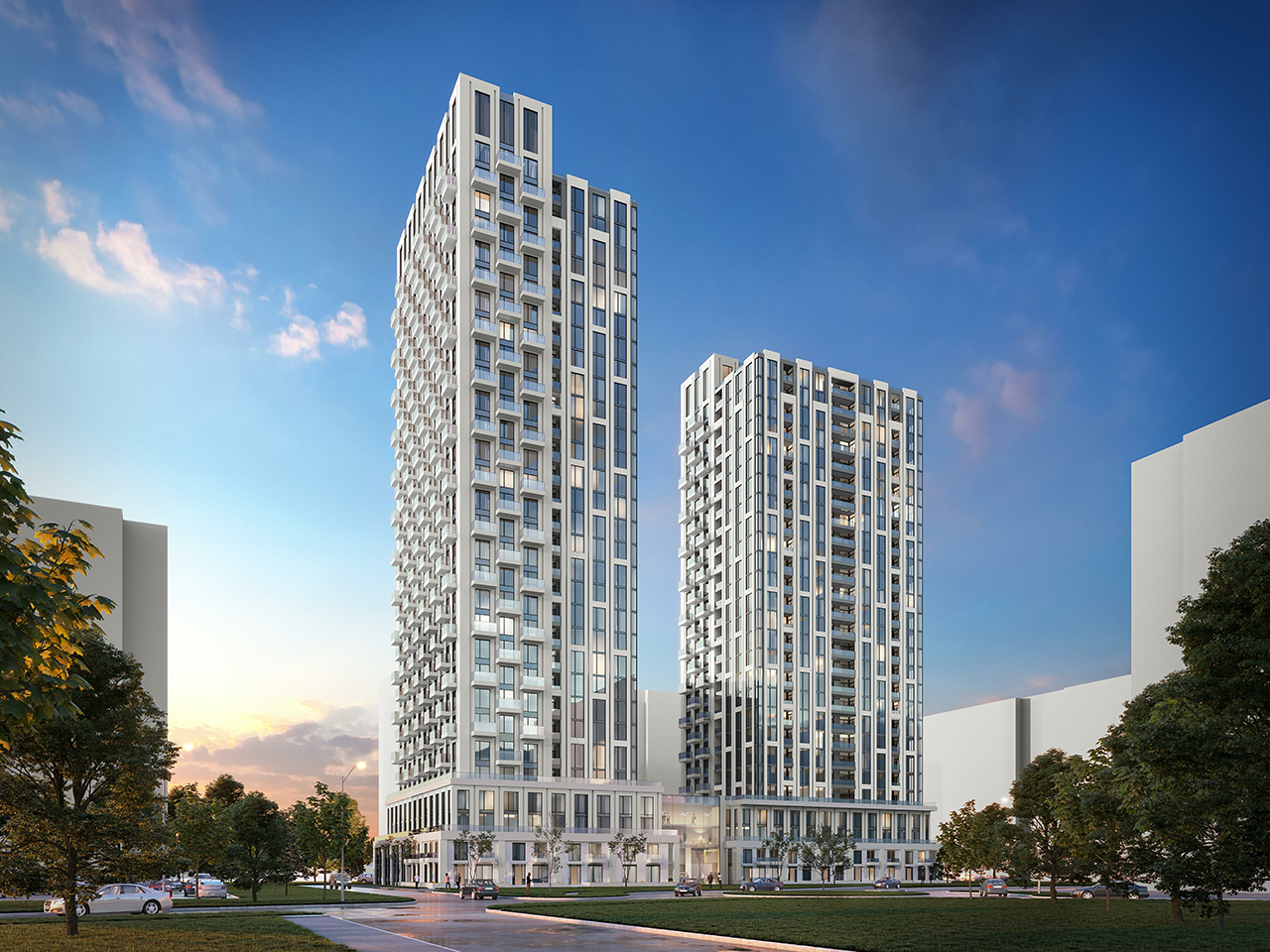 Looking north to 42 Tuxedo Court, designed by IBI Group for Reserve Properties
The proposed development site is surrounded by several apartment buildings, commercial plazas, and educational institutions; Woburn Collegiate and Woburn Junior School are both a short walk to the southeast. Centennial College is close by to the north. The area to the west of Markham Road is a significant employment zone.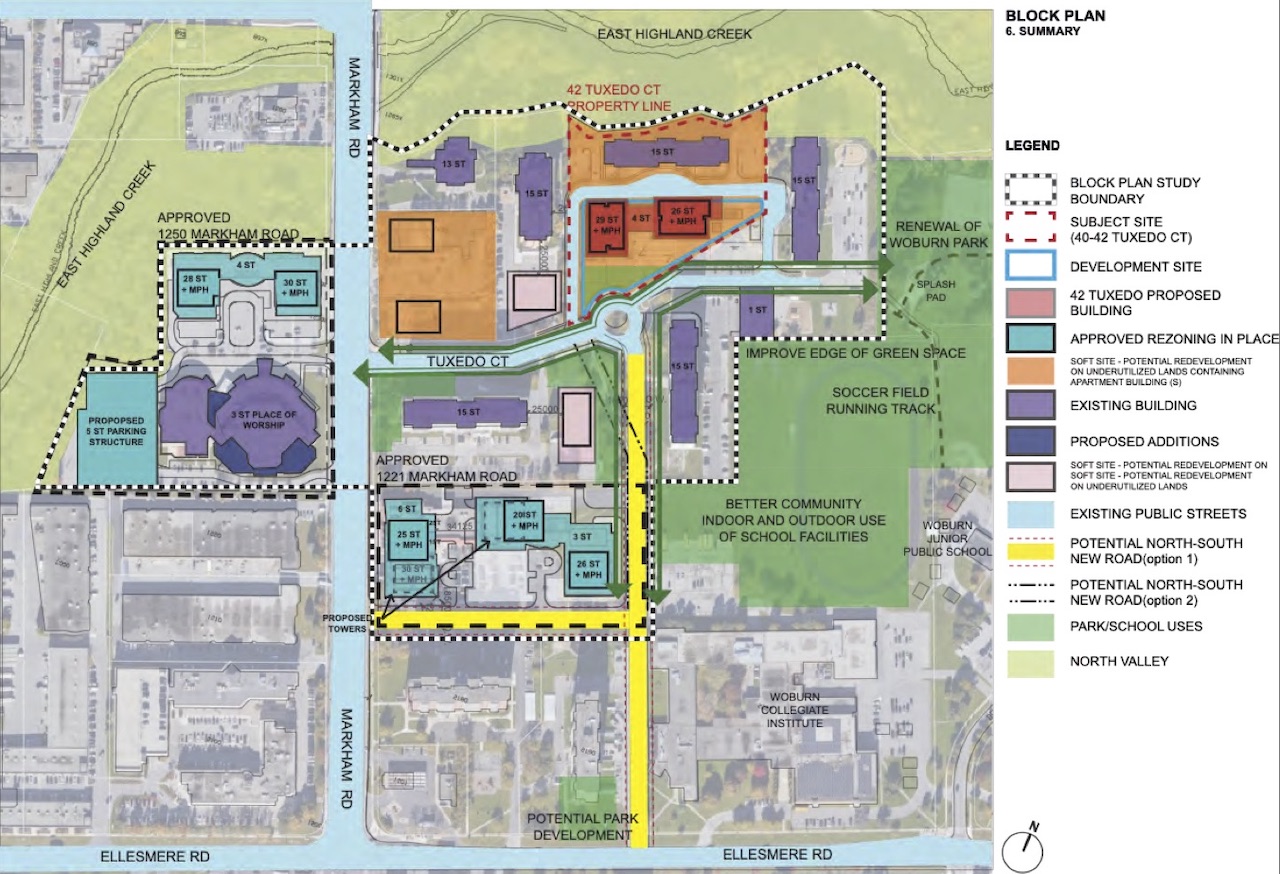 Neighbourhood Planning Context, 42 Tuxedo Court, designed by IBI Group for Reserve Properties
There are 5 new approvals in the area for high-density developments, with heights up to 34 storeys as well as 2 new proposals for buildings reaching 36 storeys. The site is also located close to highway access and is served by TTC routes on Ellesmere and Markham roads, while it is a short ride east from Scarborough Town Centre, currently served by the Scarborough RT, and in the future to be served by an extension of the Bloor Danforth subway line.
Additional information and images can be found in our Database file for the project, linked below. Want to get involved in the discussion? Check out the associated Forum thread or leave a comment in the space provided on this page.
* * *
UrbanToronto has a new way you can track projects through the planning process on a daily basis. Sign up for a free trial of our New Development Insider here.