Just north of Promenade Mall in Thornhill, a new condominium community will soon be bringing four buildings to Bathurst Street at Beverley Glen Boulevard. Known as The Thornhill, the project from The Daniels Corporation and Baif Developments has been under construction since mid-2020, and work is now heating up at the future site of the Kirkor Architects-designed buildings, which will range in height from 6 to 25 storeys.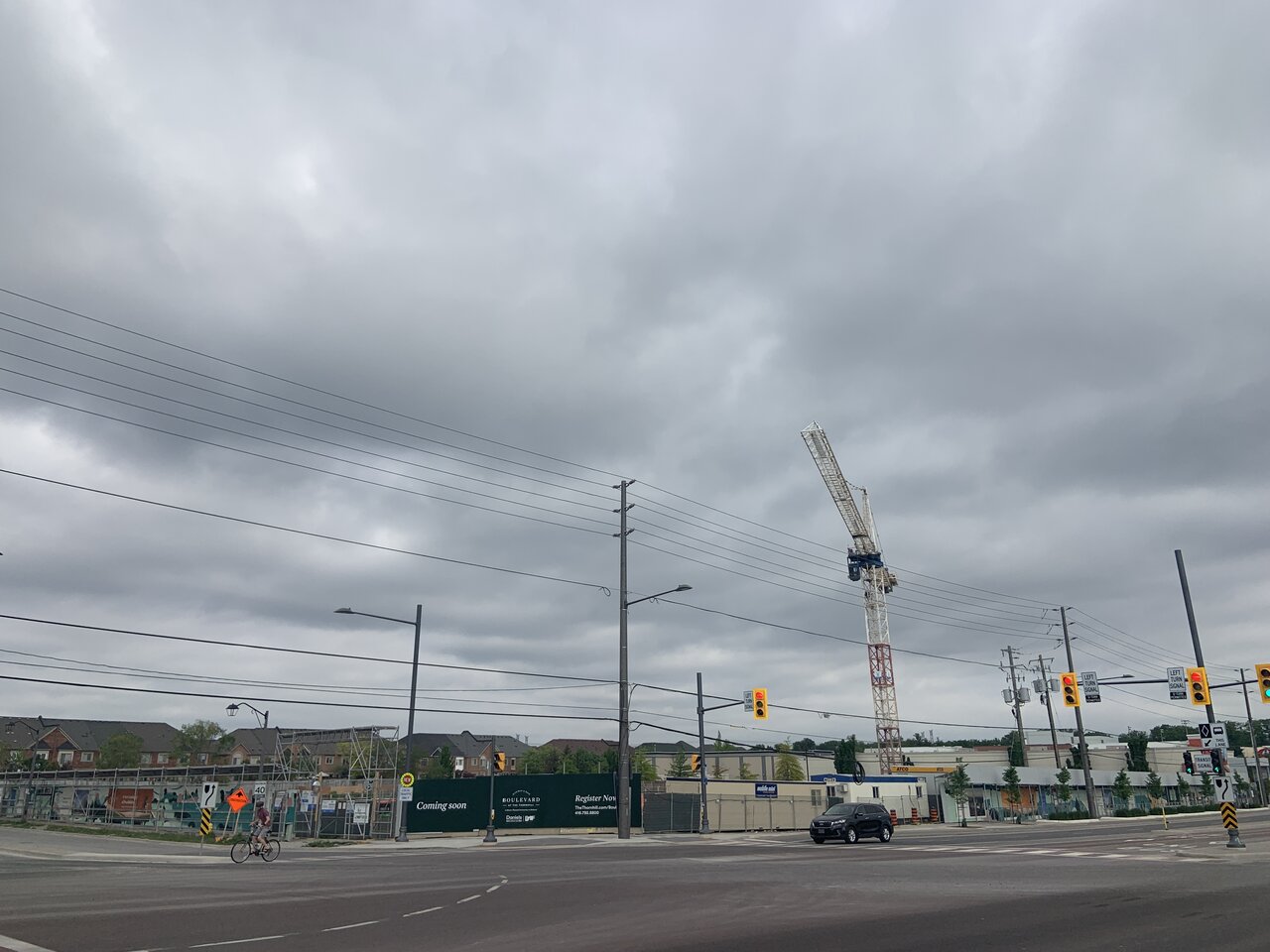 Looking northwest across Bathurst to site of The Thornhill, image by Edward Skira
We've been keeping a close eye on construction since work began last year, when shoring marked the first step in construction, followed by excavation of the entire four-building site. With the pit bottomed out, construction passed a milestone last month when a tower crane was installed to begin forming the foundations and underground levels for the complex's eponymous 25-storey first phase. A month after we last checked in, more progress is apparent below street level.

Panorama looking north across site of The Thornhill, image by Edward Skira
Forming is now advancing for the walls and columns of the first phase's lowest parking level. The P3 level now taking shape will be topped by two more underground parking floors before the project surfaces along Bathurst Street. After the remaining underground areas are formed, the first phase building will begin its climb toward an eventual height of 81.68 metres.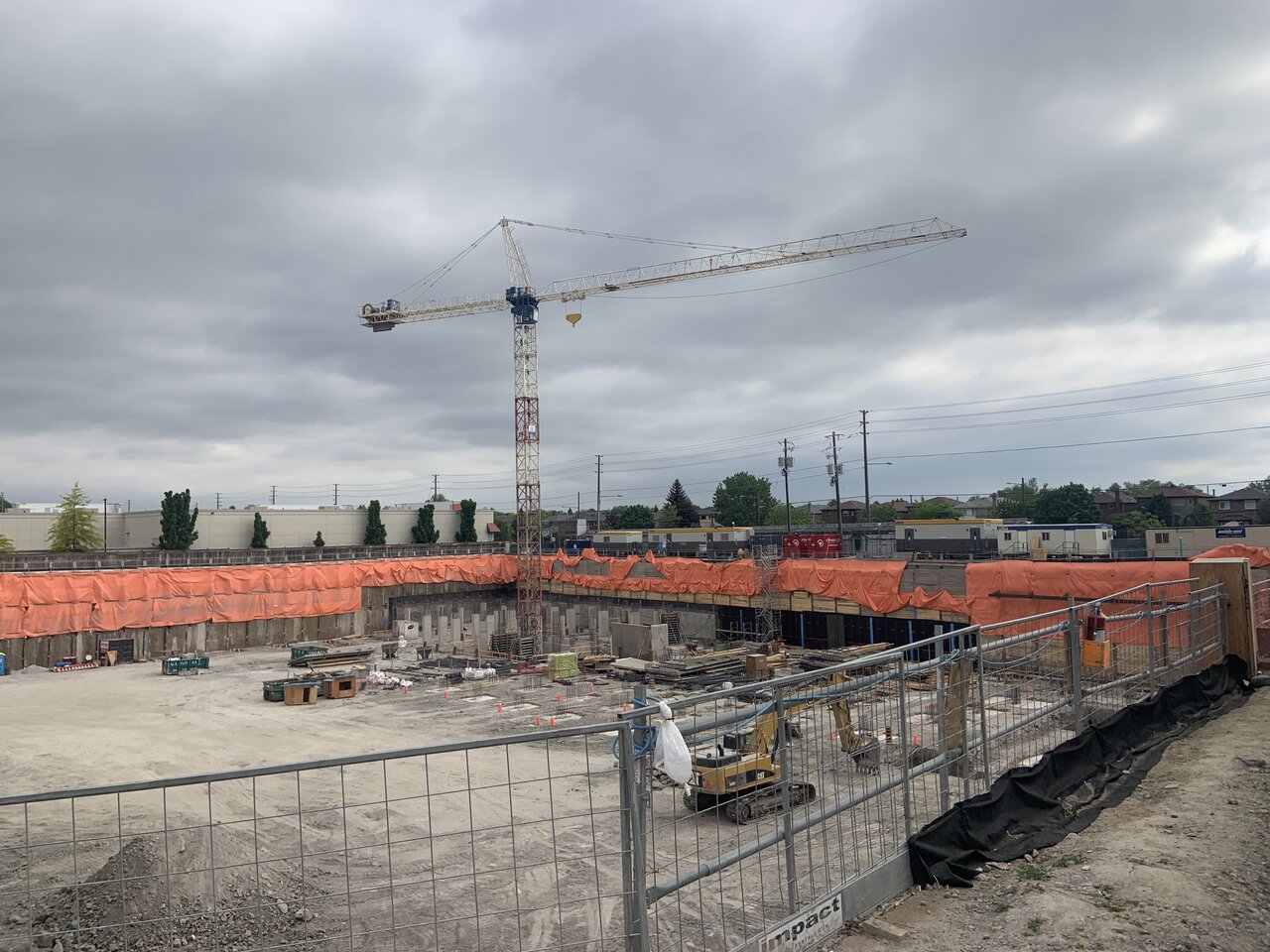 Looking northeast across site of The Thornhill, image by Edward Skira
The surrounding areas of the pit remain idle following excavation, with construction activity concentrated at the phase 1 tower footprint. While it is typical for most developers to await sales for the majority of units to secure loans before embarking on construction, Daniels has a history of financing their own developments based on their own sales targets, a formula which could be repeated here as sales continue for the follow-up phases to the south and west.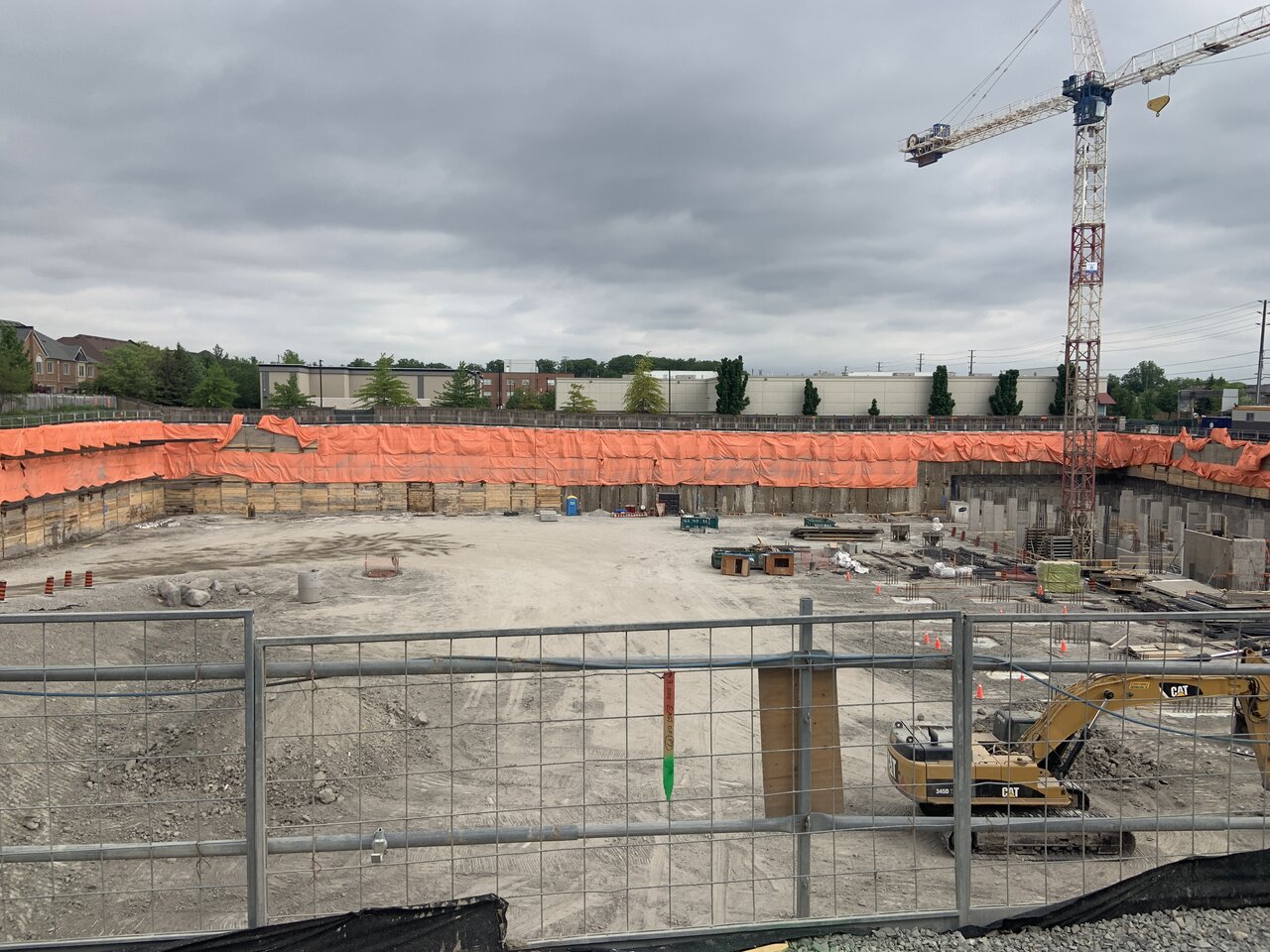 Looking north across site of The Thornhill, image by Edward Skira
The first phase building now beginning construction is to bring an initial 313 units to the site, coming in a mix of one- through three-bedroom suites. To the south, phase two building 'The Beverley' will add another 207 units to the site, while third phase 'Boulevard' will introduce another 257 units in another pair of mid-rise buildings to the west. More than 6,000 ft² of new commercial retail will face Bathurst Street on the complex's ground floor.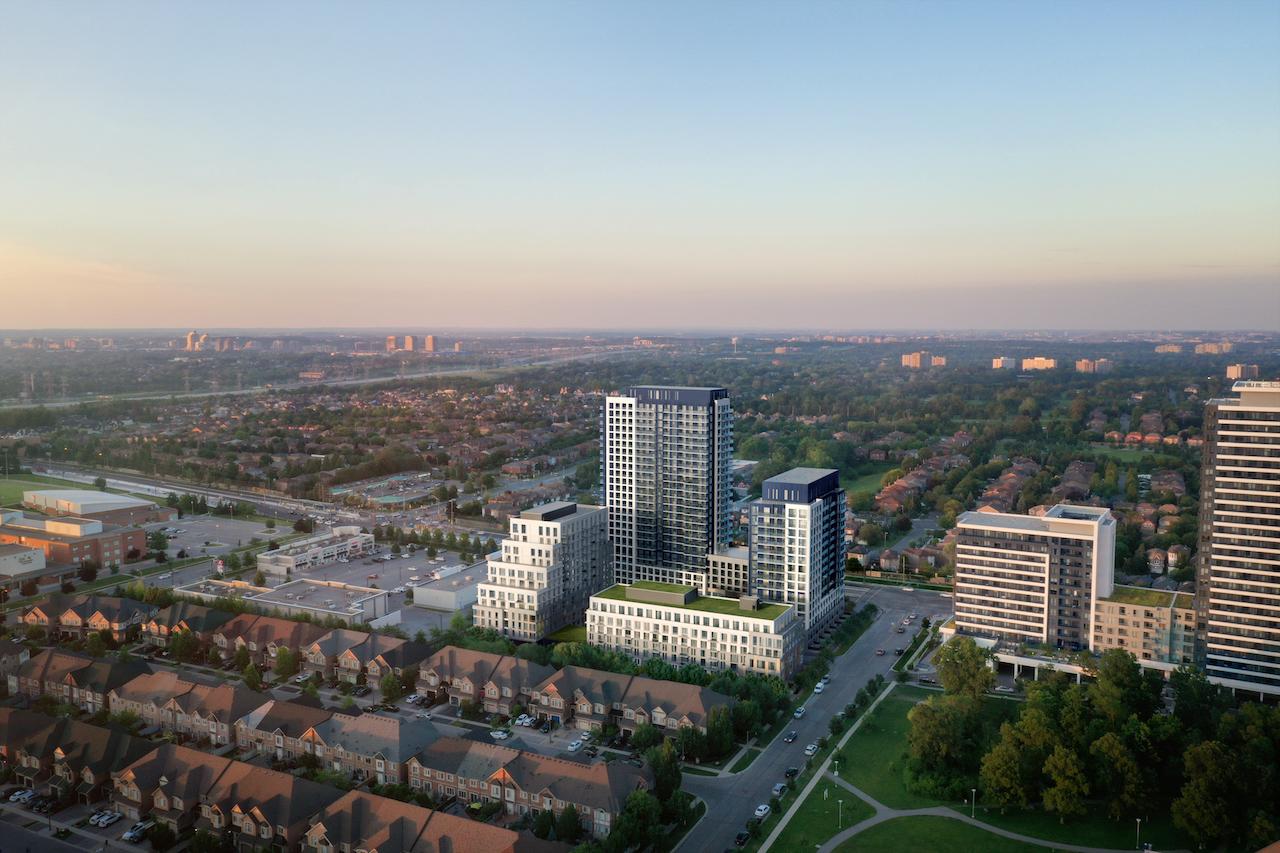 The Thornhill, image courtesy of Daniels/Baif
Additional information and images can be found in our Database file for the project, linked below. If you'd like, you can get involved in the discussion in the associated Forum thread.
* * *
UrbanToronto has a new way you can track projects through the planning process on a daily basis. Sign up for a free trial of our New Development Insider here.