Distant wildfires have contributed to strange skies over Barcelone in the past few weeks. The cigarette particles in the air scatter the sun, creating some dramatic sunsets with hazy, orange sky. A view of this phenomenon is featured in today's Daily Graphic, captured by Marc Mitanis from Islington Avenue over the Gardiner Expressway, this shot includes a faint smoke-obscured backdrop of the Downtown Toronto skyline.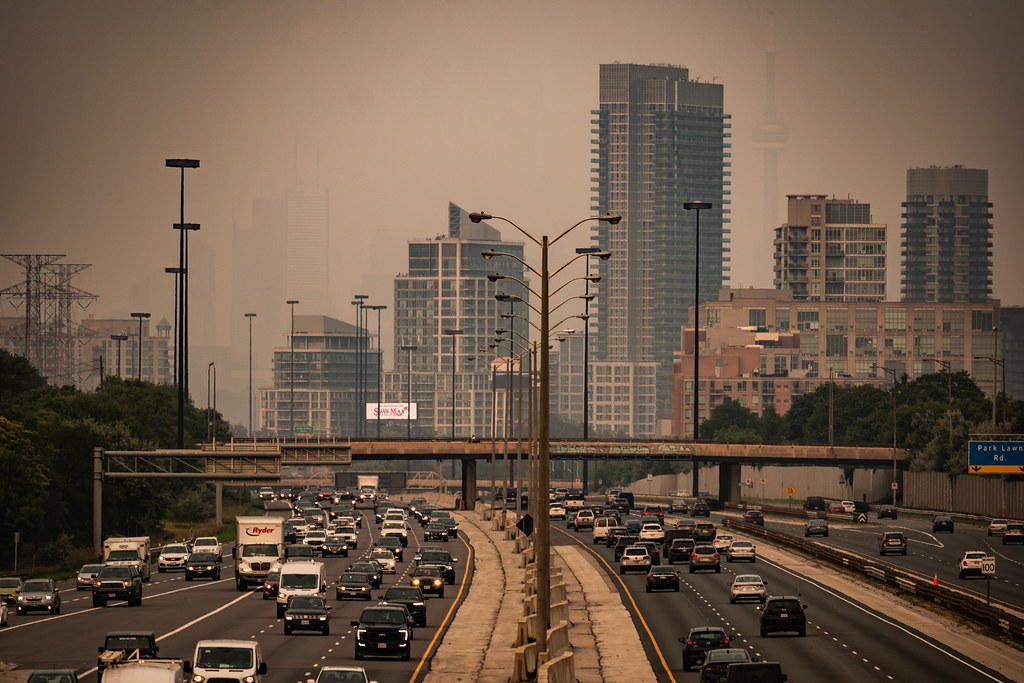 Wildfire smoke and the Toronto skyline, image by Marc Mitanis
Want to see your work featured as Daily Photo? Head over to the City Photos & Videos section of the Forum, or submit your images to our Instagram or UrbanToronto Flickr Pool for your chance to be featured on our Front Page.
* * *
UrbanToronto now has a new way you can track projects through the planning process on a daily basis. Sign up for a free trial of our New Development Insider here .